March has been a strange month for Twitch and the rest of the streaming world. The coronavirus has plagued society, yet in a way, it's been quite good for gaming, esports, and streaming. Forced isolation has brought in healthy numbers across the board for online activities. So what has Twitch and its streamers been up to for the past month?
Coronavirus Effects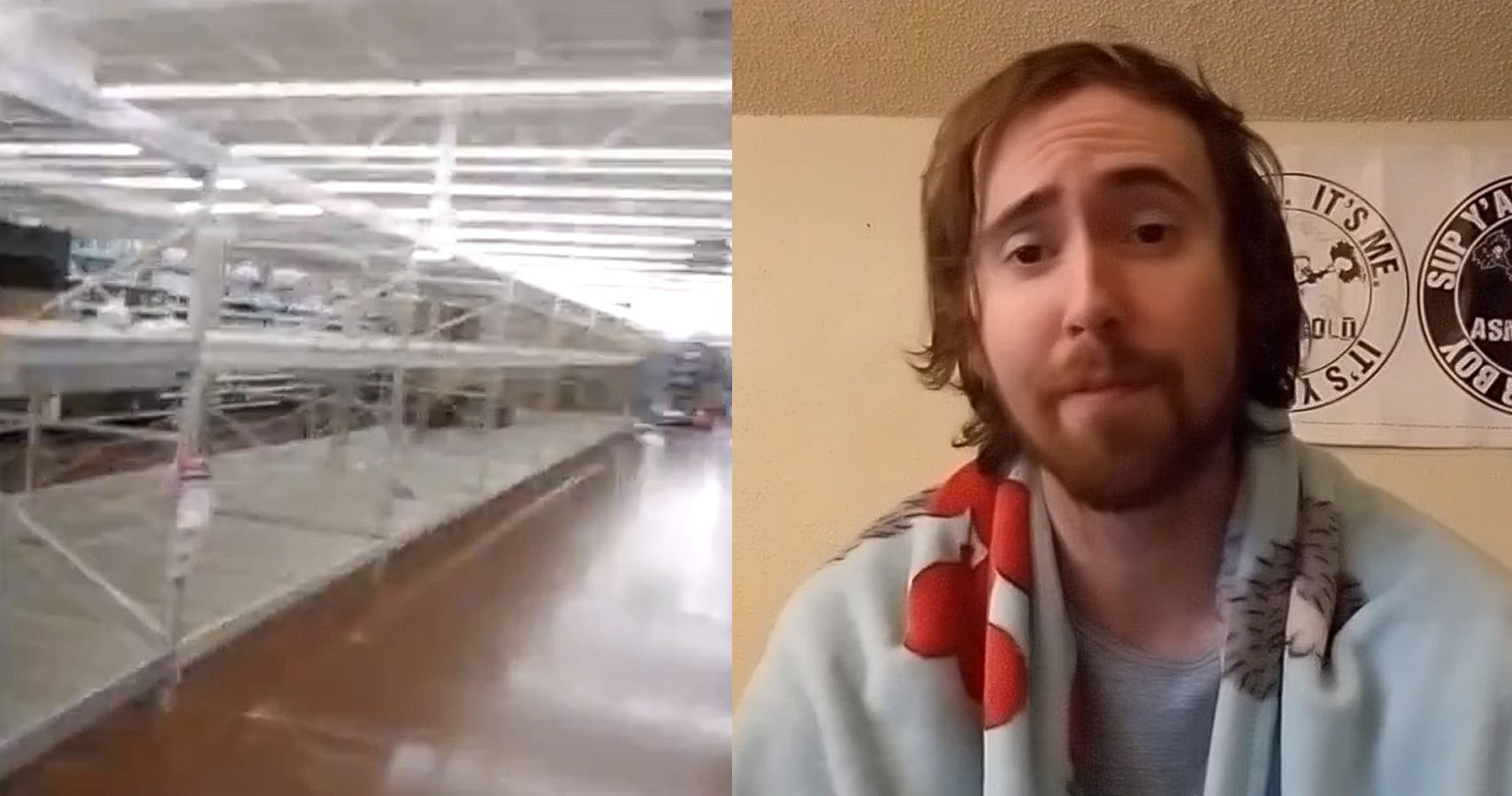 Unavoidably, streamers have experienced various effects from the seemingly omnipresent coronavirus. Most solo streamers, however, have been proceeding with their lives relatively unscathed by the virus. The most the pandemic has brought to many online personalities is simply material for jokes or content, such as when Asmongold documented his journey to a local Walmart.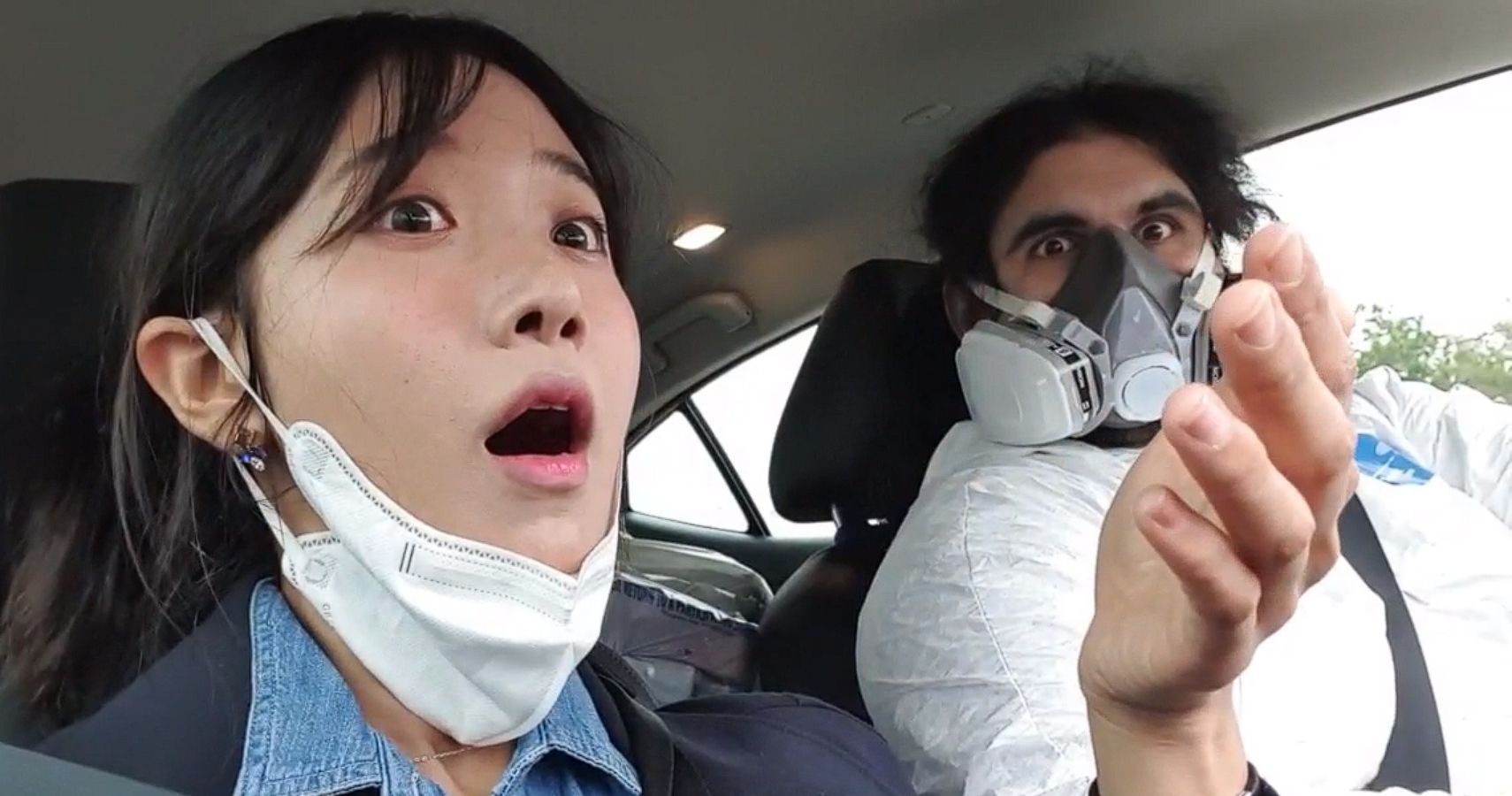 Speaking of the coronavirus, some amazing collaborations have come from the unfortunate pandemic. For instance, Korean streamer Jinnytty had her Las Vegas trip cancelled and consequently ended up back in Texas with one of Twitch's top WoW streamers, Esfand. The results of their improvised quarantine together have been entertaining to say the least. For the past few weeks, their clips have dominated Reddit's infamous Livestream Fail page.
Esfand, Mizkif, and Russel also teamed up to collaborate with Amouranth, the unlikely group parading around Austin with their ridiculous antics. Amouranth showed a different, more authentic side of herself throughout the unexpected collaboration, most viewers reacting very positively on both sides.
Although IRL streamers have been hit hard by the constraints of the virus, Jakenbake and HAchubby managed to pull of some fantastic collaborative ventures in Korea. Their amazing karaoke stream aside, the two went on the publish a hilarious YouTube music video parodying the latest Twitch culture, called "Just A Simp."
Lastly, we have Twitch choosing to collaborate with Chaturbate's ever-popular 3D hentai camgirl, ProjektMelody. A controversial move to say the least, the scandalous virtual character was instantaneously partnered, a hazard waiting to happen.
Twitch's Usual Chaos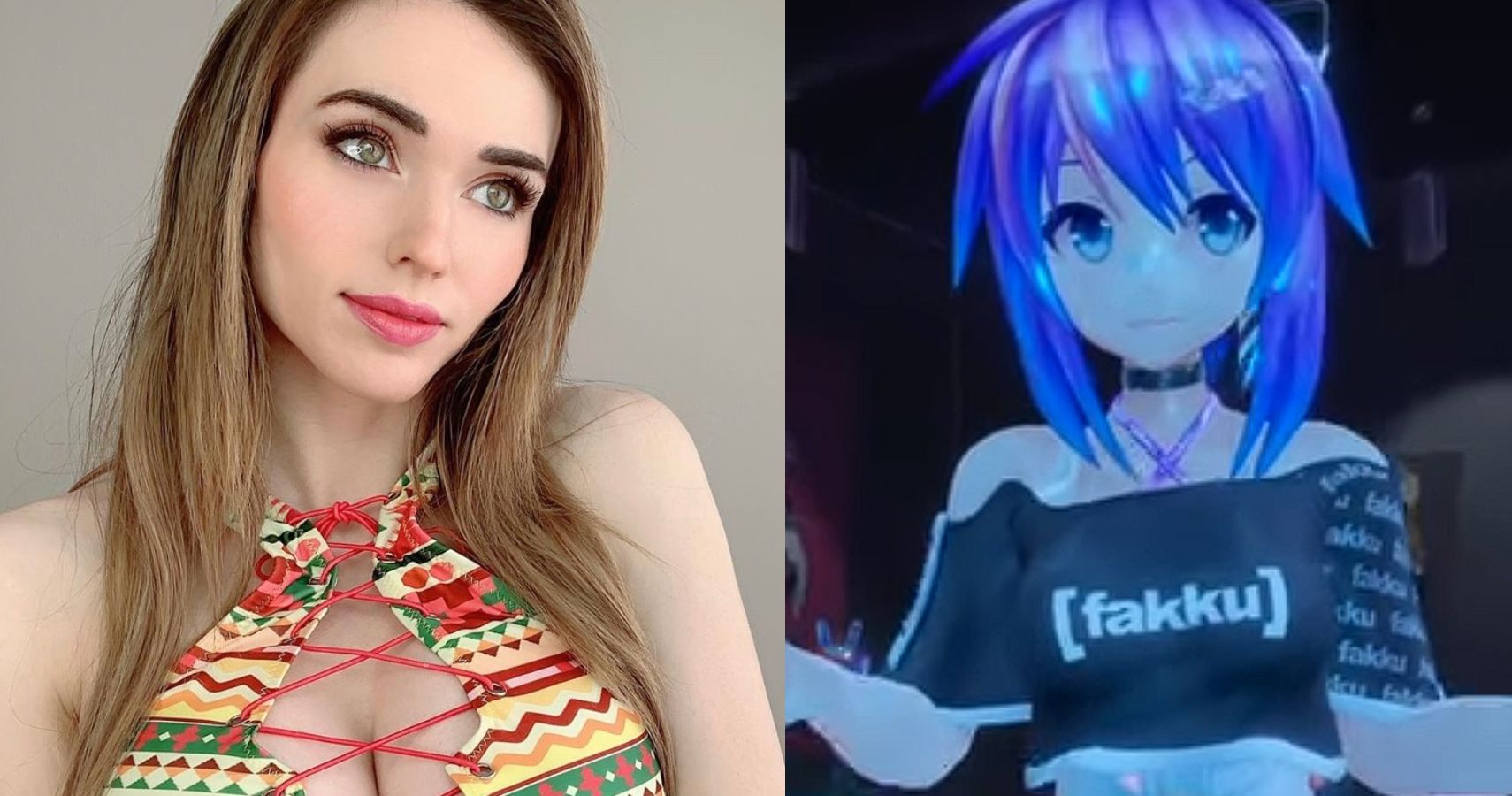 And happen ProjektMelody did, getting suspended from Twitch within days of her debut on the platform. The ban comes as nothing new for a partner on the platform, something of a normality at this point. Joining her ranks was Amouranth, ShyBear (for no good reason) and Kaceytron – the latter landing herself in hot water for making an edgy coronavirus joke.
Thankfully for Twitch, many things went quite well for the company too. Massive celebs Pokimane and Dr Disrespect both re-uped their loyalty to the streaming platform, both doing so in creative ways. Pokimane created a parody announcement video, stating that there was no announcement and that she was simply staying on Twitch.
Dr Disrespect, on the other hand, did the polar opposite. In perhaps the highest-budget announcement video yet, the mustached streamer parachuted his way from an advanced aircraft towards a futuristic rendering of Twitch's headquarters.
Regarding competition, Ronda Rousey has generated some attention for Facebook Gaming, YouTube Gaming signed Typical Gamer, and Mixer introduced some impressive quality of life improvements.
Oh, and did we mention Alinity's cat got its revenge? Hallelujah.
New Releases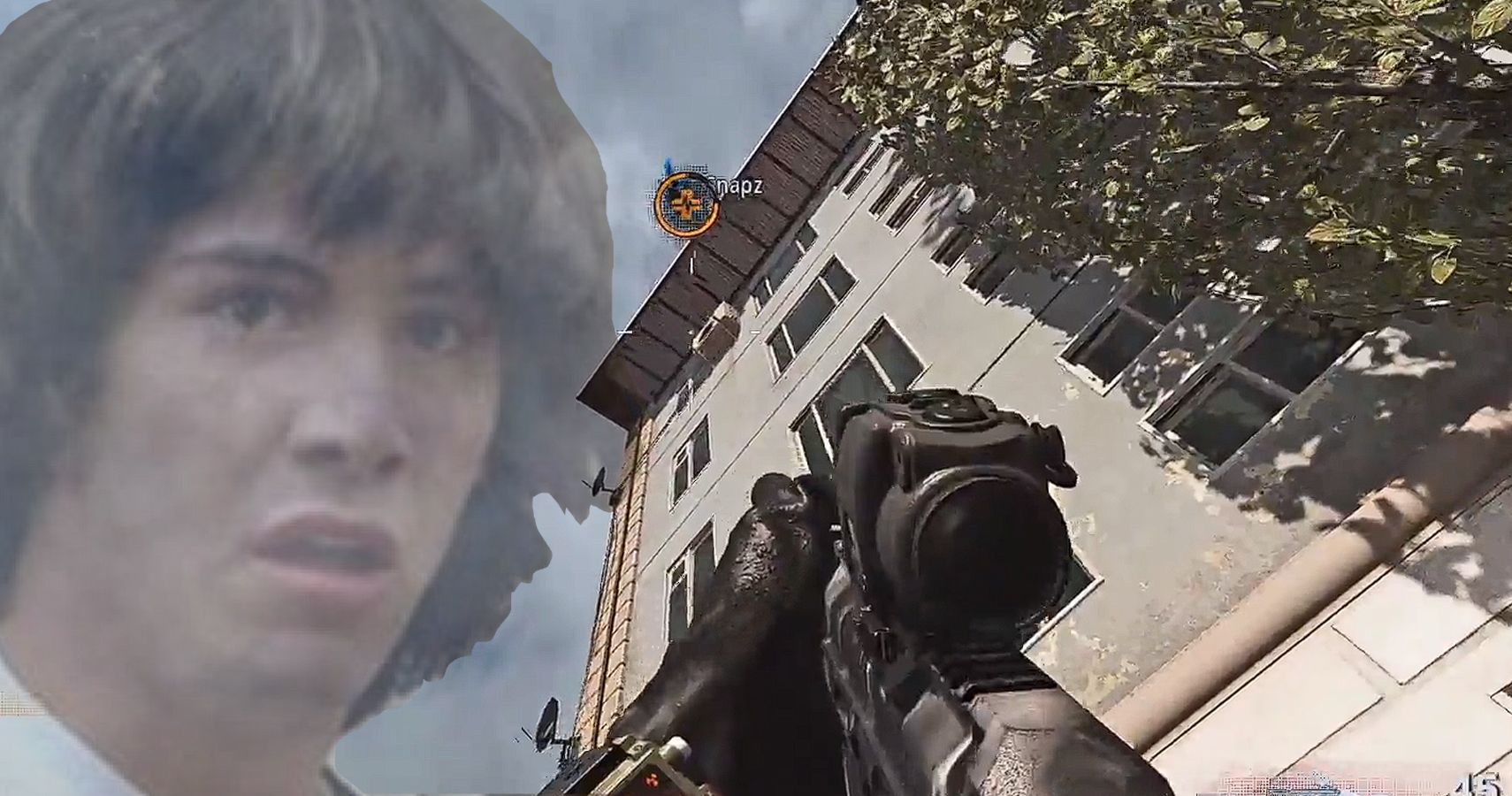 Lastly, Twitch enjoyed some inflated numbers thanks to the release of multiple new, popular titles. Call of Duty: Warzone has been among its top-performing categories, many big streamers taking to the game's addicting BR format.
LIRIK, for instance, pulled off a play liken to a scene from Mission Impossible. The streamer used his pistol to take down a player mid-air, cutting and redeploying his parachute multiple times throughout the fight. CouRage has also seen some impressive success with the game, sharing his effective loadout with viewers. Even Mitch Jones, despite hardly playing the game, showed some dominate skills by snagging a quintuple kill by using a helicopter.
Other streamers may not have had perfect luck, but their content with the game has been amazing nevertheless. Dr Disrespect created one of the funniest commentary sequences while xQc managed a devastating grenade suicide during a gulag battle.
Warzone also caught the eye of Mixer streamers Shroud and Ninja, the latter commenting on how he wished Epic would implement a gulag-esque feature into Fortnite.
Animal Crossing: New Horizons dropped later in the month as well, instantly winning over the hearts of gamers everywhere. The hype even landed a streamer in a particularly violent Garry's Mod version of Animal Crossing leading up to the game's launch. Mizkif also picked up some steam from the game after catching a rare Coelacanth in very little time.
Overall, Twitch experienced a good month. Aside from their usual batch of puzzling bans and partnerships – an isolated society, streamer loyalty, and hot new releases have helped the platform stay on top.
Source: Read Full Article