Riot Games has revealed that Teamfight Tactics: Fates Championship will be the next global tournament taking place from April 7-9. Players are already hard at work competing in regional qualifiers all around the world, and the event is sure to be exciting.
As Teamfight Tactics continues to grow, Riot Games looks to adjust how it handles the long-term, competitive scope of the game. For the next event, this means that 24 competitors will face off for $250,000 in prizes in the online competition. Unlike previous events, there will be a new, three-day Swiss format that slowly narrows the field of participants as each round goes on.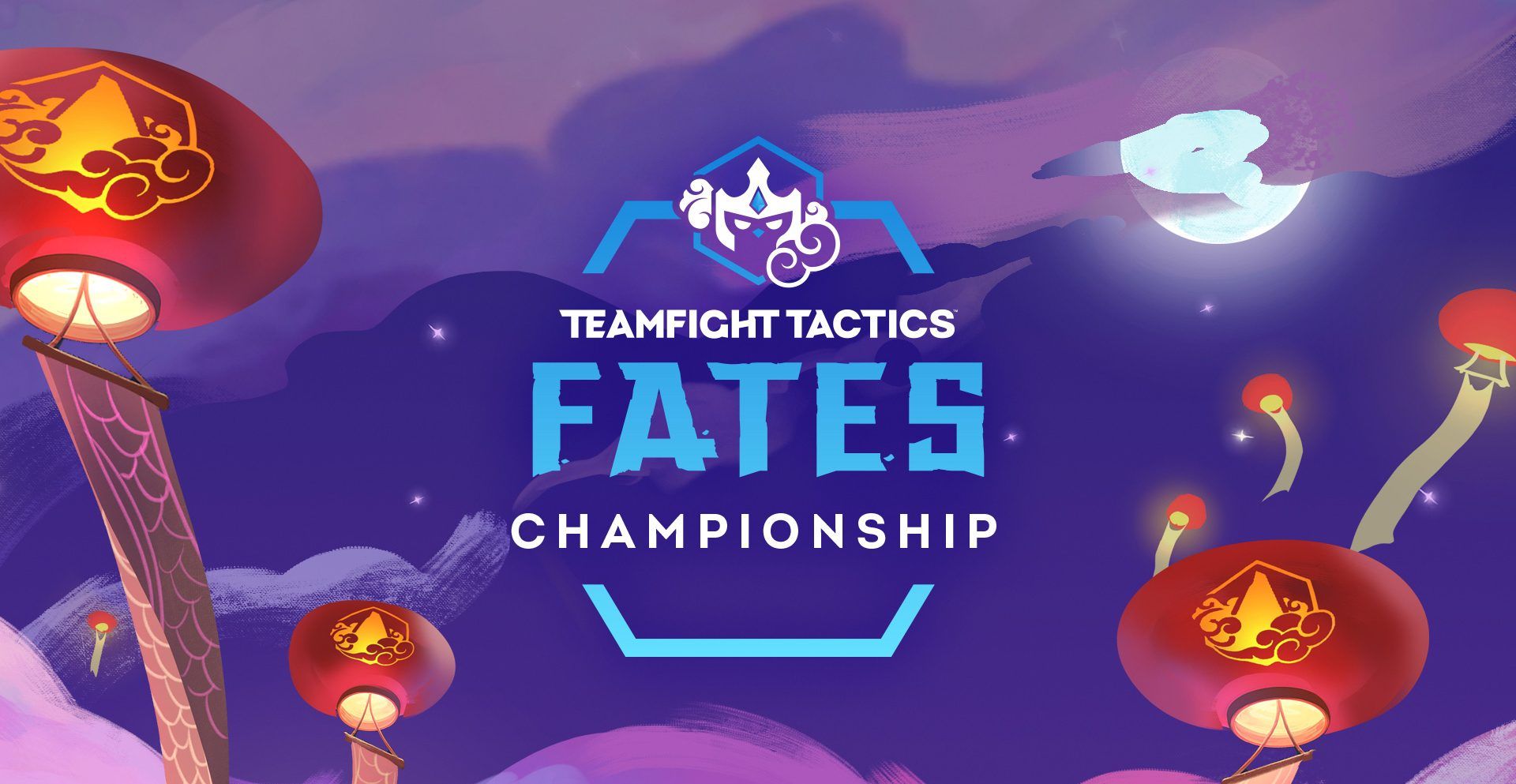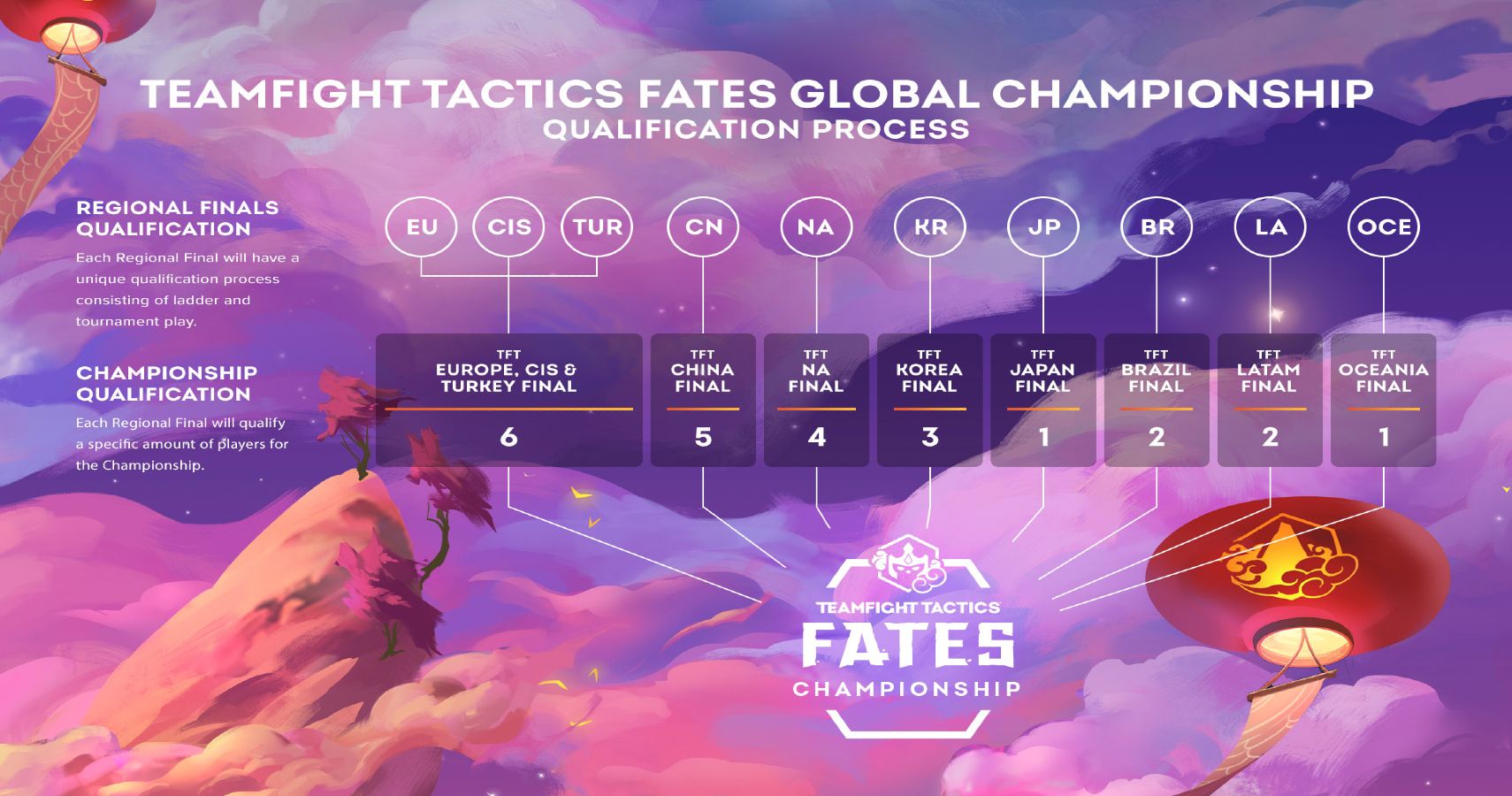 This means that one day one, all 24 players will be split into three lobbies based primarily on their results from regional qualifiers. At the end of the day, the top 16 point earners will advance to the second day of events. On day two, those players will be split into two lobbies based on their performance from the previous day, and the top eight players will advance to the championship on day three.
Finally, on the last day, those top eight players will fight to accumulate points. The first player to achieve victory after aggregating 18 points will be declared the Teamfight Tactics Fates Champion!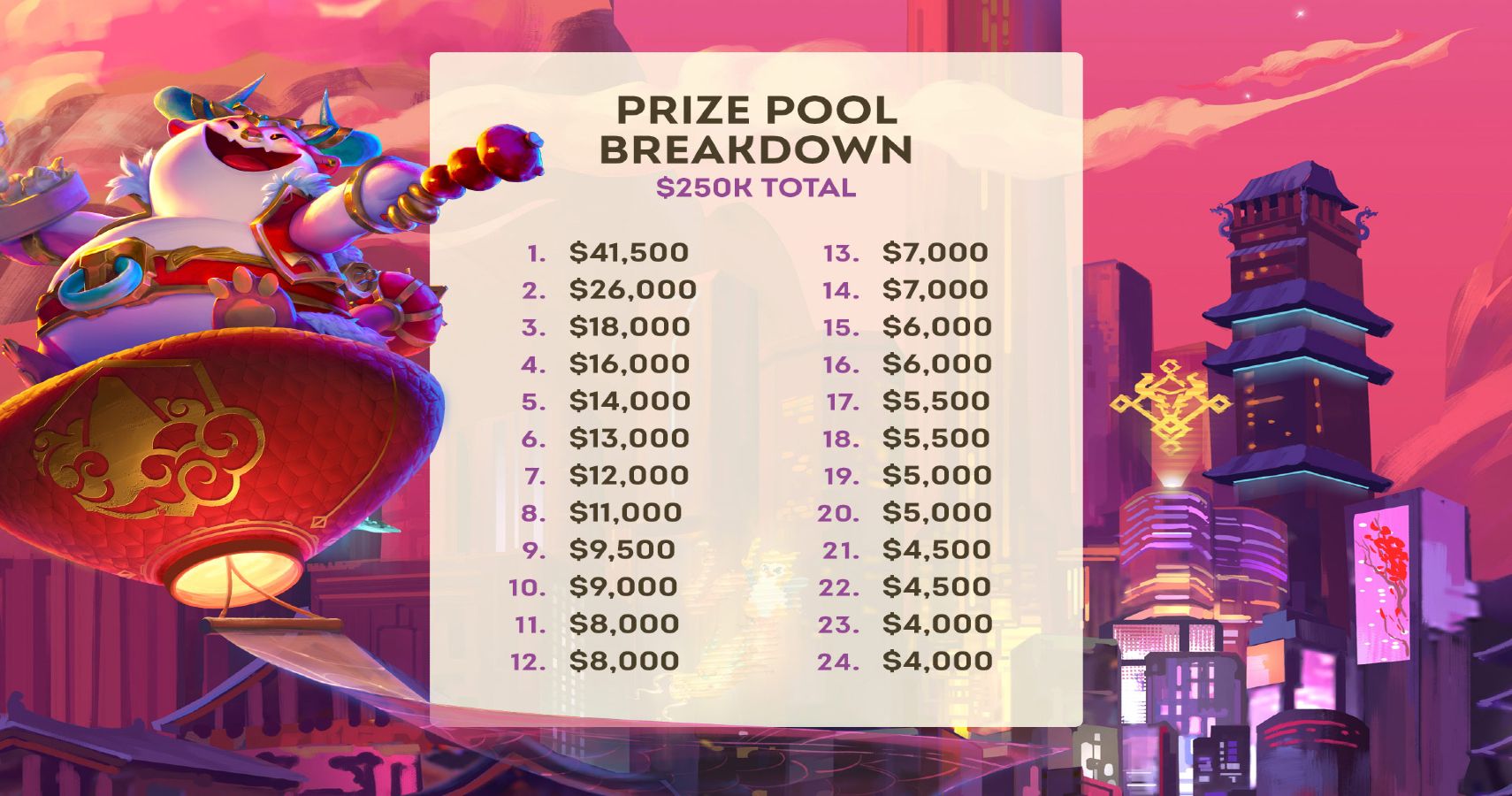 The shift in competitive format is sure to be a welcome change. In September 2020, 16-year-old French player KC Double61 became the first Teamfight Tactics world champion, and he did in style with a 3-0 victory. Although he came back from a poor performance earlier in the tournament, and his win was impressive, non-elimination tournaments always feel like a more accurate representation of what the top players can do, while also offering some degree of forgiveness when RNG goes against you.
In a Swiss format, like the one we will see in April, you can expect to see more interesting plays in the non-eliminating matchups, and not all competitors may face off against one another. Instead, we will see each player doing their best and working towards building up their point totals to move on before the end of the day. Rather than a quick, sudden death sort of fight, Swiss formats usually make for more interesting, drawn out tournaments.
As for who will take home the top prize, that is anyone's guess. The meta has already shifted considerably compared to last year, and there is no reason to think it will stay the same between now and April. We wish everyone the best of luck in their effort to become the Teamfight Tactics Fates Champion!
Source: Read Full Article