Monopoly has a long history of chaotic family game nights and sibling grudges, with over 300 variations in existence across multiple distributors. Originally called the Landlord's Game and patented in 1904 by Lizzie Magie, the game was built on the idea of buying up properties that collected rent from anyone who landed on them during gameplay.
In 1935, Parker Brothers bought the game (with a few minor changes) from Charles Darrow, and successfully took the shine from Magie. Despite the behind-the-scenes drama, Monopoly as we know it was bought out by Hasbro in the 1990s, and added to the National Toy Hall of Fame in 1998. There's now plenty of tie-in versions with famous franchises — here's the best of the lot.
9

Monopoly Fortnite Edition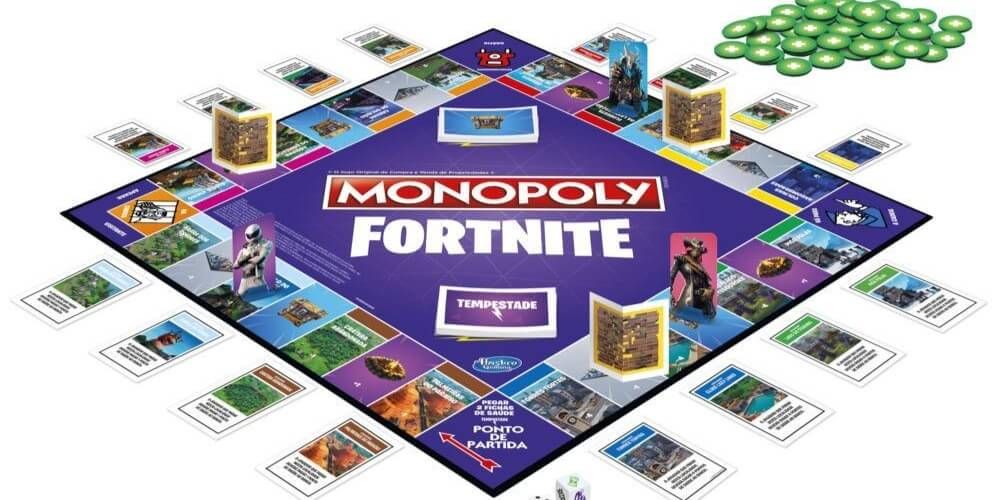 Recommended for ages 13 and up, the Fortnite edition of Monopoly combines elements of the hit video game with the classic capitalistic goals of the board game. Playable for two to seven players, each person picks a character at the start of the game (there are 27 outfit choices to pick from) and sets off on their adventure.
One die is numbered for moving, and the other is an action die that allows you to pick up health packs, build walls, or damage your opponents. Whenever you pass Go, the storm is unleashed — if you avoid it you are rewarded, but if you don't you lose HP.
8

Monopoly Roblox 2021 Edition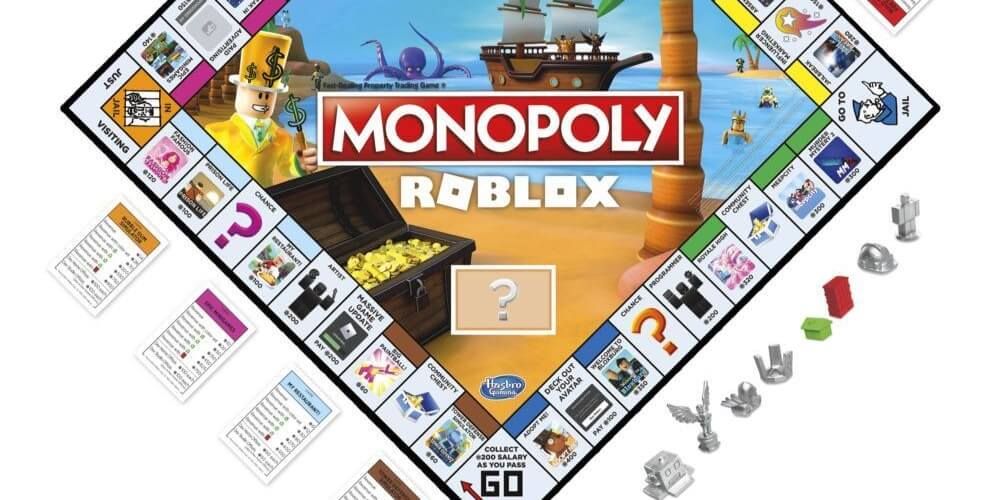 The Roblox edition was designed for children — allowing two to six players, eight years or older, to gather around the table. The rules are the same as classic Monopoly, but the board and accompanying pieces are themed for the video game.
Instead of properties you buy Games, Dev Teams, and Game Promotions to collect rent and build your empire. The available tokens are the Bloxy Award, Mr. Robot, Dominus, Builderman's Construction Hat, Noob, and Domino Crown. It's a colorful and family-friendly Monopoly for game night.
7

Monopoly Angry Birds Edition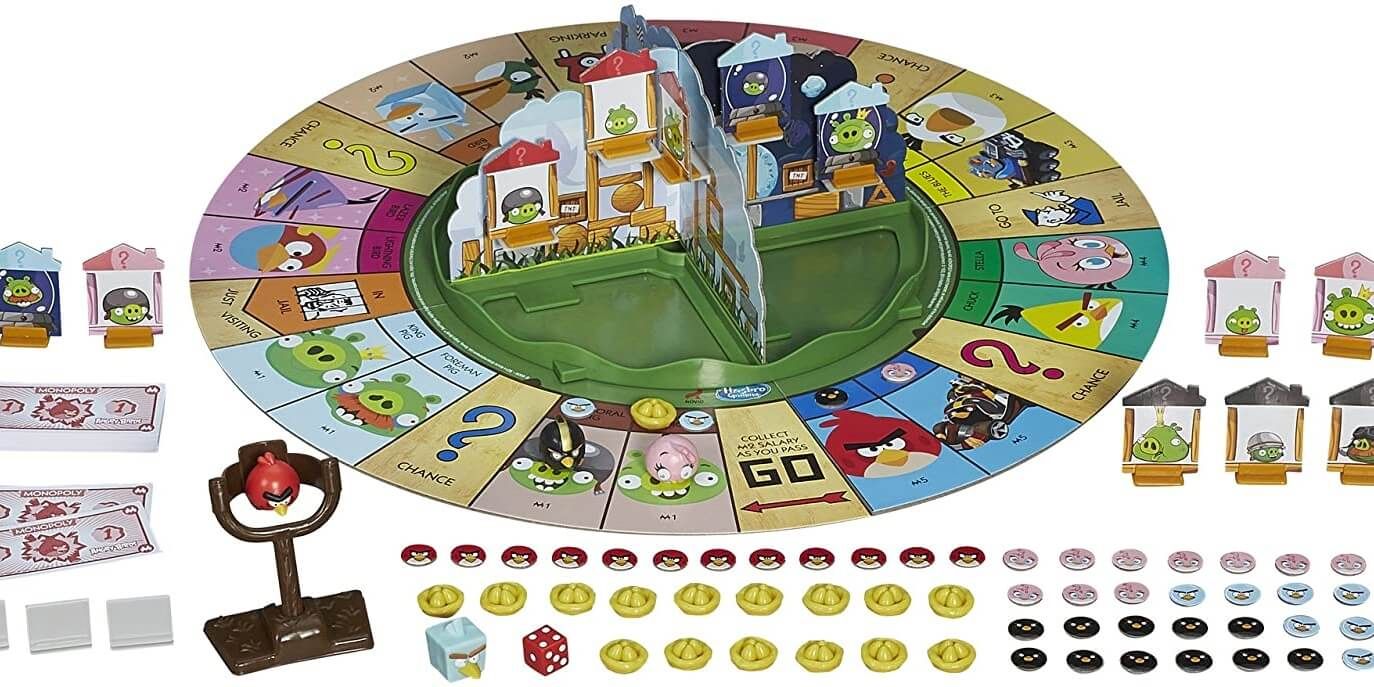 For two to four players ages eight and up, the Angry Birds edition of Monopoly adds a layer of extra fun to the traditional gameplay loop. Pick from four main characters — Red, Ice, Stella, or Bomb — to get started.
Once in the game, you'll travel the board collecting spaces themed around Angry Birds places and characters. You can also launch tokens for the chance at extra coins or even Chance cards. The board itself is unique with a round design, making it easy to set up on any flat surface.
6

Monopoly Animal Crossing New Horizons Edition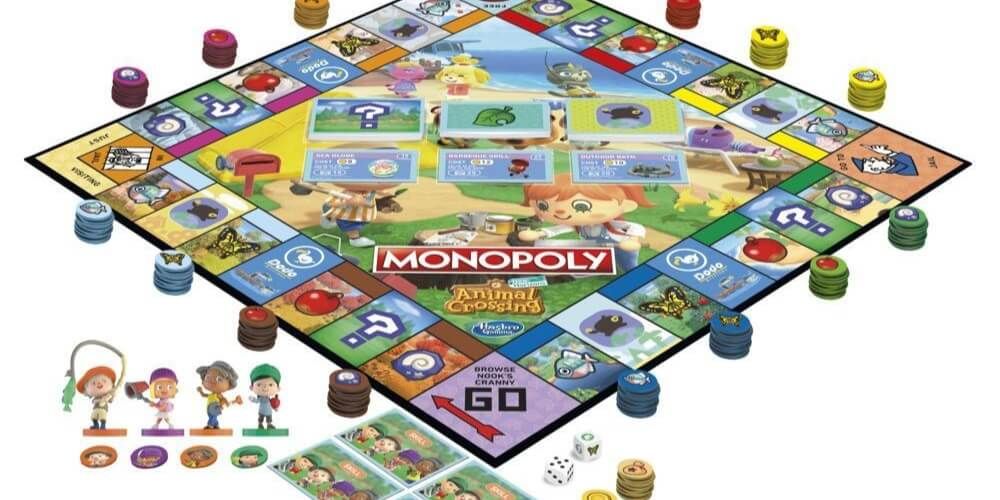 Bring one of the Switch's most iconic games to your tabletop with the Animal Crossing New Horizons version of Monopoly. Family friendly for players ages eight and up, you can play with two to four people at a time.
Putting a fresh spin on the classic board game, you'll 'visit' other players' islands and gather resources such as fish, fossils, bugs, and fruit (just like in the video game) that you'll trade for Bells. The four tokens you can pick from are modeled after the character you design and play as in the handheld version of Animal Crossing.
5

Monopoly Super Mario Celebration Edition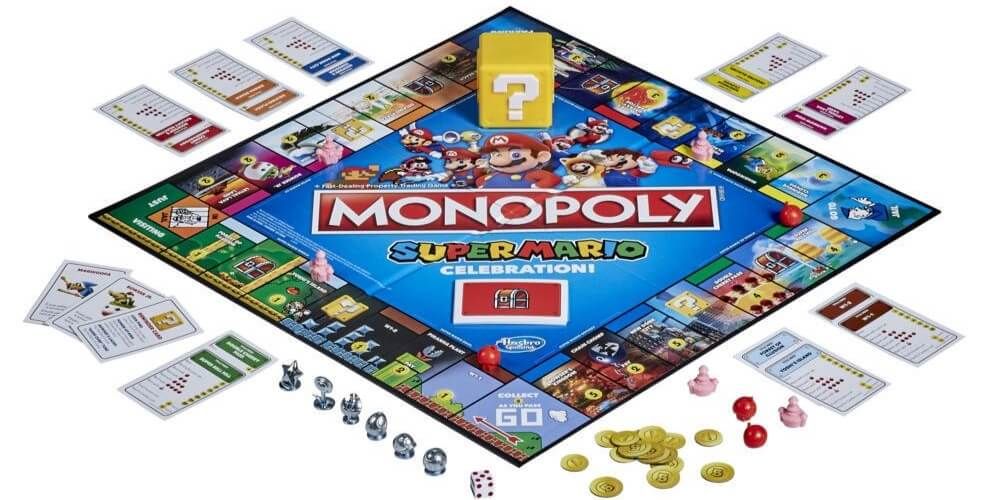 The board for the Super Mario Celebration version of Monopoly features properties themed around multiple Mario games throughout his history. Instead of houses and hotels, you'll place Toad Houses and Princess Peach's Castles to boost your rental value, with hopes of beating out your opponents.
For two to six players, anyone over eight can enjoy this lively edition — complete with a Question Block that produces sound effects and changes the luck of the players.
4

Monopoly Star Wars The Mandalorian Edition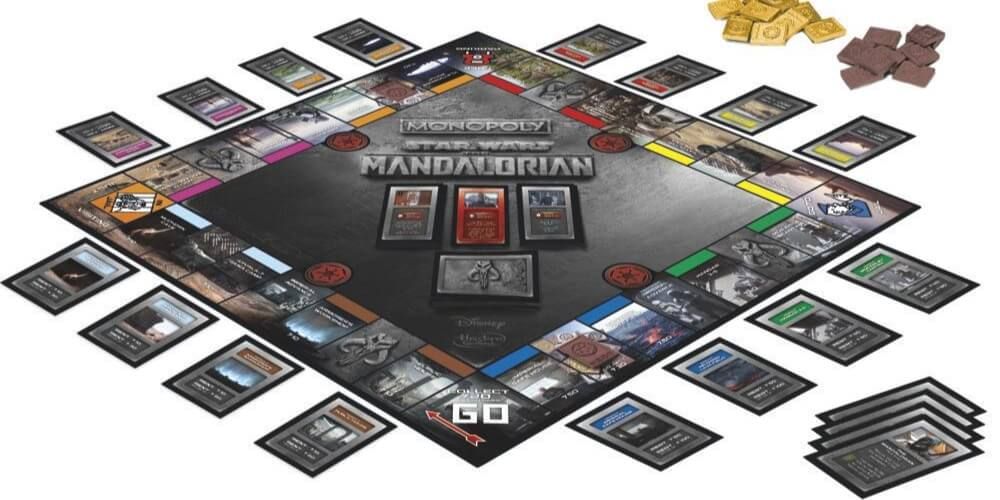 The goal of The Mandalorian Monopoly is to protect The Child at all costs. Made for two to six players, ages eight and up, you can choose to play as the Mandalorian himself, Cara Dune, IG-11, or Kuiil. As you navigate the game board you'll be able to pick up the Child — otherwise known as Grogu — and this will enhance not only your character's special power, but also give you Grogu's abilities.
On top of this, you'll battle it out with Storm Troopers and Death Troopers — but make sure they don't get the Child, because if they do the game ends.
3

Monopoly Gamer Sonic the Hedgehog Edition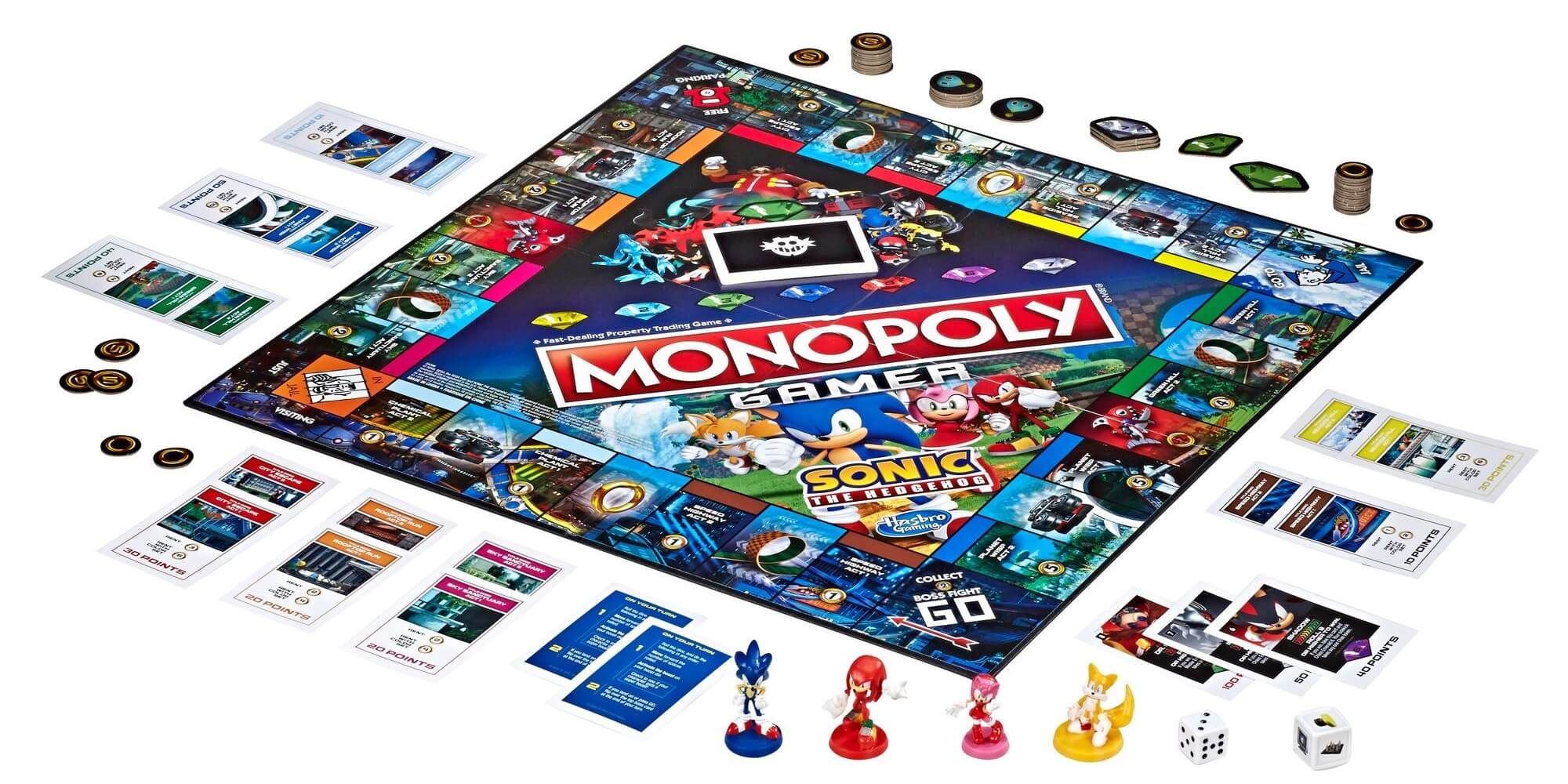 Safe for players ages eight and up, you can have two to four players to a game with four character tokens: Sonic, Amy, Knuckles, and Tails. The game board is as colorful as the video games, and features faces abd notable bosses you'll recognize.
Passing Go will start a boss fight, where you can collect (or drop) Rings accordingly. Throughout the board you'll also pick up Chaos tokens, that will enhance the powers of whatever character you're using.
2

Monopoly Fall Guys Ultimate Knockout Edition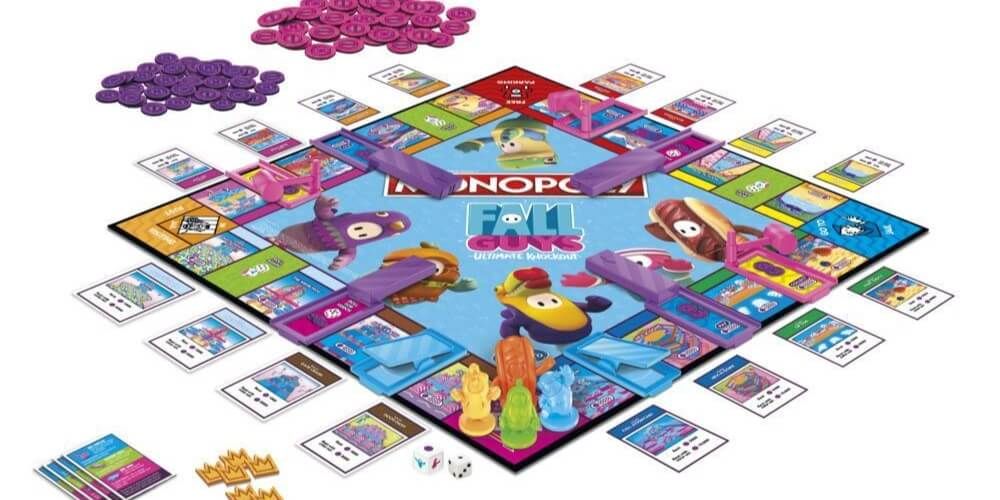 Monopoly captures all the fun and humor of the Fall Guys video game on the tabletop for two to four players. The board is modeled after the Blunderdome, complete with sporadically placed obstacles to overcome, such as Big Yeetus, the Moving Wall, and See Saws, among others.
There's a Knockout die you'll roll at the start of your turn to determine what obstacles you'll go through if you get Kudos, or even if you can move someone else's piece on the board. Player tokens are different colored Beans, like those you use in the video game.
1

Monopoly Star Trek Limited Edition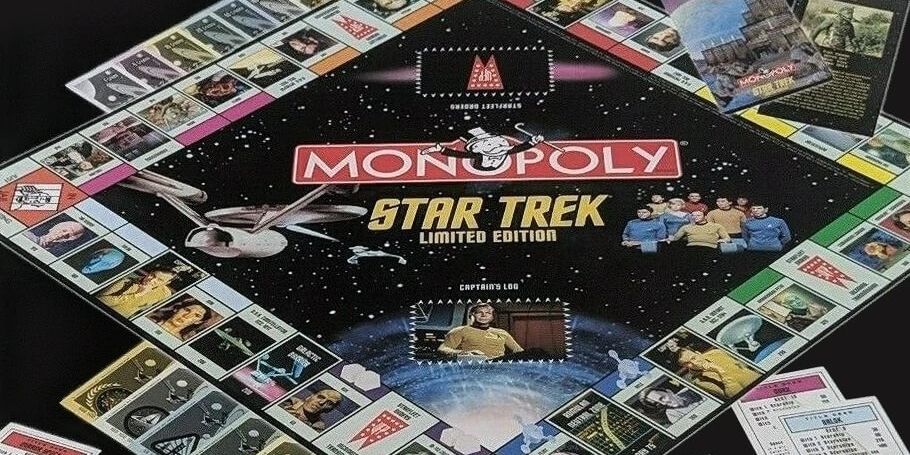 This Star Trek version of Monopoly was the second tie-in ever made, and one of the originals from Parker Brothers before Hasbro bought them out. The rules are mostly the same as classic Monopoly, though there are Alliance Deed cards, Star Fleet Orders, and Captain's Log cards instead of Community Chest and Chance cards.
Aside from playing as a crew member of the USS Enterprise, this version of Monopoly was also designed with a 'Wormhole' ability, where it connects to other Star Trek boards and expands gameplay. Initially four were planned: The Original Series, The Next Generation, Voyager, and Deep Space 9 — but only TOS and The Next Generation were made.
Source: Read Full Article