The terrifying animatronics of Freddy Fazbear's Pizza could be receiving a physical collection of the main series, just in time for Halloween. The Australian ratings authority has just evaluated Five Nights At Freddy's: Core Collection, which has obviously been rated M for horror themes and player insomnia.
The industry details of the rating highlighted that the collection was from Maximum Games, which has Serious Sam and the Worms Collection under its belt. The media type also said that it was "multi-platform," suggesting that the collection could span across most current-gen consoles, and perhaps even next-gen. Five Nights At Freddy's has previously seen releases on all platforms – including iOS and Android – which is a good indicator that the Core Collection could obtain a clean sweep across the console map.
Related: Everything We Know About The Five Nights At Freddy's Movie
It has been debated on social media that the Core Collection will contain the first, second, third and fourth title of the point-and-click survival-horror, as well as its 2016 title Five Nights At Freddy's: Sister Location or last year's Five Nights At Freddy's: Help Wanted. The latter title was initially released as a VR game, however a non-VR version was released on current-gen consoles last year, which could then secure a spot in the upcoming Core Collection.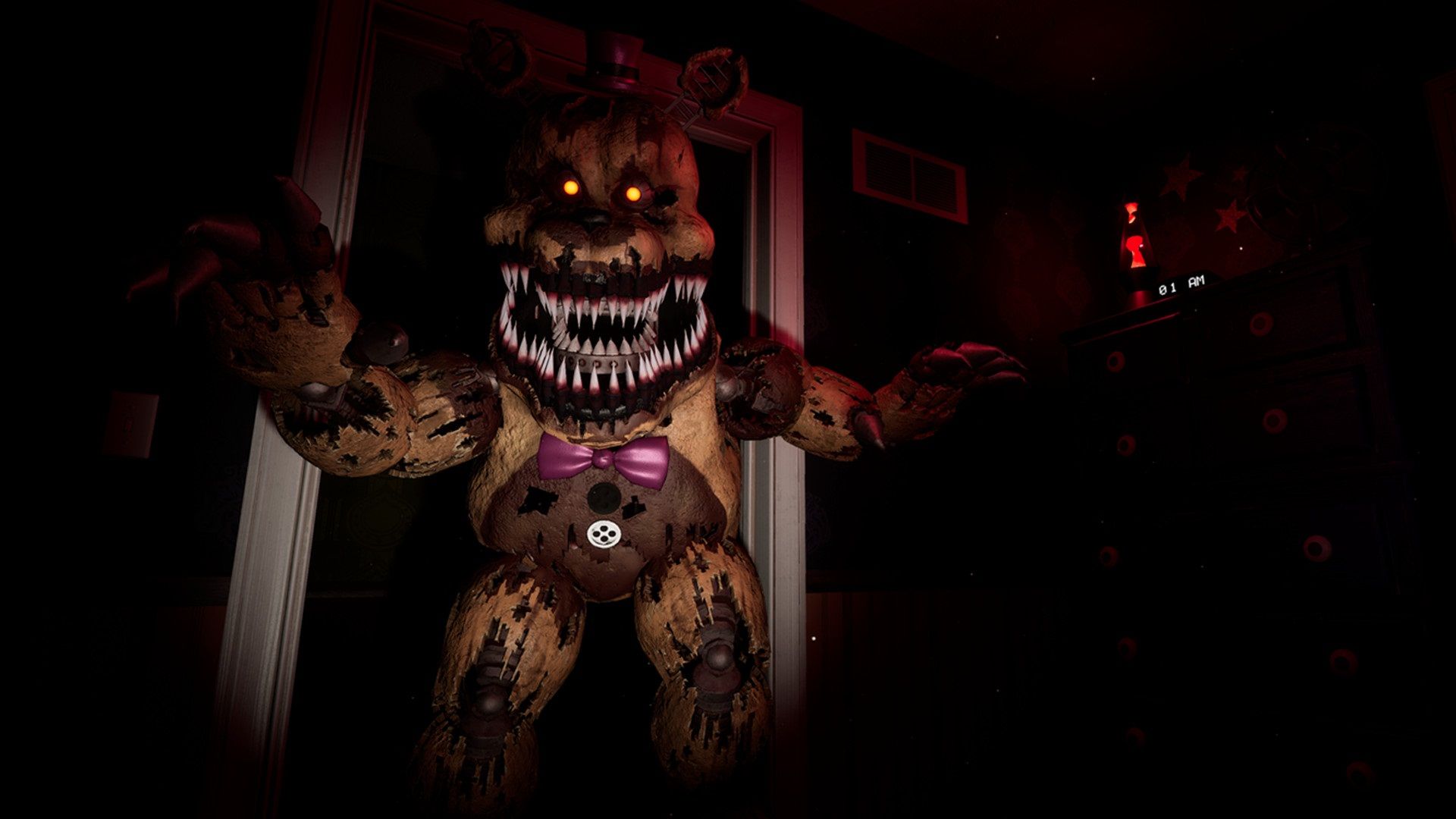 A ratings classification is usually a fail-safe indication of a title's imminent release, that is most likely a physical release. With this knowledge, fans of Freddy Fazbear and company have been rejoicing over a possible physical copy of the upcoming collection. The recent installment Help Wanted has an Australian classification also, implying that the Core Collection may house Sister's Location instead, or perhaps one of the series' spin-off titles, such as Ultimate Custom Night.
What started off as a low-key PC indie game in 2014 has since conquered the horror corner of video games. Securing seven titles in its main series, with four spin-offs and multiple novels, Five Nights At Freddy's has become the game to test your wits (and your friends) and survive the night as a security guard. Creator Scott Cawthon also announced in August that The Fazbear Fanverse Initiative was in the works, that will allow various creators of Five Nights At Freddy's fan games to collaborate, and hopefully see their games released on consoles.
Aside from the Core Collection, the series' next main release will be Security Breach for the PlayStation 5, revealed during the PlayStation 5 showcase last month.
Source: Read Full Article