I always want to create my dream team in Ultimate Team. That's, like, the point. We're all swayed by meta options and cheap Squad Building Challenges at some points of the game cycle, but at the end of the day most players are here to have fun with an absolutely cracked squad.
I've had fun this year, I think. My past and present Liverpool team was a great experiment, and progressed much further than that article suggests, with the likes of Prime Icon Moments Gerrard, Prime Dalglish, Flashback Gomez joining the squad, and special cards for Harry Wilson, Divock Origi, Ryan Kent, Conor Coady, Philippe Coutninho, and Fábio Carvalho (does he make it a past, present, and future team?) readying themselves to make an impact from the bench. I've played in more Weekend Leagues too, but my red picks have been unuseable. I've packed two Icons now (Fernando Torres graced my Marquee Matchups rewards), and that luck has been reversed in Icon upgrades and player picks (Crespo, Koeman, Ferdinand). But, as the Premier League season has come to its disappointing yet inevitable conclusion and football fans are looking forwards to the Champions League final as a last hurrah of 21/22, Ultimate Team is just getting started.
That's not quite true. We're in the Ultimate Team endgame, at least for FIFA 22, the 'getting started' period probably started in January with Team of the Year. I saved over 100 packs for that and didn't pull a single one, though, so I don't count it. It's only now that EA is really giving us the good stuff.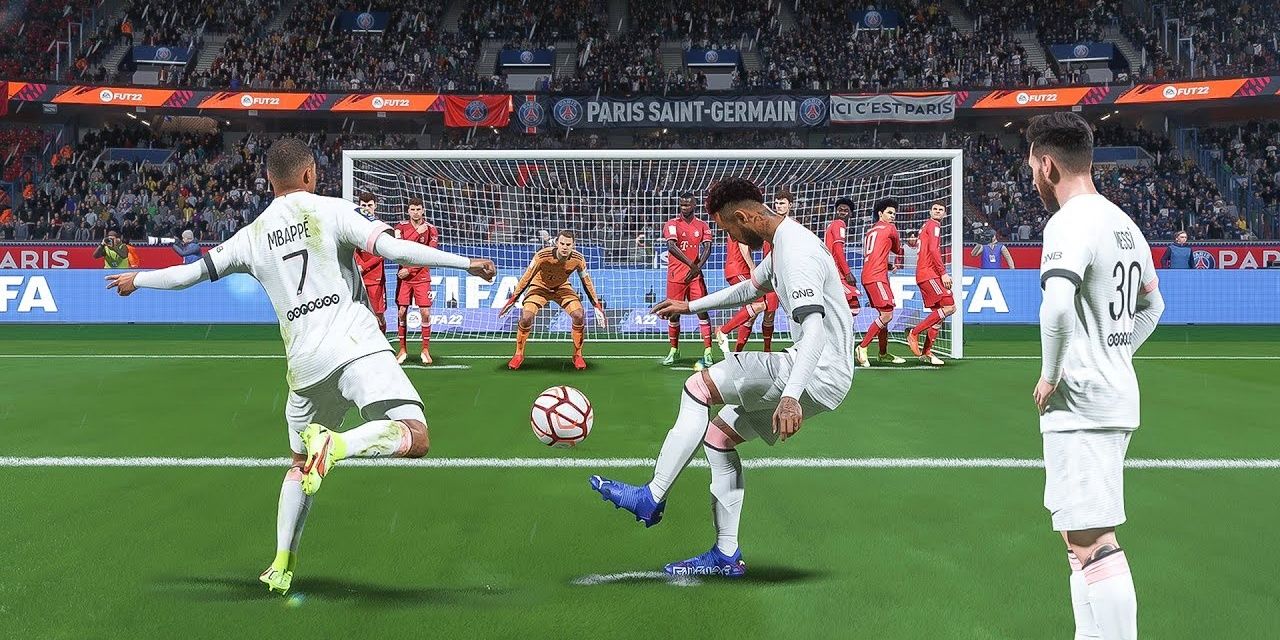 It doesn't make it easy for players – we still need to shell out for those microtransactions if we want the best chances at getting our hands on the cream of the crop – but there are numerous repeatable upgrade SBCs, good objective rewards, and relatively cheap (in in-game currency terms) players to build a god squad on any budget. Not every player will have Pele, Gullit, and R9 – I certainly don't – but I finally feel like I've got the ultimate team that the game mode prophesises.
I went hard on the Premier League Team of the Season. I'm a Liverpool fan, I don't want a team filled with meta Ligue 1 rats, and I had the fodder to make 100 80+ Premier League Player Picks. It's these packs, as well as the general upgrade packs and the craftable guaranteed TOTS packs, that have revolutionised teams over the past month. I've only got one survivor from before this period, Raphael Varane, whose card is unbelievable. I recycled my Player Picks into more upgrades and halved the number of players in my squad, going from over a thousand to somewhere in the 500s. I got a little lucky, but for the effort I put in, I feel like I was justly rewarded. I didn't get Van Dijk, Salah, or Mane (my chase cards that week, especially the latter), but my team took on a whole new look.
Come La Liga TOTS, my club is looking barren. Somehow, though, I get the luckiest pull of my FIFA career; Pedri appears out of a 80+ Double Upgrade pack. I only crafted five of these, and I'm still shocked to be honest. He's as good as his price suggests, but to be honest I would have sold him for 1.3 million coins if he was tradeable – that would buy me Mane. Instead, I reformed my attack around him. The Isco SBC was a must, and I completed the Fati objective for a free 92-rated winger. An hour of my time for an all-new attack? I'm in.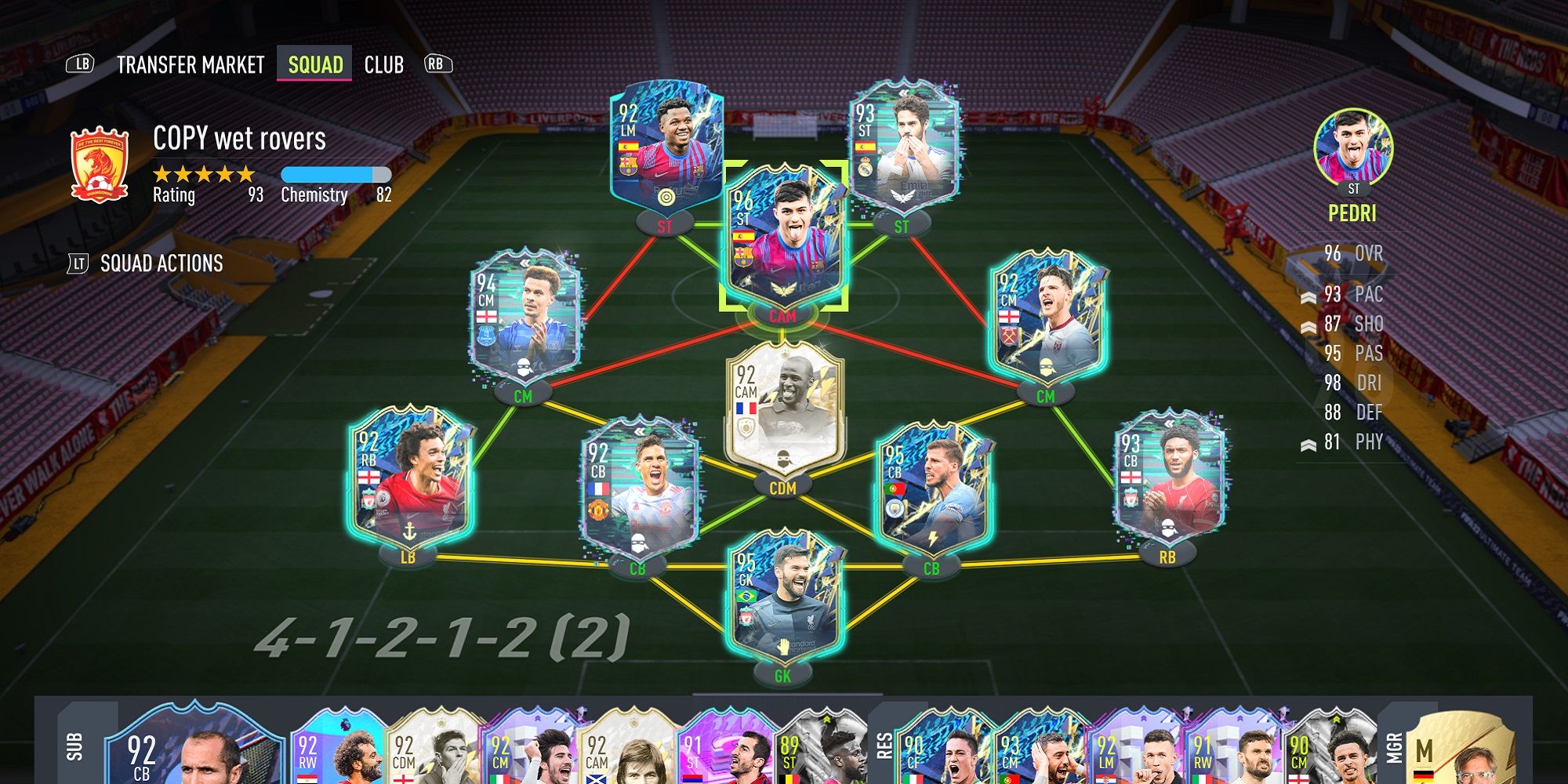 This trio works perfectly, with Fati and Isco playing as strikers and Pedri as a 10 behind them. In my first game (I'm currently in Division 2 in Rivals having not played much this season) they scored seven goals between them from 3.5 xG. My opponent quit before the 60th minute, so Dalglish and Salah could not even grace the pitch. I feel a bit bad for benching my former stars – I have played over 1,000 games with the Salah POTM card – but this new attack feels more fluid, more exciting, and more deadly.
Even if you don't pull the Manes or Vinicius' in TOTS, you can have plenty of fun. It's so quick, cheap (often free), and easy to rebuild or rework your team, and there's no better time to play FIFA. It's just a shame that teams will get all sweaty again with Ligue 1 next week.
Source: Read Full Article