Henry Cavill has had a rough time of it lately. He recently left The Witcher, seemingly set for a glorious return to Superman after a post-credit cameo in Black Adam, and now Superman has fallen through, leaving him with nothing. It's the sort of thing that happens in showbiz all the time; you leave one project for another project, then the other project stalls, but this is one of the most high-profile cases in recent memory. Add in that Cavill clearly loves both The Witcher and Supes, and you have to feel a little sorry for him. There is one thing that can make it all better though – put him in a Warhammer movie.
Cavill's departure feels like a bigger deal because of his passion for both projects. I'm not entirely sure I buy the line he left The Witcher because he didn't feel the writers respected the books, but it's clear he had a real reverence for the role. Co-stars like Freya Allen have recalled times Cavill suggested fresh takes, script punch-ups, or improvs based on various stories from The Witcher's canon he had read over the years. Likewise, Superman did not feel like 'just another role' either. While The Rock bigs up Black Adam, you get the sense he just loves being a movie star and making people smile. Cavill, though, loved the character, and it's a shame that time is over – and perhaps a bigger shame we only ever saw him under Snyder and then Whedon-by-way-of-Snyder.
I'm not sure it's anybody's fault. Of course, it depends on whether Cavill did leave Geralt for Kent, and whether he was given assurances by DC it was the right move. If he was told 'quit for Superman' then 'you're not Superman anymore lol', then that stinks. But given DC has brought in James Gunn to completely upend things (leading to Patty Jenkins, and likely many more to come, also being shipped out), it feels like Cavill is one of the many eggs broken to make an omelette. It's not like his career is over either. Netflix would presumably want him back for Enola Holmes 3 given they have four Millie Bobby Brown movies lined up, there was that whole Mass Effect deal, and he's a popular and handsome leading man with a unique physique. He'll still get work. But he won't be Superman, and that's a big deal.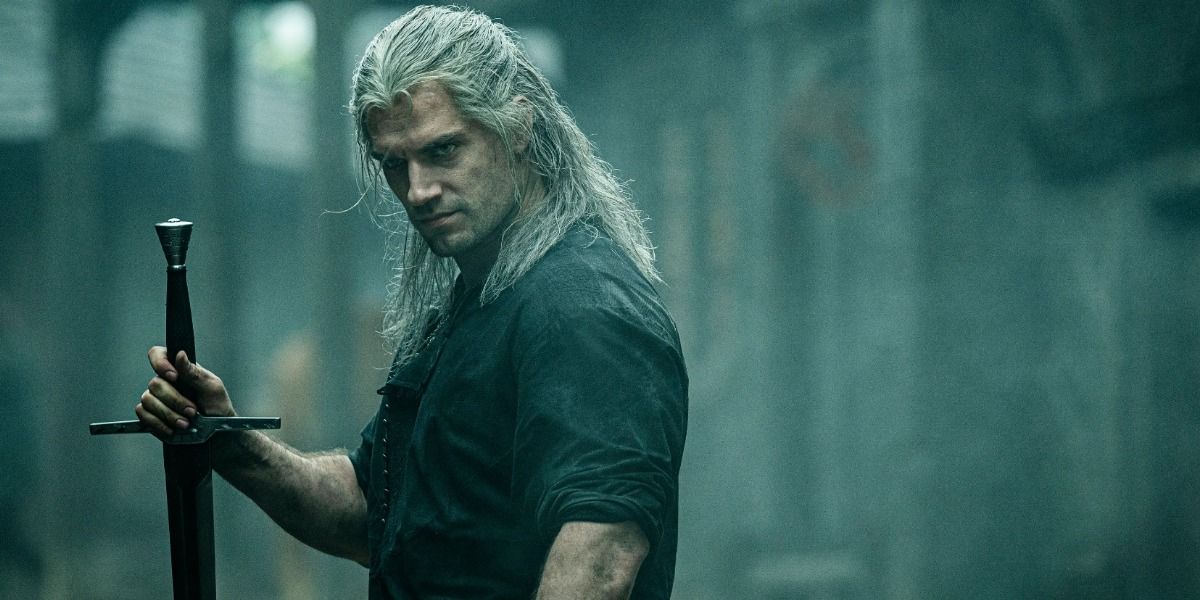 Ultimately I think DC is right to go for a hard reboot (Erza Miller is surely out, Gal Gadot is not a box office draw, there's already talk of shifting Jason Momoa from Aquaman to Lobo…), but regardless of Cavill's classy goodbye statement, it still has to hurt. Here's how you fix it: Warhammer. Don't let the muscles fool you, Cavill is a major nerd. He was at his most endearing on the Graham Norton when talking about his Warhammer figures, and it has become such a part of his public persona that he is often asked about it in interviews, only to be disappointed when he realises the interviewer does not know Warhammer themselves.
It's the perfect project for Cavill in other ways too. He's built like many a Warhammer character, and much like The Witcher, could use his knowledge of the source material to elevate the performance. It's not an idea unique to me either. Rahul Koli, another actor popular with the nerdier subsection of the media audience due to being one of them, is interested. When news broke of Cavill's departure, Kohli tweeted Cavill "Hey Henry, fuck it, let's make a Warhammer movie/limited series". Then C. Robert Cargill, acclaimed horror writer best known for Sinister, Doctor Strange, and 2022's bug cult smash The Black Phone, quickly replied saying he would be interested in the project. If the pair are serious, and can convince Cavill, their names alone are enough to get a Warhammer project through the door of most studios or streaming platforms.
There's always going to be a sense of regret over these last few months, even if we don't find out the full story. If everything shook out differently, I'm sure he would have loved to have continued as both characters. But with that no longer possible, a Warhammer team-up is surely the next best outcome.
Source: Read Full Article