The Elder Scrolls Online is set to launch the Blackwood Chapter next month, introducing a new region, questline, and more to the world of Tamriel. ZeniMax Online Studios has already revealed plenty of info about the upcoming expansion, and we don't have much longer to wait before we can finally get our hands on the highly anticipated expansion.
Here's everything we know about The Elder Scrolls Online's upcoming Blackwood Chapter.
ESO Blackwood Chapter: Release Date And Fast Facts
Release Date: June 1, 2021 (PC) | June 8, 2021 (Console)
Platforms: PC, Stadia, Xbox One, PS4
Developer: ZeniMax Online Studios
Publisher: Bethesda Softworks
Price: Standard – $39.99 | Collector's Edition – $49.99
ESO Blackwood Chapter Trailers
Several trailers have been released over the past few months, showing off a variety of new content. Whether you're hoping to see the new region in action or what a closer look at Companions, there's bound to be a trailer with your name on it.
Gates Of Oblivion Teaser Trailer
Gates Of Oblivion Announcement Trailer
Flames Of Ambition Gameplay
Blackwood Chapter Preview Event
All Roads Lead To The Deadlands
Console Enhanced Edition Preview
Introducing Companions
Deadlands and Damnation
Blackwood: A Swampy New Region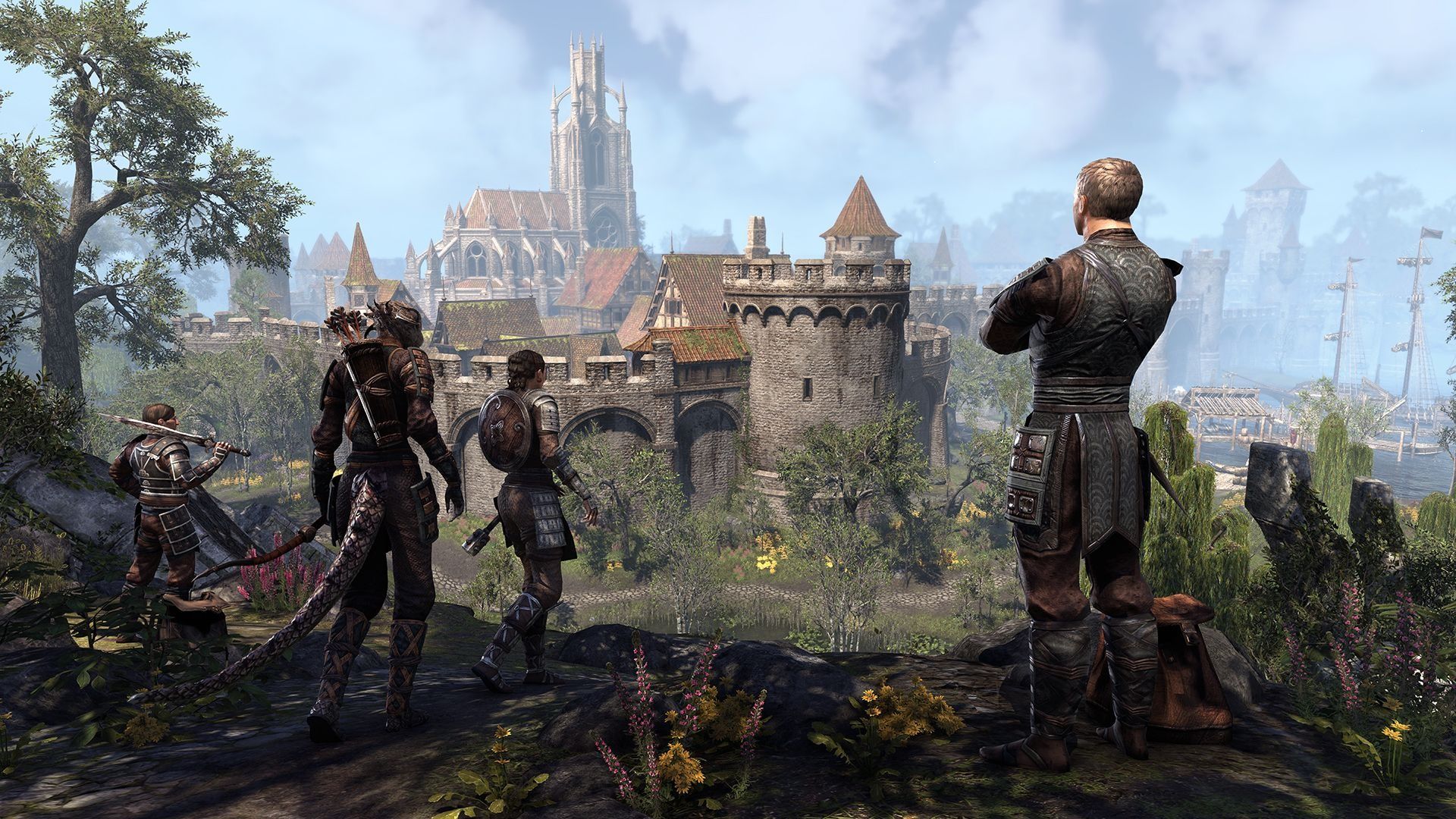 As is the case with all ESO expansions, the Blackwood Chapter is introducing a brand new region. Blackwood is located just south of Cyrodiil, and its architecture is an amalgam of both Imperial and Argonian stylings. The hub city for the region is Leyawiin – which you might recall seeing back in Oblivion. The town is much more vibrant than it was in 2006, although its muddy streets and waterlogged alleyways are the same as ever.
Outside of Leyawiin, you'll find plenty of other points of interest, including new dungeons and delves. You'll also find a new Trial – Rockgrove – which sees you and 11 other players attempting to retake the small village of Rockgrove, which has been overrun by Daedra-worshipping cultists.
If you'd rather jump into some public World Events, you'll want to be on the lookout for Oblivion Portals. These will randomly pop up across Blackwood, giving you a chance to dive into the Planes of Oblivion and fight to close the portal.
Gates Of Oblivion Questline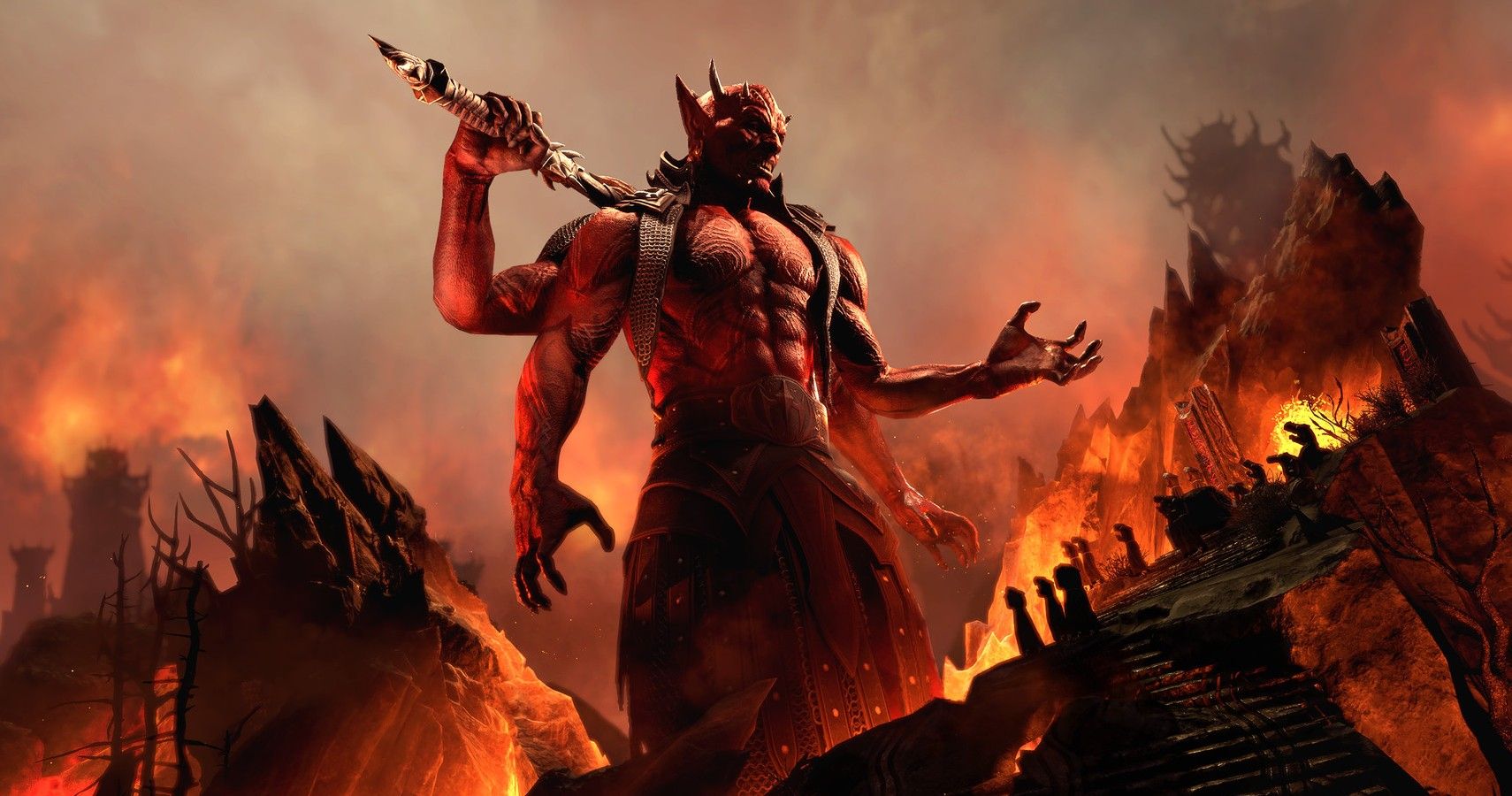 Much of your time spent roaming Blackwood will be guided by the overarching Gates of Oblivion questline. High-ranking officials are winding up dead throughout the land, and it's up to you and Eveli Sharp-Arrow to figure out what's going on. What at first appears to be the work of the Dark Brotherhood takes a turn for the worse, and the two of you are quickly pulled into a conspiracy that somehow ties back to Mehrunes Dagon.
All told, the new Blackwood story has about 30 hours of content for you to explore.
Introducing The Companion System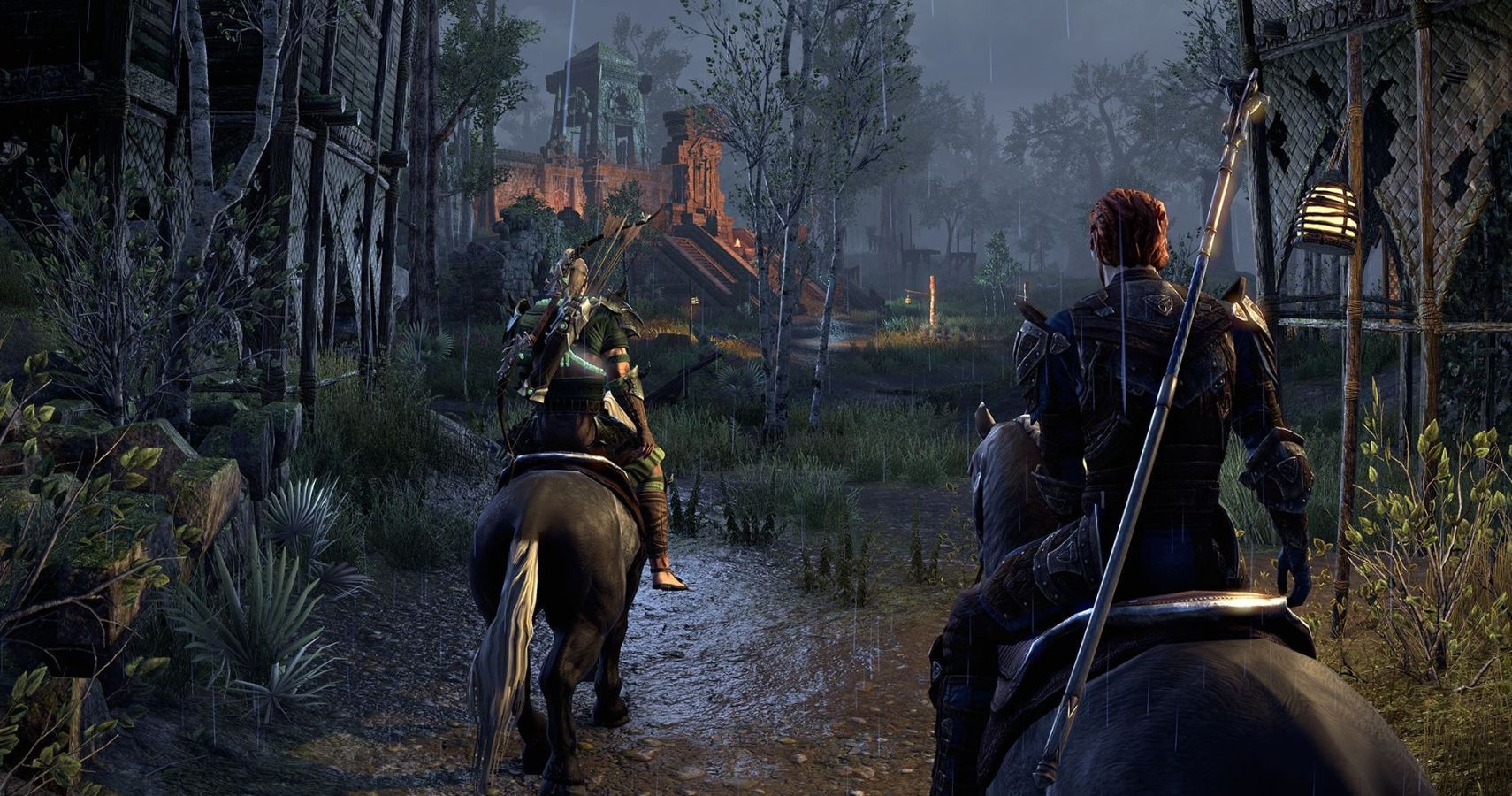 Arguably the most exciting part of Blackwood is the new Companion system. These NPCs will faithfully tag along during your adventures, providing support in combat and lending their ear for a bit of conversation. You can customize their gear and skillset, turning them into a tank, healer, or damage dealer as you see fit. They'll also come to like or dislike you based on your actions – stealing might be frowned upon by one companion, but favored by another.
At launch, only two companions will be available – Mirri Elendis and Bastian Hallix. Before they'll join up with you, you'll need to carry out a few quests for them and prove your worth. The ESO team said more companions might be added in the future, although it's waiting to see how the system is received by players before announcing any expansions.
Seals Of Endeavor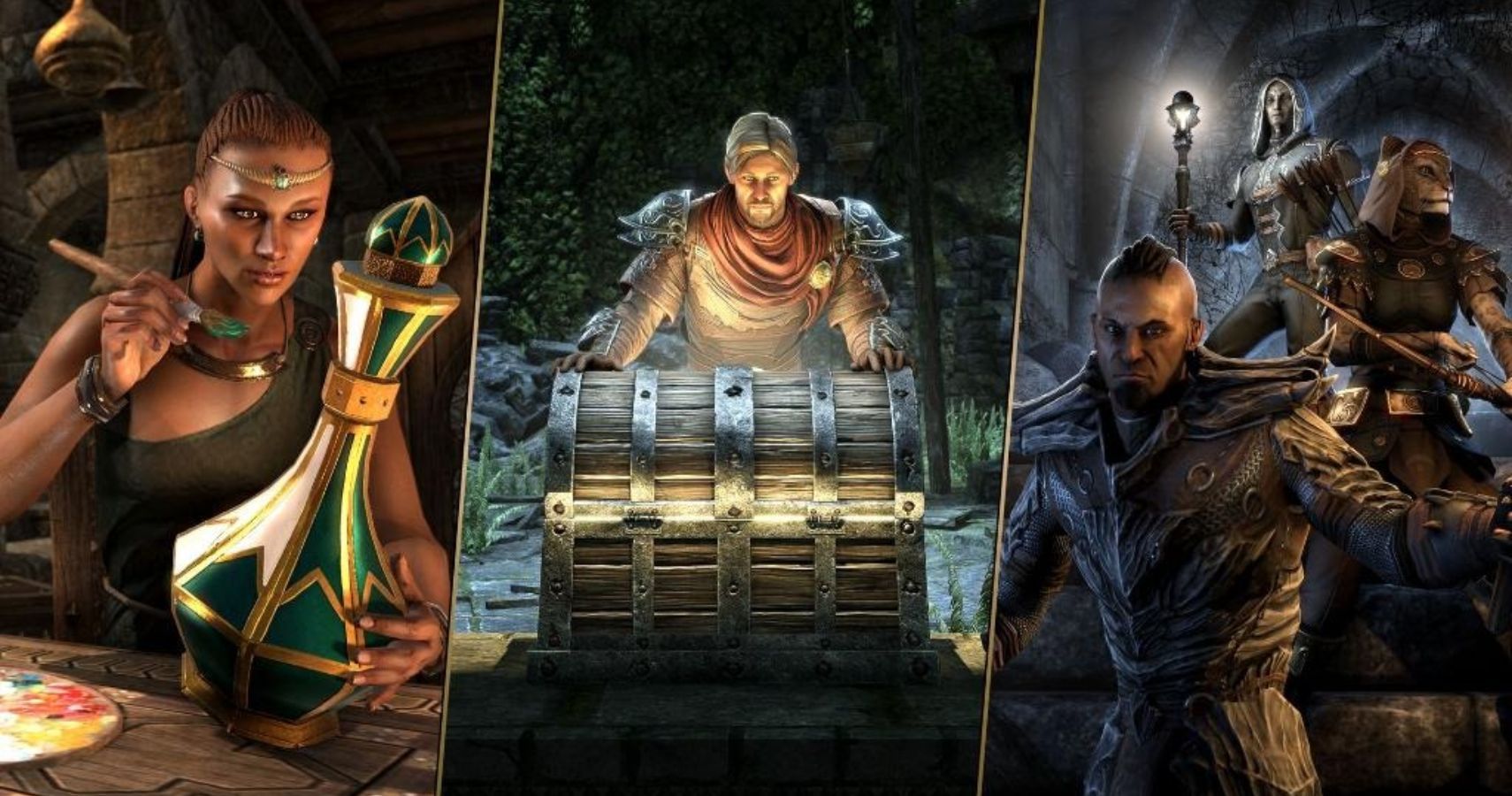 If you're not a fan of paying for in-game content, you'll love the upcoming Seals of Endeavor. These are a new form of currency, which you can earn by completing Endeavors – a new challenge system that sets daily and weekly goals for you. Complete them in time, and you'll earn a few Seals of Endeavor.
These Seals can then be used to purchase items available in the current selection of Crown Crates. That means – for the first time in ESO history – you'll be able to purchase premium items with in-game cash.
The Best Of The Rest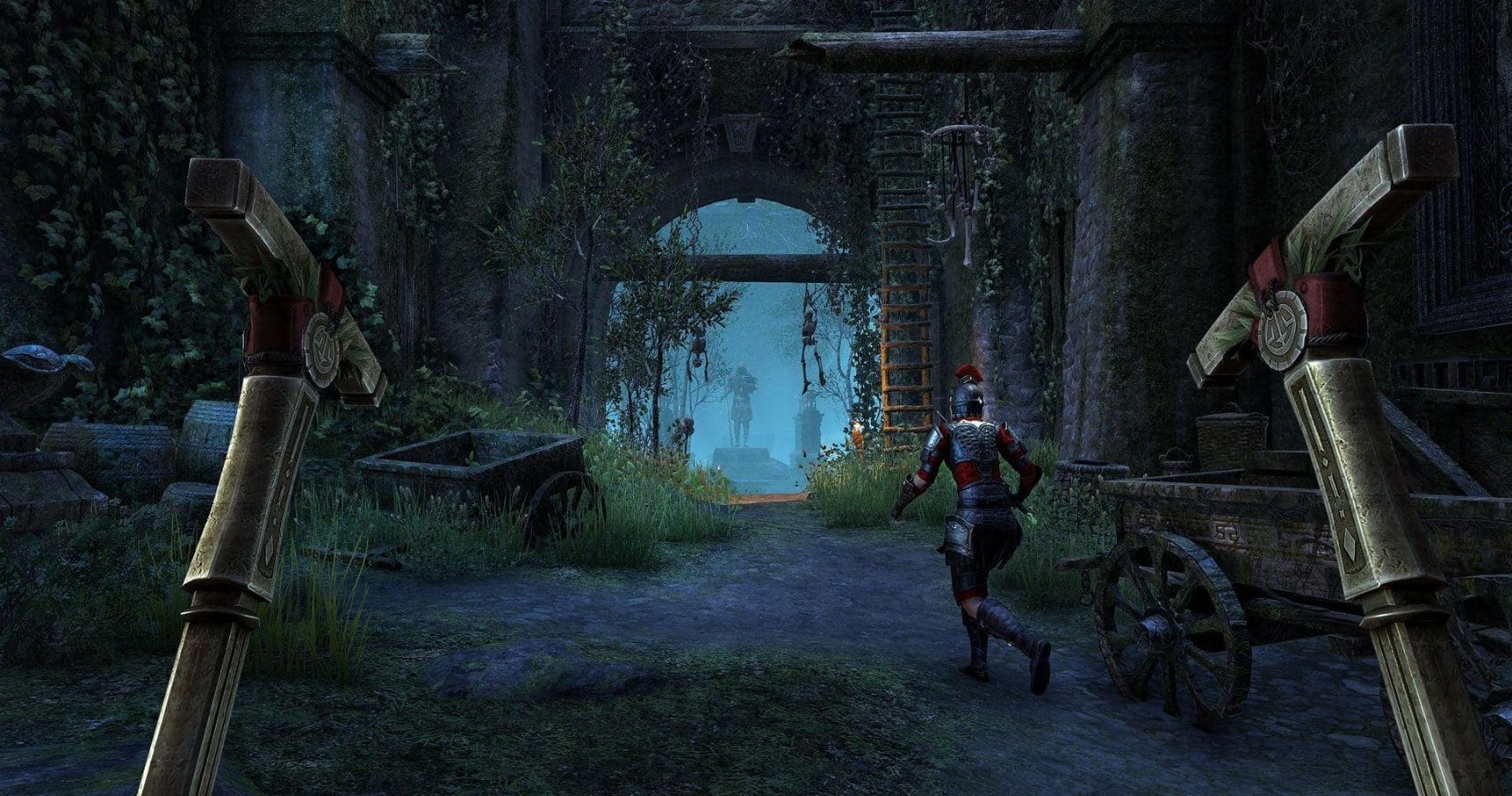 Companions, Seals of Endeavor, a new region, and the Gates of Oblivion questline aren't all ESO is bringing to the table in June. You'll also find tons of smaller updates as well – not to mention the massive Update 30 that arrives on the same day, introducing several reworked systems and a next-gen upgrade.
Here are a few other things we know about The Blackwood Chapter:
Pre-order to receive several in-game perks, such as the Dremora Kynreeve Outfit and Deadlands Wamasu Pet.
Several new Achievements will be made available.
Discover six new gear sets inspired by Oblivion.
Source: Read Full Article