Yet again, we're reminded of just how fast modders can work. Believe or not, there's already a bunch of mods available for God of War on PC, just a week after launch. In fact, one of the mods that we're highlighting today was uploaded within 24 hours of the game going live.
Of course, we have showings from familiar faces like Cyberpunk and The Witcher, but we also have a unique project for Sonic Lost World. Yeah, I didn't know it was on PC now either.
There Are Already A Bunch Of Mods To Improve The Graphics In God Of War – One Day After Launch
God of War finally hit PC last week, and modders haven't wasted any time at all. In fact, they really hit the ground running this time, releasing graphical improvements before the port was even a day old. Of course, God of War already comes with a whole lot of improved visuals on PC, so it's really just a change of aesthetic if you want to mix things up, but it's still incredible how fast modders work when a new game is released.
God Of War 3 Can Be Played In 8K With This RTX Mod
Unlike our last entry, this one doesn't really come down to a matter of opinion: it is very obviously an improvement. Those of you feeling nostalgic for the older God of War games can now play the third one in glorious 8K, as well as bringing over the improvements that came with the PS4 remaster. The mod also enables ray tracing, letting the 2010 release truly shine like its 2018 sequel.
The Witcher 3 Mod Makes Geralt's Medallion React To Monsters In-Game
Geralt's medallion kind of forgets what its whole purpose is throughout most of The Witcher 3. While we see it react to monsters and magic in cutscenes, we don't get this in normal gameplay. Thanks to a modder, however, it now works as intended, with your controller vibrating any time the medallion activates.
Cyberpunk 2077 Mod Lets You Customize Your Cars
Sticking with CDPR RPGs, Cyberpunk 2077 is no stranger to our mod round ups. Because devs were not given the time they needed to deliver on the various promises made by management, fans have stepped up to lend a hand. Now, we have a mod that lets you customize your vehicles – you know, like every open world game ever. Honestly, seeing this just made me realize the vanilla game doesn't have it, wild.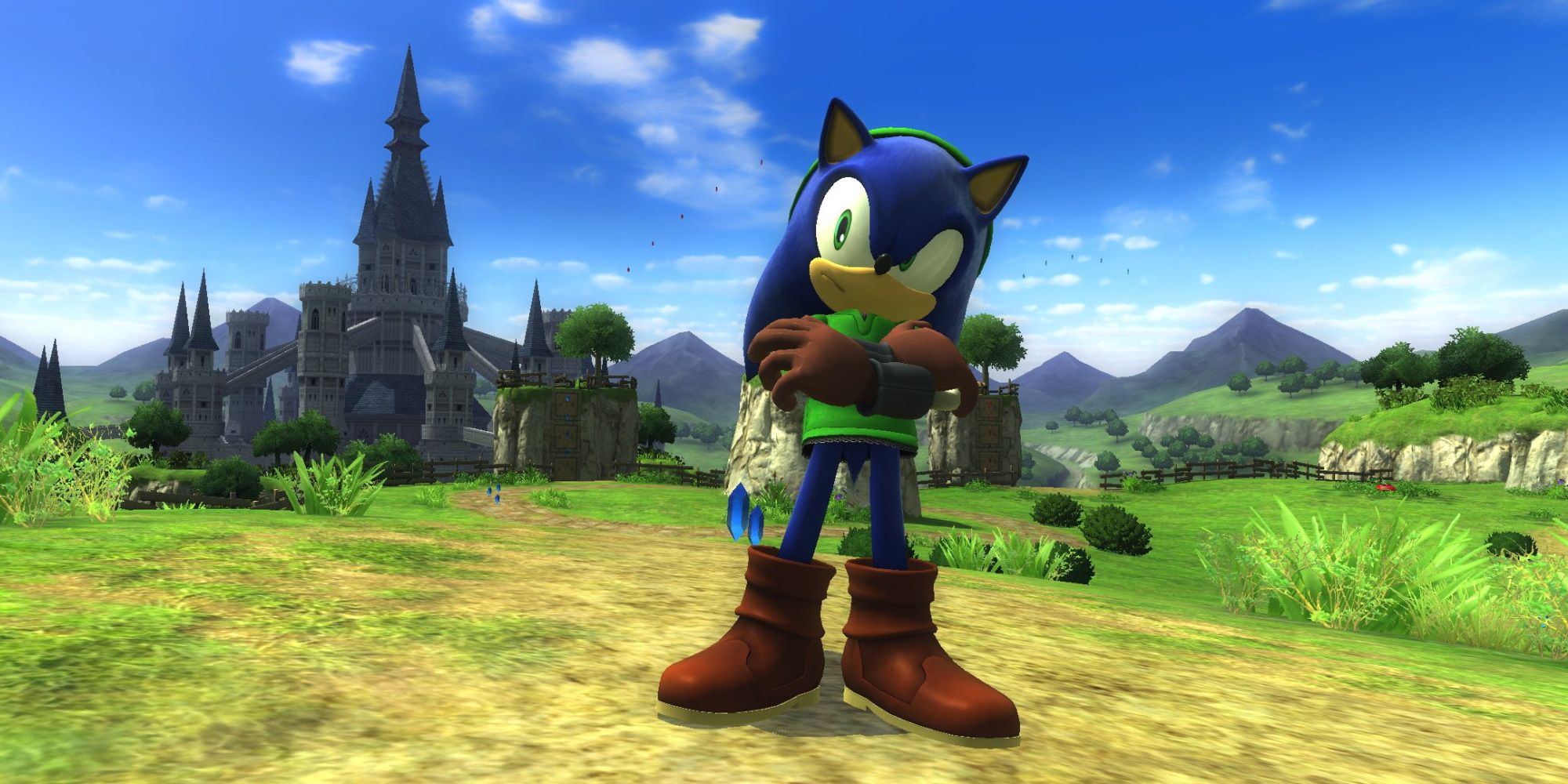 Sonic Lost World Zelda DLC Restoration Releasing Next Month
Sonic Lost World is best known for its Wii U release, but it was actually ported over to the PC too. Unfortunately, this was without either of its Nintendo themed DLCs, which were relegated to Nintendo's first ill-fated attempt at a hybrid console. However, that is set to come to an end soon, with a modder aiming to release the DLC for the PC versionnext month. This restoration will make the PC port the definitive way to play Sonic Lost World, as you'll also have access to a bunch of other mods on top of the DLC.
Source: Read Full Article