In-game photography is almost becoming a profession of its own, capturing the stunning, sweeping landscapes in open worlds to the island life in Animal Crossing: New Horizons. The results are impressive and a new photography challenge is taking advantage of a recent Mario-themed addition to the life sim.
The Pipe Challenge is a friendly competition to see which islander can produce the best mid-air pose. By using the warp pipe – brought to the game via Update 1.8 for Super Mario's 35th anniversary – you can use them to be catapulted to higher ground or cross rivers, but its more creative use is showcased in the Pipe Challenge. Photography fans are showing off their best shots of their ball-handed characters flying through the air and some of them have gone all out whilst setting the scene.
Created by Instagram user acnh_devineland, the Pipe Challenge was announced after the user saw how high the pipe propelled their character in the air. "I knew there were tons of awesome creations that would be able to come from this!", the user explained to Polygon, and very quickly, the challenge for the Animal Crossing community had begun. The creator had some very impressive submissions featuring a Disney theme, including Tarzan, Peter Pan, and Toy Story. The latter had their character dressed as Buzz Lightyear, and the warp pipe gave their cosplaying character that anti-gravity look.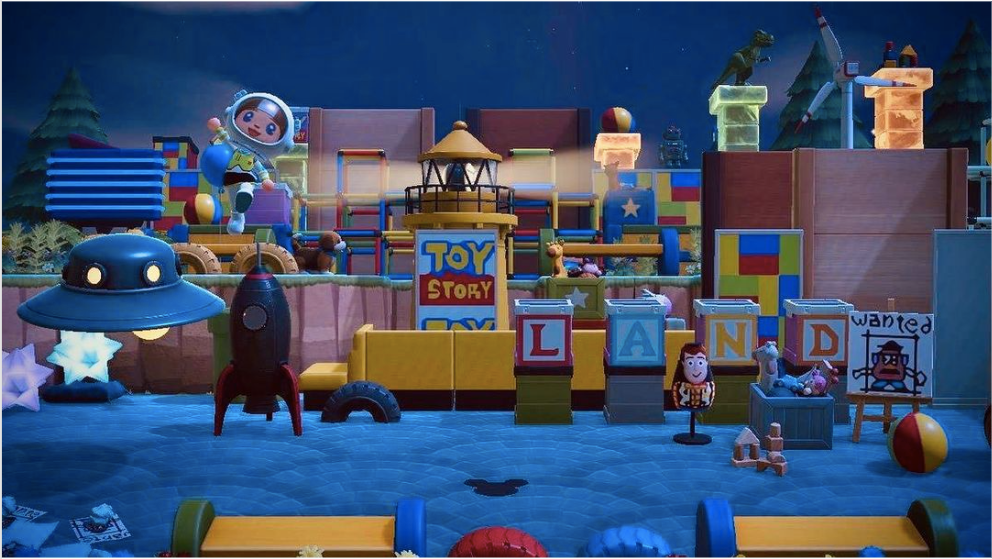 Other users within the community shared images of their characters punching the air, with one floating above the trees with a backdrop of multicolored balloons. Another used it to trapeze over various objects, including a Dinosaur skeleton – Blathers must have been rather nervous about that one. In addition to the gleeful looking characters jumping for joy, the effects of the warp pipe in camera mode also offers a great overview of your island, where all your hard work in inventive design can be admired from above.
While islanders revel in the Super Mario items, another addition will be released for the game at the end of the month. The Sanrio collection is making a return to the franchise offering a new collaboration pack with Hello Kitty-themed items and more, due to release on March 26.
Source: Read Full Article