Tiny Tina's Wonderlands is a fantastical (literally) spin-off game from the Borderlands series. It stars Tiny Tina, a character from those games, playing a fictional version of Dungeons and Dragons with you, the player, alongside two friendly companions: Frette and Valentine!
Good voice acting can bring quirky games with absurd settings to life, making them real in the mind of the player, and Tiny Tina's Wonderlands' does just that. This cast is experienced, confident, and does their job flawlessly.
7

Jim Foronda as Claptrap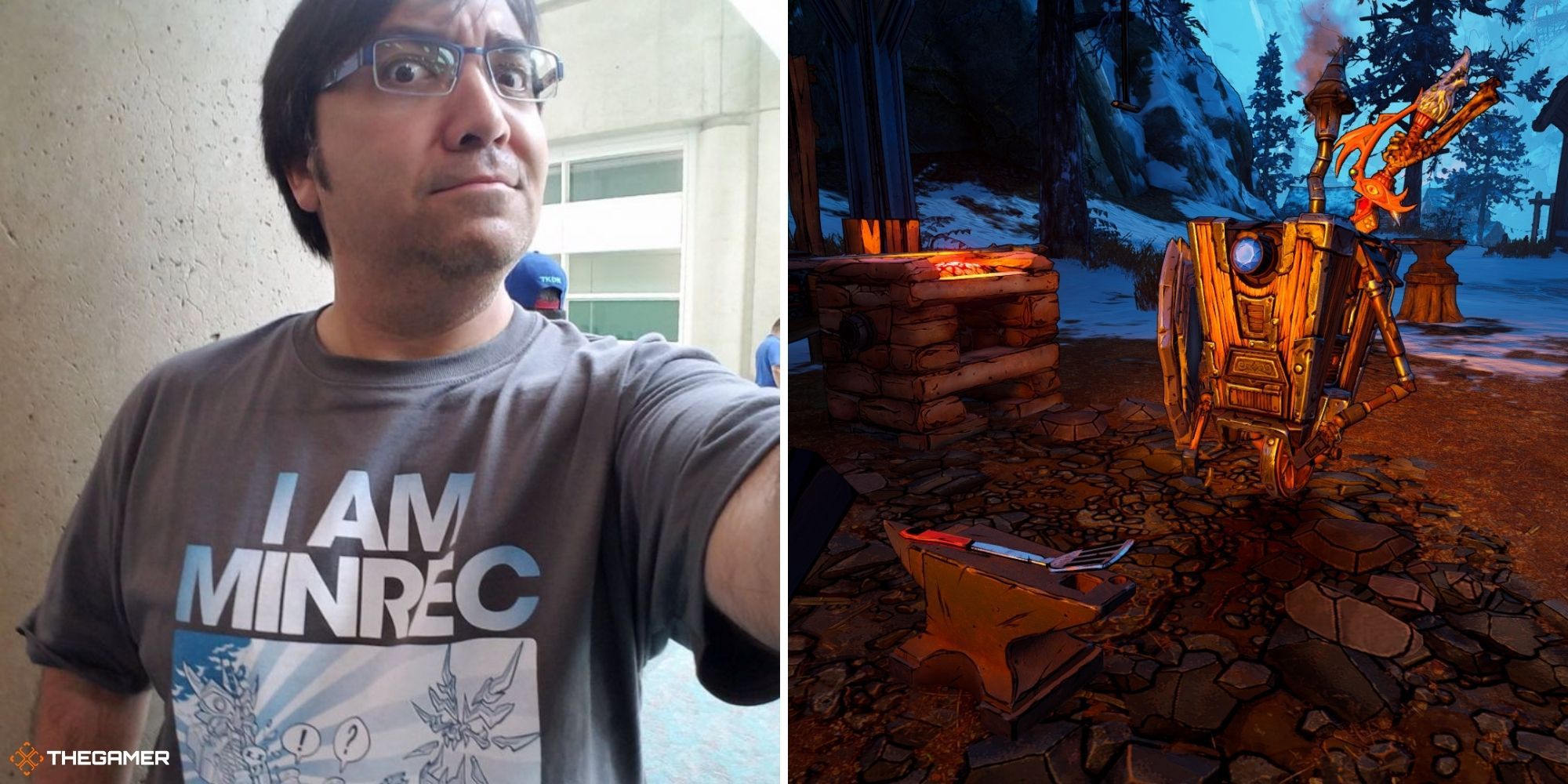 Jim Foronda voiced multiple characters in almost all the Borderlands games, but he took over as Claptrap in Borderlands 3 (plus Fortnite) and reprises that role in Tiny Tina's Wonderlands! Claptrap isn't central to the story being told in this spinoff game, but rather appears as a goofy character in several side quests that take place between the varied regions in the game.
Other than the previous Borderlands games, you might be familiar with Foronda's work voicing anime characters like Janempa in Dragon Ball Z and Denny Bloch in Fullmetal Alchemist. He's also starred in other video games, including Wasteland 3 as Reg and Orcs Must Die! 3 as, well, the Orcs.
6

Chris Rager as Mister Torgue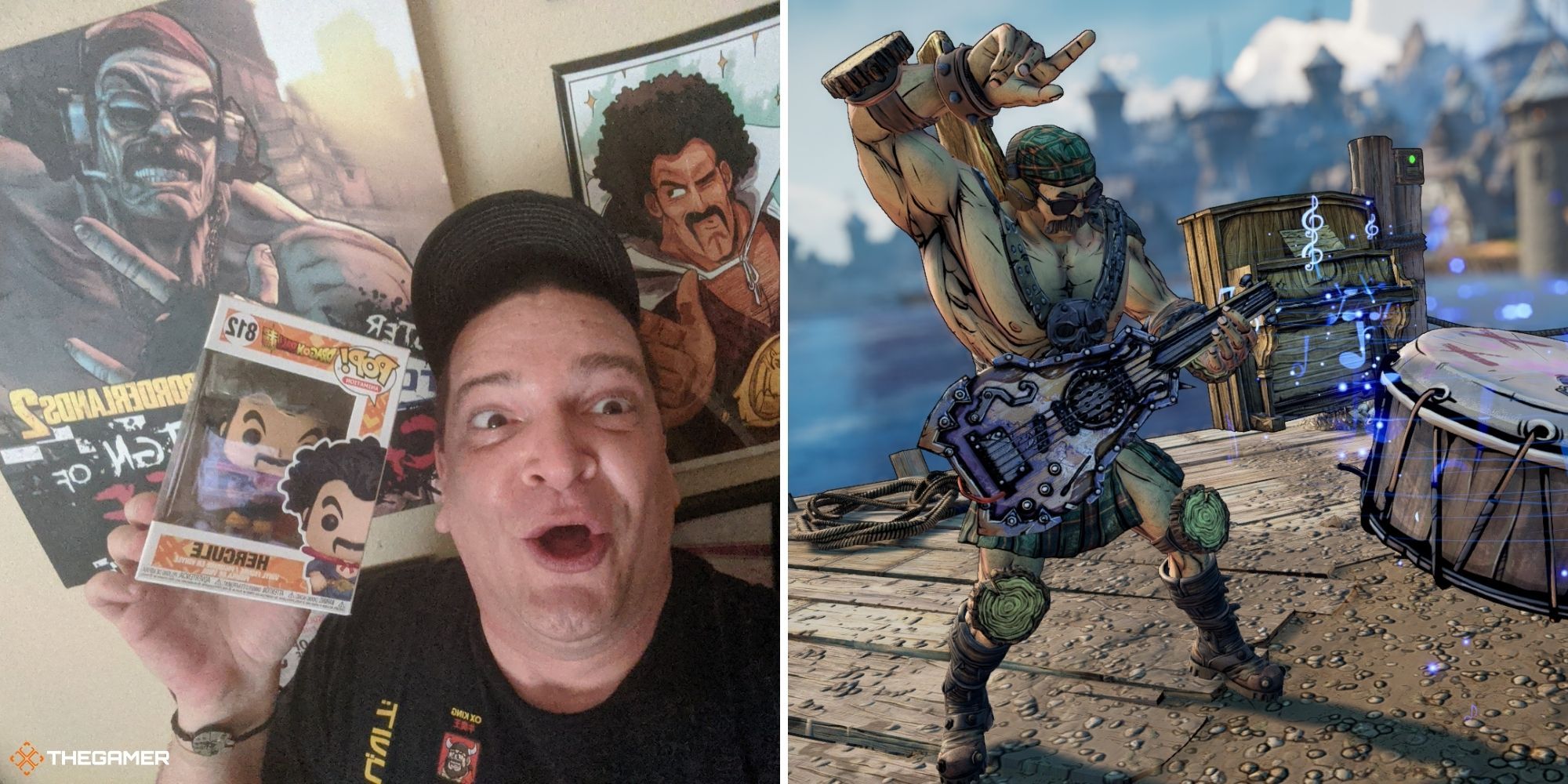 For those who might not be fans of the franchise already, you should know that Torgue, the "Bardbarian" in Tiny Tina's Wonderlands, is a character that was borrowed from the Borderlands series. He's voiced by his usual actor: Chris Rager! Torgue is a goofy guy who loves the environment and helps you out on your quest through the Wonderlands.
Like Foronda, Rager is known for voicing Dragon Ball Z characters like Mr. Satan. And, if you can believe it, he was also in the Orcs Must Die! franchise, playing Stinkeye in Orcs Must Die! Unchained. Other video games that use his voice are Battleborn, Smite, and BloodRayne.
5

Ciarán Strange as Paladin Mike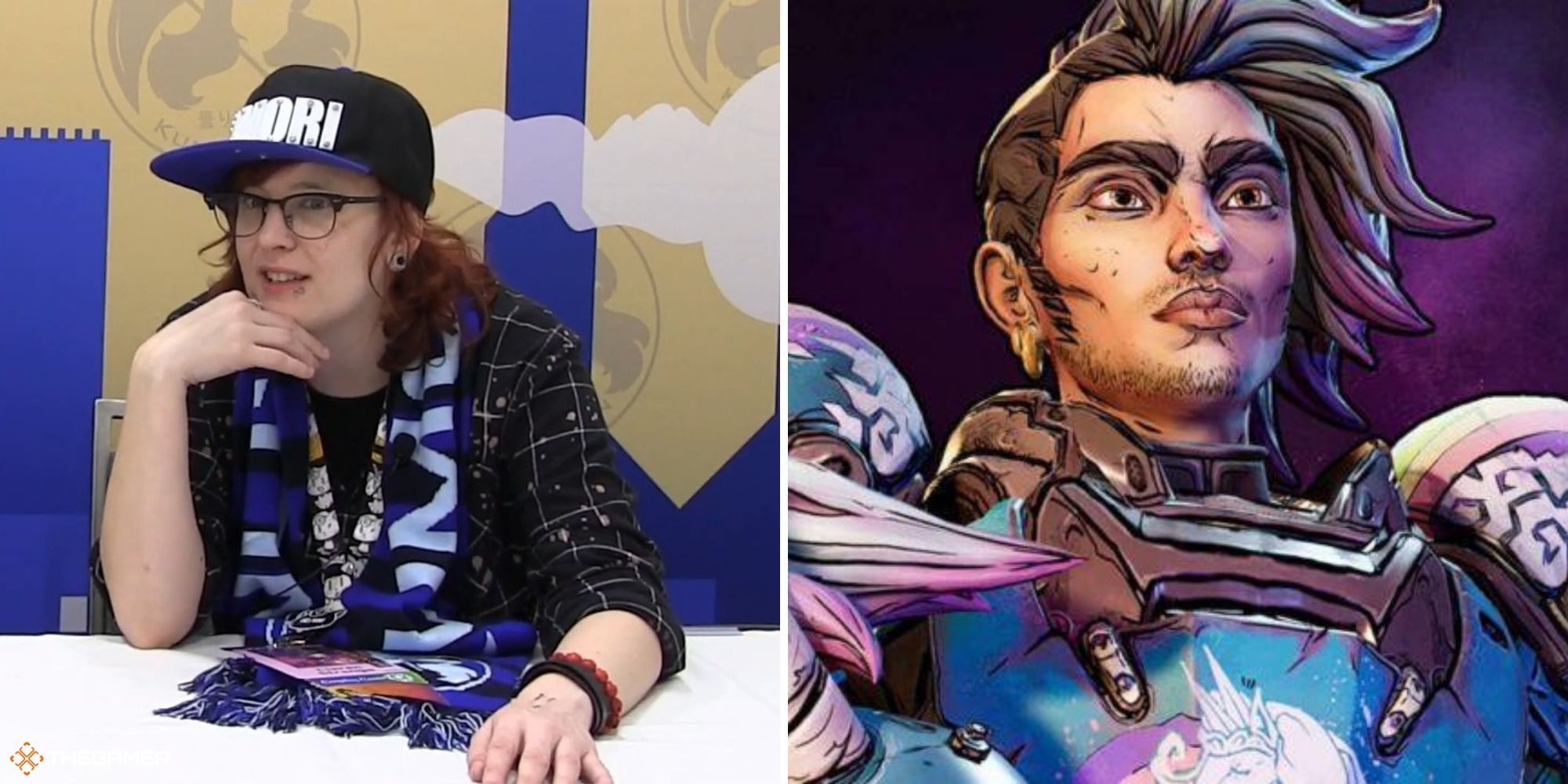 Paladin Mike, voiced by Ciarán Strange, is the loyal servant of Queen Buttstallion who helps direct you during your adventure in the Wonderlands. Mike is cheerful, friendly, honest and true – everything a good knight must be!
If you're a fan of the Borderlands games, you may remember Strange as voicing Lorelei in Borderlands 3. Strange is a young, up-and-coming voice actor, but already has pretty significant credits under their belt, like Tiny Tina's Wonderlands and Borderlands 3, along with a few other video games. They are also the voice of characters from several recognizable animes, like Luca in Astra Lost in Space and Richard III in Requiem of the Rose King.
4

Will Arnett as the Dragon Lord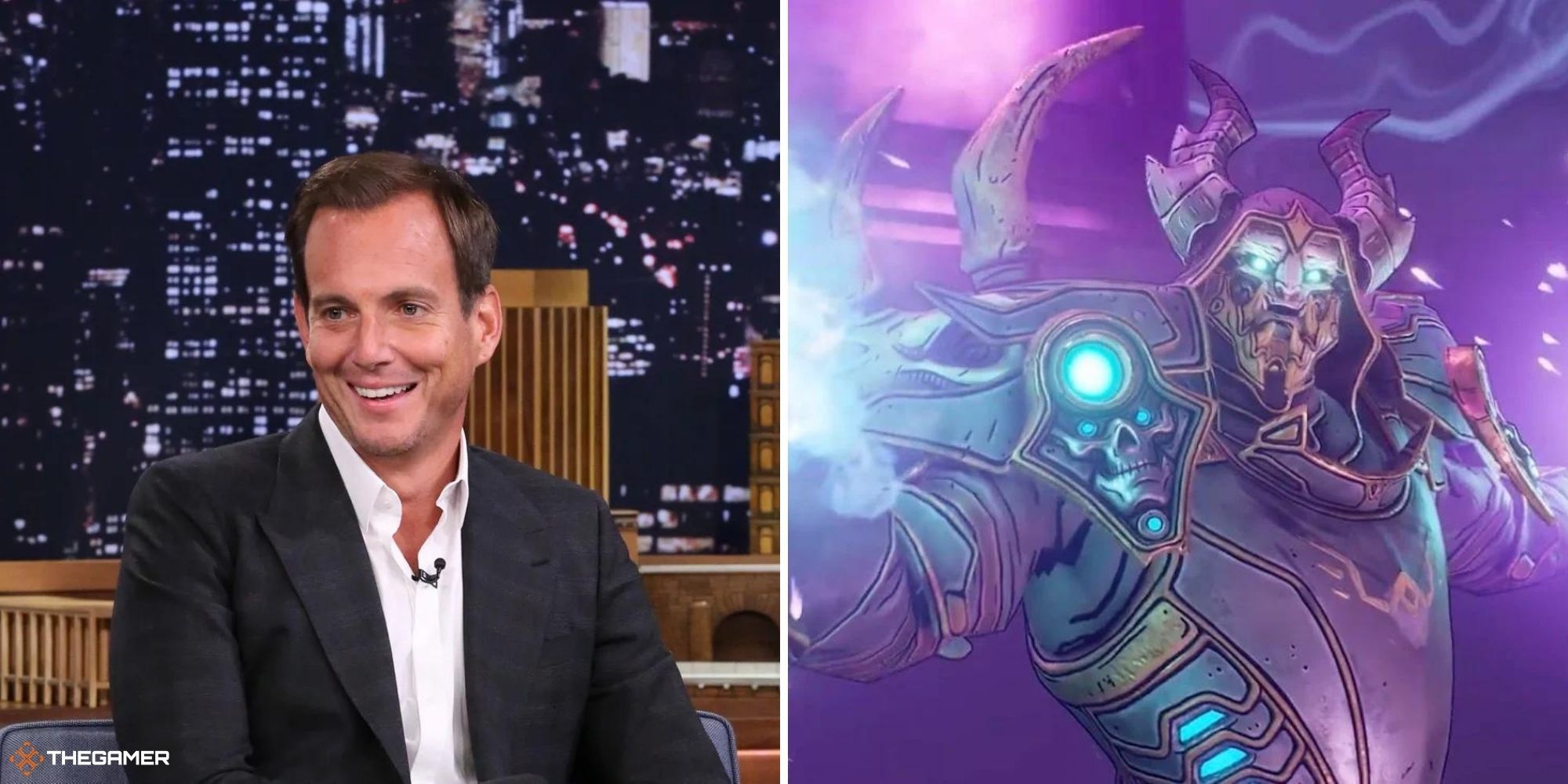 The main antagonist in Tiny Tina's Wonderlands is the Dragon Lord. He's your general angry, antagonistic villain of a fantasy campaign, except that he's also witty and more than willing to break the fourth wall (Kinda. The third wall? The third-and-a-half wall?).
Will Arnett is truly spectacular as Tiny Tina's Dragon Lord. He's been around for years, so there are any number of things you might know Arnett from. He was Gob Bluth in Arrested Development and BoJack Horseman in BoJack Horseman. He played Batman in The Lego Movie and was so good that they made The Lego Batman Movie. Whether you know him already or not, you're sure to love him in this.
3

Andy Samberg as Captain Valentine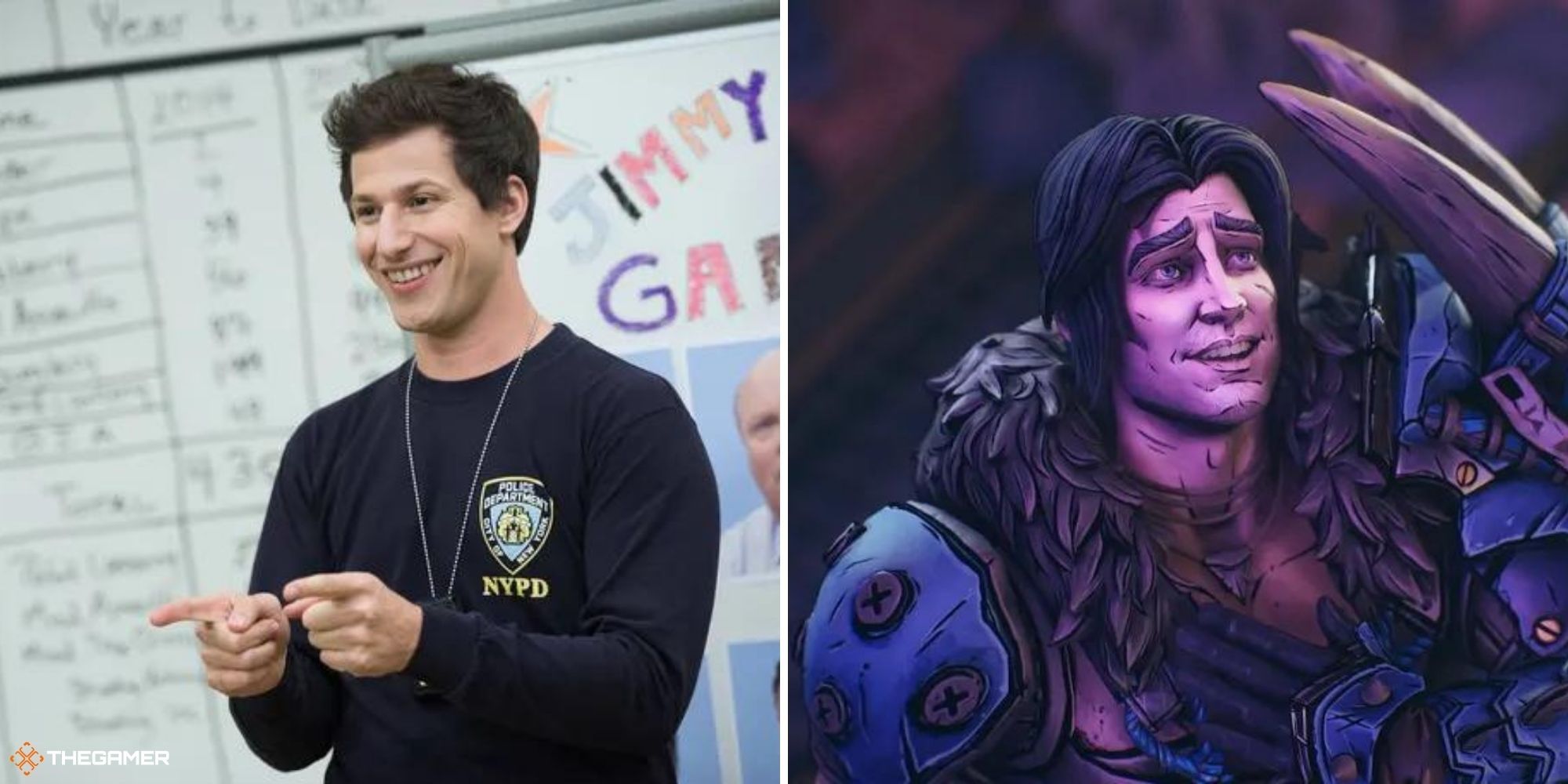 Andy Samberg, a popular comedian, actor, musician, and writer, plays the flamboyant and cheerful Captain Valentine! Valentine is a fan of RPG tropes full of adventure, romance, intrigue, and heroism. He's often encouraging you to follow the main quest, instead of getting sidetracked, or telling you to seduce something to get your way.
Samberg is beloved in numerous roles, though Tiny Tina's Wonderlands is his first appearance in a video game. If you're familiar with him, it's probably from television shows like Saturday Night Live or Brooklyn Nine-Nine. Of course, you could also be a fan of his music/comedy trio, known as The Lonely Island.
2

Wanda Sykes as Frette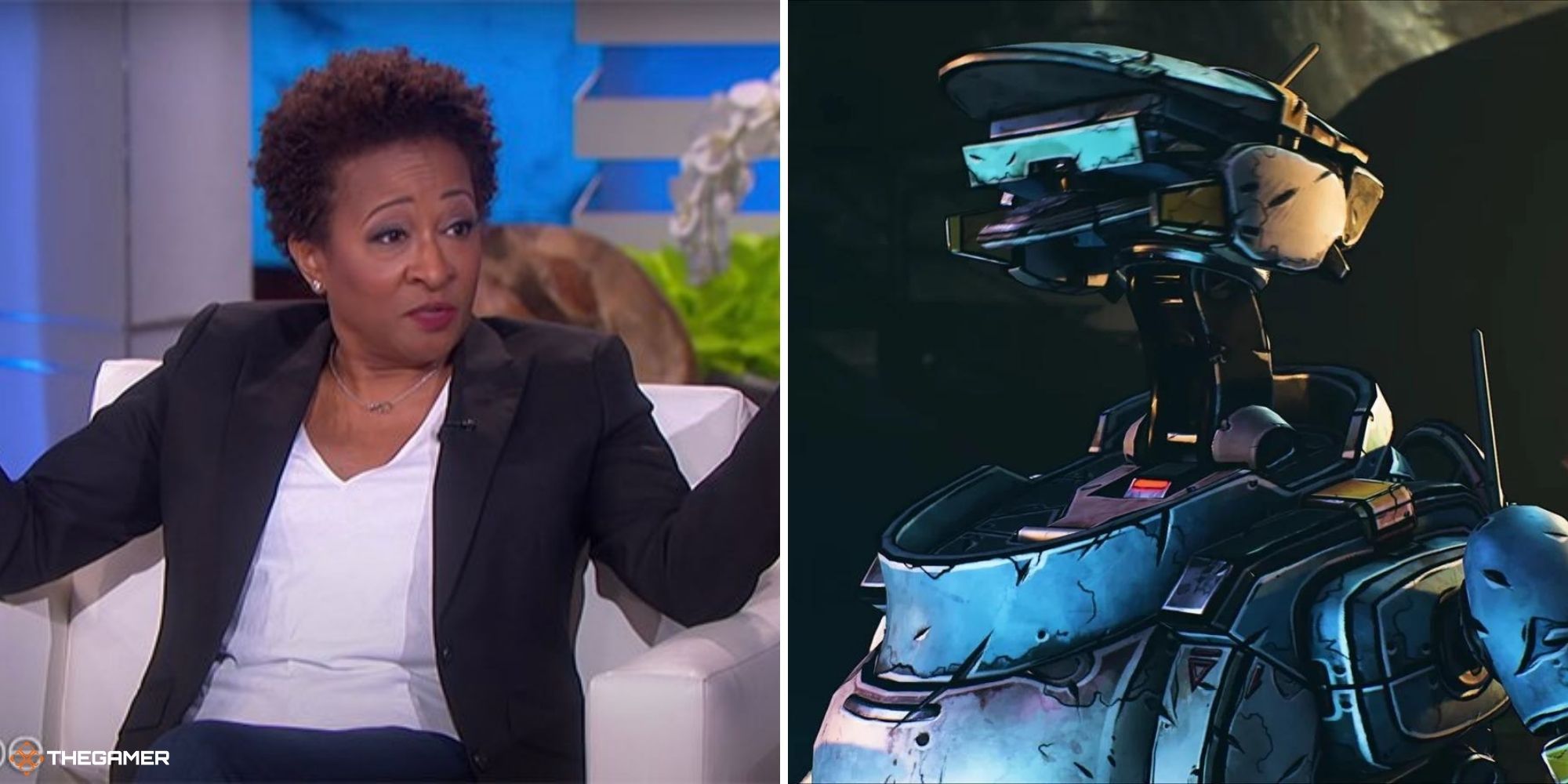 Wanda Sykes is a comedian who has held us enraptured for years now. In Tiny Tina's Wonderlands, she plays an enthusiastic robot named Frette. Frette is a bit of a rules policer (if you don't play Dungeons and Dragons, that means she follows the game's rules perfectly and doesn't like to deviate from them for. any. reason.), but she also loves to beat up everyone in sight and take their loot!
Sykes' long career as a comedian has taken her into innumerable projects that you might remember her from. Her first award, and Emmy, was for her work as a writer for The Chris Rock Show. Since then she's appeared on television (like The Upshaws, The Other Two, Curb Your Enthusiasm) and in film (like Over the Hedge, Ice Age, UglyDolls, Evan Almighty). Plus, she's often a guest star on shows like Futurama, Bob's Burgers, and The Simpsons.
1

Ashly Burch as Tiny Tina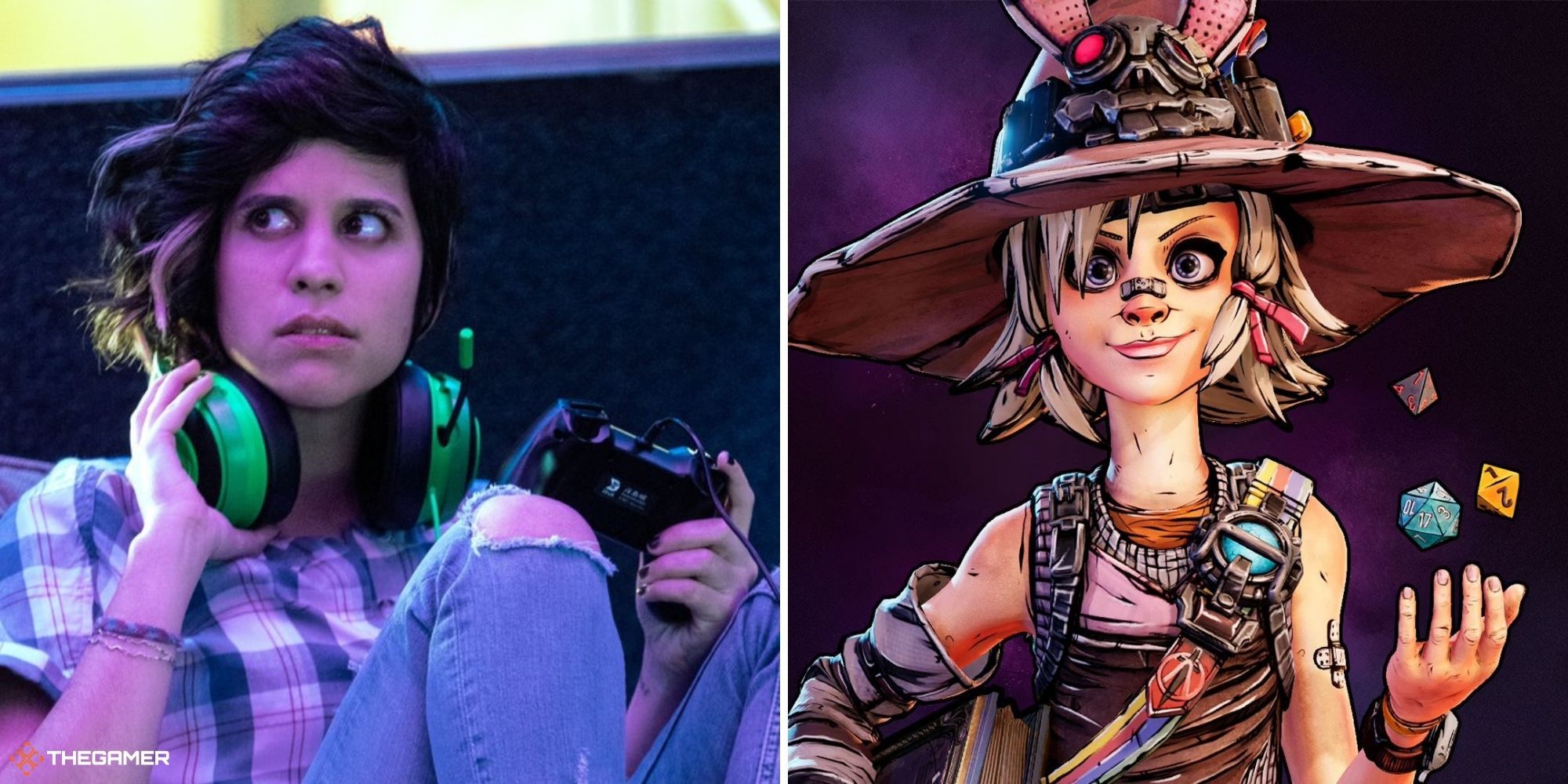 Finally, Ashly Burch reprised her role as Tiny Tina! Burch has played this character in three Borderlands game and she's a fan-favourite, so it was lovely to see her get her own game. Tina was aged up for the third Borderlands game, but she's the same age as when we first encountered her (around thirteen) in Tiny Tina's Wonderlands.
You might know Burch from a number of other memorable roles beyond the Borderlands franchise. As far as video games go, she's best known for playing Aloy in Horizon Zero Dawn (and its sequel) and Chloe Price in Life Is Strange. She's also been the voice actress for a number of popular anime characters, like Sasha Braus in Attack on Titan. Then, of course, people who have been following her for a while will remember her web series, 'Hey Ash, Whatcha Playin'?' that she created with her brother.
Source: Read Full Article