Strap yourselves in, because Star Wars Episode 1: Racer is coming to the Nintendo Switch.
We just had a Nintendo Mini Direct, and while there's definitely lots we could talk about like the new Xenoblade Chronicles trailer, the free Animal Crossing: New Horizons updates for Easter and Earth Day, or the 2K Games franchises that are coming to the Switch (including the Bioshock, Borderlands, and XCOM 2), the thing we're going to talk about is far more important than any of that.
Star Wars Episode 1: Racer is coming to the Switch.
The Mini Direct gave us basically nothing except that it would be based on the original cult-classic for the N64. We have no release date, no info on updates to graphics or sounds, and we have no idea who's doing it.
Thankfully, StarWars.com seems to have much more information on this momentous news. The game will be coming courtesy of Aspyr, a developer that specializes in ports, and based on the teaser images we can likely assume that this will be based on the PC version of Episode 1: Racer. Expect crisper graphics and better resolution than the N64 version, although likely not by much.
Other features include 25 playable racers including Anakin Skywalker, Sebulba, and Ratts Tyerell; 8 unique worlds including Tatooine, Baroonda, and Malastare; upgradable pods that are tooled by adorable pit droids; and split-screen and LAN multiplayer.
Also, Star Wars Episode 1: Racer is not just going to the Switch. It'll also be available for download on the PlayStation 4, just to really drive home how bad the N64's graphics look compared to today's modern consoles.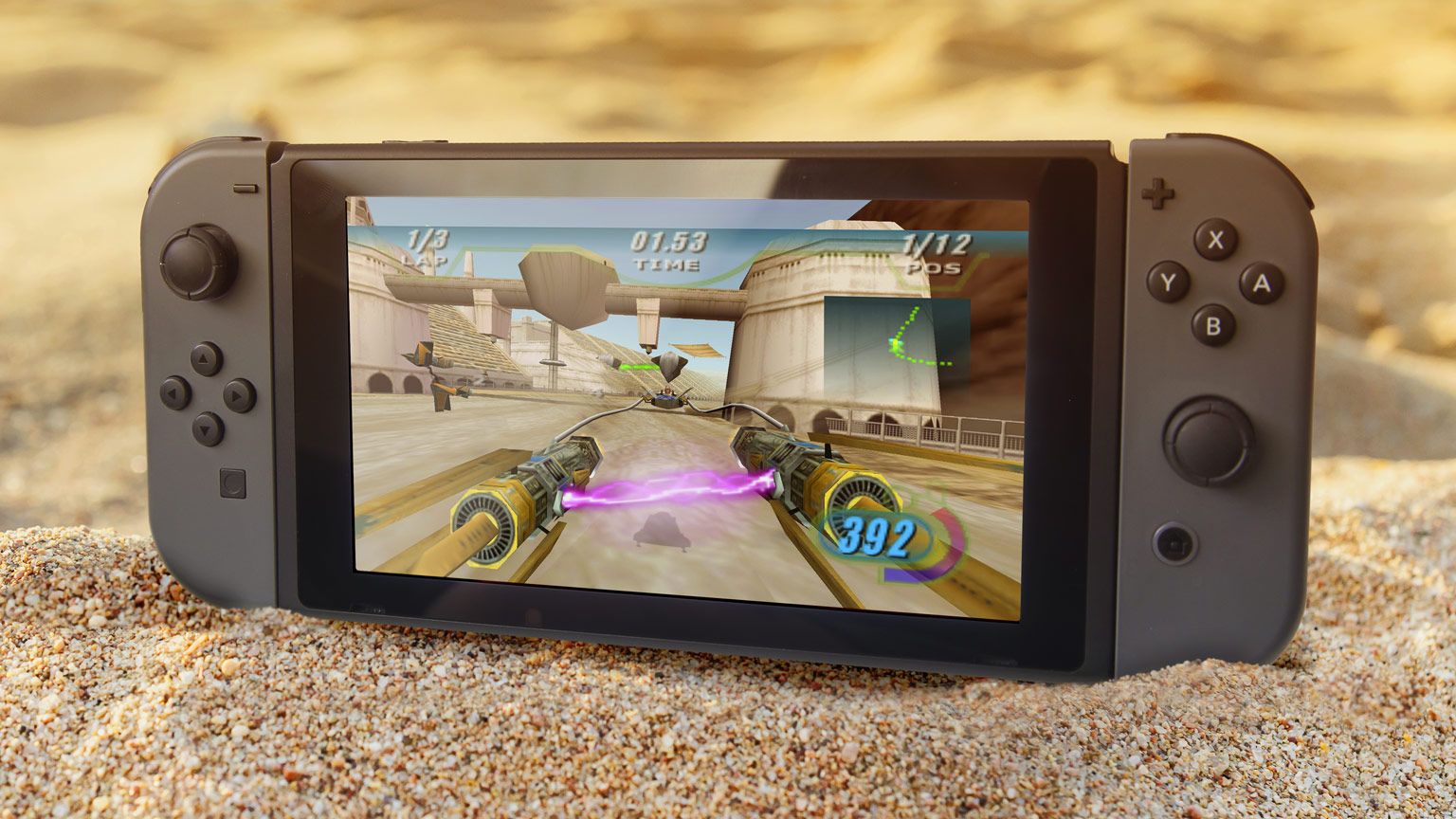 What's really a shame is that we're not getting a port of the Episode 1: Racer remake that this guy made in Unreal 4. No updates since last year from this guy, but you can still download the demo in the video description.
We still don't have a date for when Episode 1: Racer will arrive on either the Switch or PS4, but it'll likely be out sometime later this year.
Source: Read Full Article