Call of Duty: Modern Warfare 2 Remastered has been rumored for quite some time, and now it looks to be a reality. Leaked footage shows that the game's controversial mission titled "No Russian" will be included at launch.
Violence in video games has been a hot debate topic for politicians and pundits alike over the last decade. Popular games like Call of Duty and Grand Theft Auto have been unable to escape the controversy spotlight, and have even been blamed as the cause for some horrible real world violent events, despite all evidence saying otherwise.
Call of Duty: Modern Warfare 2's controversial mission, "No Russian," has been argued about relentlessly since its release in 2009. The mission has the player controlling Joseph Allen, an undercover CIA agent, participating in a mass shooting at an airport in Moscow. He is doing this to gain the trust of the Russian terrorist group that he is trying to infiltrate. It is called "No Russian" because the group's fictional leader, Vladimir Makarov, tells his co-conspirators "remember, no Russian" to ensure that nobody speaks Russian during the shooting, which could give away their ethnic origins. The group, including the player, then proceeds to exit the elevator and walk through the airport, targeting civilians with a Light Machine Gun.
It is quite obvious as to why the mission has been so controversial, but Infinity Ward has shown that they are not going to succumb to the demands of many who call for the mission to be removed. By including "No Russian" in this remastered version of the game, they have decided to double down on it.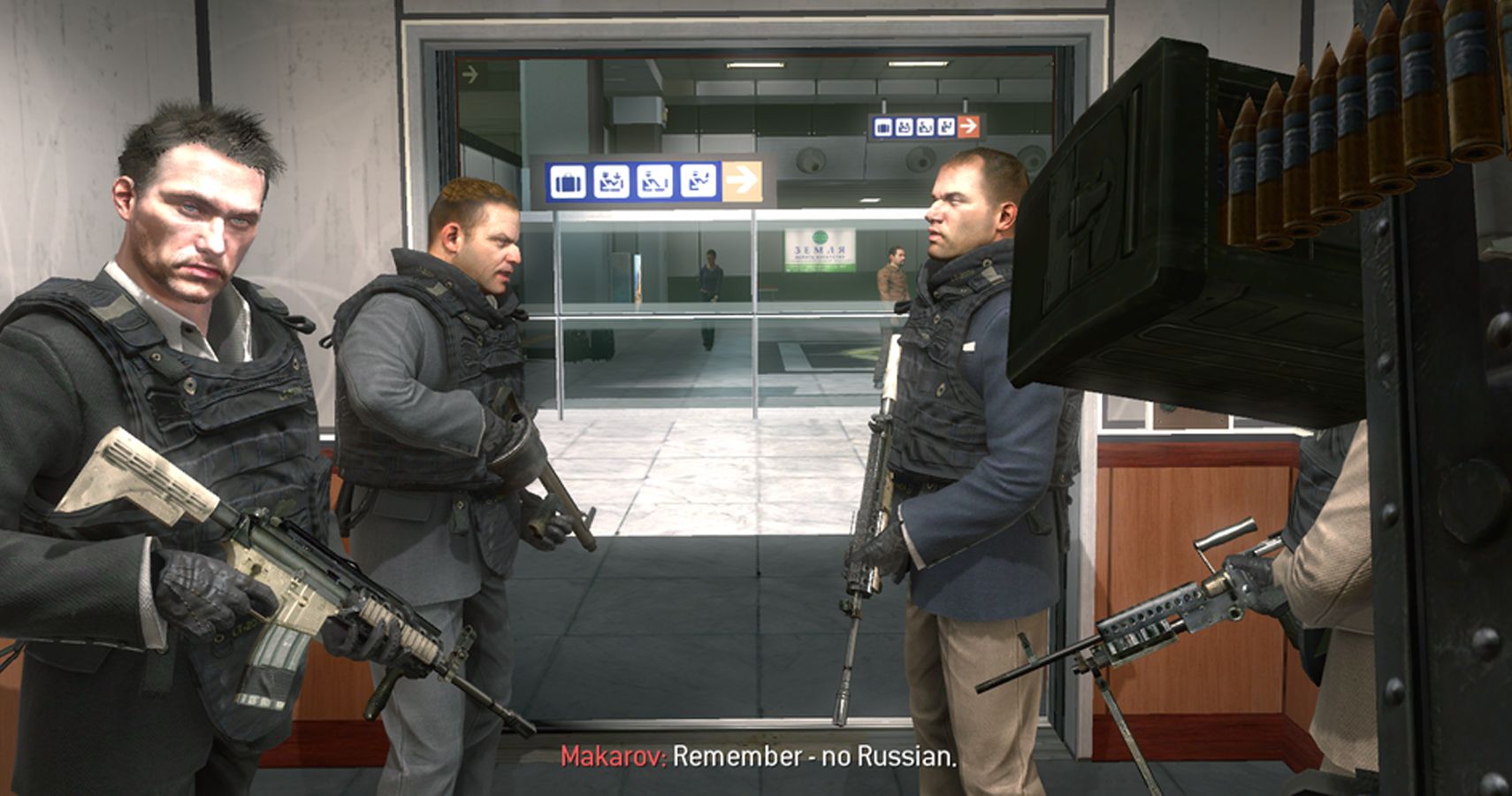 Modern Warfare 2 was one of the most successful video games of its time. Considering that "No Russian" was part of the original game, it does not seem surprising for Infinity Ward to include it in the remastered version. The mission is certainly gory, and for some, hard to participate in, but that does not necessarily mean it should be removed.
As the game is not officially released until March 31st, it is almost certain that there will be more coverage in the coming days, and fans will hear from both sides about whether or not it should have been removed. The debate rages on, even 11 years later, and does not show any signs of fading away.
Source: Read Full Article