Journey to the Savage Planet released on console and PC almost exactly one year ago. Next week, a brand new version of the game will launch exclusively on Stadia. Journey to the Savage Planet: Employee of the Month Edition will include both the original game and the expansion Hot Garbage DLC, which released as a post-game campaign last April. The Stadia version of the game will also include new commercials for fake products and brand new messages from Kindred Aerospace CEO Martin Tweed.
Ahead of the Stadia launch. TheGamer spoke with Reid Schneider, Typhoon Studios co-founder and senior executive producer at Stadia Games. We asked Schneider if players can expect to Journey to the Savage Planet 2 someday, and while he wasn't able to answer that question exactly, he did offer some hope for fans that would like to play a sequel:
"Obviously we can't say much about anything like that, but I can say that the team is really passionate about the universe we've created, and we would really like to do more with it. We do drop some subtle (or not so subtle) hints in the Employee of the Month Edition coming to Stadia, so hopefully, people will check that out and let us know what they think."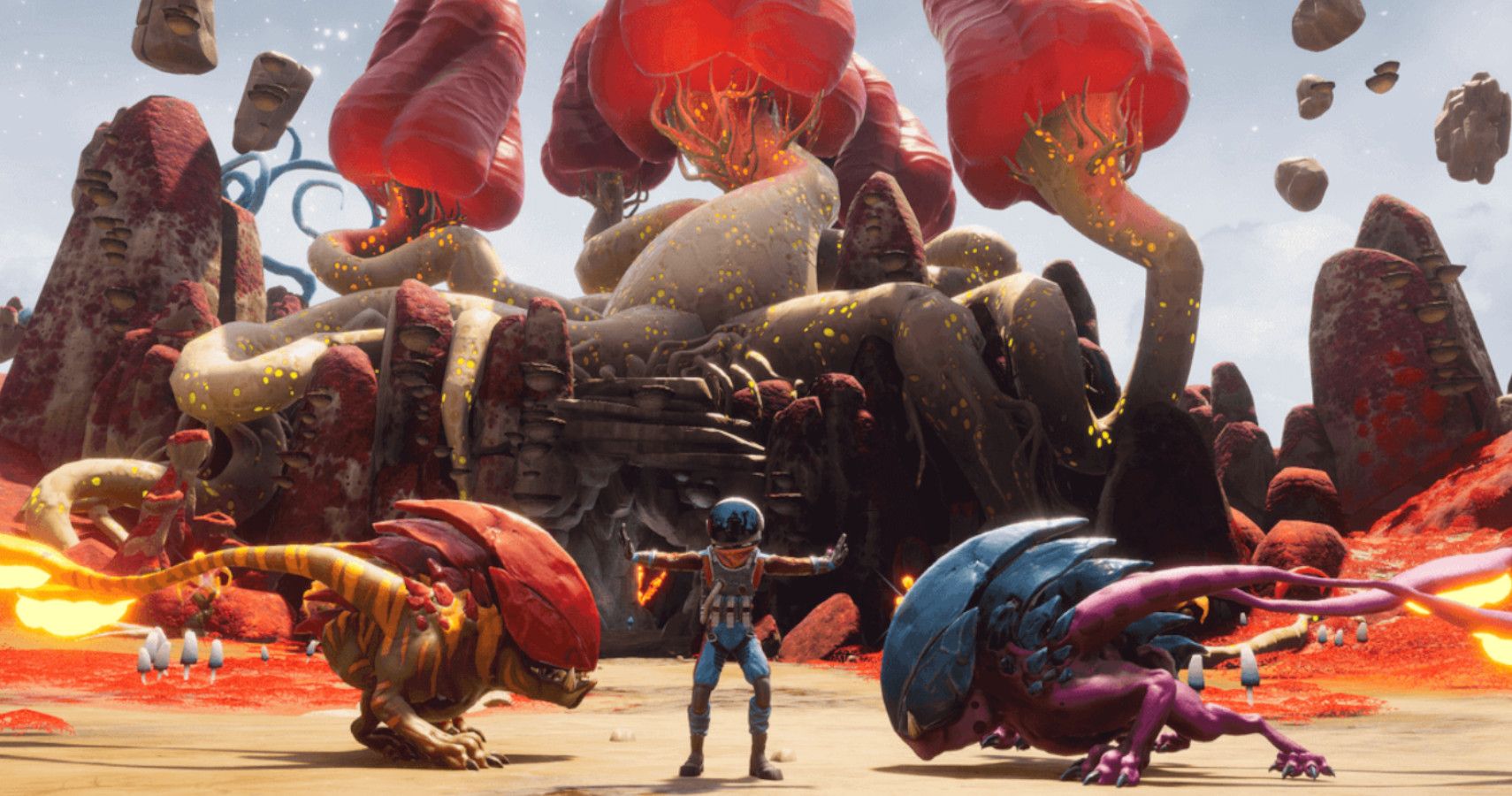 Journey to the Savage Planet was created by Typhoon Studios, a brand new game studio co-founded by Reid Schneider. In December 2019, just a month before the launch of Journey to the Savage Planet, Typhoon Studios was acquired by Google and integrated into the first Stadia Games and Entertainment studio. Schneider couldn't say specifically what the team is working on now, but he did indicate that the team is continuing to approach game development the same way they did Savage Planet:
"The team really likes building content that is 'systemic, has strong flavors and charm.' Ultimately we want to continue focusing our work in that direction. Inherently what that means is that some people will love what we do, and some people won't like it. For us that's ok. We often say the opposite of love is not hate, but rather indifference. If we show gamers something and they are indifferent to it, it means we failed as a team. We always want to come out swinging which means we hopefully win, but we might also get knocked down occasionally."
Journey to the Savage planet originally launched on PS4, Xbox One, and the Epic Game Store last January. In April, the game became available on Xbox Game Pass. It then launched on the Nintendo Switch last May. This week, Savage Planet will be launching on Steam for the first time, just before the Stadia version arrives on February 1.
With the game being accessible on so many platforms, it's easy to imagine that it attracted a fairly large player base. According to Schneider, sales were strong: "The game sold really well, and we know our partners at 505 have been happy with the results. From our conversations with them, it exceeded their expectations in some cases."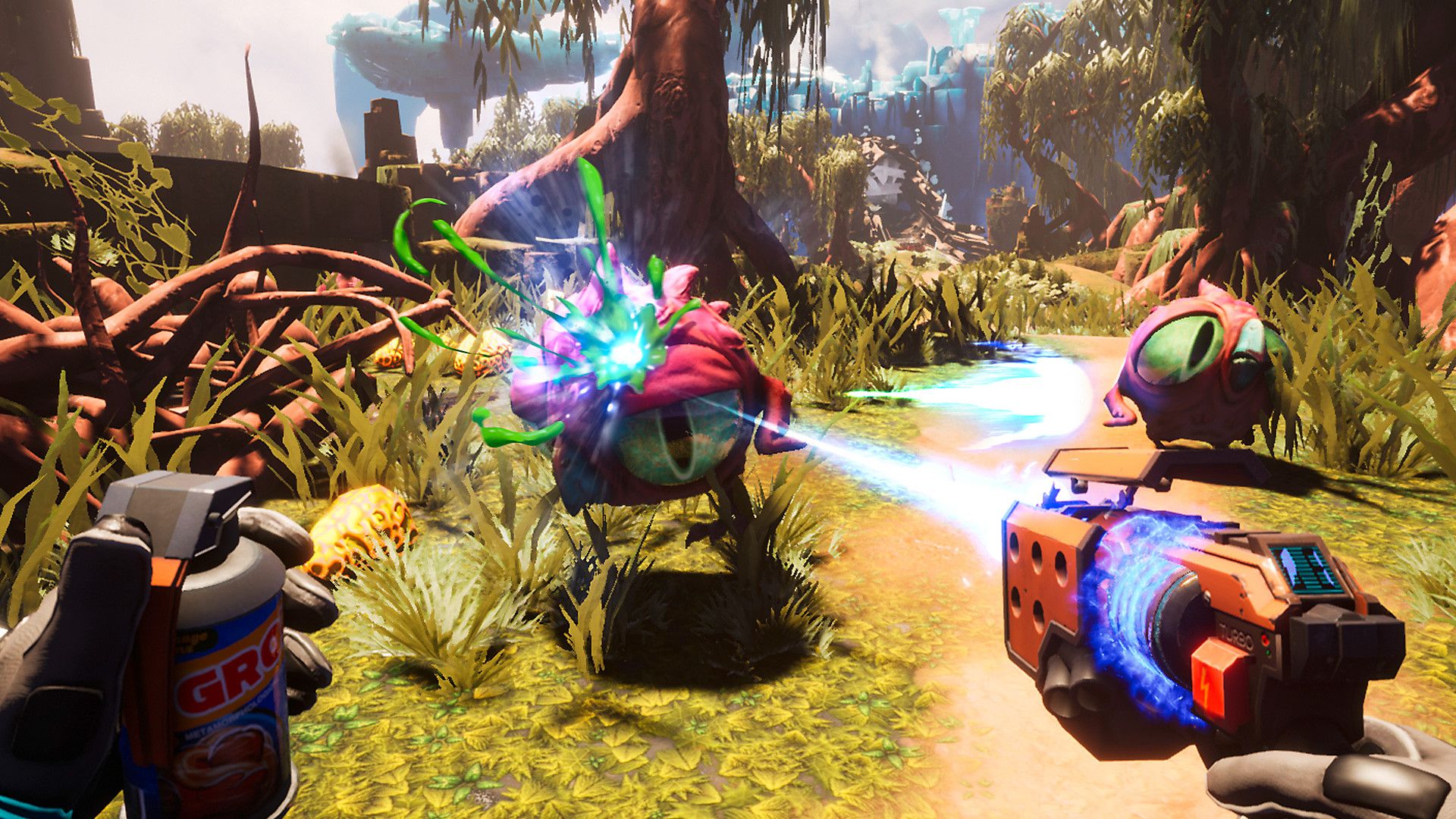 Though 505 published Journey to the Savage Planet, the acquisition of Typhoon Studios by Google would suggest that future titles will be published exclusively for Stadia. While the future of Savage Planet is unclear, there's no doubt that the developers have crafted a fascinating sci-fi world just begging to be explored.
Journey to the Savage Planet: Employee of the Month edition launches exclusively for Stadia on February 1. Stadia Pro subscribers can play the game for free. Click here to read our full interview with Reid Schneider.
Next: Stadia Executive Producer Believes Small Teams Can Make More Unique, Focused Games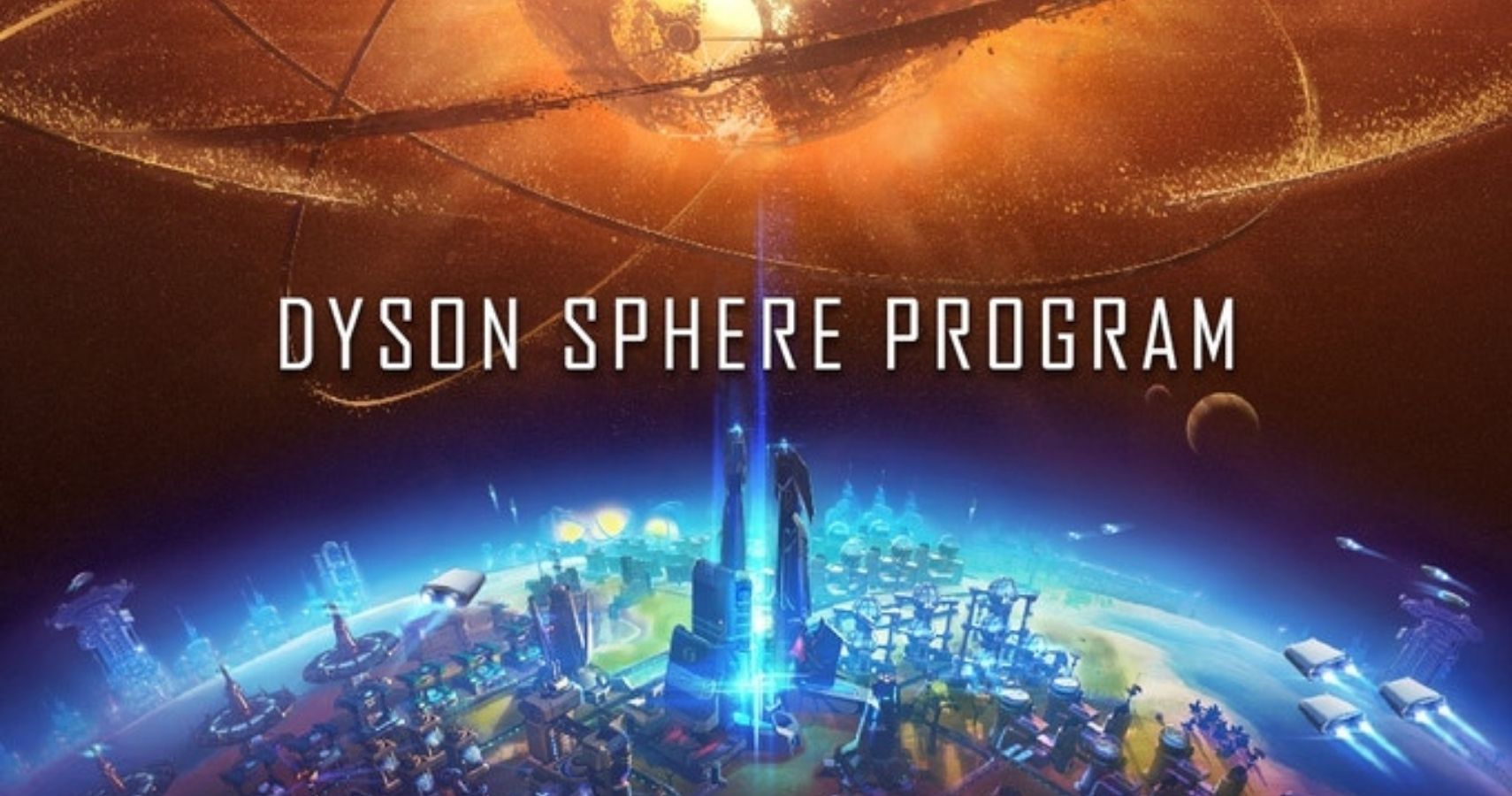 Game News
Stadia
Journey To The Savage Planet
Eric Switzer is the Livestream News Editor for TheGamer as well as the lead for VR and Tech. He has written about comics and film for Bloody Disgusting and VFXwire. He is a graduate of University of Missouri – Columbia and Vancouver Film School. Eric loves board games, fan conventions, new technology, and his sweet sweet kitties Bruce and Babs. Favorite games include Destiny 2, Kingdom Hearts, Super Metroid, and Prey…but mostly Prey. His favorite Pokémon is Umbreon.
Source: Read Full Article