Quick Links
What Is A Crackshot Quadcrasher
Where To Find A Crackshot Quadcrasher
How To Complete The Challenge
Fortnite's Winterfest challenge for December 29 asks players to "Travel 1000 meters on a Crackshot Quadcrasher". Here's what they are and the best places to find them on the map to finish a relatively easy daily challenge.
Before we jump into what the Crackshot Quadcrasher is and where to find it, here's a quick refresher on what Winterfest challenges are. From December 16 to January 6, players are able to complete daily Winterfest challenges that provide 18,000 XP as well as add up towards a total number to unlock exclusive cosmetics. After completing seven challenges, you'll unlock the Snowmando Board Glide and you'll get the Frosty Back Bling after ten challenges. We've got a full list of every challenge here, and it's important to note that you can do the challenges after the day they debut.
To complete today's challenge, players are tasked with driving 1,000 meters on a Crackshot Quadcrasher. The first part of the challenge is realising which of Fortnite's many vehicles that is, although the hint is in the name and Winterfest focus.
What Is A Crackshot Quadcrasher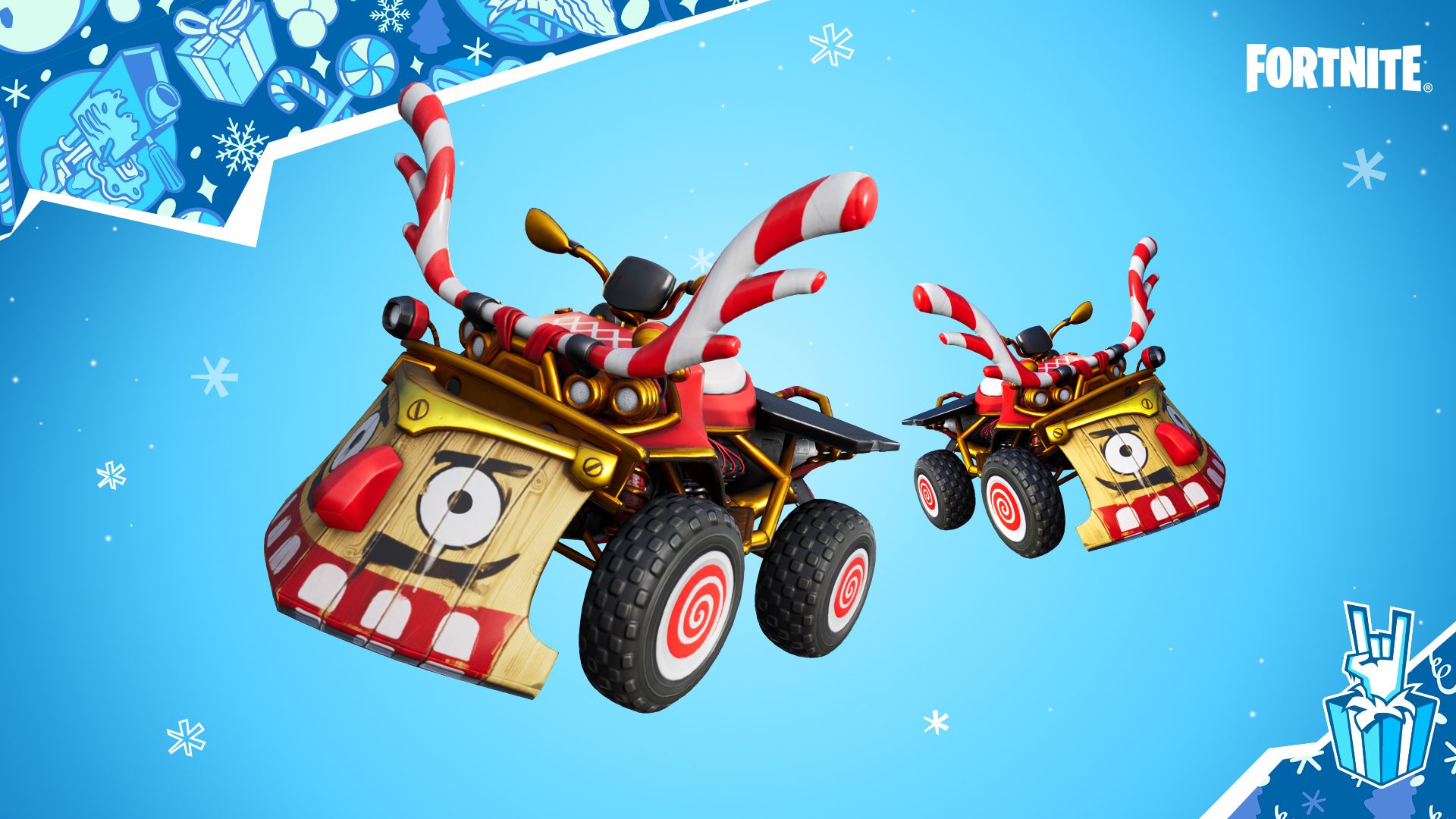 A Crackshot Quadcrasher is a winter-themed ATV that can be found across Fortnite's map in Season 3. It's a vehicle that specialises in offroad movement and can be found in several locations throughout the map. You'll instantly be able to tell you've found it as it's decorated in a distinctly Christmas style.
The Crackshot Quadcrasher has candy cane antlers, a nutcracker face, and peppermint wheels. You really won't be able to miss it when you run into one.
Where To Find A Crackshot Quadcrasher
The Crackshot Quadcrasher spawns in several locations across Fortnite's map. They can most commonly be found next to gas stations, but there are a few other locations that they can spawn into as well. If you're worried about running into other players on the map, try going for some of the less obvious locations. Look at where we've placed the blue objective marker to see where the Crackshot Quadcrasher will spawn.
Logjam Lumberyard Gas Station
Here's one of the locations where most players will go to get the Crackshot Quadcrasher. To the west of Logjam Lumberyard is a gas station, and Crackshot Quadcrashers will be available on the left side of the station.
Shack South of Logjam Lumberyard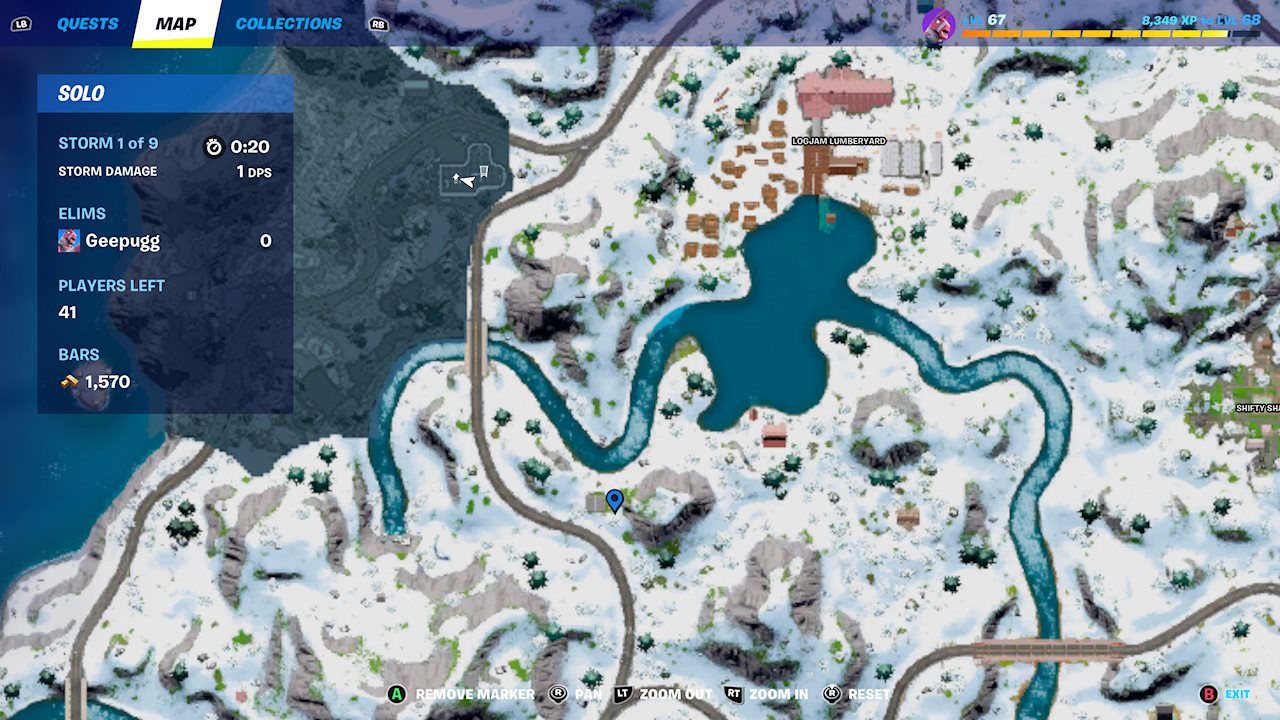 Speaking of Logjam Lumberyard, if you're near that area but don't want to fight every other Fortnite player trying to complete this challenge, there's a small shack south of Logjam Lumberyard that will have two Crackshot Quadcrashers next to it. This is a good choice if you see lots of players trying to go for the nearby gas station.
Shack Near Logjam Lumberyard's Lake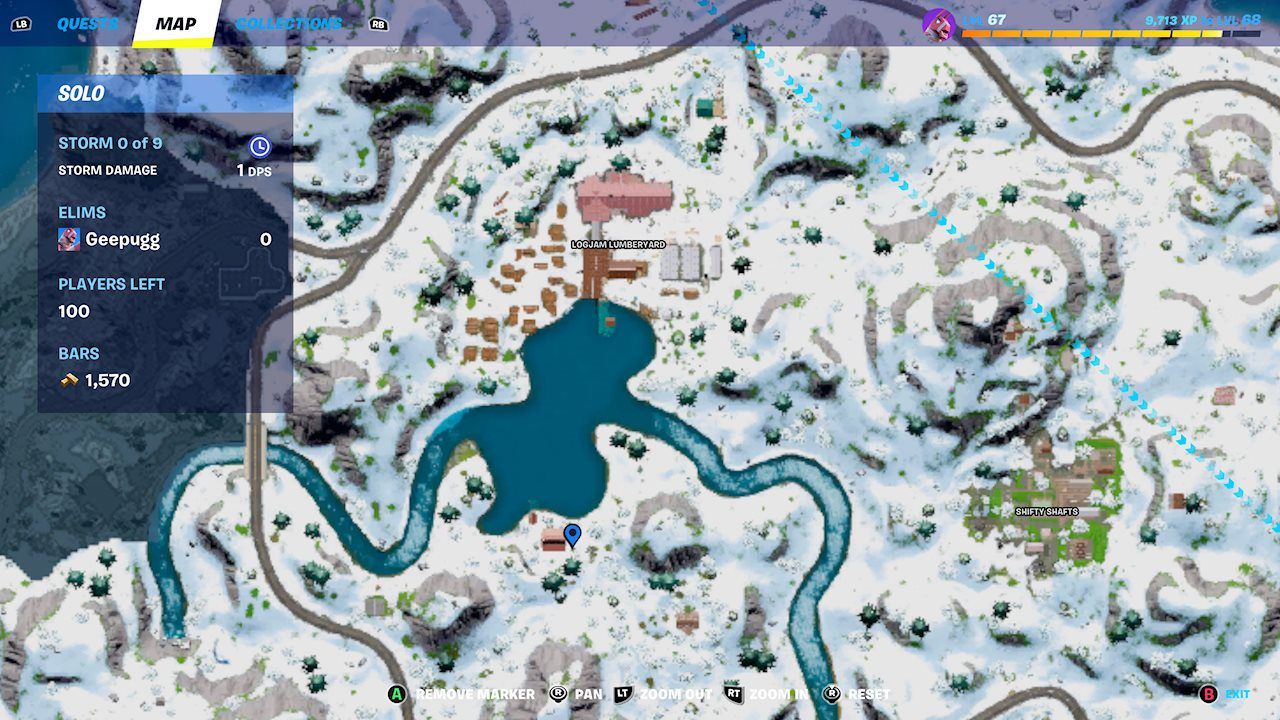 Sensing a pattern here? That's right, Logjam Lumberyard has quite a few Crackshot Quadcrasher spawning locations. This is another good one if you don't want to run into too many enemies. South of Logjam Lumberyard's lake is a small shack that will have two of the vehicles next to it.
Greasy Grove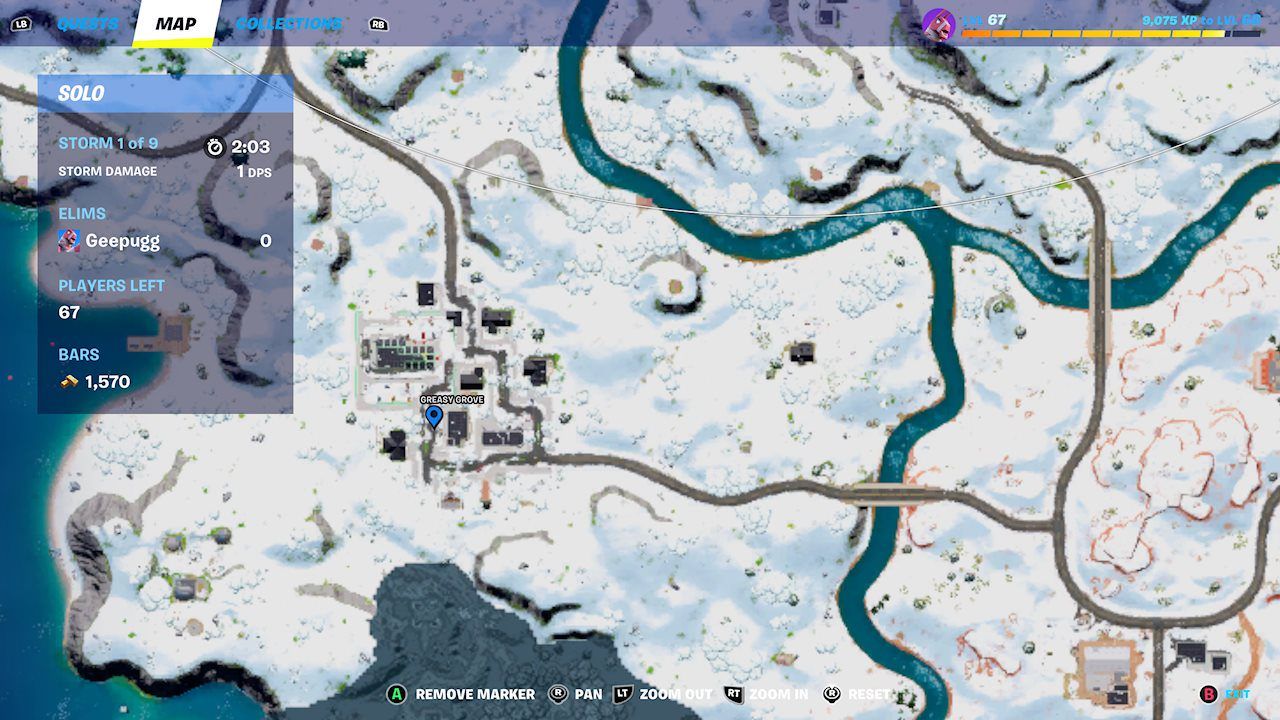 Crackshot Quadcrashers will spawn outside the canoe shop in Greasy Grove, right next to the entrance and next to the caravan.
Gas Station Southwest Of Shifty Shafts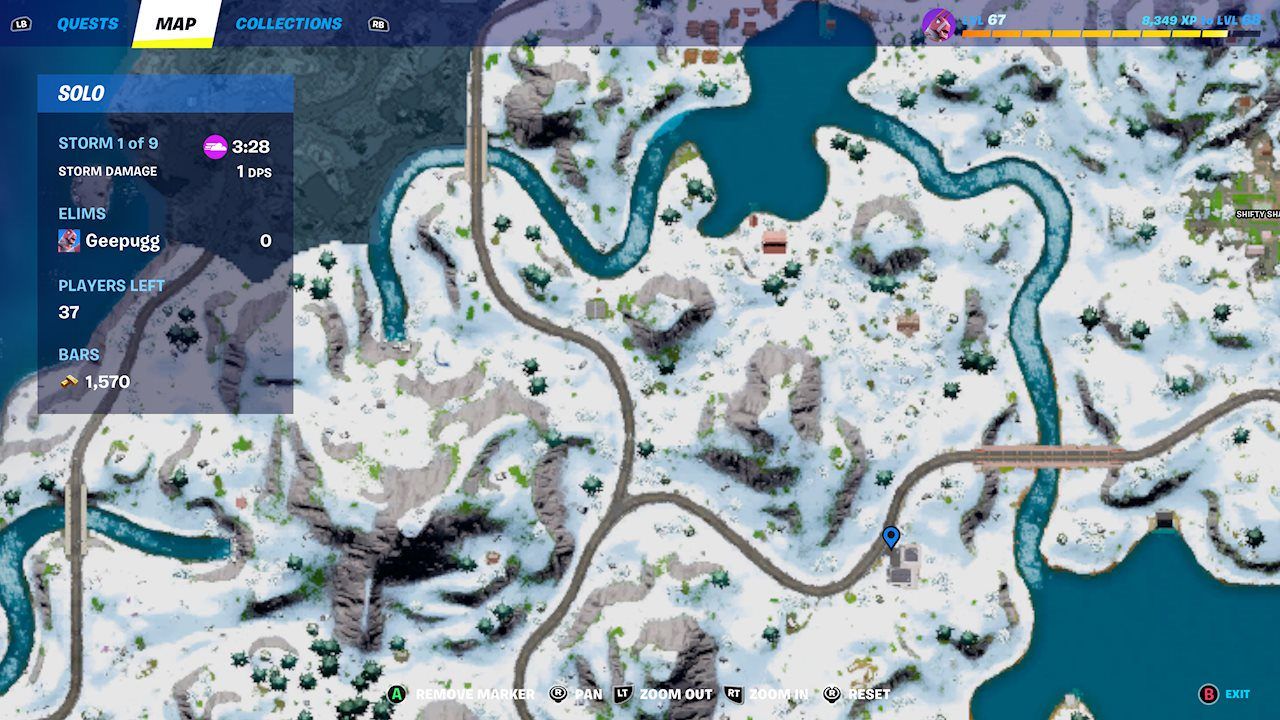 Finally out of the Logjam Lumberyard mines and over to Shifty Shafts. Southwest of Shifty Shafts is another gas station and, as you might expect, there are a few Crackshot Quadcrashers that'll spawn next to it.
Rocky Reels Gas Station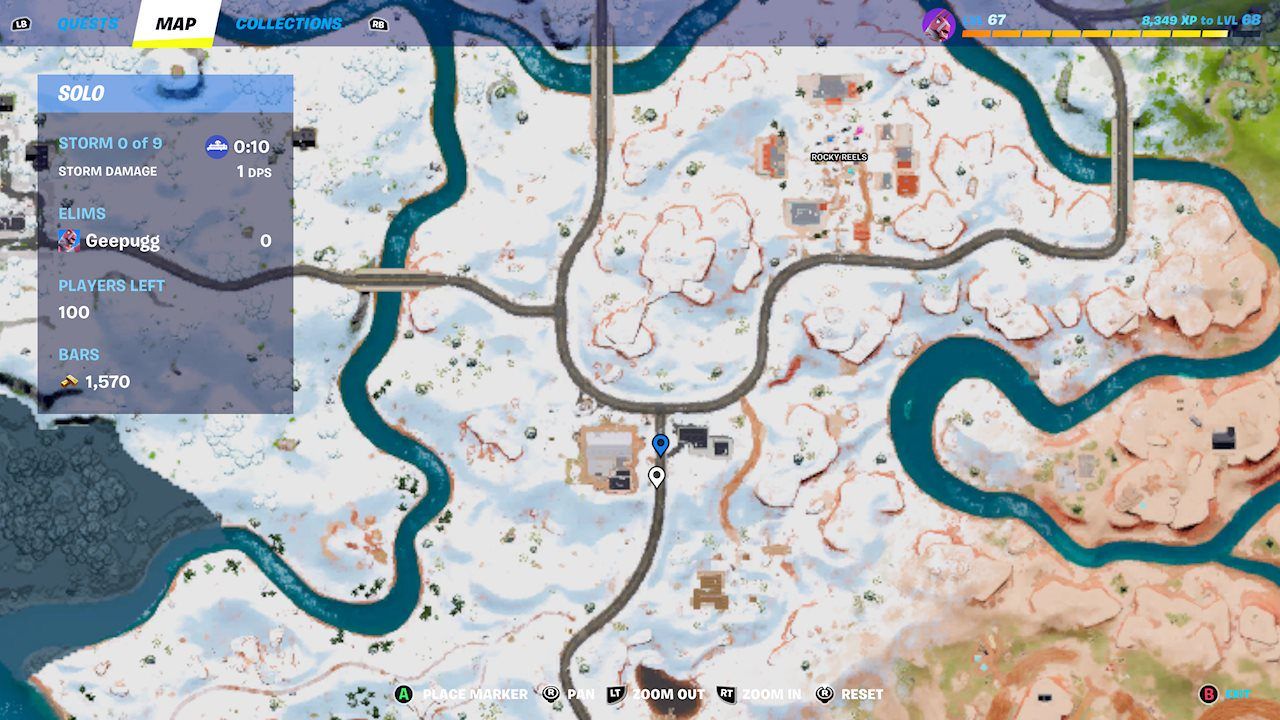 A bit further down the map than the other choices, there's a gas station southwest of Rocky Reels that'll have some Crackshot Quadcrashers ready for the taking.
How To Complete The Challenge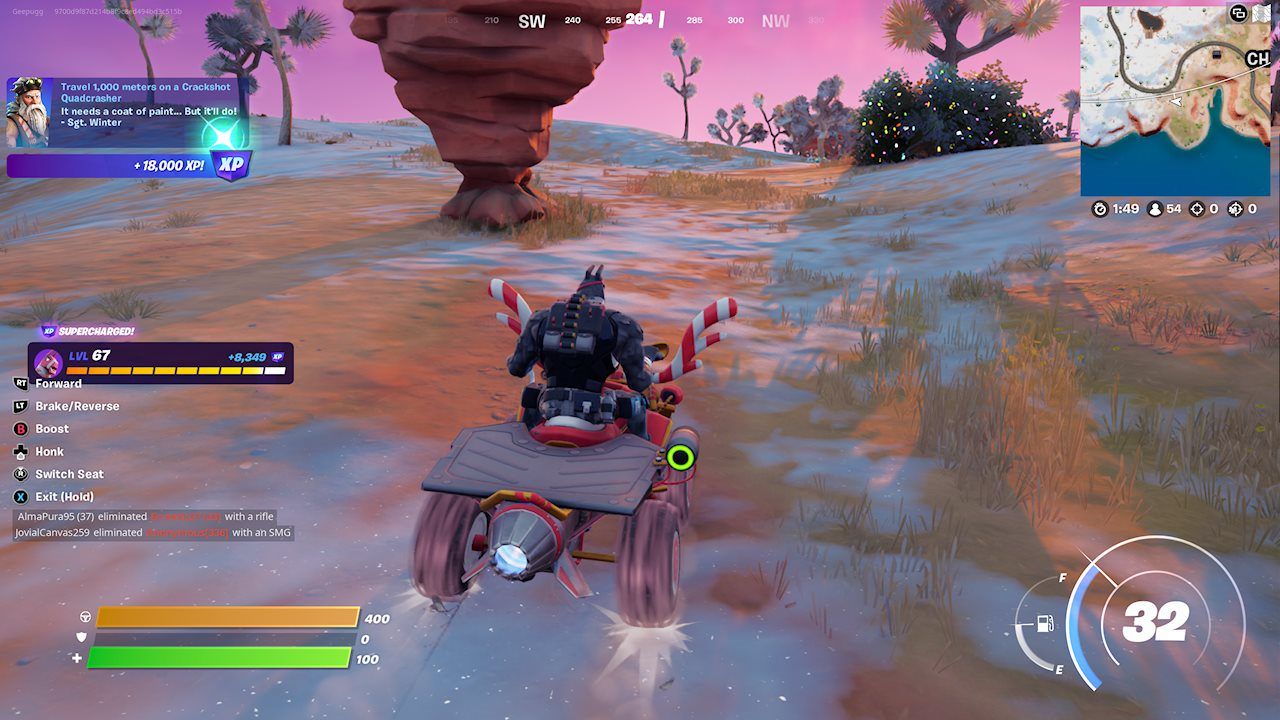 Although it may seem simple enough to jump on the vehicle and drive 1,000 meters, there are a few things to remember before completing this challenge. For starters, you're going to have several other players trying to complete the challenge at the same time as you, which means that it's very likely that you'll find the Crackshot Quadcrasher spawn locations filled with other players.
Don't worry too much about this, as most players will take to fighting each other before jumping on the Quadcrasher. You'll want to jump on one and make a beeline in any direction to try and hit the 1,000 meters distance. To help out with this, it's key to note that the Quadcrasher is faster offroad than it is on land, working in an opposite manner to most other vehicles in the game. If you want to try and hit the required 1,000 meters distance as quickly as possible, try and drive off-road as much as possible.
Once you've completed the challenge, you'll be rewarded with 18,000 experience points and be one more challenge closer to unlocking the back bling and glider.
Source: Read Full Article