Video wargames developer and publisher Matrix Games recently live-streamed its Home of Wargamers Matrix Games Showcase, an almost 3-hour recon into the future wargames Matrix currently has planned to release in 2021. Four wargames were showcased, along with interviews and commentary from the wargames' renowned designers.
The HoW Matrix Games Showcase hosting duties were captained by Marketing Director Marco A. Minoli and Operations Director Erik Rutins. Due to smartly following ongoing COVID-19 pandemic safety measures, the hosts streamed live from their respective homes, and the four showcases were pre-recorded and inserted in between host discussions. The four wargames featured here are WarPlan Pacific, Decisive Campaigns – Ardennes Offensive, Flashpoint Campaigns – Southern Storm, and War in the East 2.
WarPlan Pacific (Kraken Studios) "is an operational level wargame which covers all the nations at war in the Pacific theatre from December 1941 to 1945 on a massive game scale." This wargame is based on the previously published WarPlan game system, but has been upgraded with additional features and improvements. The game features a massive scale, with a 50 miles / 80km per hex map, 15 terrain types, 12 resource types, five strategic resources, 62 potential countries, fog of war, and more. Unit-wise, you'll be in command and control of "22 different units with 15 different attributes, 17 different technological advancements, 14 different specialties", with each country having its own units and attributes.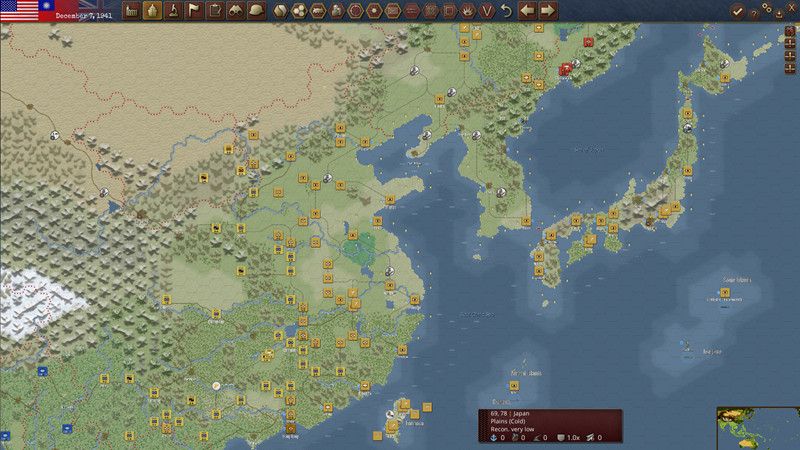 Decisive Campaigns – Ardennes Offensive (VR Designs) is the Decisive Campaign series' fourth wargame, featuring near-tactical-level engagements of "the battles in the Ardennes between December 1944 and January 1945". The full campaign scenario runs 16 days divided into four turns, including a night turn. Also included are several smaller scenarios "focusing on several days of combat on specific parts of the front (like St. Vith and Bastogne)." A list of updates and improvements to the overall series come with Ardennes Offensive, including (for the first time) line of sight, along with 5 different hex states of weather, an overhauled supply system, intercept fire, unit march modes and combat modes, and more.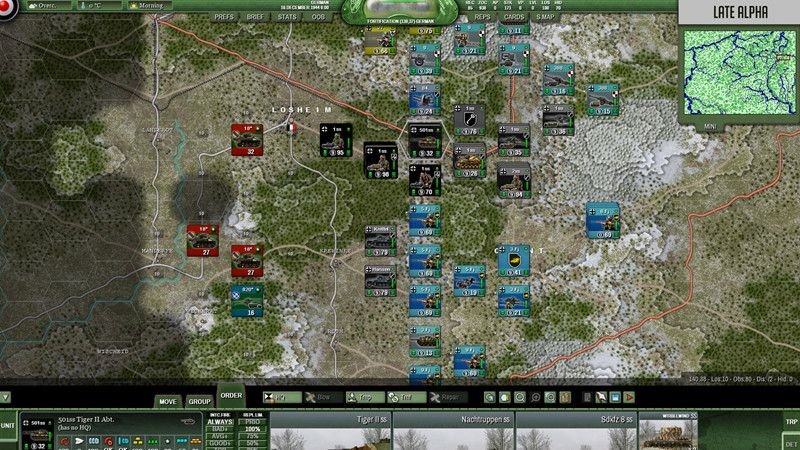 Flashpoint Campaigns – Southern Storm (On Target Simulations) is the next game in the Flashpoint Campaigns franchise, and the first game to use the studios' new Cold War engine. The gameplay is set in the 1980's Cold War era in Southern Germany, and "will include the US, USSR, West-German, British, French, East-German, Czechoslovakian, and Canadian forces." The wargame will also feature over 40 maps to battle on, as well as a variety of infantry, armor, aircraft, artillery, and other units from all eight warring countries to battle with.
Gary Grigsby's War in the East 2 (2by3Games) features the total war on World War Two's Eastern Front between the Third Reich and the Soviet Union. This edition "is a complete overhaul and improvement of the original War in the East," bringing you new and highly improved gameplay challenges across an array of combat scenarios that include "the Battle for Velikie Luki, to the four month Destruction of Southwest Front, up to the immense full 1941 – 1945 Grand Campaign of the entire Eastern front from Operation Barbarossa to the fall of Berlin."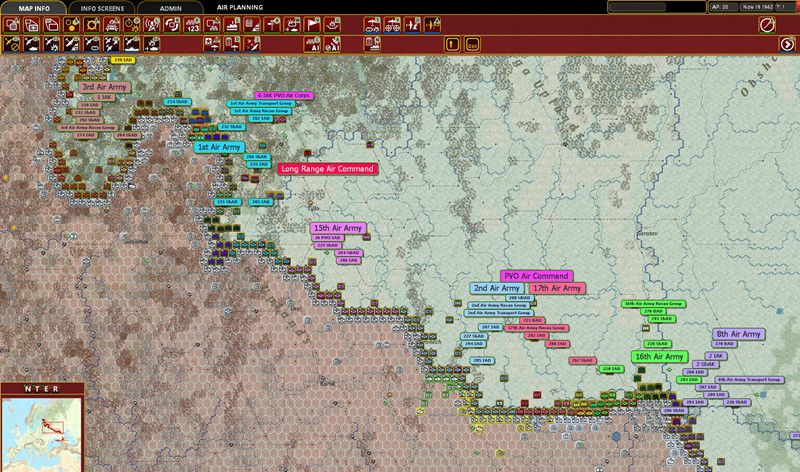 Aim your web-sights to Matrix Games, Kraken Studios, VR Designs, On Target Simulations, and 2by3 Games for more info on these and their other quality wargames.
Source: Read Full Article