Microsoft might not be talking about its next-generation console at the Tokyo Game Show 2020, but it will have some information about upcoming DLC and updates to Microsoft Flight Simulator. Dubbed the new "Crysis" with regards to being a PC benchmark, Flight Sim has been enjoying a ton of popularity since it released a few weeks ago. While fans are continuing to fly through its insanely large game world, Microsoft isn't content to just put it out into the wild and be done with things.
In an update on the official Xbox blog, Microsoft has signaled its intention to talk more about what the future holds for Flight Simulator. This could potentially mean a season pass, which airports are going to be available in the "premium" version, or maybe even talk of that Xbox Series X version that hasn't been seen. I can't imagine Flight Simulator running on a console, but then we don't really know what the Series X is capable of yet.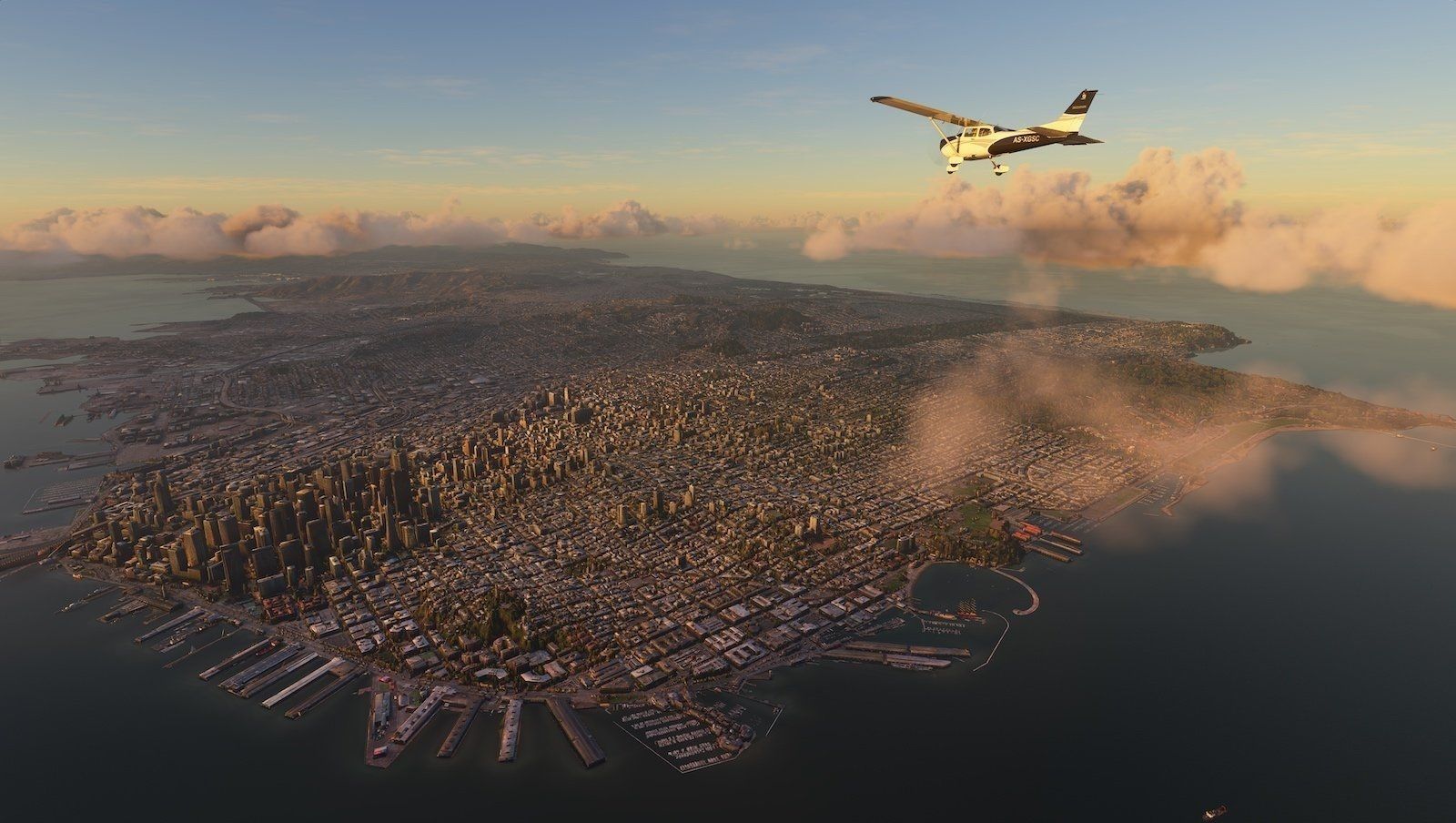 Microsoft's hope with its presence at TGS 2020 is that it can expand brand awareness to the Japanese market. For over a decade now, the company has struggled to gain any kind of foothold overseas. Either because of cultural bias or down to just plain lack of appeal, Xbox is not really seen as a platform for Japanese games. I'm not sure where Flight Sim fits into that plan, but I suppose even Japanese gamers dream of piloting planes.
With the Tokyo Game Show going online this year, it was likely easier for Microsoft to bring this information than it would have been otherwise. With seemingly nothing else from the company in the immediate future, why not focus on this new, powerful, ultra-pretty title? I know I'm curious to see what Flight Simulator will do to those new RTX 3000 cards and maybe this update will bring the addition of ray-tracing.
If you're curious to catch this stream, Microsoft will be holding its presentation on September 24, 2020. It will kick off at 9:00 pm JST, which is 8:00 am EST. That's a little early in the morning, but at least it's not 1:00 am like Nintendo tends to do.
Source: Read Full Article