Riders Republic's launch date of September 2 was revealed at today's Ubisoft Forward, with registration now open for the upcoming betas. The game mixes mountain biking, BMXing, snowboarding, skiing, and wingsuit flying into an online social experience with racing, trick contests, and extreme sightseeing, acting as a spiritual successor to Steep.
The game describes itself as a 'Massive Multiplayer Playground' inside an evolving open-world, although set races and events take place on specific tracks. Several US National Parks are included in the game, such as Bryce Canyon, Yosemite Valley, and Zion. The game puts a huge emphasis on multiplayer, with players adventuring through the world with you. Aside from the initial tutorial, the entire game can be played online with friends, or with random riders you squad up with during the game.
The whole of Career Mode can be played with a friend online, and from the map menu you can drop yourself down anywhere in the game and instantly appear there – at least on Xbox Series X/S and PS5. For Xbox One and PS4 players, there will still be some loading screens.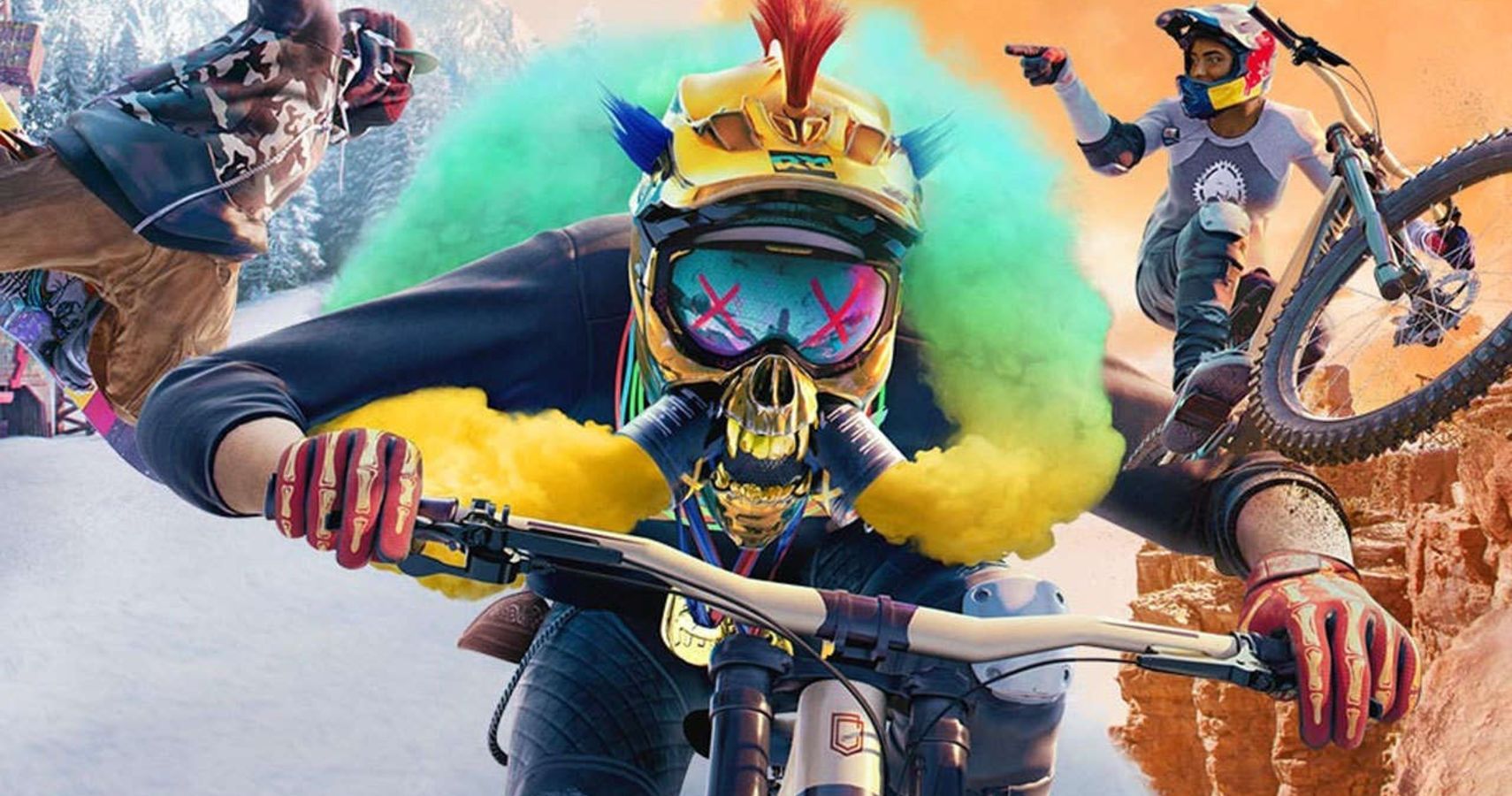 Each different sport has its own career path, but you can switch between them freely, so you won't be locked in to the snowboard career just because you chose that first. Once you do progress enough, you'll be able to compete in events based on real-life outdoor sporting championships, like the Red Bull Rampage. These too can be played with friends, if you feel like going head to head on the biggest stage of all.
This social ethos all culminates in Riders Ridge, the game's central hub. Here's where the weekly challenges appear, where you can customise and upgrade your gear, and where the multiplayer modes are housed. Of these, Tricks Battle is the most inventive. Similar to Tag in Tony Hawk's Pro Skater, two teams compete in different arenas to score big points off ramps, rails, and gaps, claiming set pieces as their own and raising the team's score. There's also a range of PvP events involving tricks, racing, and air, and it's through these modes you can compete with friends in Career Mode.
Perhaps the biggest events are the Mass Races, which occur ever hour at different points on the map. Over 50 players can be in a single race on Xbox Series X/S – the trailer seemed to show 64 racers – while Xbox One and PS4 can host around 30 players. These events take place on multi-terrain tracks, and you'll need to switch your gear from snowboard to wingsuit to bike midrace as the course requires.
Despite this focus on the social side, there is an offline mode called Zen, where players can ride around the empty map freely and embrace the solitude of the mountain top. However, creative director Igor Manceau told us in his interview "To really grasp what the game is all about, you have to play connected."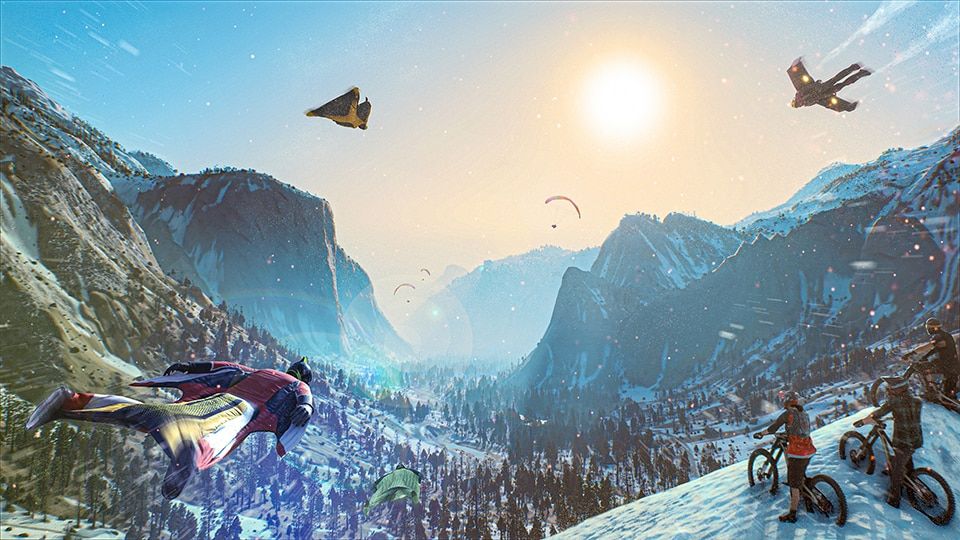 Even playing online though, you are free to explore the open-world map, finding relics and collectibles, riding through the National Parks, spotting landmarks, or just pulling off stunts without worrying about a scorecard. You'll need to travel from race to race through the world, although a snowmobile will be provided for those mountain slopes.
Source: Read Full Article