A Reddit user named SmilgaNir has created an interactive viz using Tableau and Photoshop that lets you explore the real-life historical figures that are loosely adapted in the Assassin's Creed games.
The interface features a map highlighting the parts of the world where games in the series have taken place. Clicking on the figure standing in the Bahamas will provide information on Assassin's Creed IV: Black Flag, while clicking on the figure standing in Norway will display information on the newest game, Assassin's Creed Valhalla.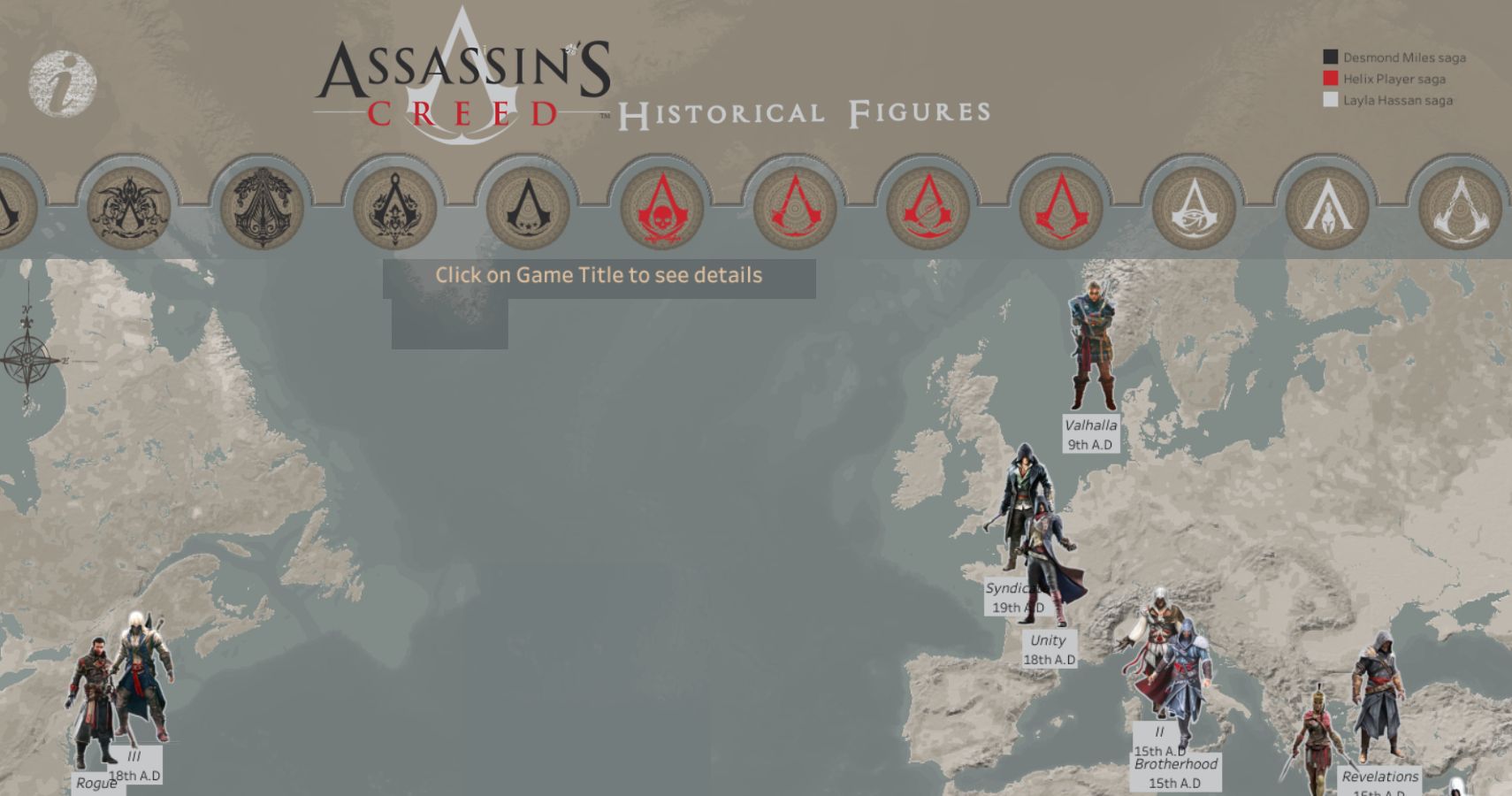 Each section has its own brief description of the game's premise, and next to that, a list of the figures that coincide with real historical people, places, and events seen in game. Obviously, Assassin's Creed treats most of its historical source material with extremely loose, often fantastic adaptations, but it is still fascinating to see the sources from which Ubisoft took inspiration, and to see how those characters turned out in game.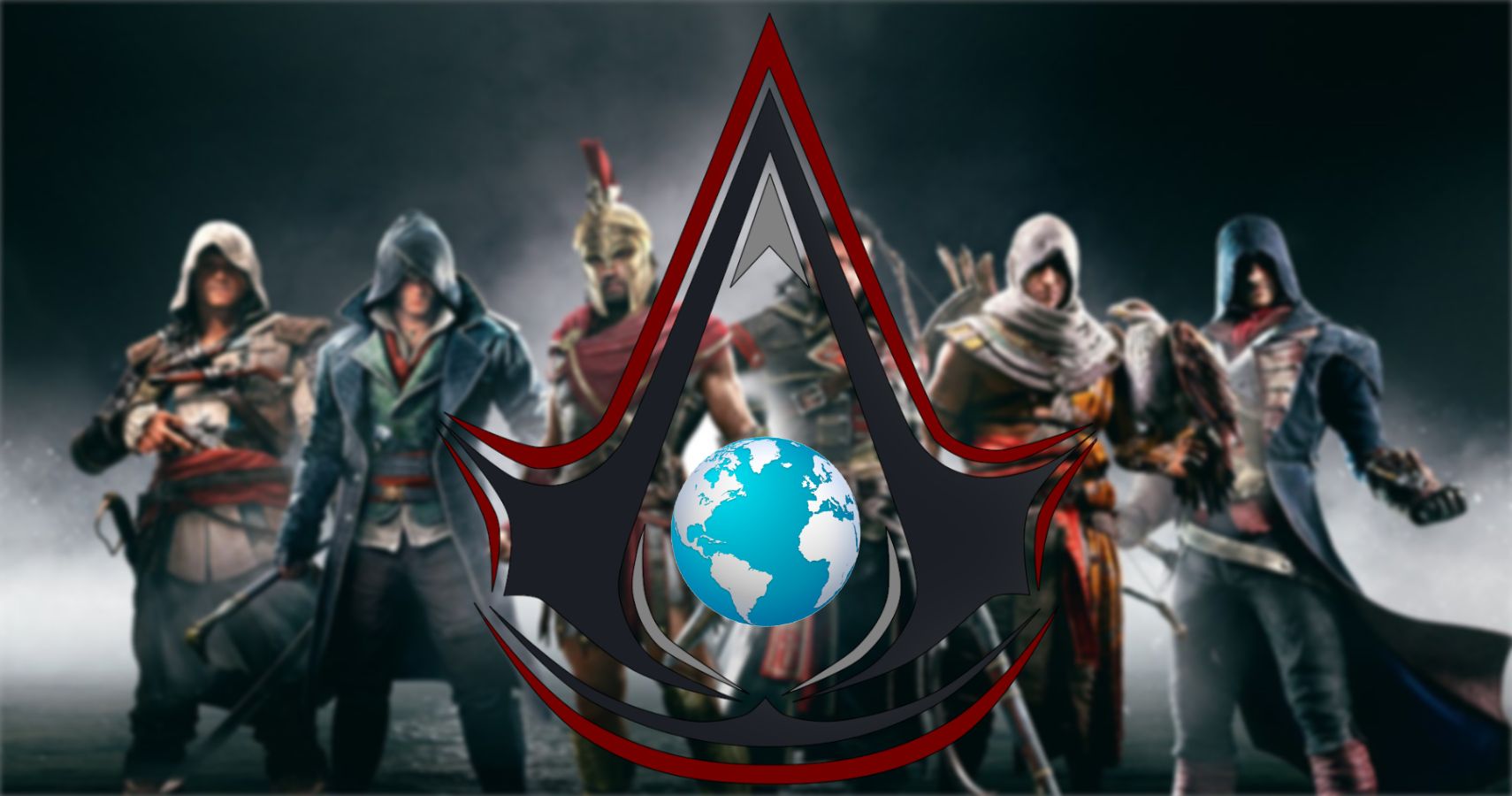 In his post, SmilgaNir described the process as being quite simple. Most of the information came straight from Wikipedia and creating the map took around four hours to complete. From there, most of the time went into the design of the viz itself.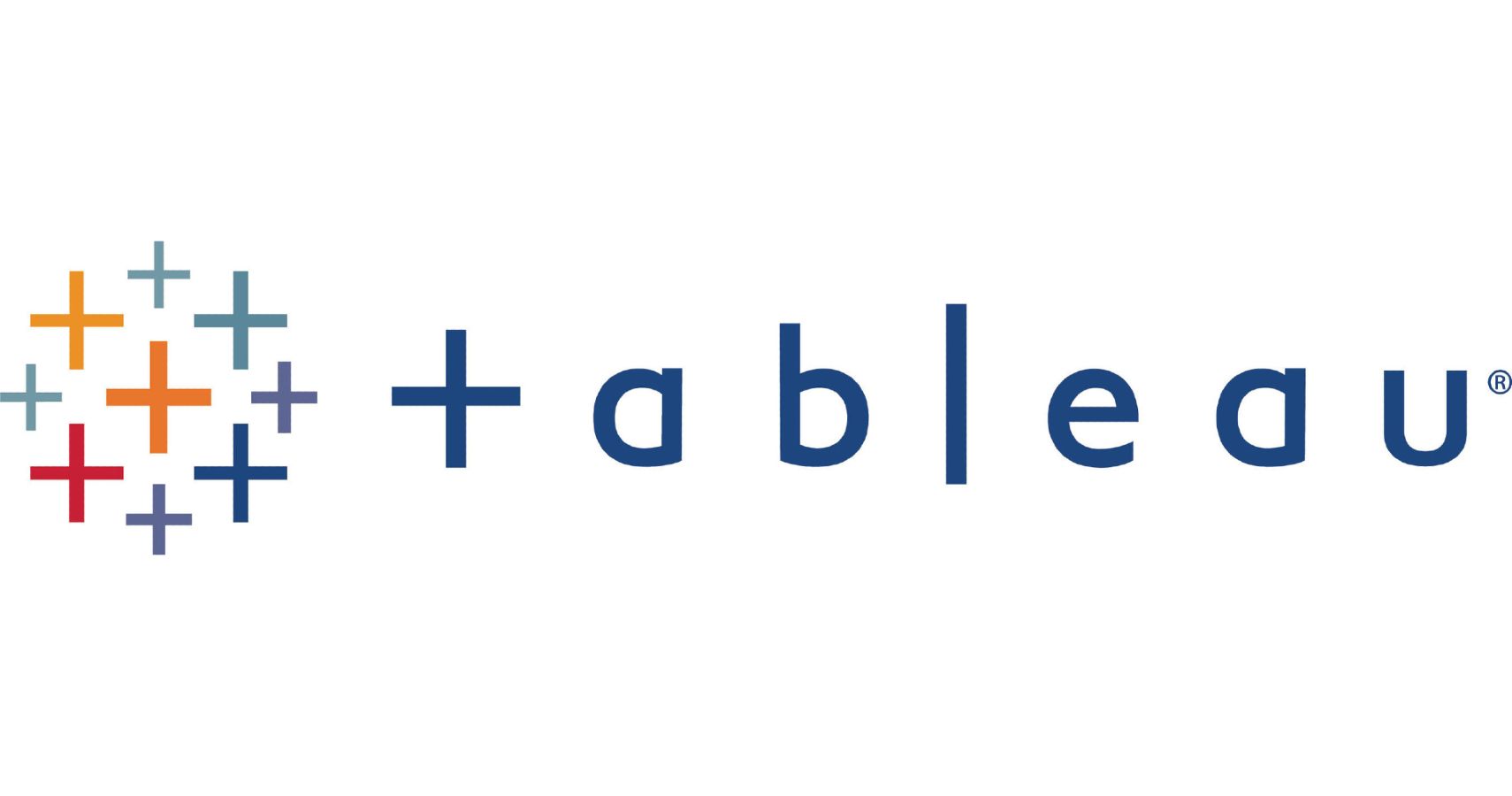 While the interactive viz is a great read for any fan of Assassin's Creed, taking a broad look at the locations of each title reveals something else as well. Most games have been centered around European settings, with Egypt, Israel, the Bahamas, and the USA as the only exceptions. With the premise of the game focused around time travel or being in the past as events first occurred, it seems odd that so many other regions remain unexplored.
For example, Latin America would be an outstanding setting to explore, with a rich history extending from thousands of years of the pre-Columbian era to decades of conquest and subsequent colonization by the Spanish, then to the many movements of independence that lead to the nations we know today.
Alternatively, the African and Asian regions are also untouched, and there too could an amazing story unfold. Maybe Canada could get its own game, though instead of assassinating someone, you would be tasked with bumping into someone and, if you dare, refuse to say sorry. It would be a short game, but certainly scandalous.
For now, be sure to check out SmilgaNir's great post on the project. Hopefully, it might spur other creators into action, and it would be great to see similar creations for games with massive, sprawling histories. Though, doing something like this for a game like Destiny 2, for example, would probably take a long time to complete.
NEXT: Netflix Will Acknowledge Geralt Of Rivia's Disability In Future Seasons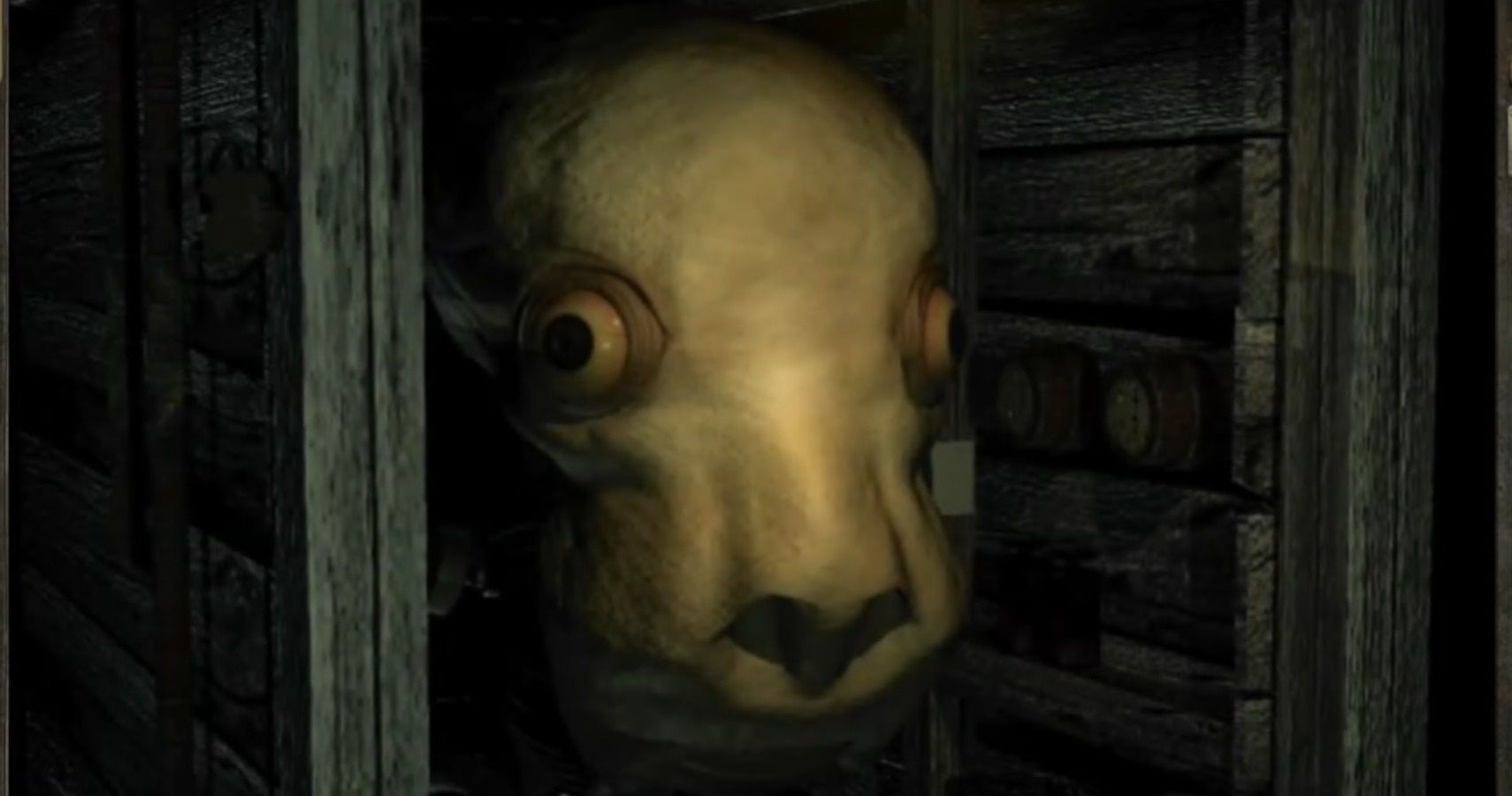 Game News
Assassin's Creed
Assassin's Creed Valhalla
The Fantastic, Science-Fiction, and Horror are Patricio's go-to genres for literature, film, and gaming. Dead by Daylight is his daily bread and butter as he writes for TheGamer. He teaches Spanish at McGill by day and writes next to his Staffy x Boxer rescue from the SPCA by night.
Patricio graduated from the University of Alberta in 2006, 2012, and will have one more degree in hand by 2020. Innovation in game development, the economics of making games profitable, and the downward, decadent spiral of former great gaming companies fuels his soul to write daily. Will Blizzard Entertainment do something controversial often enough to keep this reference relevant? Patrick certainly believes they will.
Source: Read Full Article