I didn't know that my PC was noisy. When you first get your new PC in and it's clean, fans oiled, dust-free, it hums a bit and then fades into the background. Turn it on day after day, and although it's a bit louder than it used to be, you never really notice it. Before I knew it, my PC was making a clattering sound each time it turned on because one of the fans was missing a screw. But this was just normal for me. And then I installed the Cooler Master MA612 Stealth, and suddenly I remember what quiet is.
I'm hoping that the above paragraph sounds familiar to anyone who buys a PC and then throws it under a desk for years, rarely ever peeking inside to see what the elements have done to it. You hear it getting a bit old, you put in an extra fan, you spray around some compressed air, and before you know it you've lost a case screw and the dust never truly gets blown out. This was the life my poor PC was living, with a CPU under a block cooler that looked like new at some point at least five years ago. Now it is tinged with brown dust that an air cooler simply can't shift, and my CPU is constantly getting just a bit hotter than it ever should.
Related: Despite GPU Shortage, Nvidia Made $5 Billion In Q4 And Says It'll Do It Again This Quarter
In comes Cooler Master with the MA612 Stealth, a CPU block with six heat pipes and a dual-fan design that allows air to get pulled through efficiently. I expected this to be the big change my computer needed before I prepare it for the future of ray-traced gaming, but I didn't know how much I would appreciate it.
Before I pulled my old Cryorig CPU cooler out of my PC I ran Cinebench a couple of times, just to see where the CPU's performance was sitting while under the dusty block (all temperatures in Celsius, of course.)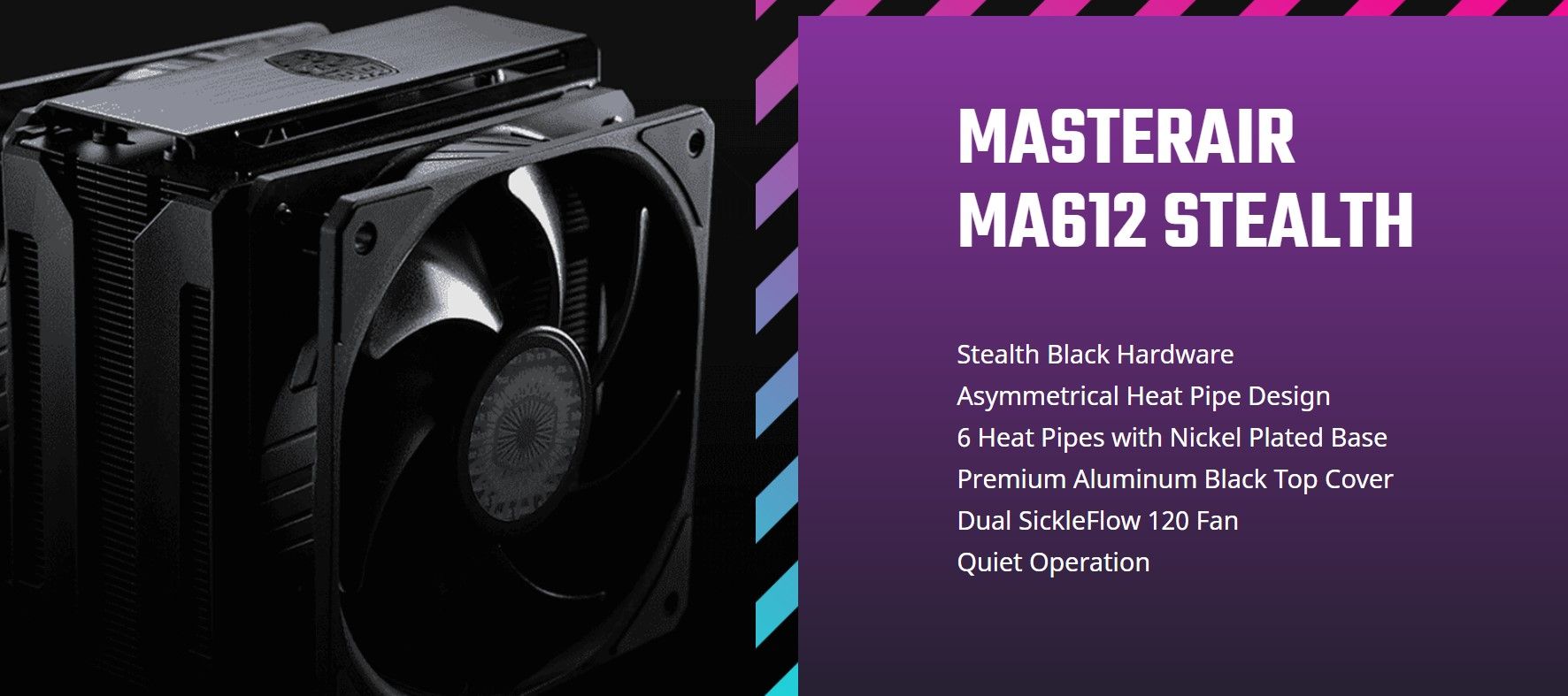 Dusty Old CPU Cooler Thermals
24° idle

87° max

78° on coldest core
Throughout the test the CPU was averaging well above 80°, with only one of the cores sitting below that threshold. This wasn't going to thermal throttle and bottleneck my CPU, but it was definitely getting close.
I released the old block from its dusty prison, blasted a bit more compressed air around the case like a sacred ritual, and prepared to insert the Cooler Master MA612.
Installation was mostly painless, but a little bit awkward. This CPU cooler is designed to work with a large number of sockets across both Intel and AMD chips. As a result, the backplate is a reversible design and the block latches onto the mount with about a dozen different tiny screws. All of these screws are packaged in a small bag, and the instructions do not immediately make clear which ones you need, or how you would adjust the size of the brackets for different CPU sockets. But once I'd removed and separated all of the screws and taken the time to discern which were for AMD and which were for Intel CPUs, I was able to construct the bracket slowly, screwing each of the screws into place.
The MA612 also comes with a tiny tube of Cooler Master's own thermal paste, and for the purposes of this review I used it, although you will almost always have better results by buying a premium thermal paste.
Related: Corsair Hydro Series H100i AIO Liquid CPU Cooler Is Crazy Quiet & Insanely Cool
Once the big boy was finally in my PC case, I clipped the two fans on the side and plugged them into the motherboard. Once things were in place it was pretty simple in retrospect, but the included instructions aren't as much help as I would've liked, and I had to use a YouTube video for clarification. Video tutorials in addition to small instructions manuals would be a great improvement.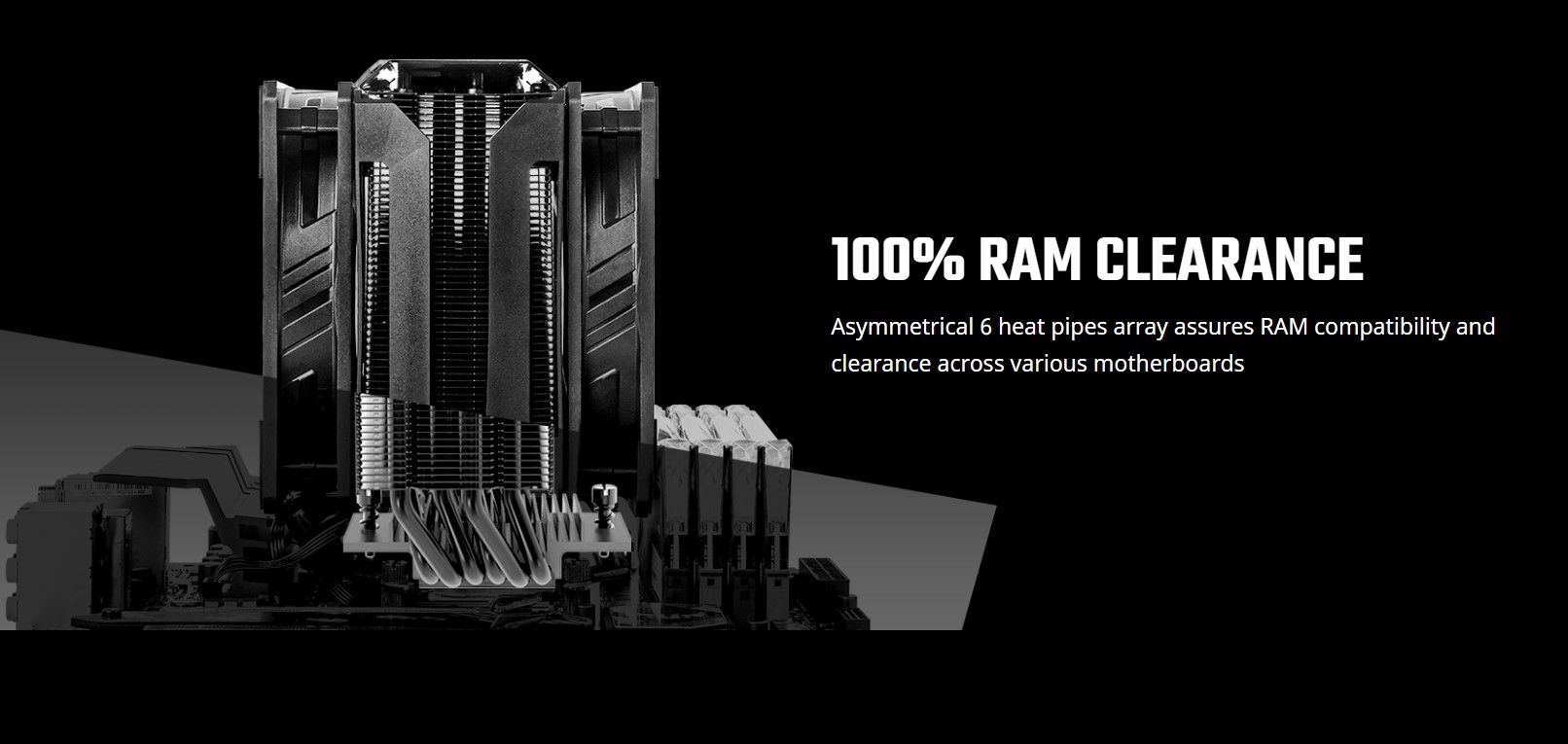 I was afraid that my PC case wouldn't actually close, but luckily, with a bit of a squeeze, everything sat in nicely, and I didn't have to remove the Cooler Master branded top cover, which is now pressed up against the transparent panel in my PC case.
Now that everything is in place, I ran exactly the same Cinebench tests and recorded the important information, just to see how temperatures are, and to judge whether it's safe for me to test some overclocking in the future.
Cooler Master MA612 Thermals
24° idle

85° max

73° max on coldest core
Now, these numbers do not look remarkably different, but the average scores tell a different tale. For most of the tests the cores hovered just below the 80° threshold, and the 5° difference on the coldest core during the test is far more reassuring.
The promise of a cooler and cleaner machine with more efficient overclocking performance is great, but what I didn't expect to appreciate so much was the silence. It was only after two Cinebench tests that it sunk in for me that the clattering was gone. To fit the MA612's dual-fan design I had to remove an old back panel fan – the one that was missing the screw – and I could just listen to my own heartbeat. Eerie in an existential sense. But silence is said to be golden, and this ended up being the exact upgrade I needed right now, as Cooler Master's Stealth branding is there for a reason. These are now the quietest fans in my PC, and the whole machine once again hums along in the background.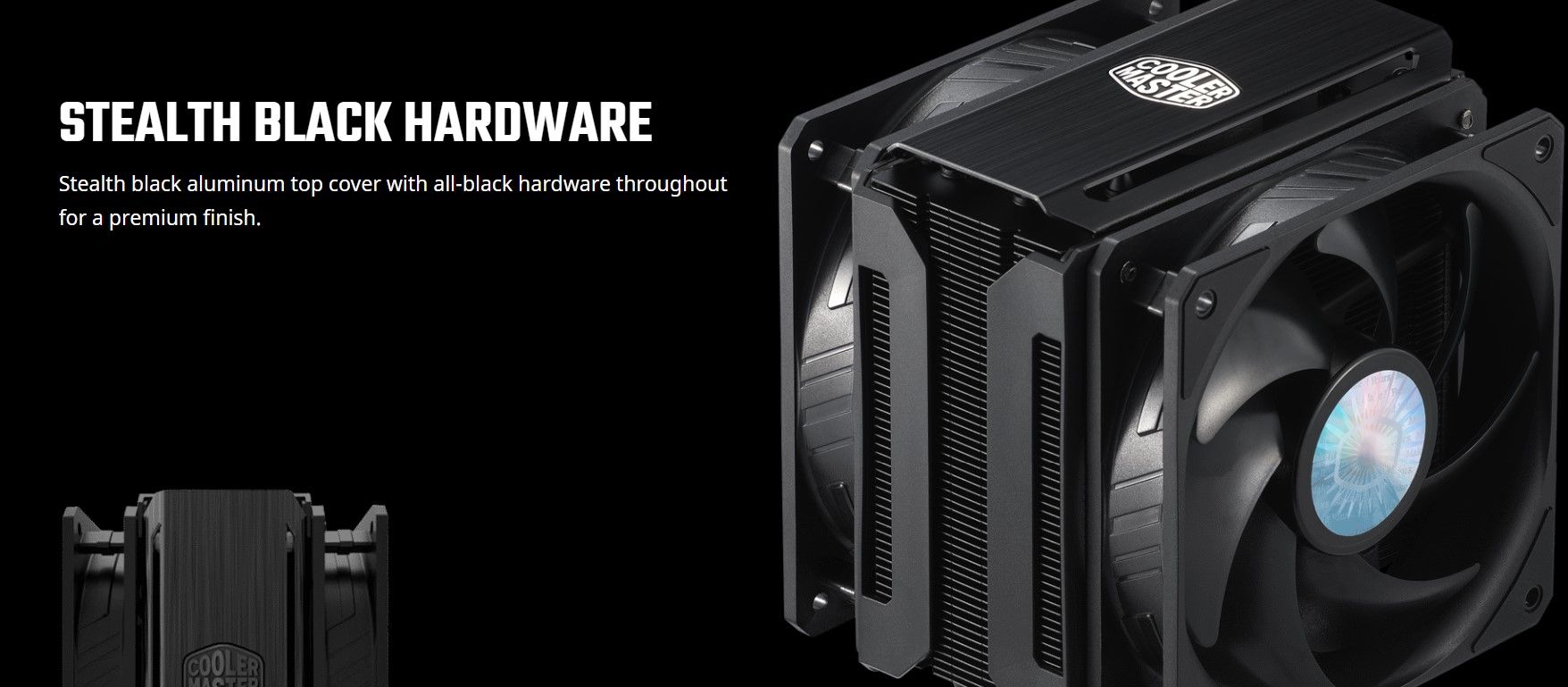 I love the aesthetic of the Cooler Master MA612, and it has certainly worked like a charm in my machine, but this is not necessarily an essential upgrade. If you are already using a CPU cooler better than your stock fan, and it's not clogged up with dust, you will not need to worry about a few degrees of CPU thermals, unless you're going above 90°. But if, like me, you've let your PC lament in a hell of dust for a few years, then this cooler might be exactly what makes it hum like new.
Overall I would recommend this cooler as it is very quiet and efficient while looking nice in a sleek, modern PC, but the installation was a little bit more complicated than I would like, and the CPU is very, very close to being too big for an average PC case like my own. With all of that in mind, the Cooler Master MA612 Stealth is still a great purchase and will give a boost to any older air-cooled PCs.
Next: AMD CEO Expects GPU Supply To Remain Tight Until Mid-2021
You can find out more about the Cooler Master MA612 Stealth on the official website.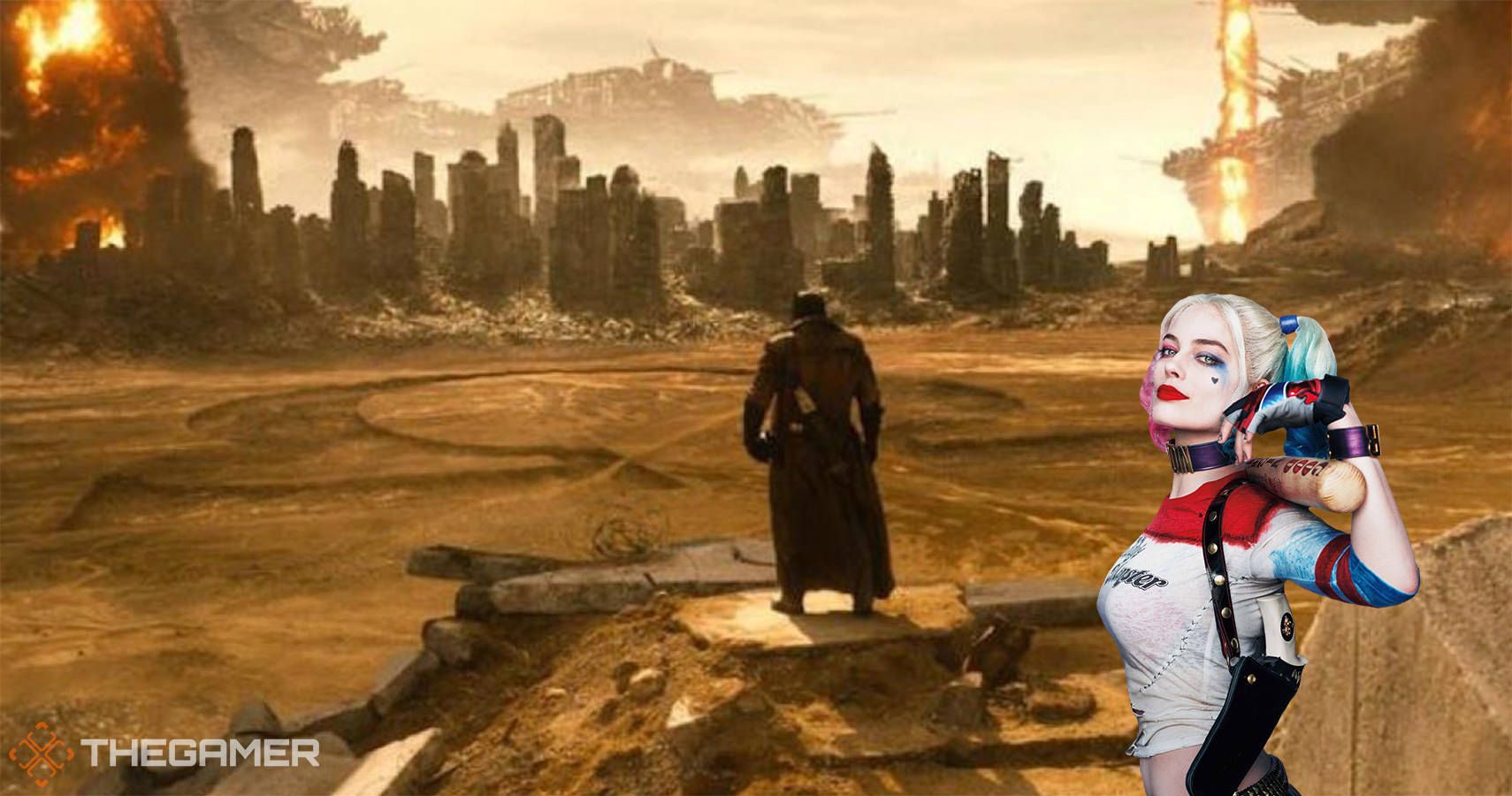 TheGamer Originals
PC
hardware
TheGamer Guides Editor.
Am I supposed to write this in the third-person? Do you know how awkward it is talking about yourself like you're someone else? No one would ever believe someone else has this many nice things to say about me.
Source: Read Full Article