Two weeks ago, Microsoft sent the video games industry into a state of utter disarray after spontaneously announcing its acquisition of ZeniMax Media, known as the corporate conglomerate presiding over iconic studios such as Arkane, id Software, and, perhaps most renownedly, Bethesda.
Revered for its large-scale RPGs — predominantly those with backgrounds in high fantasy and post-apocalyptic dystopia — Bethesda alone would have been a behemoth acquisition for anyone. Since launching The Elder Scrolls 5: Skyrim back in 2011, the studio has released Fallout 4, Fallout 76, and a range of spin-off games for each of the aforementioned properties.
And yet The Elder Scrolls 6 — long rumored to be set in the luscious forests of Valenwood — seems to be almost perpetually confined to a state of arrested development, at least to the extent that said development has not been reported on in any enlightening way. Despite being teased at E3 2018 — during which footage of somewhere more aligned with the harsh terrain of Hammerfell or High Rock was shown — we have heard next to nothing about when to expect The Elder Scrolls 6.
However, as of two weeks ago, we can say that we have learned at least one thing: that The Elder Scrolls 6 will be available to play at launch via Game Pass.
While many people have debated whether Microsoft's acquisition of ZeniMax implies full, partial, or no exclusivity in terms of multi-platform releases, it's worth noting that the victory of having gained The Elder Scrolls 6 — as well as any future entries in titanic series such as Fallout, Dishonored, Doom, Wolfenstein, and more — as Game Pass launch titles is colossal in of itself.
"Future titles in franchises like The Elder Scrolls coming directly to Xbox Game Pass is very likely going to have a positive impact to subscriptions and engagement with the rest of the service," NPD video games industry analyst Mat Piscatella tells me. "However, it does seem like there's quite a bit of road left to travel before that happens."
Because of this, it's worth looking back at the series' last major entry — 2011's Skyrim — as a means of illustrating both the ubiquity and commercial viability of juggernaut intellectual properties like The Elder Scrolls. Although it's also important to take sales figures for Skyrim with a pinch of salt. "So little is known about the next Elder Scrolls title that it's difficult to assess," Piscatella says. "Past titles in a franchise can give some guidance as to how impactful a future title will be. However, there is such variability in sequel performance that franchise strength cannot be relied upon entirely. Having the pedigree of a franchise the scale of The Elder Scrolls certainly helps."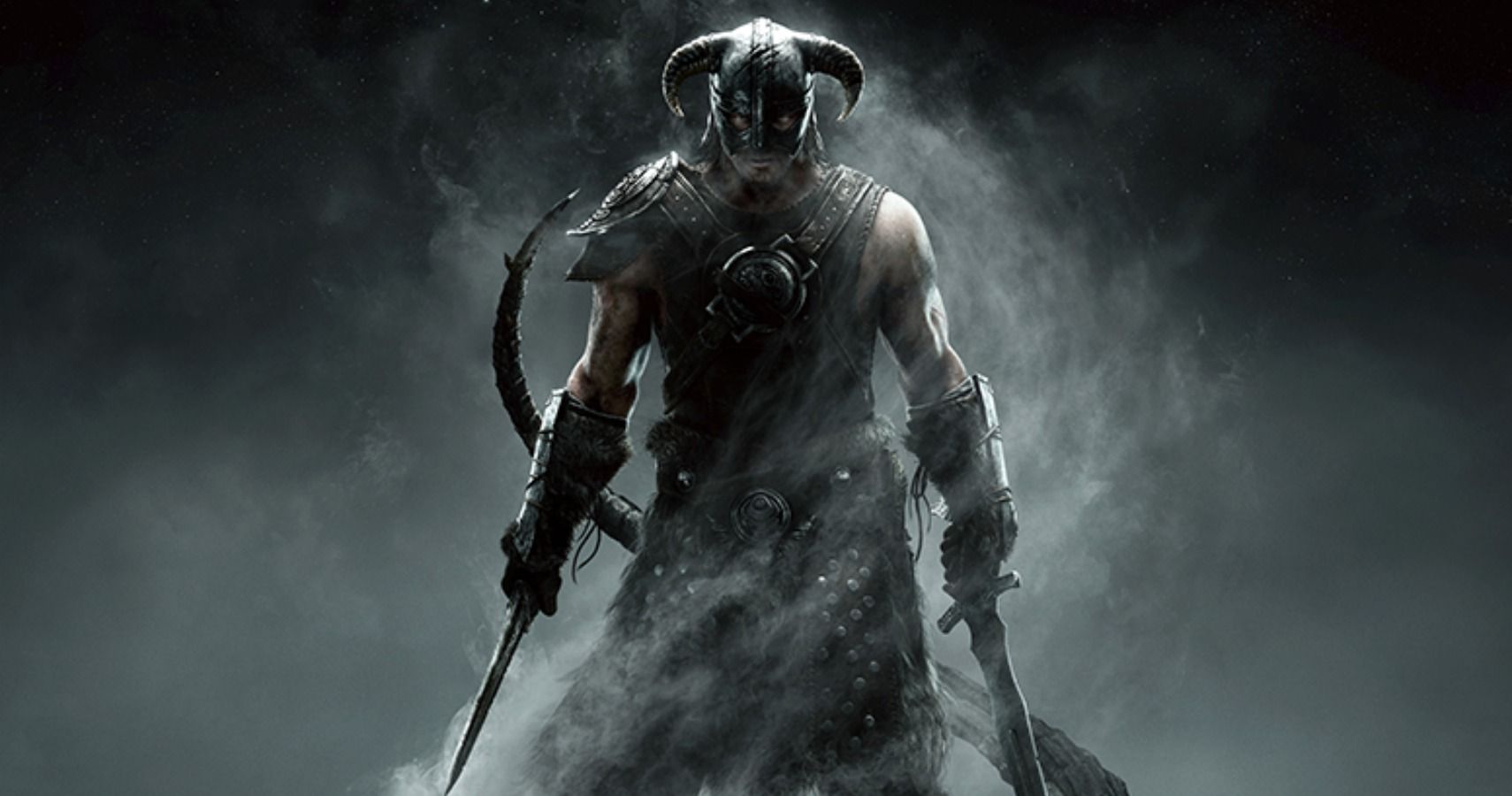 On November 14, 2011, just three days after its global launch, VGChartz reported that Bethesda had already sold over 3.4 million copies of Skyrim. It's worth noting that only 27% of these copies were sold on PlayStation 3 — 59% of units were purchased by Xbox 360 players, while PC accounted for the remaining 14%. Given that Xbox and PC are now partnered under Microsoft as a whole, the same figures would constitute a 73/27 split today.
By December 16 of the same year — just over a month after release —10 million units of Skyrim had been shipped, amassing approximately $620 million in revenue. If you assume a cumulative rate of inflation at 15.6%, that figure increases to a whopping $716.4 million in 2020.
Let's compare that to how much it actually cost to develop Skyrim. The budget for Skyrim, as reported by the Statistic Brain Research Institute, was roughly $85 million. This information is now behind a paywall, but can be retrieved via a Reddit post where other cited figures match publicly accessible statistics outside of Statistic Brain's remit. And if we roll with these figures, we can arrive at the conclusion that as of December 16, 2011, roughly one month after the initial launch of Skyrim, it had earned approximately 7.3 times its development budget in sales alone.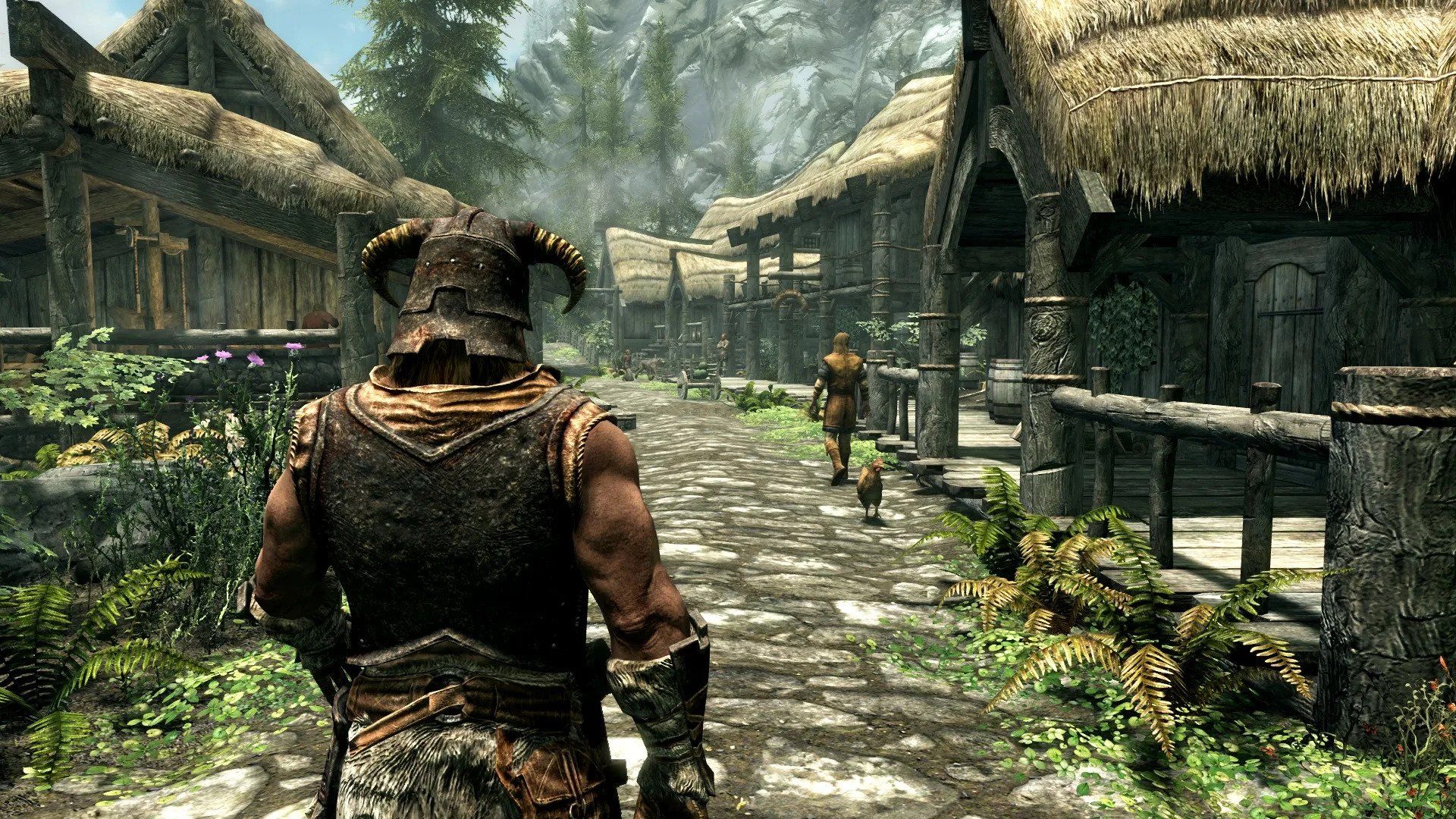 By November 16, 2016, Skyrim reached 30 million units sold worldwide, indicating that five years later the mammoth RPG showed no signs of slowing down. Almost two years afterwards, in July 2018, Bethesda boss Todd Howard announced that millions of people were still playing Skyrim monthly, saying, "if you want us to stop releasing it, stop buying it."
It's easy to approach lifetime sales with a degree of scepticism — 30 million units in 2016 does not necessarily imply triple the value of 10 million units in 2011, because the game might have gone on sale, perhaps even multiple times. But for what it's worth, Skyrim is still $39.99 on Steam. It's also $39.99 on the PlayStation Store, $39.99 on the Microsoft Store, and a whopping $59.99 on the Nintendo Switch eShop.
On top of that, Skyrim was £34.99 on Steam at launch — roughly the same price, at least on PC, as it is now in 2020.
And although Skyrim's hard copy price — £54.99 in game stores, as reported by the article linked above, but significantly cheaper via non-games-specific retailers — was higher than the Steam edition, it's worth remembering that the video games industry was a different beast in 2011. According to the same report, "Swap either Batman: Arkham City, Battlefield 3, Uncharted 3, or Modern Warfare 3 and Skyrim will cost £4.99." The prevalence of purchases via trade-in discount in 2011 can't be understated, and are far more in line with the kind of model we see with Game Pass now than any full-price purchase — pay a small fee to ditch one game and start another. Also, throw Modern Warfare 3 in the bin to get Skyrim for a fiver? Bargain.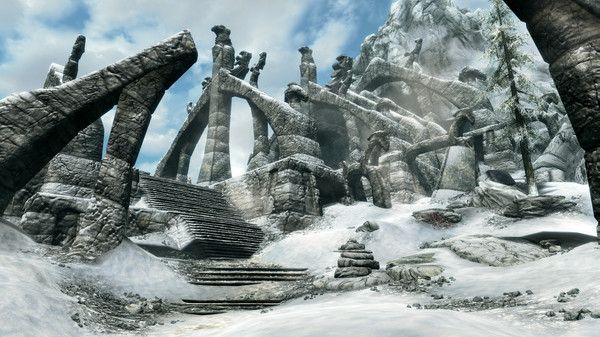 All of this together amounts to a much larger phenomenon. For one thing, The Elder Scrolls is astronomically successful. On top of that, Skyrim's opening 48 hours were 600% up on Oblivion, proving that — historically at least — this is a series that enjoys immense growth between entries. But Piscatella's point pertaining to the difficulty in assessing a sequel's performance so far ahead of launch stands — just look at Crash 4.
The other main factor to consider here — as evidenced by both initial platform sales favouring Xbox and Todd Howard's recent blog post on the merger— is that the series has never been particularly close to PlayStation in the first place. Morrowind was ported from PC to Xbox, achieving the kind of success that subsequently proved that bringing Oblivion to consoles would be a worthwhile endeavour. But that initial favour gained among Xbox fans was never quite superseded by PS4 players — the PS5 may be expected to sell twice as many units as the Xbox Series X, but Skyrim sold over twice as well on Xbox as it did on PlayStation. That's not even including PC sales. And although the Xbox 360 is known for having been the dominating platform last generation, it's worth noting that Microsoft was open to console mods for Fallout 4 when Sony wasn't — despite the PS4's usurping of Xbox this gen, that fiasco alone likely affected industrial relations in its own small way.
Still, exclusivity remains a difficult phenomenon to pinpoint. According to Piscatella, it all boils down to the end goals of the company that is consciously deciding to go exclusive, and even the definition of exclusivity itself can get a bit murky.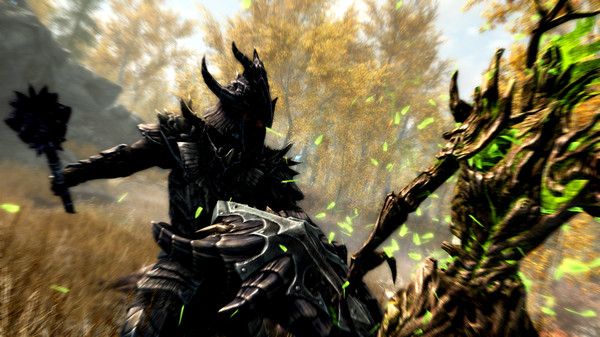 "Is the next Elder Scrolls really an exclusive if it exists on Xbox services across Console, PC and Cloud?" Piscatella asks. "Exclusivity can matter if a particular content holder wishes it to. But if Xbox is working more towards building its Xbox Game Pass service irrespective of sales of a particular hardware device used to access the service, and another company is using its exclusive content in order to support sales on a specific console device are we even seeing direct competition? Does exclusivity matter? I guess I'd say… maybe?"
This is an essential point to consider. With Game Pass, sales for individual titles become invisible. It's Netflix over Blu-ray purchases — one monthly fee for access to tens of thousands of dollars worth of content. So let's acknowledge that 30 million copies of Skyrim had been sold at close to full price by 2016, and the majority of those were associated with Xbox and PC. Now let's focus on the fact that Game Pass has gone from 10 million monthly subscribers to 15 million subscribers in under six months. They're entirely different models, and the latter doesn't resemble the current and visible-future PS5 structure in the slightest.
Still, it's important to think about how many people will have access to — or be tempted to gain access to — The Elder Scrolls 6 via Game Pass at launch. It doesn't matter that it isn't coming out in 2020 — it wouldn't matter if it launched in 2022, or even 2024. What matters is that its gravitational pull is astronomical. And it's just one of many immense properties that will get the exact same treatment — Halo Infinite, Fable, Avowed, Forza, any future Doom, Wolfenstein, Gears, Dishonored, or Fallout games.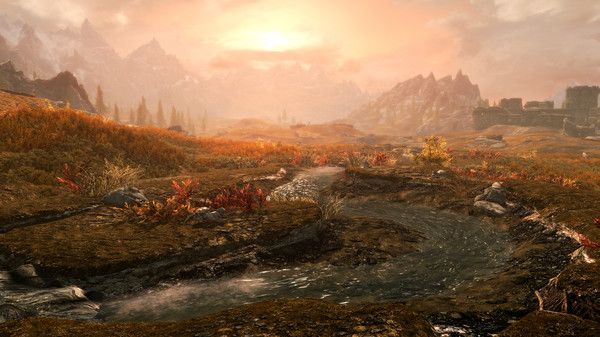 "The deal certainly gives Xbox an attractive new pillar on the eve of the launch of the next generation consoles," Piscatella says. "However, stripping away the impact of this deal from all the other games and services announced for the Xbox Series consoles and Xbox Game Pass as a service is very difficult to do.
"It absolutely helps the appeal of the total Xbox offering. But gaming is not zero sum. Xbox may get a big boost to its engagement and even sales, but I don't think this means that the other gaming platforms will be meaningfully impacted negatively by this specific deal. So, it's not so much about impacting competition but improving the outlook for Xbox. And in the grand scheme I think it may significantly increase the appeal of Xbox."
$7.5 billion is an absurd, unimaginable amount of money. But it's a sum that brings new releases to people for genuinely reasonable prices at launch, and a sum that can multiply its own weight in gold by doing exactly that for everyone. Regardless of whether PS5 performance is directly affected by the Bethesda acquisition, the outlook for Xbox going forward is immensely bright.
Read next: 5 Things We Want to See Return in Elder Scrolls 6 (& 5 We Don't)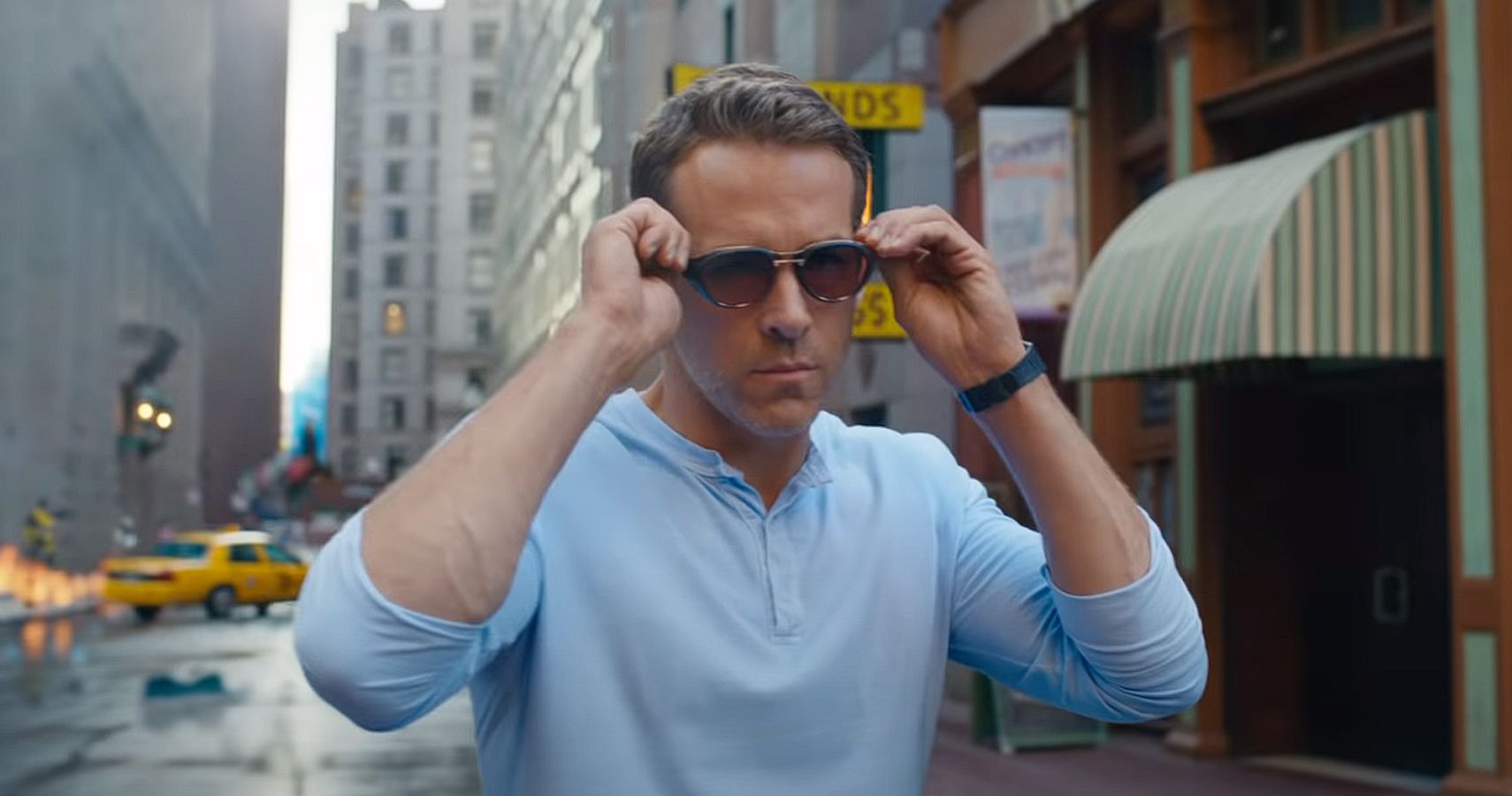 TheGamer Originals
Xbox
Microsoft
The Elder Scrolls
Bethesda
Game Pass
Ps5
Xbox Series X
Xbox Game Pass
Todd Howard
The Elder Scrolls 6
Cian Maher is an Associate Editor at TheGamer. He's also had work published in The Guardian, The Washington Post, The Verge, Vice, Wired, and more. His favourite game of all time is and always will be The Witcher 3, but he also loves The Last Guardian, NieR: Automata, Dishonored, and pretty much every Pokemon game ever released. You can find him on Twitter @cianmaher0.
Source: Read Full Article