Hating The Sims 4 seems to be a trend right now. While Simmers are taking to social channels to measure the game up against its predecessors and find it lacking, I've always loved it. Yes, it was pretty much a trash fire when it released, but over time, it's become a game that I've racked up more hours in than any other and has been an escape and comfort when I've needed it.
The build mode is versatile and easy to use, unlike Sims 2, and the DLC all works together and loads at the same time, unlike Sims 3. This, plus features like being able to travel from one world to another keeps me interested and engaged. While I've enjoyed some packs far more than others, I've always found something to enjoy in every piece of DLC; even Luxury Party Stuff. However, the release of kits has me feeling ripped off and reeling, for the very first time. I still love The Sims 4, but the state of kits has shaken my faith in my favorite franchise.
The Good, The Bad, And The Broken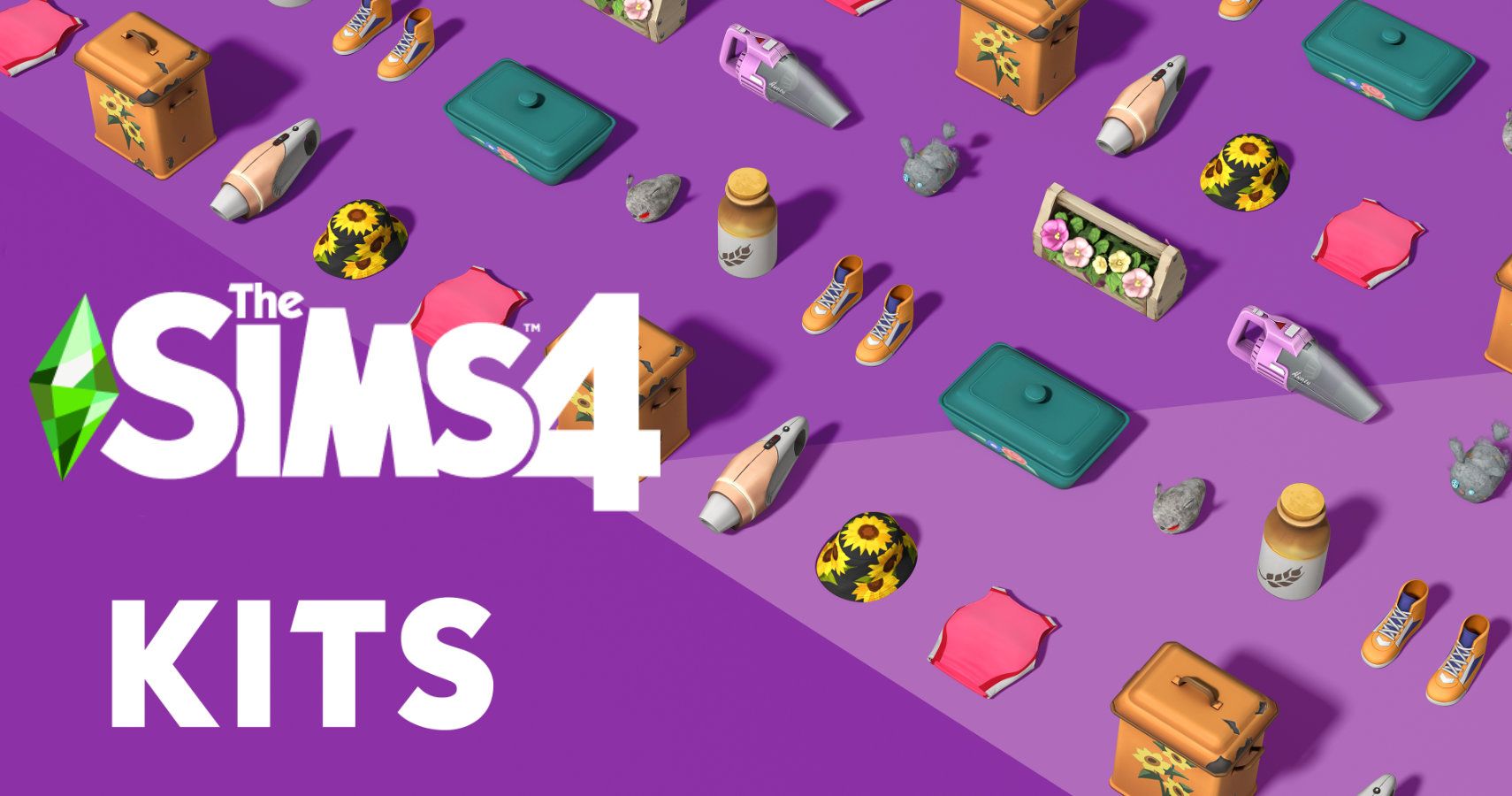 When kits were announced, I knew they wouldn't compare favorably to the current DLC, especially Paranormal, which set a very high bar for stuff packs. I expected them to be small and I knew they would be very specific. Given the cost of items on The Sims 2 and 3 store, I didn't even expect them to be a particularly good value for money, especially when compared to other DLC types.
After all, we were told that kits were designed to appeal to a specific playstyle and be niche in theme. As a result, I predicted that they would be priced higher in comparison to account for fewer sales. What I didn't expect to see was a clothing pack themed around feminine gym clothing for young adults, and a completely game-breaking gameplay pack. I am pleased with the kitchen pack, but it's not enough to restore my dented faith.
Country Kitchen Kit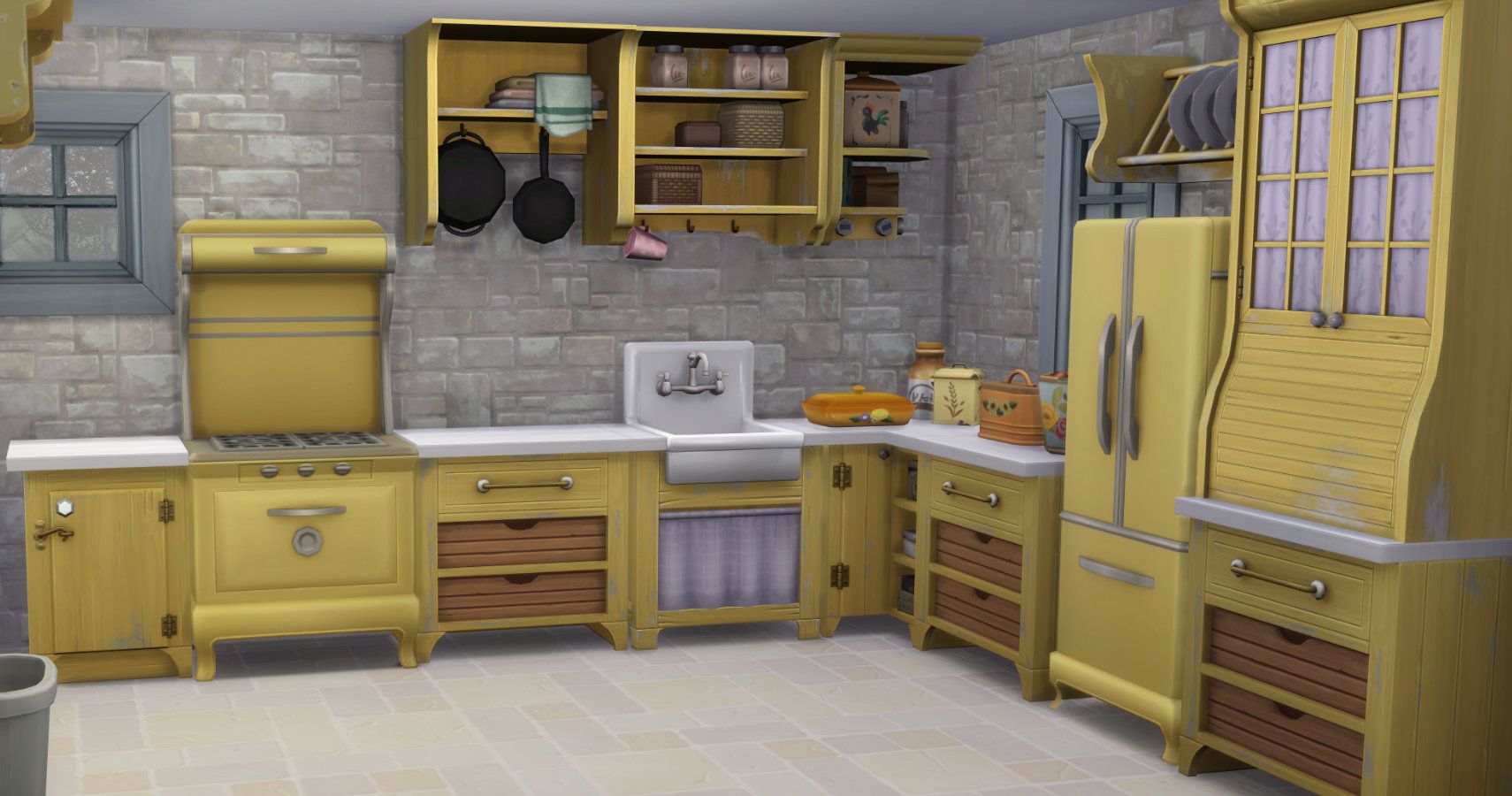 The Country Kitchen Kit was always going to be a front-runner for me as someone who loves both building and complaining that there aren't enough kitchens in the game. You'll find wall units, counters, and islands that all match perfectly, as well as a sink, fridge, and oven. These core items are complimented by both a wall and floor tile, as well as six clutter items. The items have a good variety of swatches and include black, white, and cream variations, as well as a range of both pastel and more vibrant colors, all with the same detailed rustic style that's unlike anything else we have for kitchens.
The only downside is that the wall units are a little hard to work with. They look beautiful, but almost all the units are open, making them difficult to tile together. However, in small kitchens they work perfectly, mixing and matching to make a unique look.
While the price may seem high for what is essentially 14 items, the functionality, range of swatches, and truly cohesive design that runs through them all makes it likely to be worth the investment for builders. As a bonus, the tiles and clutter items, in particular, are also versatile enough to complement other packs. However, this pack is sadly the exception in terms of usefulness.
Throwback Fit Kit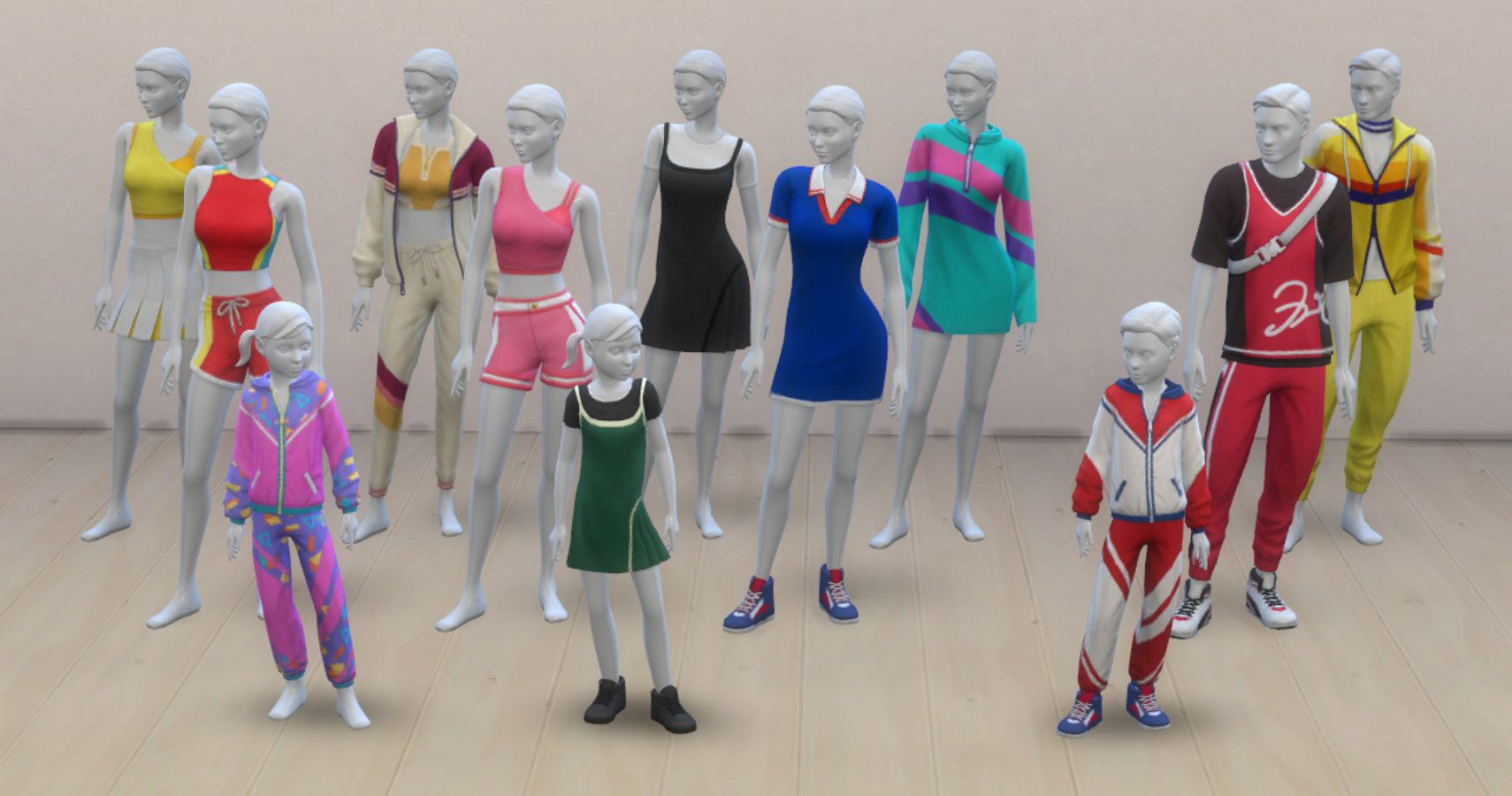 This kit makes no sense as a niche theme. If you ask stylists what they need clothing-wise I can't imagine anyone suggesting more women's clothing and crop tops, both of which we have in abundance. To prove it, I counted the crop tops currently in the game, excluding all those tops that finish just above the waist, and anything classified as swimwear or underwear. I reached 67. That's wild.
For female young adults, the pack includes three dresses, four crop tops, one long skirt, one short skirt, two pairs of shorts, and some trousers. In comparison, males get two tops and one pair of trousers. Children get one of the feminine dresses women do, as well as a unisex tracksuit. There's also a pair of trainers and a bucket hat that are suitable for all adults and children. That's 19 items in total, with only a couple being unisex.
The Create-a-Sim items are well designed and have some nice details, but the main issue is the pack just feels unneeded. Sportwear is actually reasonable in the base game itself, with shorts, pants, t-shirts, and vest tops all present and accounted for. The Spa Day game pack also includes a wide range of yoga-type pants, shorts, and crop tops, while Fitness Stuff is obviously also packed with gym clothing. Aside from this, Discover University introduced even more athletic wear, once again including shorts, jogging pants, leggings, and crop tops.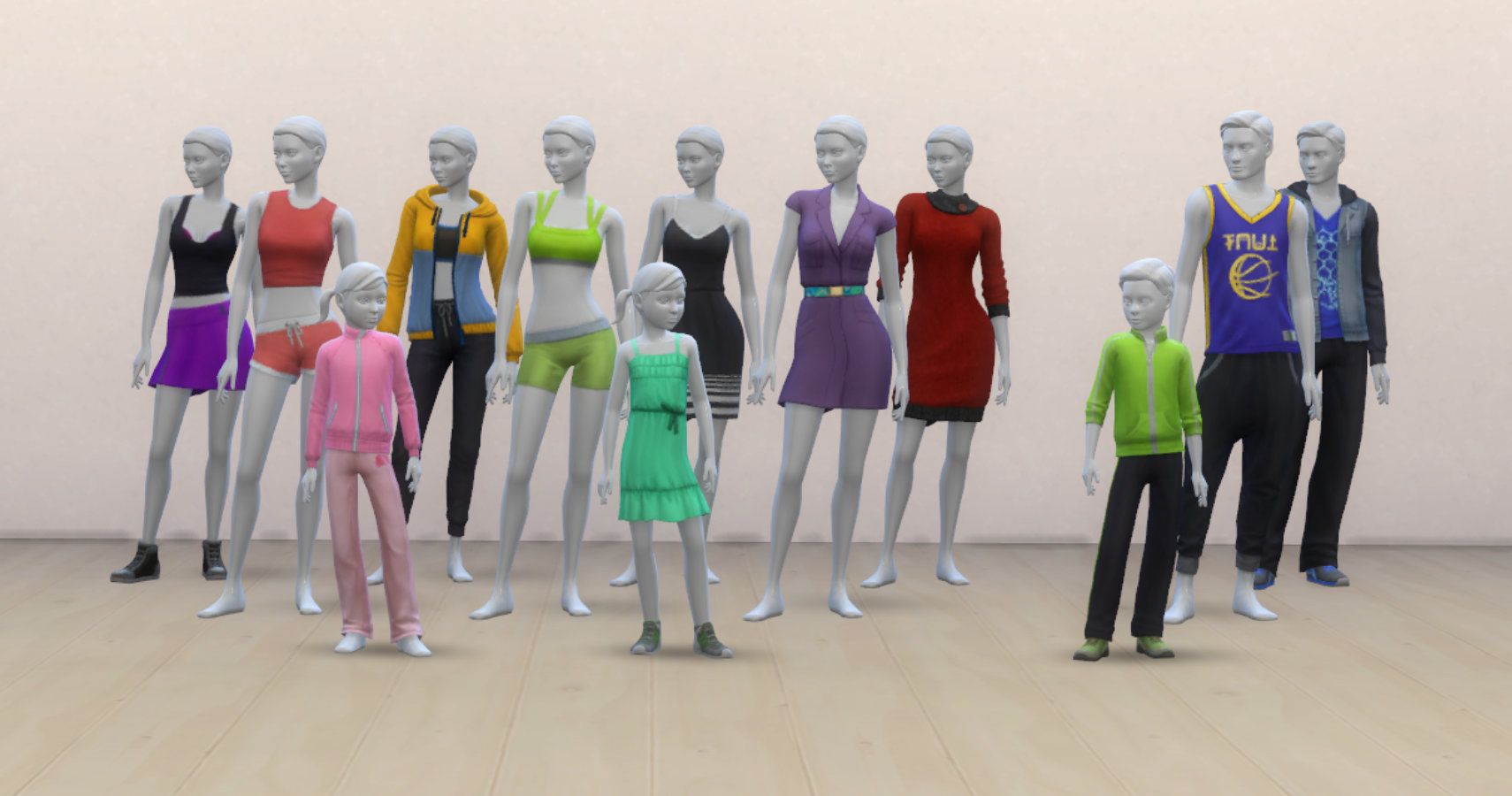 What's really missing from Create-a-Sim is clothing with a masculine style as well as clothing for babies, toddlers, and children. All of these are neglected in the vast majority of packs since feminine young adult clothing always dominates, as it does here.
Even if we assume that the packs more tailored to these markets, like Toddler Stuff, didn't sell well, why choose gym clothes? Where did the research that considered crop tops to be lacking come from? While the dresses are more versatile and unique, there's surely no way anyone needed more crop tops, tiny shorts, and trainers, even if they don't own all the previous DLC. This one just seems badly thought out in terms of theme, but it's not the worst kit out there.
Bust The Dust Kit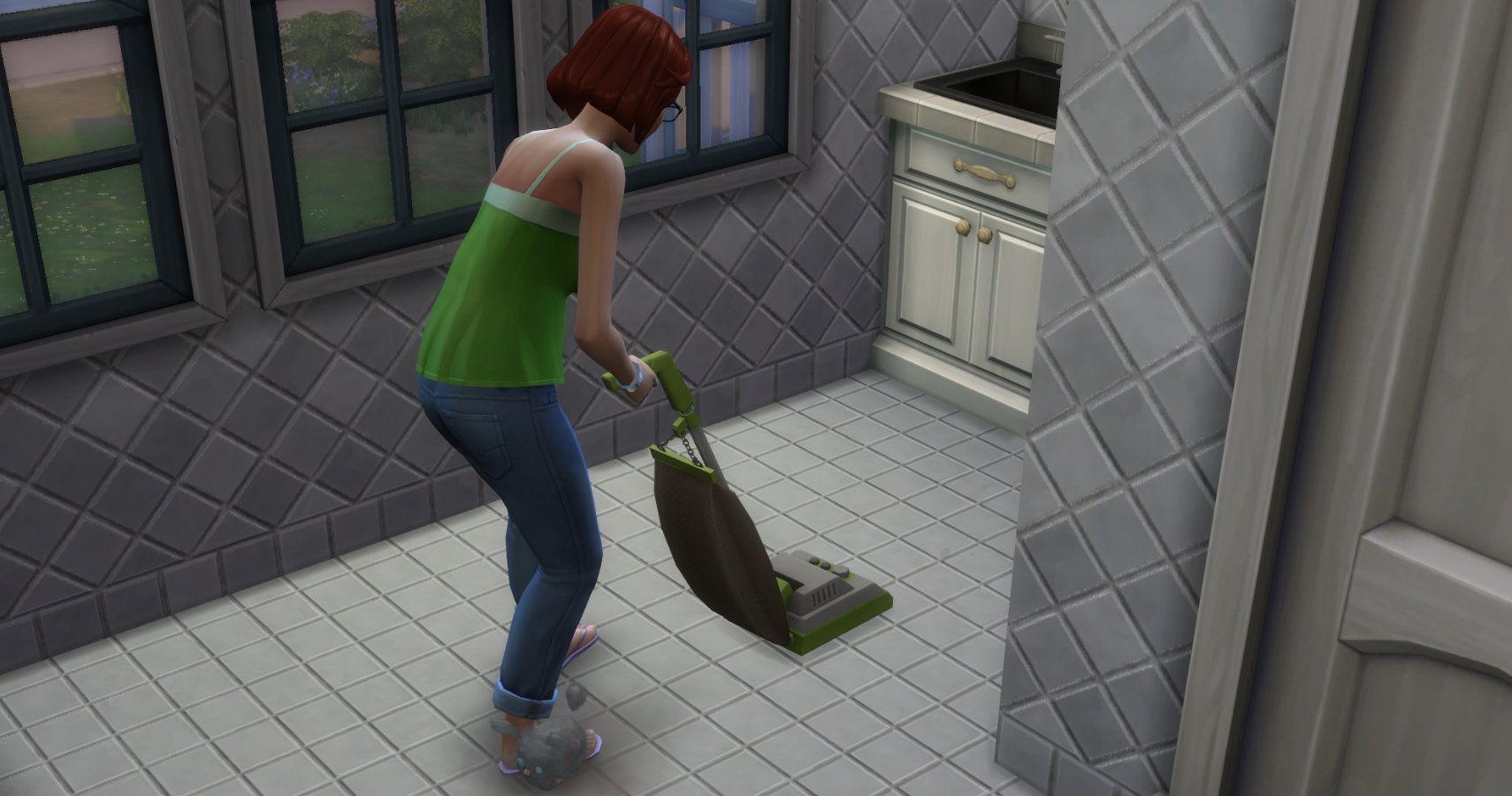 "Busted" sums up this kit and it's likely to be a disappointment for any players looking to add realism to their gameplay. I'd heard the mutterings about the pack being broken, but wanted to test it for myself.
I used the Pancakes household and their reasonable-sized two-bedroom home. I didn't clean at all to start and the floor was tested as clean. Within 12 hours, the floor was dusty and dust bunnies appeared. It takes 45 minutes in-game to clean and it can take a couple of vacuums per floor to get back to clean. This continued for several days. I had to vacuum two to three times a day to keep on top of it. If you do some extra cleaning you can start to extend the time between needing to vacuum, but I did spend what seemed like a large amount of time cleaning. If you don't keep on top of the dust it also becomes a fire hazard, so your home can become deadly, fast.
Also, Sims won't remove the vacuum from their inventory after they use it, and if they have the neat trait, they will likely decide to use it in a variety of random and inappropriate places.
The other issue is with dust bunnies themselves. They are incredibly cute and you can befriend them. However, if you keep them happy, when they bring you gifts it becomes game-breaking. They'll bring a huge array of random treasures including expensive Selvadoradan artifacts. You'll also get a steady stream of random simoleons, making you very rich, very fast.
Everything is tuned so high that it's all too much very quickly. Dust is frequent, you can earn hundreds of simoleons in your sleep and it just feels too much. You can turn off the dust system, but then you've paid for half a dozen ornamental vacuums that will probably still end up in your Sim's inventory.
Kit Catastrophe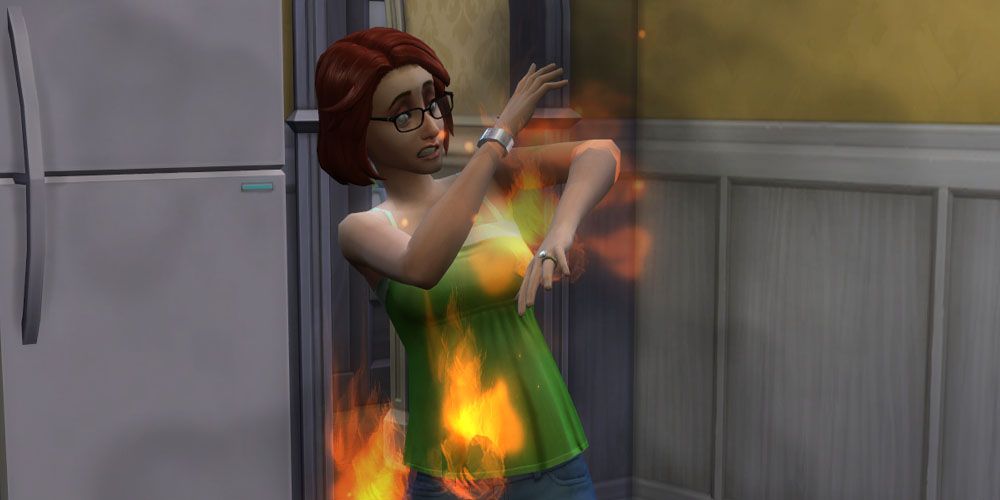 Overall, the experience of kits just feels like a great idea badly executed and it's sad to see. While the Country Kitchen Kit is well done and all the packs look great in terms of the design of the items in them, there are fundamental flaws. The Throwback Fit Kit seems like it was unnecessary in terms of theme and it's still heavily female-weighted, which is a common complaint. Finally, the Bust The Dust Kit is so badly tuned that it makes the entire game feel like a chore and a dodgy get rich quick scheme combined.
Aside from this, the pricing is incredibly unbalanced, another common occurrence that's made starker by the fact the packs aren't good value to begin with. While the pack costs $5 in the US, other territories are paying far more. In Australia, the price is $7.95 which is $6 US, while in the UK Kits cost £5, which is $7 US.
To make matters worse, I went into the game to take a screenshot for this article only to discover that Origin has decided that I didn't buy Throwback Fit Kit, even though I have the receipt to prove it.
If EA wanted to restore confidence in The Sims 4, this certainly isn't the way to do it. While the kits may be better value than previous stores, they have been badly executed, and the fact that no one appears to have received copies for review, not even the EA Game Changers, speaks volumes. This one's a "must try harder."
Next: What The Sims 4 Needs To Survive in 2021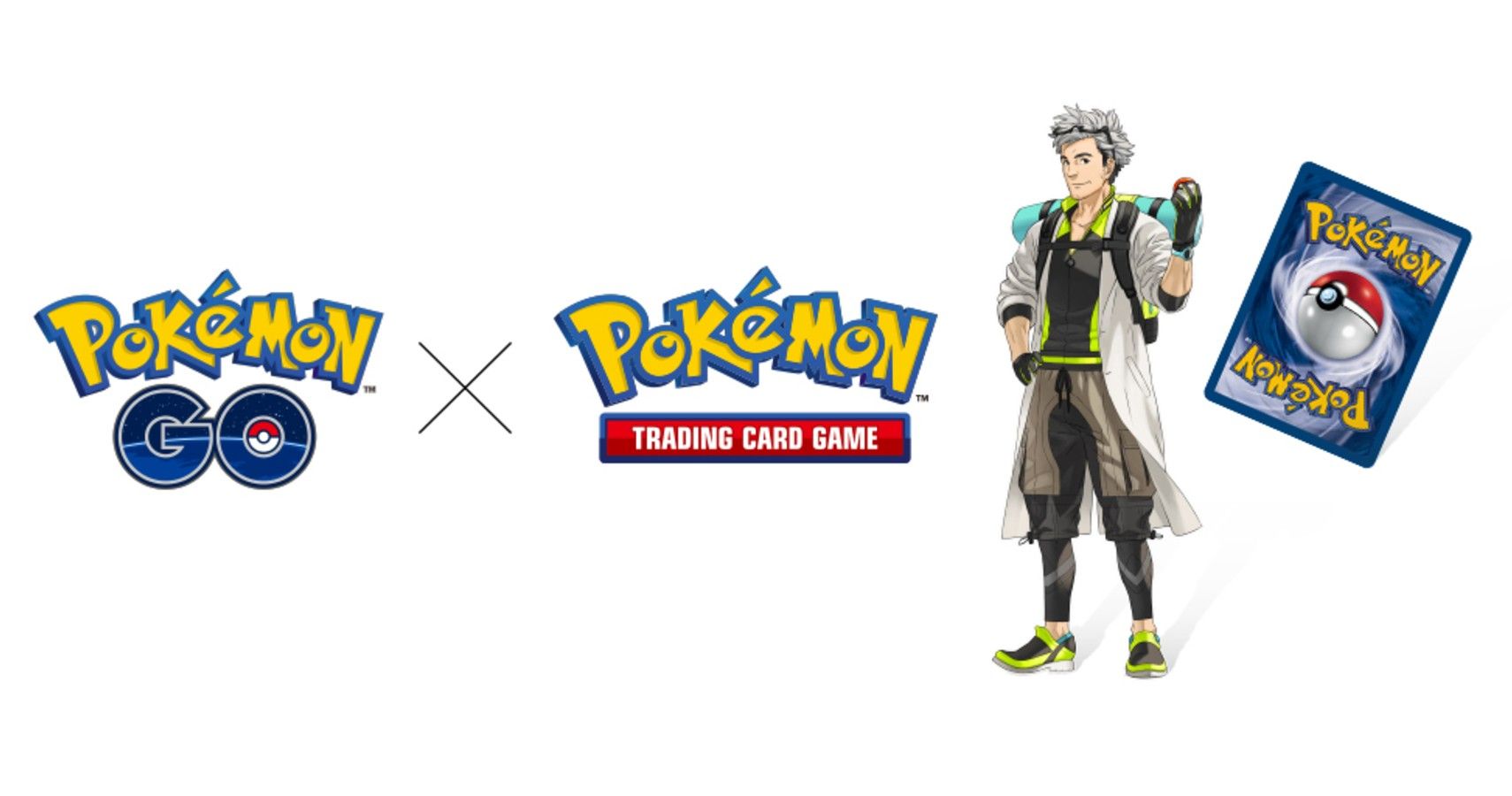 TheGamer Originals
sims 4
Helen began playing games at an early age with her first computer being a hand-me-down Sinclair ZX Spectrum. It didn't put her off… She is all grown up now but is still a gamer at heart, especially when it comes to The Sims and other strategy and simulation games.
She juggles the daily demands of life with a family and somehow still finds the time to indulge her two passions in life, writing and gaming; sometimes both at the same time.
Source: Read Full Article