Marvel dropped a big showreel yesterday, one dedicated to its past, present, and future. While the MCU juggernaut seemed unstoppable, the pandemic gave it its best shot, knocking the MCU out of its perfectly coordinated release schedule right on the heels of its greatest triumph in Avengers: Endgame. While nobody at Marvel Studios or in the fanbase would have chosen a year long break willingly, it might have been for the best. It gave us time to decompress following all the changes Endgame and 'the blip' wrought, allowed the television wing of the MCU to gain momentum and lead out the new era, and of course, it also means the return gets to be hyped up, rather than potentially falling victim to superhero fatigue. After the showreel though, all I'm interested in is Eternals – because it actually looks like a real movie.
I'm not a cinematic snob. My favourite film is Lost In Translation, which while not a popcorn flick is hardly arthouse, and I count Jennifer's Body, Scott Pilgrim Vs The World, and The Simpsons Movie amongst my favourites too. I've seen every MCU flick since the first Avengers in the cinema. When I say 'a real movie', it is not a Scorcese-style 'Marvel is killing film' level take. I like the MCU, but they are all very specifically superhero films first, and anything else second. Captain America: The Winter Soldier mixes in All The President's Men and '70s spy thriller tropes in, but it remains a superhero movie. Spider-Man: Homecoming does the same with '80s high school comedies, while Ant-Man and the Wasp lets Paul Rudd go screwball. But they're all superhero films first. Eternals looks like it might not be, and that's something we should be rooting for.
Eternals is being directed by Chloe Zhao, fresh off her Oscar wins for Nomadland. While there are still some genres that don't get a look in at the Oscars, the Academy has room for a greater variety of genres than the MCU. Still, Nomadland is very much a typical Oscar winner – it's a slow moving drama that explores the human condition via Fern, a woman in her sixties who gives up on modern life after the Great Recession and decides to live in her van, driving around the American Midwest. It's less about story than it is about people, and it's littered with natural, imperfect shots that capture the wilderness with all its blemishes. It is nothing like a Marvel movie at all.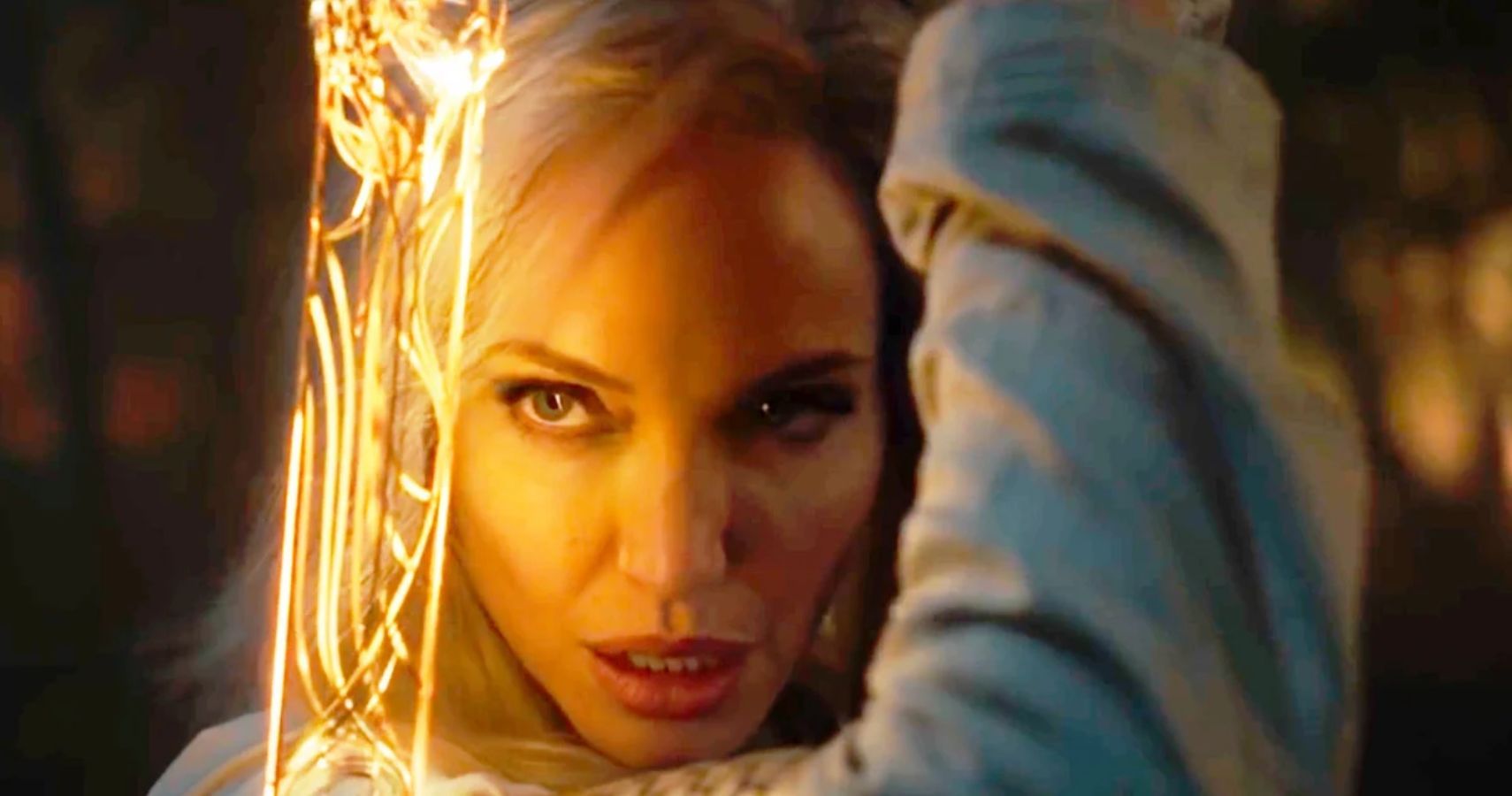 When MCU head honcho Kevin Feige (it's pronounced Feegelsteenberg) spoke to Variety about Chloe Zhao's influence on Eternals, one of the quotes underlined why the MCU needs a director like Zhao. "This is right out of a camera; there's no VFX work to this at all!" Feige told Variety, explaining how he had to keep repeating it to the other higher ups because he was so amazed that Zhao had shot a sunset and hadn't used a computer to make it look better. While this may have been said somewhat in jest – and I'm not too convinced it was – it highlights the thought process at Marvel Studios. They have some great characters, they treat them well, and they know how to milk an emotional tearjerker, but there's a wall. The suits, the backgrounds, the effects, even the goddamn sunsets are all digital. This barrier stops us from truly connecting with these characters, no matter how emotionally resonant their stories may be – the fact that differences are always settled with a fight, usually with a symmetrical but diametrically opposed villain, also reduces the chances of any deeper themes landing.
In the brief snippets of Eternals released thus far, we have already seen glimpses of what Feige talks about, and the fact he's pushing it as a selling point means the MCU hasn't tried to hammer Zhao into shape too much. We don't know enough yet about the story to know how far out of the MCU box it will step, but aesthetically at least, it's ringing the changes.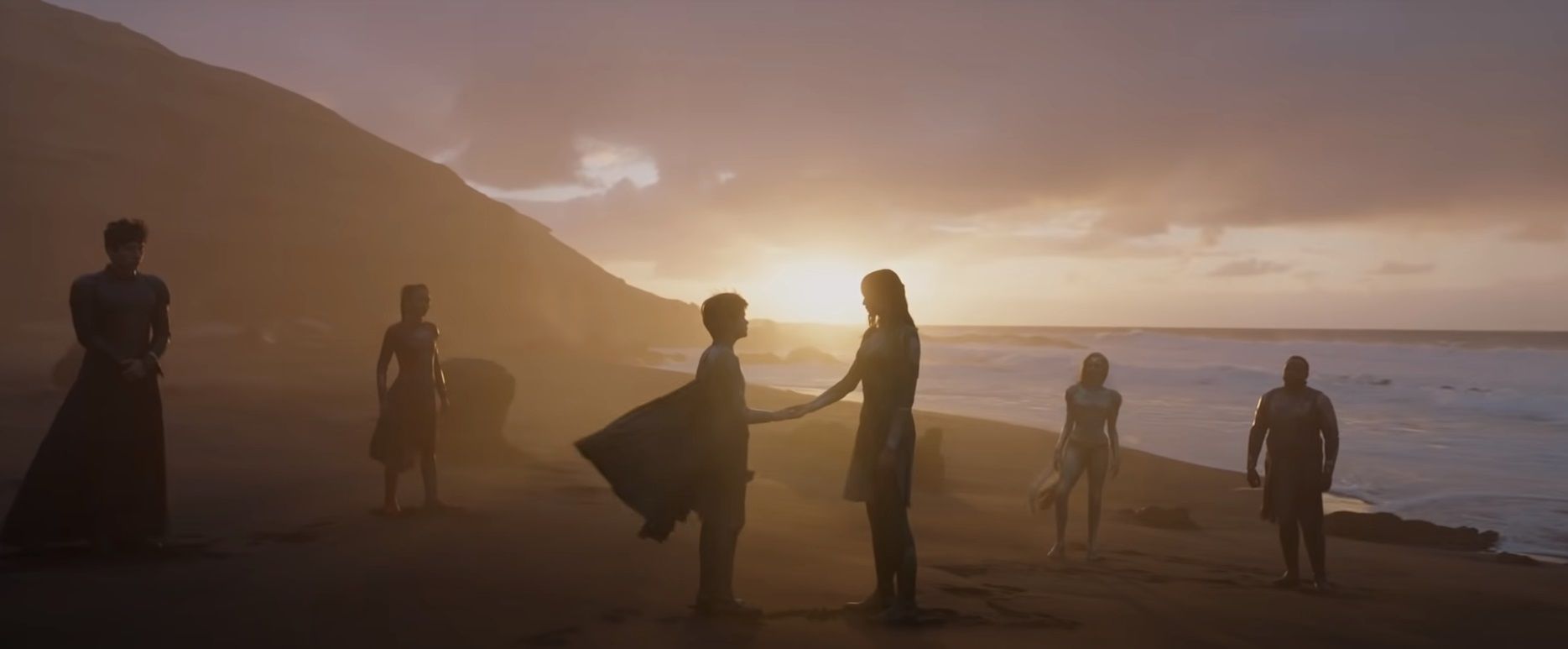 The timing is right for the MCU to step in this direction too. It's in a position where it can take greater risks, and has moved past relying on mascots. Sure, Spider-Man will always sell out seats, but nobody would really be queuing up for an Eternals movie without the MCU swirling around it. The MCU no longer needs to rely on recognisable characters; just being the MCU is enough. In fact, because not many people in the audience will know the comics and because the cast are all debuting here, Zhao has more control over their starting point, and gets to experiment further.
WandaVision may well have paved the way a little bit too. While Falcon and the Winter Soldier was just 'what if superhero movie but TV show?', WandaVision played with sitcom tropes to become something more. It wasn't that aesthetically beautiful, but that's because it was deliberately channeling the likes of All My Children, The Dick Van Dyke Show, and Malcolm In The Middle. It's nothing like Eternals in that sense, but – ending aside – it didn't try to be a superhero movie most of the time either, which is exactly what I expect Eternals to do.
Next: The MCU Needs To Stop Making Bucky A Bridesmaid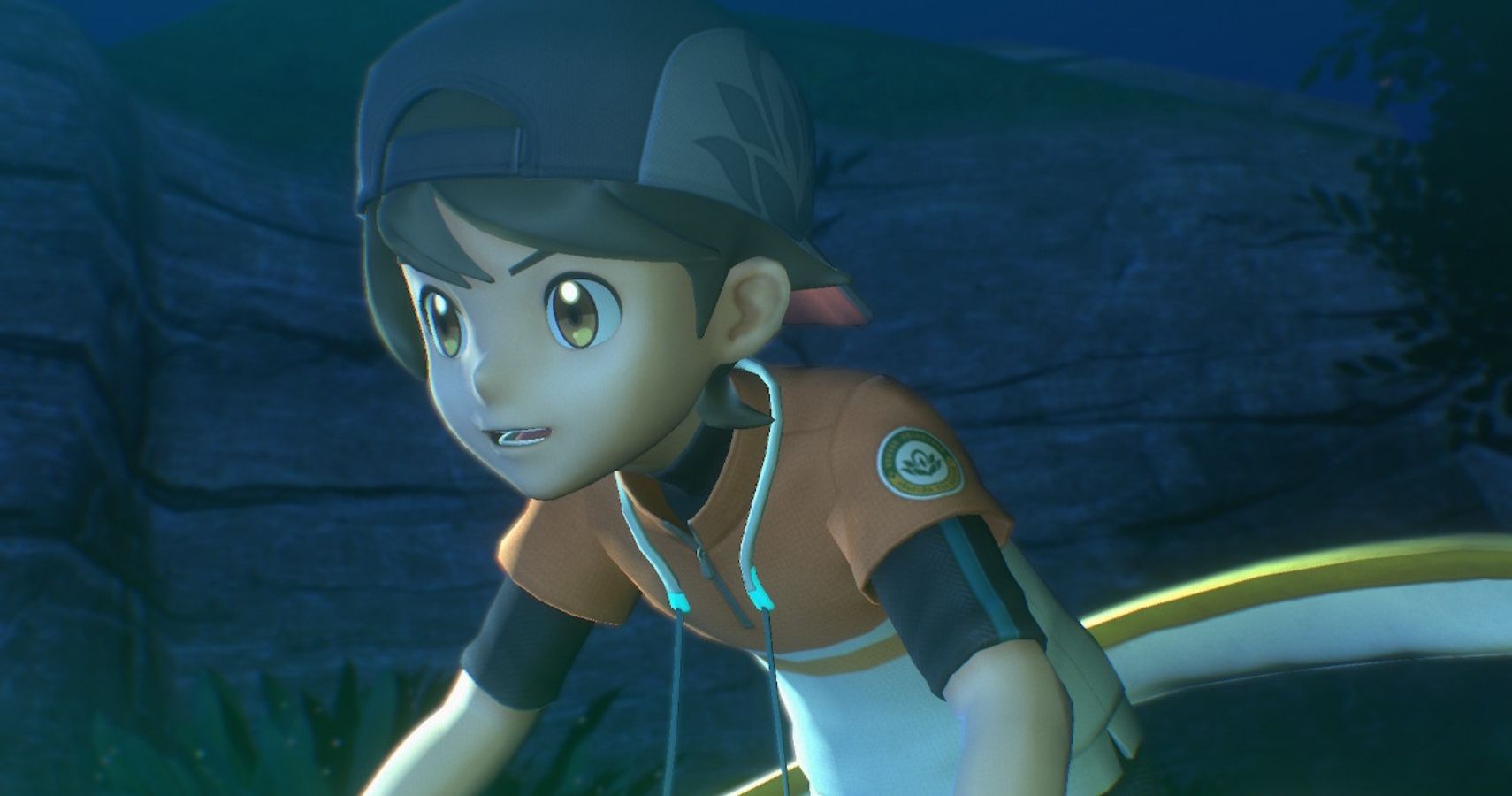 TheGamer Originals
disney
Marvel
MCU
Stacey Henley is an editor for TheGamer, and can often be found journeying to the edge of the Earth, but only in video games. Find her on Twitter @FiveTacey
Source: Read Full Article