Nintendo barely gave us any time to scramble together a Direct recap this morning. Surprise uploading the 25-minute video to YouTube, there were a ton of announcements packed in for stuff no one even saw coming. It was obvious that Xenoblade Chronicles: Definitive Edition was around the corner, but a new Clubhouse Games?!
If you don't want to sit through the full video, we've done the hard work to recap everything that happened during it. Strap in, though, because there's a lot of stuff.
The first bit of news concerned Xenoblade Chronicles. In addition to showing off more of the game, the new trailer confirmed that the re-release will be launching on May 29, 2020. Not only that, but it will contain a new epilogue and even get a collector's edition bundle. Pretty nifty.
Right after Xenoblade, 2K confirmed that a trio of compilations will be coming to the Switch. These include BioShock: The Collection, Borderlands: Legendary Collection, and X-Com 2 Collection. For Borderlands, you'll be getting 1, 2, The Pre-Sequel, and all of its DLC. These will also release on May 29, 2020.
Marvel Ultimate Alliance 3's "Shadow of Doom" DLC is available today. We were given a short trailer going over the story content. There wasn't much to reveal, especially since you can just boot up the game and play it.
This one was a bit of a surprise. Shinsekai: Into the Depths is an underwater exploration game that bears a resemblance to Pixeljunk Shooter. There's a time attack mode and all manner of deep-sea exploration. It is available right now on the eShop.
Nintendo detailed what will be in store for Animal Crossing: New Horizons' first-holiday event. Not only that, but the second update will be coming in late April to add Earth Day.
A quirky physics-based puzzler called Good Job! was shown off during the Direct. Tasking players with attempting to move stuff in an office environment, it looks like a fun little way to kill some time. If you're interested, the game is available right now on the eShop.
It seems like Atlus is interested in bringing everything but Persona 5 to the Switch. In another surprise move, Catherine: Full Body Edition will be heading to the console on July 7, 2020. You'll have to make do with a Japanese trailer, though, as an English one isn't currently available.
Ring Fit Aventure is getting a content update today. Adding a new rhythm mode with songs from Super Mario Odyssey, Breath of the Wild, and Splatoon 2, this free DLC seems to focus more on getting you moving instead of working through specific challenges. In fact, an endless jogging mode has been added so you can get some cardio going. Just update your game later today and you'll be good to go.
King's Bounty II was given a very brief presentation during the Direct today. It will be heading to the Switch sometime later in 2020 when the game releases. You can watch the above developer diary to learn more about it.
The next Super Smash Bros. Ultimate DLC will be unveiled in June. It will be a fighter from ARMS, likely taking a similar style to Bowser Jr. I'd imagine there will be one generic character with various models, so Spring-Man, Ribbon-Girl, etc.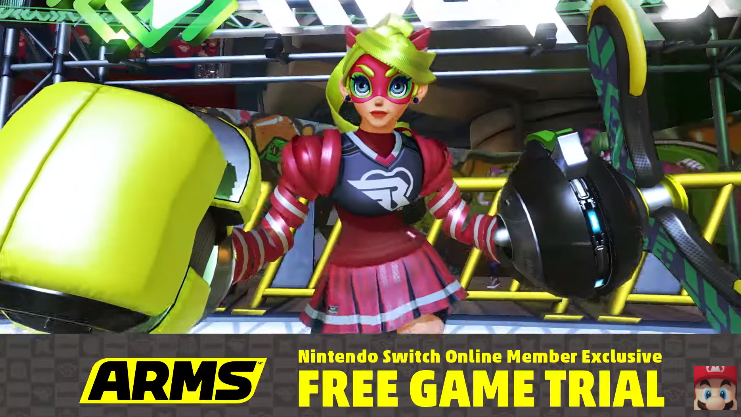 Right after the Smash news, Nintendo announced that it will be giving Nintendo Switch Online subscribers a free trial of ARMS to play. Similar to past efforts for Japanese gamers, ARMS will be playable in full from March 26 until April 6. You'll have access to the full game and be able to play online matches. It's a neato deal if you've been interested in this plucky fighter.
Nintendo showed a deep dive into the various new systems and story elements of Square Enix's Bravely Default II. It was a little much for me to keep up with, but you can watch the trailer if you're interested. Visually, it looks very nice.
Probably my favorite announcement of the Direct, Clubhouse Games: 51 Worldwide Classics will be heading to the Switch on June 5, 2020. It will include, as the title states, 51 different games from across the globe. Along with solitaire, blackjack, and mahjong is a mixture of stuff that looks like it was ripped from Wii Play. This should be a blast.
GungHo is bringing its free-to-play multiplayer platformer Ninjala to the Switch. It will be releasing on May 27 and feature 4v4 online fights.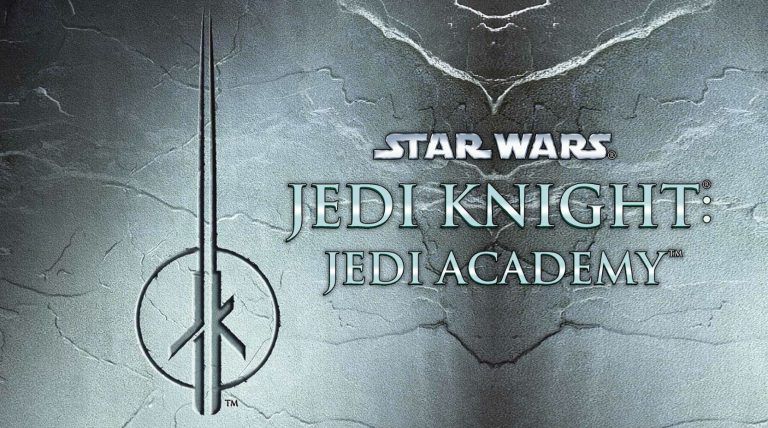 The next few announcements went by quickly, so we'll lump them together. Star Wars Jedi Knight: Jedi Academy is available right now on the eShop. Following that news, it was revealed that Star Wars Episode 1: Podracer will be heading to the eShop "soon." If that wasn't enough, the Panzer Dragoon remake is also available today on the eShop. It will be a timed-exclusive for Switch before heading to PC.
If three rapid-fire announcements weren't enough, Nintendo threw in a sizzle reel of a bunch of titles coming throughout 2020. The biggest announcement was that Saints Row IV: Re-Elected will be available tomorrow, though we already knew that. The rest you can find below.
Trials of Mana (April 24)
FUSER (Fall 2020)
The Elder Scrolls: Blades (Spring 2020)
Warhammer 40K: Mechanicus (May 2020)
Vigor (Closed Beta April 9)
Burnout Paradise Remastered (2020)
The Legend of Heroes: Trails of Cold Steel III (June 30, Demo Today)
Driller: DrillLand (June 25)
Minecraft Dungeons (Spring 2020)
Capping off the Direct, Nintendo revealed some new info about the first part of Pokémon Sword and Shield's DLC season pass. On the "Isle of Armor," players will engage with a series of dojos that look inspired by the Bruce Lee film Game of Death. There's a lot to cover, but the trailer goes over it pretty well. The first expansion will be available in June with the second part to come later in 2020.
Source: Read Full Article