It's the end of an era: Michel Ancel, creator of Beyond Good & Evil and the beloved Rayman franchise, has confirmed that he's retiring from the gaming industry.
As the world continues to feel the devastating effects of COVID-19, the gaming industry is subject to change and upheaval as much as any other. Industry events are taking place online (if at all), and studios are adapting to working from home to varying degrees of success. It's a time of great change, but one change fans weren't prepared for was the retirement of a true gaming icon.
Michel Ancel, as Video Games Chronicle reports, has been working at Ubisoft for over two decades. In that time, he was pivotal in the creation of the Rayman franchise, a beloved gaming icon in his own right and one of the most popular platforming heroes ever. Just ask the great gaggle of fans who are clamoring for his inclusion in Super Smash Bros Ultimate. Rayman, that is, not Ancel – although, that would be a heck of a DLC fighter announcement on Sakurai's part.
Another of Ancel's major accomplishments at Ubisoft was his work directing Beyond Good & Evil, a 2003 multi-platform adventure that saw a reporter struggling to uncover a bizarre alien conspiracy. It was an intriguing title, a cult classic whose fans eagerly await sequel Beyond Good & Evil 2, which has had a tumultuous development, to put it modestly. Why has Ancel decided to call it quits, though, and what could this mean for the aforementioned sequel?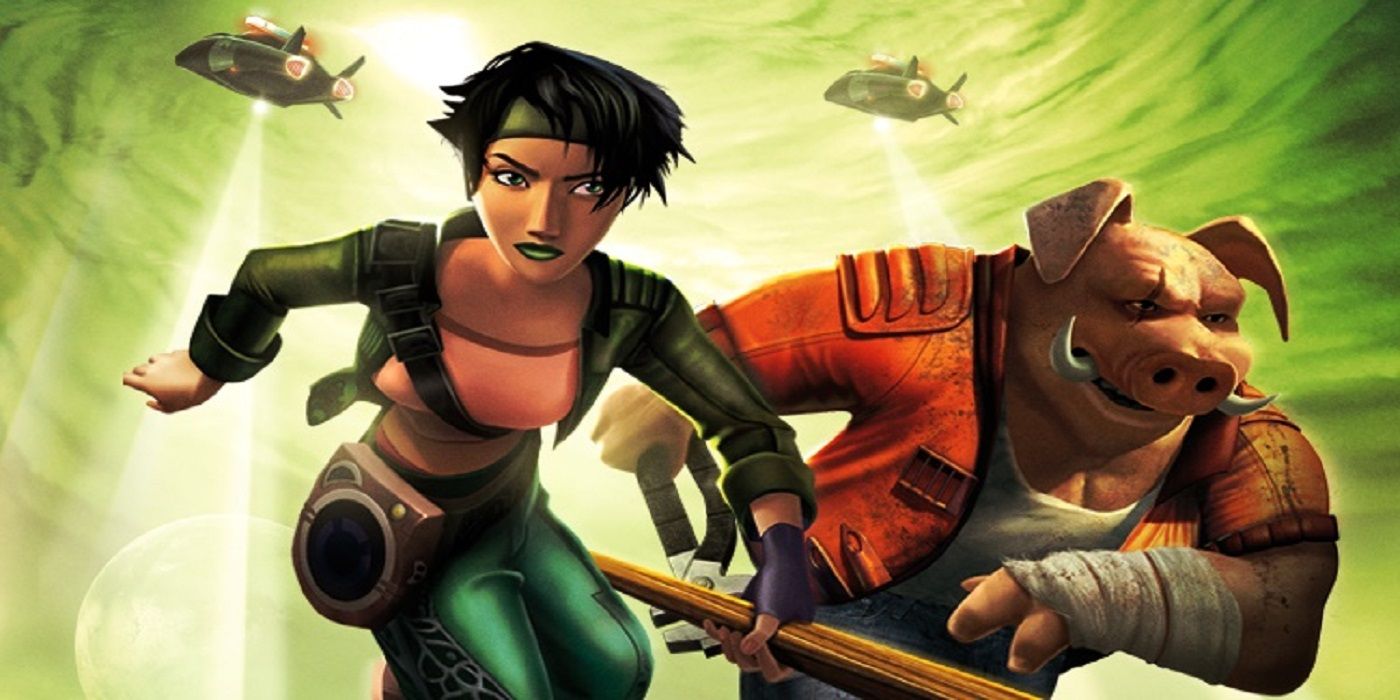 Ancel himself provided the answers to both questions on his Instagram. "Today is very special for me," he wrote. "After more than 30 years, I've decided to stop working on video games and fully focus on my second passion : Wild Life ! My new project takes place in the real world and consists in a wild life open sanctuary dedicated to education , nature lovers and … wild animals."
A noble passion project for sure, in a time when the natural world needs more help and support than ever. For the anxious gamers reading his post, he added, "Many of you might want to know what will happen to Wild and BGE2. No worries, since many months now the teams are autonomous and the projects are going super well. Beautiful things to be seen soon."
In a statement released in tribute to the departing Ancel, Ubisoft said, "Michel Ancel has chosen to leave the video game industry after an exceptional career spanning more than 30 years. A nature-lover, Michel has been working on a personal project dedicated to the protection of wildlife for a long time.
This project, a wildlife sanctuary in the region of Montpellier, France, is now growing in scope, and he wishes to put his full effort into this longstanding passion… we would like to thank Michel for the incredible creative vision he has brought to Ubisoft over the course of his career, and wish him all the best for this new venture."
Video games are about more than the titles themselves. They're also about the incredible, talented, passionate teams that bring them to life. Like the ever-eccentric Hideo Kojima, Ancel is an industry icon and it's incredibly sad to see him go. Still, he's sure to do great things wherever he winds up, and that French wildlife sanctuary is lucky to have him.
Source: Read Full Article