When it comes to choosing a case for your computer, it may seem as though it comes down purely to aesthetics. While the style of the tower is certainly a major factor when choosing the right one for you, there are a lot of subtle (and not so subtle) design decisions that go into making a computer case, many of which may not even occur to first time PC builders.
Corsair designs its towers with a level of attention to detail that's sure to cover everything you want in a gaming case, even things you don't realize you need. I recently had the opportunity to build a fresh machine using the Corsair 275R Airflow Mid-Tower Gaming Case in white. This affordable tower is a work of art with modern geometric patterns on the front and a tempered glass side to show off your lights and hardware. More than that though, this tower offers so many elegant solutions to many common issues in PC builds. When it comes to thoughtful design and bang for your buck, I've never been more impressed with a gaming case.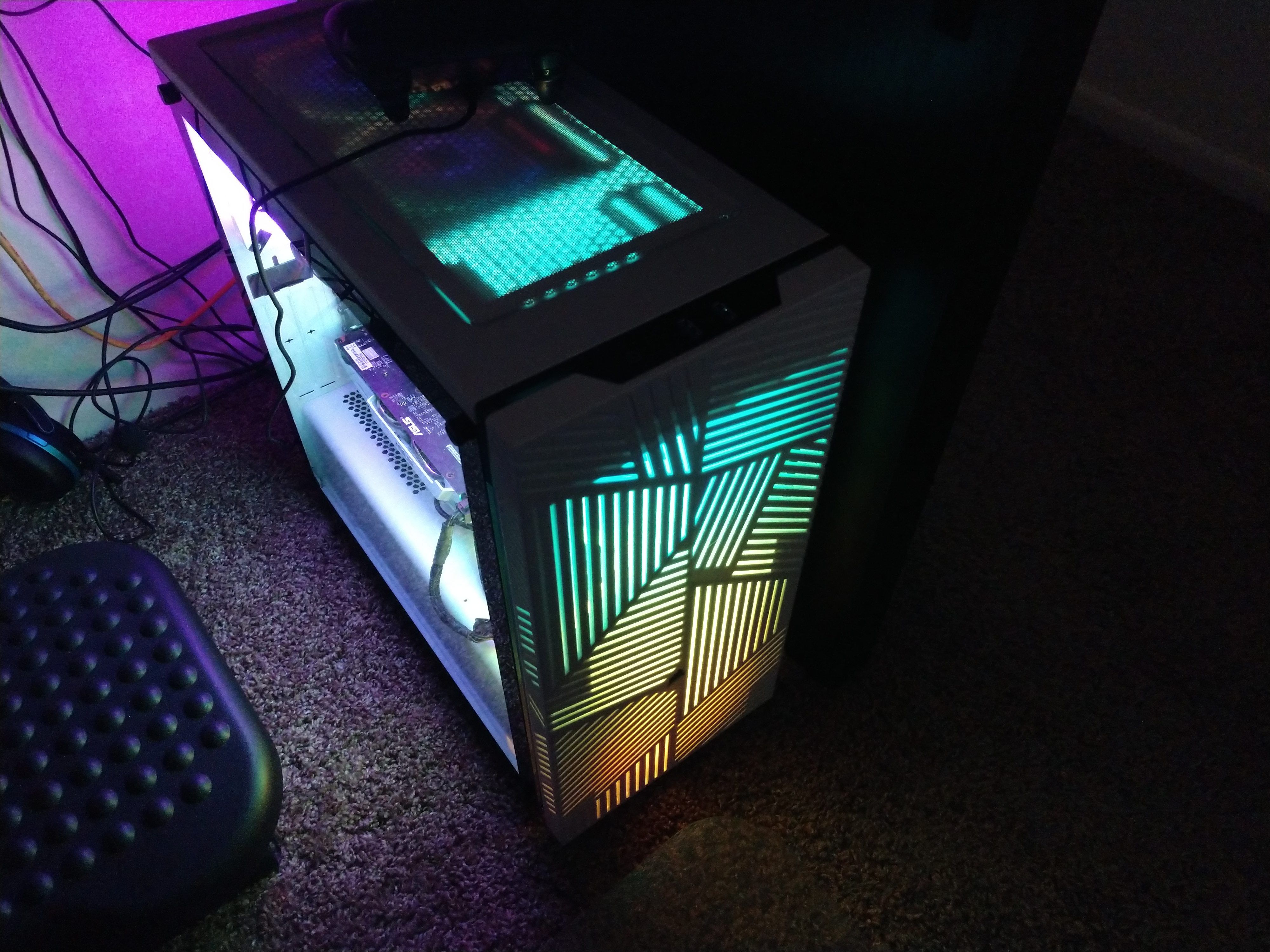 More Room Than You'd Think
A quick rundown of everything I fit into this 275R mid-tower case:Gigabyte x570 UD Motherboard
Ryzen 5 3600x CPU
GTX 1060 6gb GPU
Vengeance LPX 16gb DDR4 memory
Corsair Hydro Series H100i CPU cooler w/ 2 fans
700w EVGA power supply
4 iCUE QL Series RGB Fans
1 SSD and 1 HDD
Mid-towers are usually fairly compact, and while the 275R is no exception, I feel like I have ample room to work and organize. My mobo runs the entire length of the tower, giving me the slimmest margin between the video card and the ports beneath it (which include the USB headers and the headers for the front of the case). There would be no way to fit two video cards in there, but if you're running SLI/Crossfire, a mid-tower isn't really for you.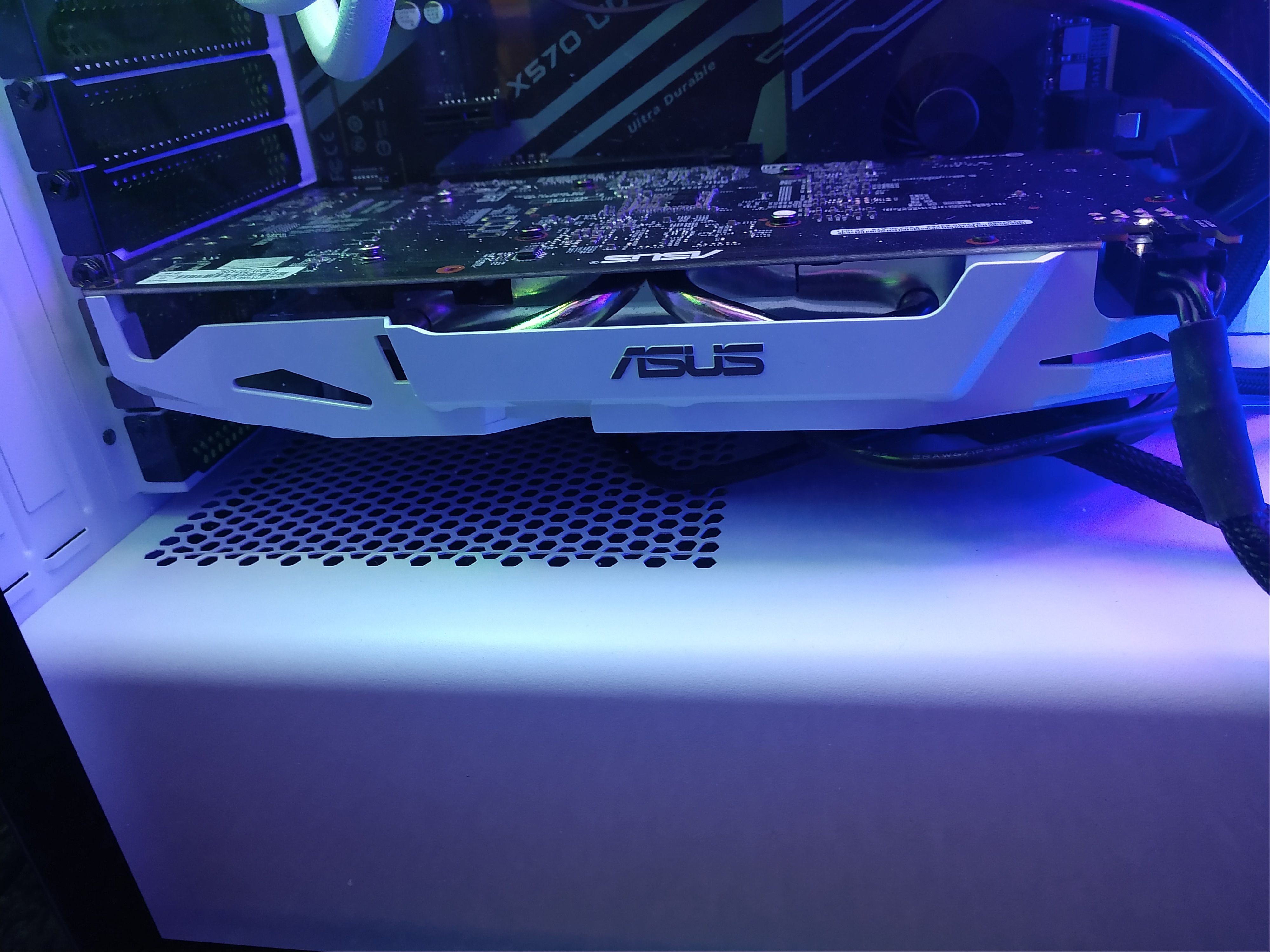 The fans on the radiator at the top of the case overlap with the fan headers and the memory slots, such that anytime I need to change or add memory, a fan is going to need to come out first. Not a huge problem, but a sacrifice that comes with a case of this size.
Everything seems like a tight fit, but the space inside is used so intelligently. The case is split in half with one side (the glass side) for presentation and the other side for drives, cables, and power supply. There are small oblong doorways with rubber covers all over the case for routing cables. I had little trouble finding ways to route and stash all the cables away on the hidden side of the case. There's even a nice gap at the top of the tower for running cables. That kind of attention to detail goes a long way and makes the overall look of the case so much nicer.
There are two drawers for HDDs and two slots for SSDs. The power supply fits in its own little cubby, and the intake fans on the front each have a small gap for running the cables out. Everything has a place and, with a little creative cable management, the finished build looks extremely clean.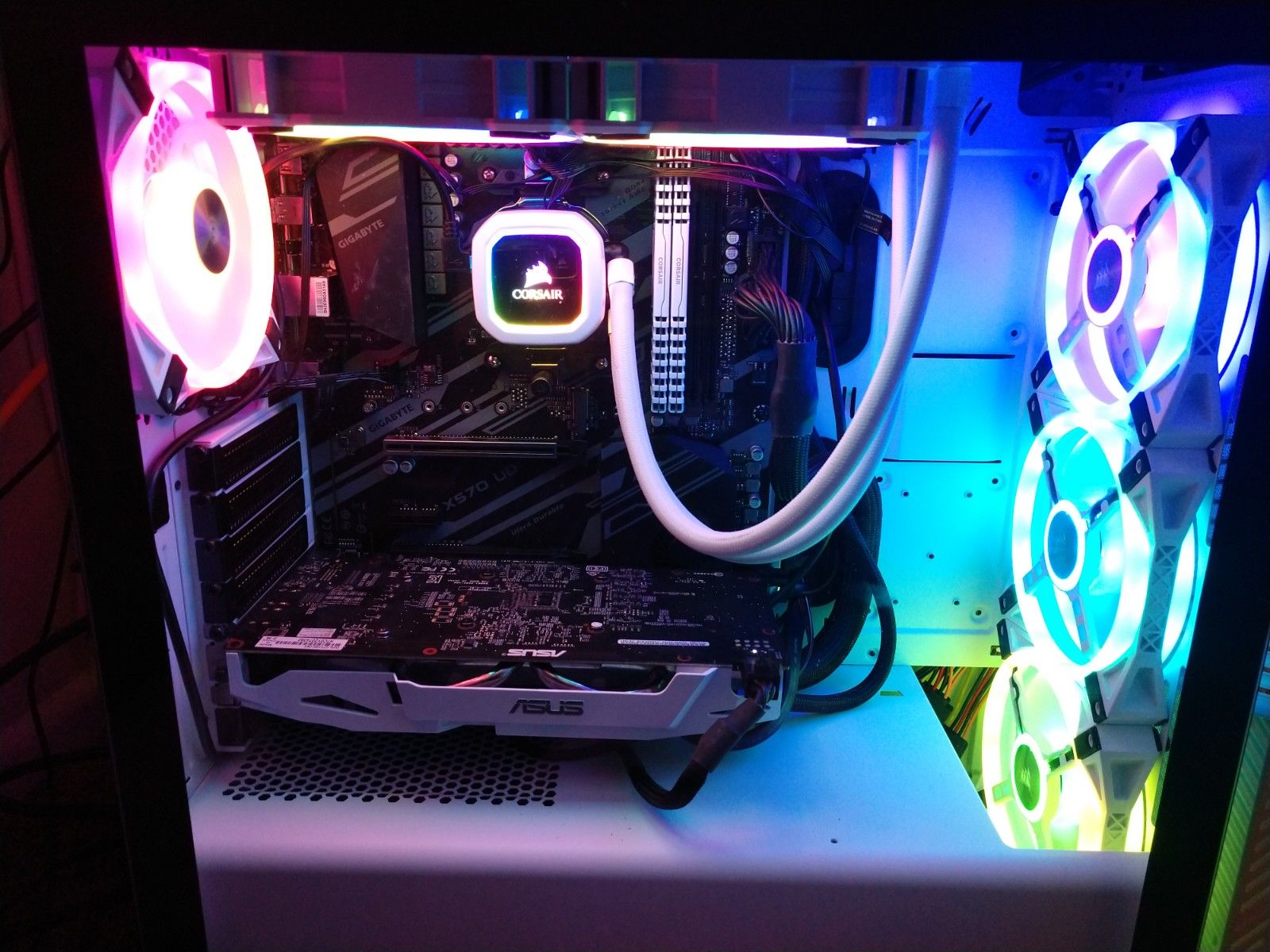 Lightweight Materials Cut Down On Cost, But Not On Style
The tempered glass side panel is the heaviest part of the tower. The chassis itself is metal, but there are a lot of plastic parts too. The front panel is all plastic and detachable and snaps off so that fans can be added. It actually doesn't even look too bad with the front panel off. The HDD trays are plastic, which I don't have any problem with at all. They still have holes for mounting, and I don't see any need for metal hard drive trays.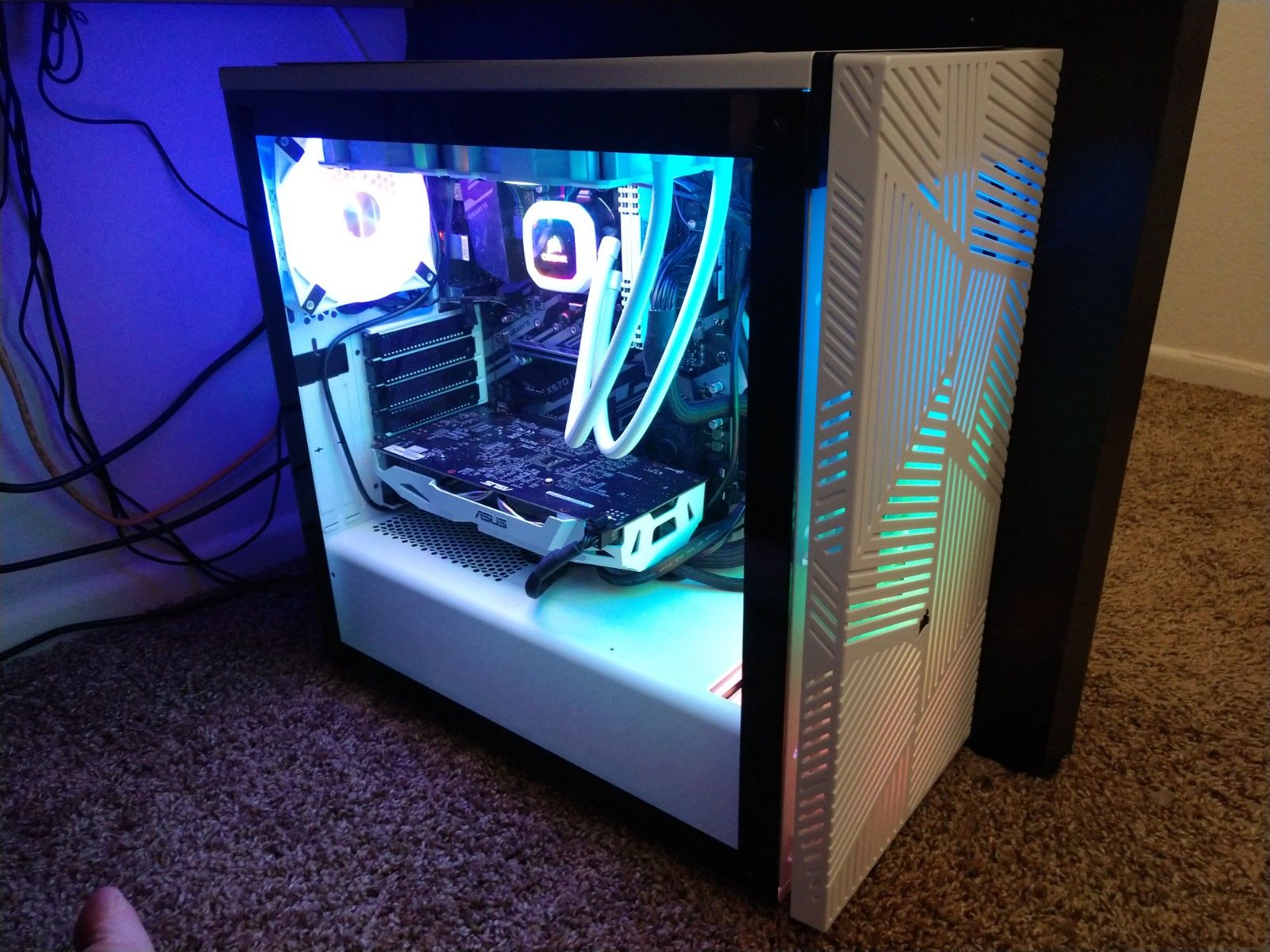 The result is a compact, super lightweight tower that doesn't compromise on style. Not only does the front panel look great, but it provides excellent airflow to everything inside. Paired with the iCUE QL Series RGB fans and the H100i CPU cooler from Corsair, my tower is beautifully illuminated on the front, top, and left side. I couldn't be any happier with the way it turned out.
A Corsair 275R Airflow Mid-Tower Gaming Case was provided to TheGamer for this review. You can check out all of Corsair's gaming cases (and more) over on their website.
Source: Read Full Article