Good news for fans of the Disney series Gargoyles. While the show, sadly, isn't getting a reboot quite yet (looking at you Disney+), fans can still enjoy the series through a brand new cooperative board game. Popular game maker Ravensburger has announced the upcoming game, titled Gargoyles: Awakening, based on the beloved '90s series
Comicbook.com broke the news on the game, which takes its name from the show's five-part pilot episode. The game will allow players to choose from six characters from the series: Goliath, Brooklyn, Lexington, Broadway, Hudson, or NYPD detective Elisa Maza. They will then work together to take down the evil billionaire Xanatos and "Angel of the Night" Demona in one of four unique scenarios. The game will incorporate a 3D cityscape board of Manhattan, as depicted in the original cartoon, complete with some of the show's landmarks like Xanatos' castle-topped skyscraper and the police clock tower.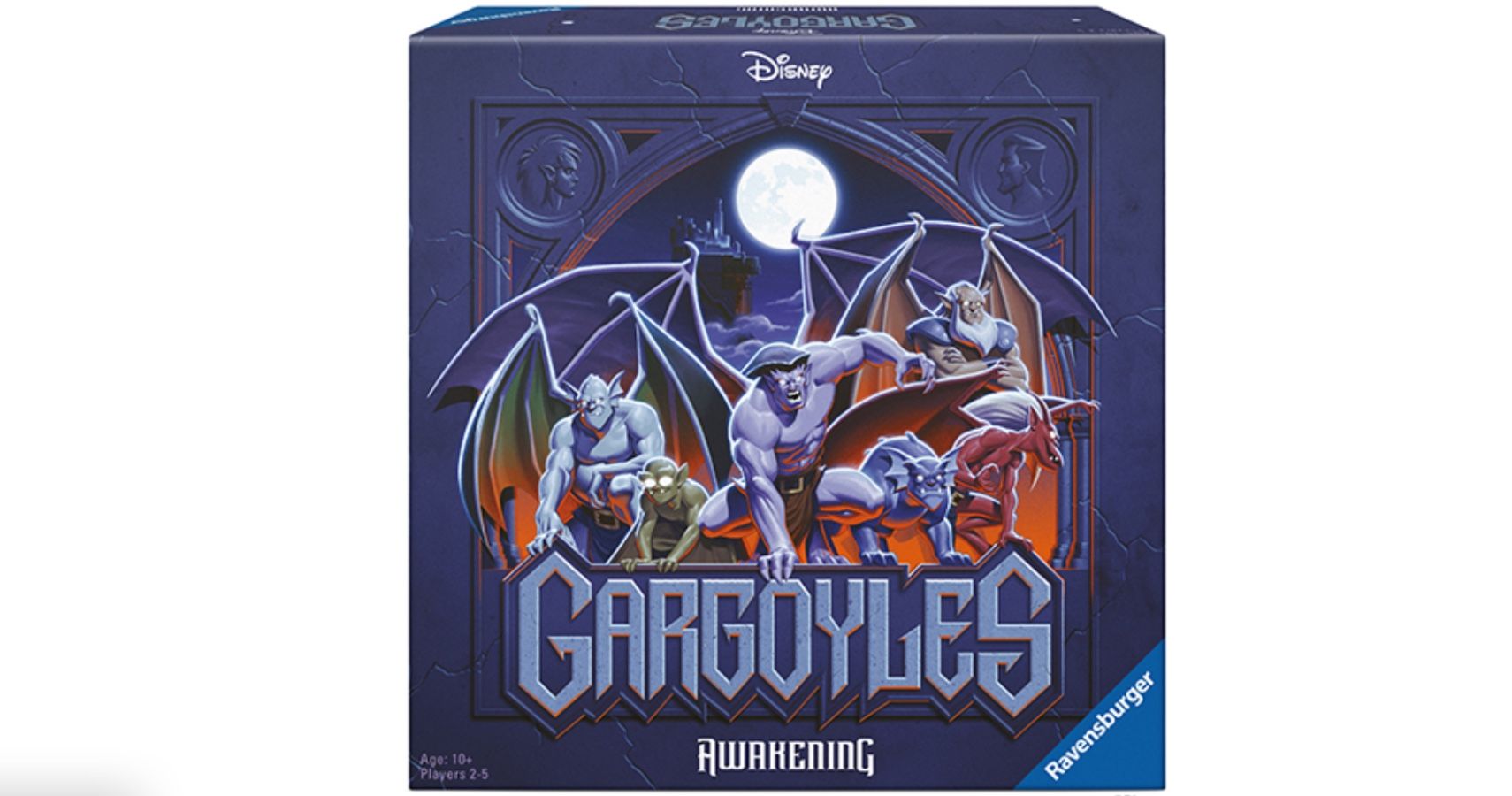 The game will offer four unique scenarios that take inspiration from classic Gargoyles episodes. The scenarios include:
"Reawakening" – Players face off against Xanatos and Demona to save Coldstone's mind.
"Temptation and Magic" – Demona has stolen the Grimorum Arcanorum and uses the book's magic to enslave innocents.
"Information Warfare" – Players must collect three stolen data disks.
"Battle with the Steel Clan" – One player will assume the role of Xanatos and the Steel Clan. They will then choose to either defeat a hero or destroy the police tower while the other players try and stop them.

Clearly, the folks over at Ravensburger are big fans of the series.. "As a beloved story with a passionate fanbase, Gargoyles is a perfect fit for our catalog," shared Florian Baldenhofer, the Executive VP at Ravensburger North America. "Our team has wanted to create an immersive Gargoyles game for years, and with the resurgence of interest thanks to Disney+, there's never been a better time to feature it."
Gargoyles was originally released back in 1994 and ran for 78 episodes (three seasons). The show focused on a group of Scottish gargoyles that had been resurrected in New York City and had to deal with both the shock of living in the modern world and various supernatural enemies and threats. The titular gargoyles would turn to stone during the day but come to life to save the world at night with their human pal Elisa. The show was revered for its awesome world-building but was cancelled by Disney in 1997. While fans have been eager for a reboot, this game is the next best thing.
The game will be available at Target on August 1, 2021 and will retail at $34.99.
Source: Read Full Article