Disney and Pixar's Luca is arriving this summer, so it makes sense that both studios are promoting the film with a new poster.
The titular character in this promotional artwork is lying on the beach in his true monstrous form. It goes well with the concept of the film, which has Luca explore a human world within a transformed body.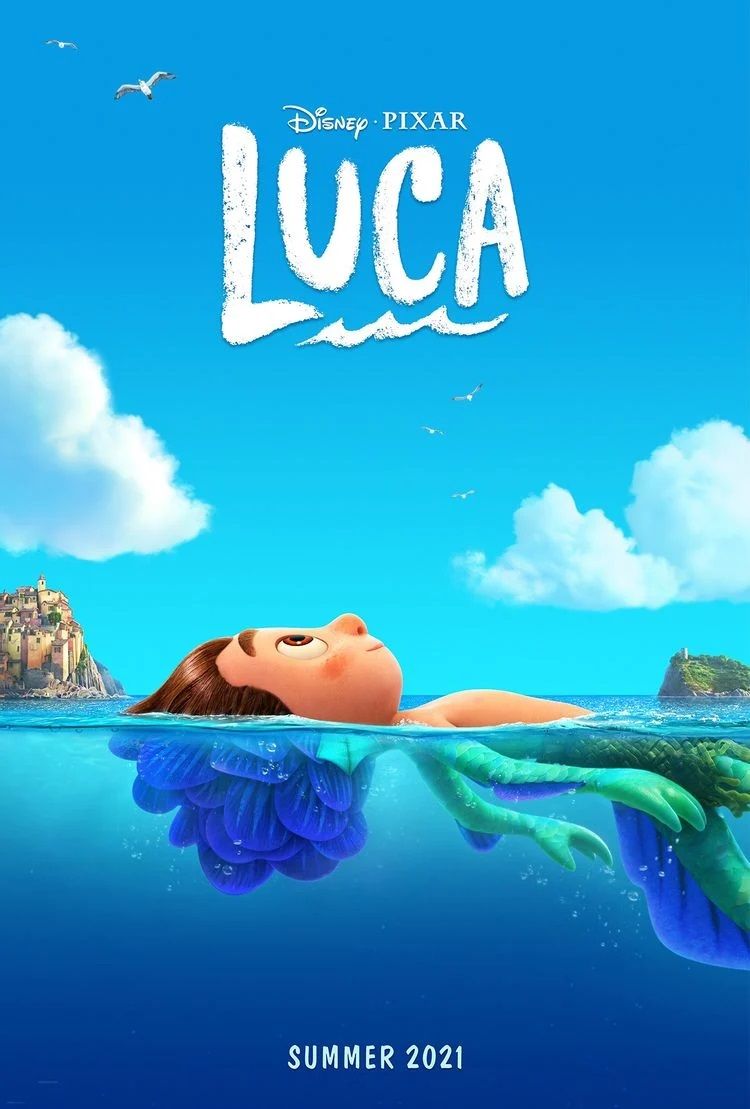 He meets a friend in an Italian riviera town and, according to the synopsis that Collider found, the film is a "coming-of-age story about one young boy experiencing an unforgettable summer filled with gelato, pasta and endless scooter rides." The conflict comes in as Luca has to keep secret that he's actually a sea monster from another world below the sea. It sounds like a neat spin on a Disney classic The Little Mermaid but as a coming-of-age story instead.
A trailer has been announced to release tomorrow, according to Comic Book, so we'll see this stunning Italian landscape in action relatively soon. It will likely make us want to go on a trip to Italy, despite being stuck at home during the pandemic.
The film is scheduled to release on June 18, 2021, in theaters, but as COVID is still present, we will likely see either a delay or a Disney+ release like December 2020's Soul. People are still cautious to go to the movie locations like AMC and Cineplex (if you live in Canada).
Relatively soon, Raya and The Last Dragon will be available to watch in theatres and on Disney+ through its Premier Access that costs $29.99 to rent. It's just a few weeks away as it will be releasing on March 5, 2021.  If you think about it, that's around the same cost as two or three movie tickets, depending on your area. After watching it, perhaps Raya and The Last Dragon would make for a great world in Kingdom Hearts 4.
Source:
Read Full Article