Any built-in options to record or stream gameplay from your console are usually pretty poor. When it comes to recording, most only allow a few minutes of footage, possibly longer if you opt to plug in external storage, and even then the quality can be dicey. As for streaming, options are naturally limited to the basics, and completely non-existent when it comes to the Nintendo Switch. You're never going to get the full package when it comes to recording or streaming on your console, but fortunately, that's where capture cards come into play.
The HD60 X is Elgato's latest offering to the market and the newest upgrade in the popular HD60 range. It features 1080p60 HDR10 capture quality and 4K60 HDR passthrough to provide premium-quality video. It works with any app, can be used to stream to any platform, and doesn't impose any irritating restrictions such as watermarks or time limits.
One of the biggest selling points of the HD60 X is that it features VRR (Variable Refresh Rate) so you don't see a drop in quality when there's a lot happening on your screen. It also has up to 1090p 120 HFR (High Frame Rate) passthrough, making it especially optimised for the Xbox Series X|S and PlayStation 5. These are the main factors that set it apart from the previous model: the HD60 S+.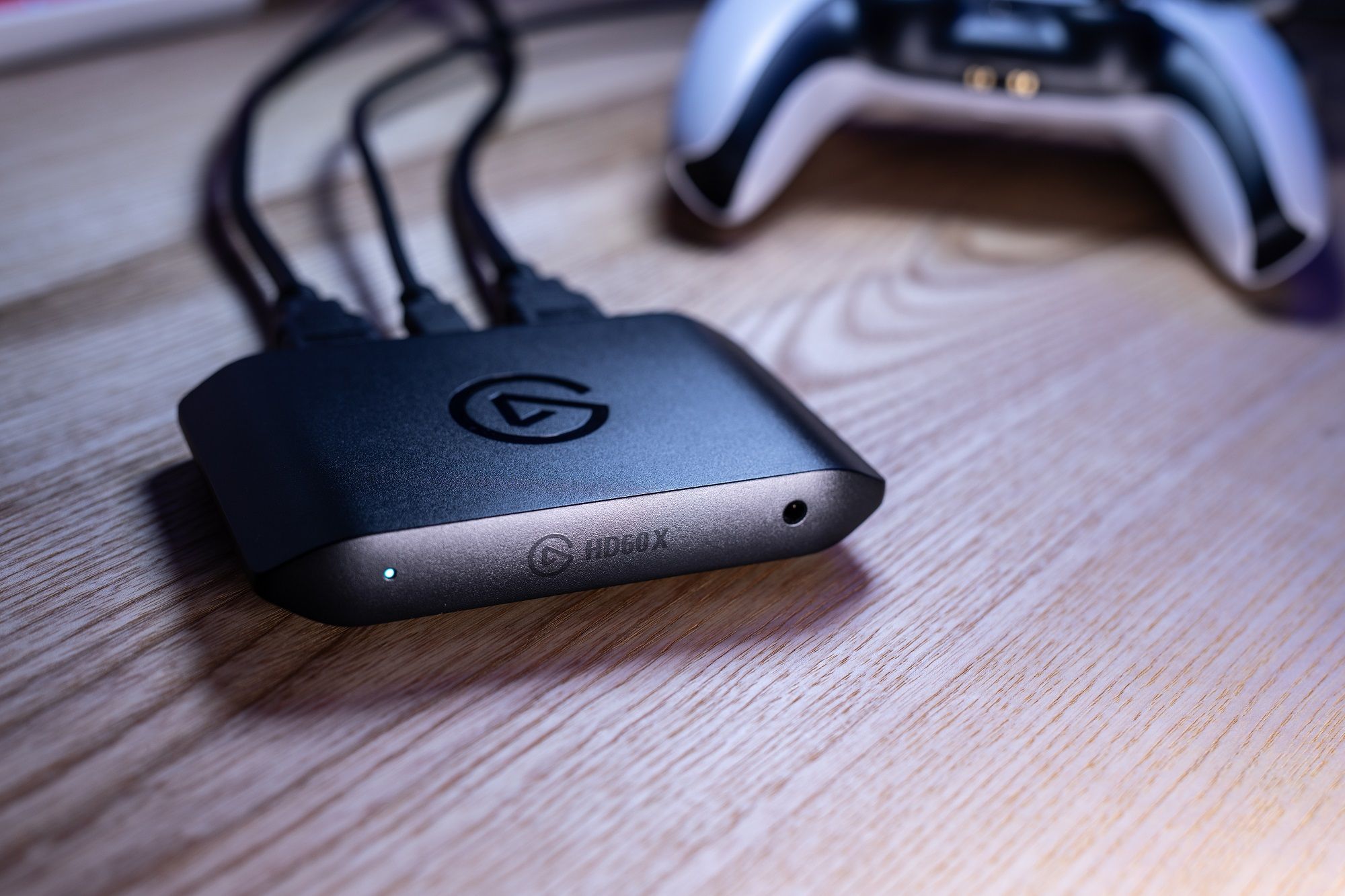 The idea of setting up a capture card can be daunting for beginners, but the Elgato HD60 X couldn't be more straightforward. Once you've downloaded the Capture Utility software, it's a simple matter of plug and play. You don't need hefty, confusing instructions for this, the box shows you what to do in four simple images and then you're ready to roll.
So, it's easy to set up, but is it easy to use? Well, it couldn't be much simpler. Once you open up the software provided for the capture card, you can see your gameplay running and everything you need is right in front of you. You can start/stop recording, take screenshots, and play around with the mic and volume settings all on the same screen. In the bottom right corner, you can easily change the name of your video, assign the game title, and add tags for those of us who love being organised. If you want to finetune your recording, you can open the settings menu to play around with things and get them to your liking.
Flashback Recording is a neat little feature that allows you to rewind the video to begin recording from whichever point you choose. So if you had your HD60 X running but not yet recording and you managed to pull off some sweet victory in game, you can just drag the slider back and capture your crowning moment.
In the top right corner, you can change from the Capture tab to your Library tab to see your collection of videos, all of which can be arranged by game, tag, or smart folder. For someone like me who normally has a mess of files on their PC, it's nice to have this in-built functionality that sorts all your videos for you.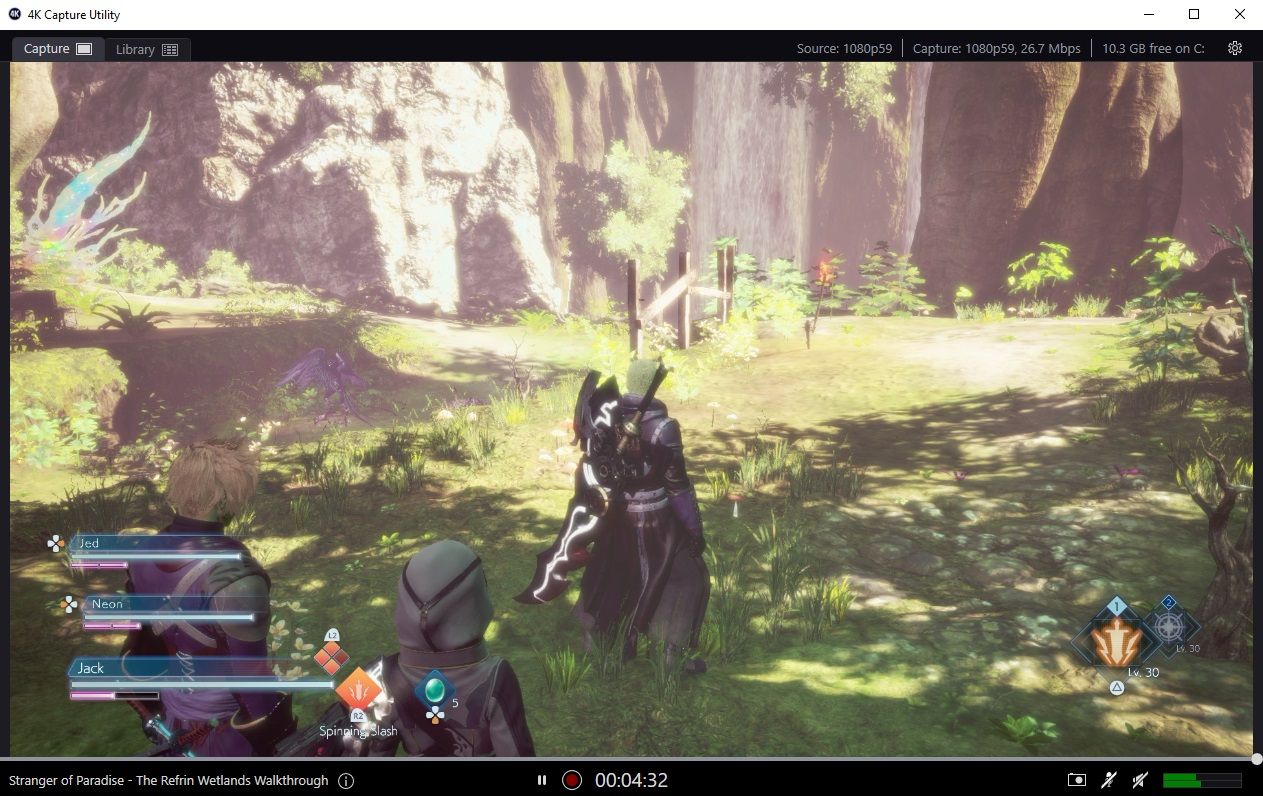 Once I had the HD60 X up and running on my consoles, I began to test the waters even further. First, I wanted to check how friendly it was with OBS. Luckily, this was as simple as pressing a button. You click to add a new video source to OBS and select the HD60 X. Job done. It was surprisingly easy and I've no reason to believe this wouldn't be the case with other video capture software.
Next, I decided to hook it up to my PSVR. If you've ever tried to screenshot your PSVR games, you know how awful they turn out and will no doubt understand why I wanted to get something better. After working out the dance of the HDMI cables between TV, console, capture card, and PSVR processor unit, I was pleased to see it all working smoothly without any fuss.
Unfortunately, the rewind function doesn't agree with VR but you can still get some sweet screenshots that are a lot crisper than usual. I found it easiest to record my gameplay then grab stills of my favourite parts later, but you can also use a keybind on your PC to take them as you go along.
It's surprising just how simple the HD60 X is to set up and use, given how powerful this little black box is. Even when the cables got complicated when linking to the PSVR it was still manageable, and I'm not someone who messes around with these things usually. I'm not the best when it comes to understanding the finer points of technology, but this is pretty much foolproof. If you're looking to update your capture card in line with the latest generation of consoles, look no further. The HD60 X made it easy for me to capture all the footage I needed, in high quality, and with no stress.
An Elgato HD 60 X was provided for this review. You can learn more about Elgato's capture cards on the Elgato website.
Source: Read Full Article