A Fortnite spring event, Spring Breakout, has officially begun. There are plenty of new things to do this week. The event has brought back the Egg Launcher weapon, there is an egg hunt going on, a Duos competition is happening, and there are plenty of eggcellent skins in the shop.
To celebrate the event, there is a Legendary challenge available this week. Not only will it grant you some pretty valuable experience points, but you'll also get a bonus reward if you finish it.
Gathering Eggs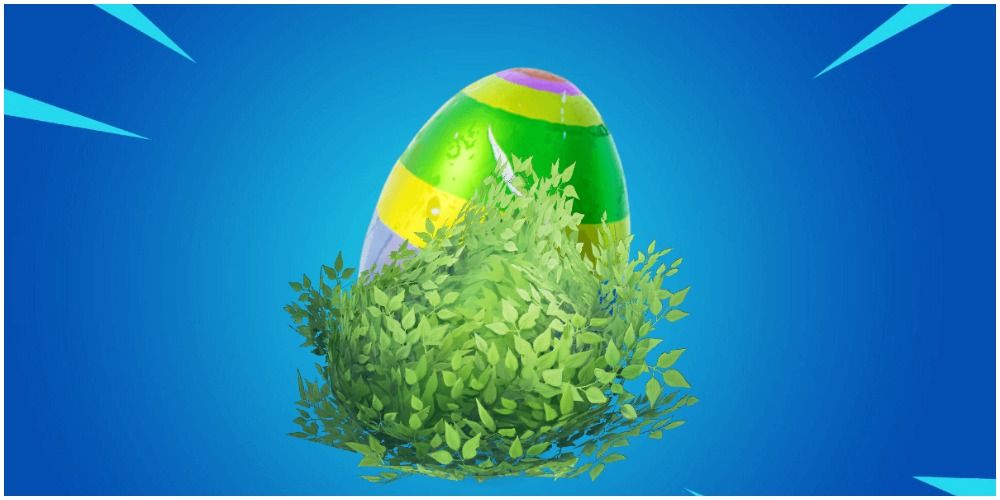 The Legendary Quest will require you to forage bouncy eggs hidden around the island. The challenge has various phases. You'll need to collect a total of 50 eggs, and for every ten eggs, you'll complete a phase of the challenge.
Thankfully there is no need to race against your teammates to try and grab the eggs before they do since the quest is actually shareable. This means that if either you or someone else on your team gets ahold of an egg, it could towards everyone's challenge progression.
Eggs will respawn in the same spot every match. If you're wondering where you can find them throughout the Battle Royale map, content creator MeetLootLlama has made a map that shows their spawn locations.
Typically, two or three eggs will spawn next to each other. So, this quest can be done pretty quickly depending on how many you find per match. The trick is to think ahead and plan the perfect route so you can hunt eggs as efficiently as possible.
The northwestern part of the map is noticeably the one with the most amount of eggs. Planning a route throughout this area of the map will guarantee a decent amount of eggs, since there are seven spawn locations.
Collecting eggs is quite simple and it can be done in no time. You need to do as follows:
• Go to an egg spawn location
• Approach the egg
• Select 'Consume' or 'Gather'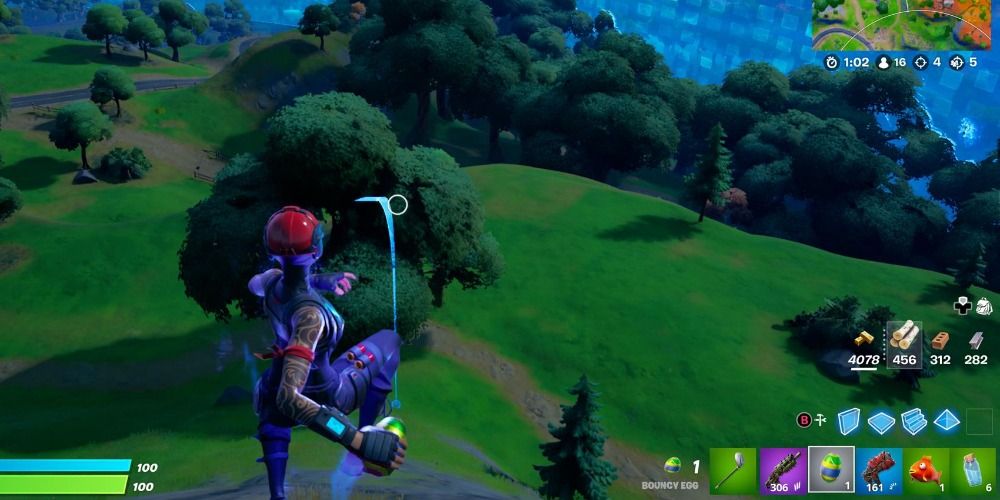 You can consume them right away or gather to use them later. Either option will count towards the challenge. Consuming an egg will give you a hop-rock effect, hence the name "bouncy egg."
How to Get the Tactical Quaxes Pickaxe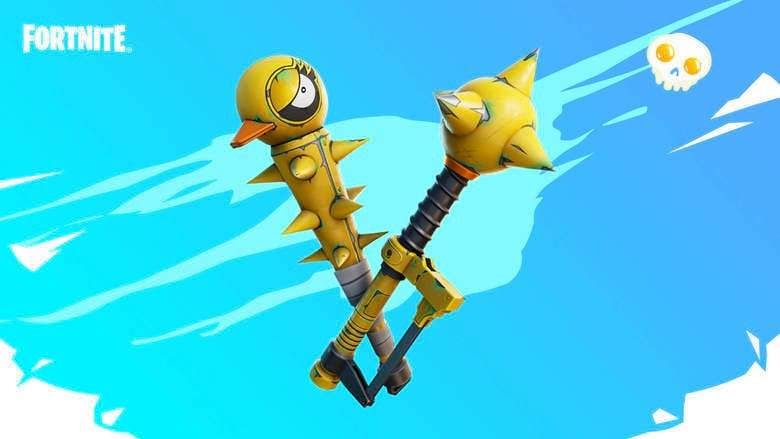 If you've had your eyes on the Tactical Quaxes pickaxe, you'll be happy to know that you can get it by simply completing the Legendary quest. This means that in order to get the Spring Breakout event pickaxe, you need to forage 50 bouncy eggs around the island.
It's such a great-looking cosmetic, it's definitely good news to know that it's free.
Dinosaurs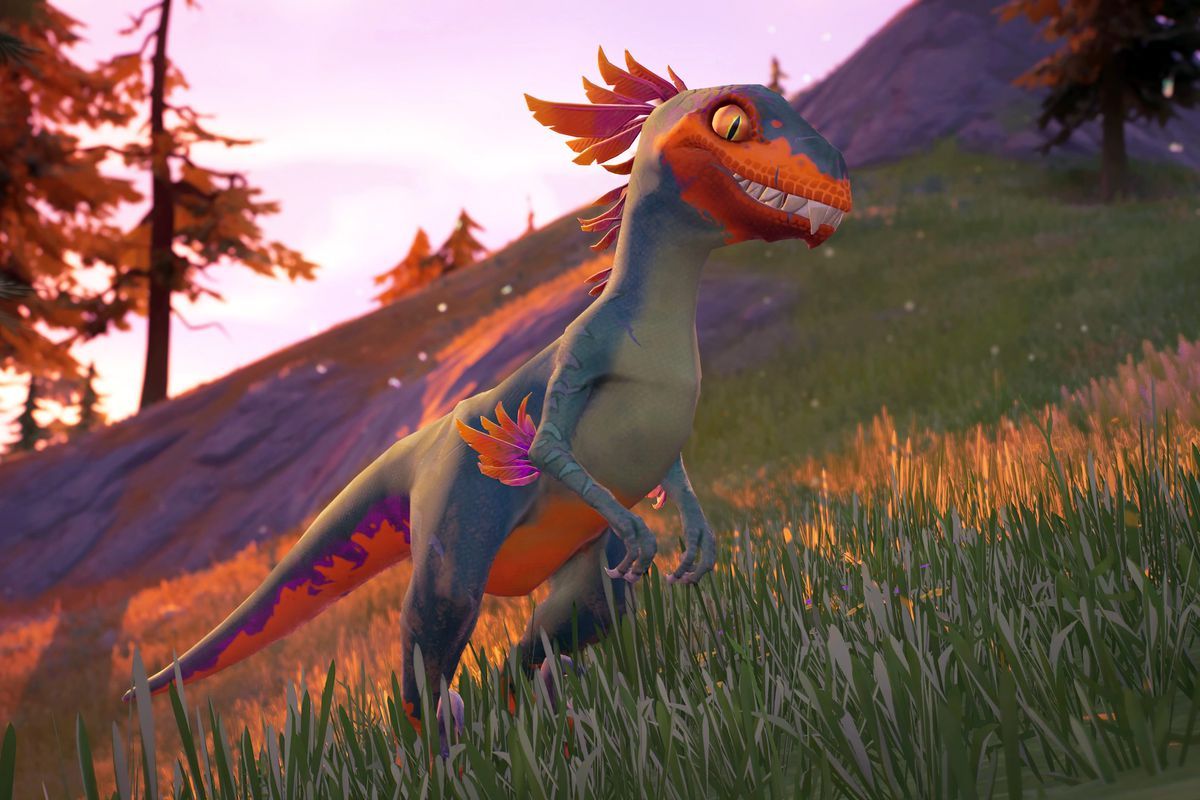 Speaking of eggs, this week another type of egg has hatched on the Battle Royale island! Be on the lookout now more than ever as dinosaurs have just been added to the game.
The dinosaur eggs had slowly been cracking and now Raptors are finally here. You can tame or kill them for meat and bones. But, be careful as they're quite fast and bulky. They can put up a good fight.
NEXT: Fortnite: How To Complete Raz's Spire Quests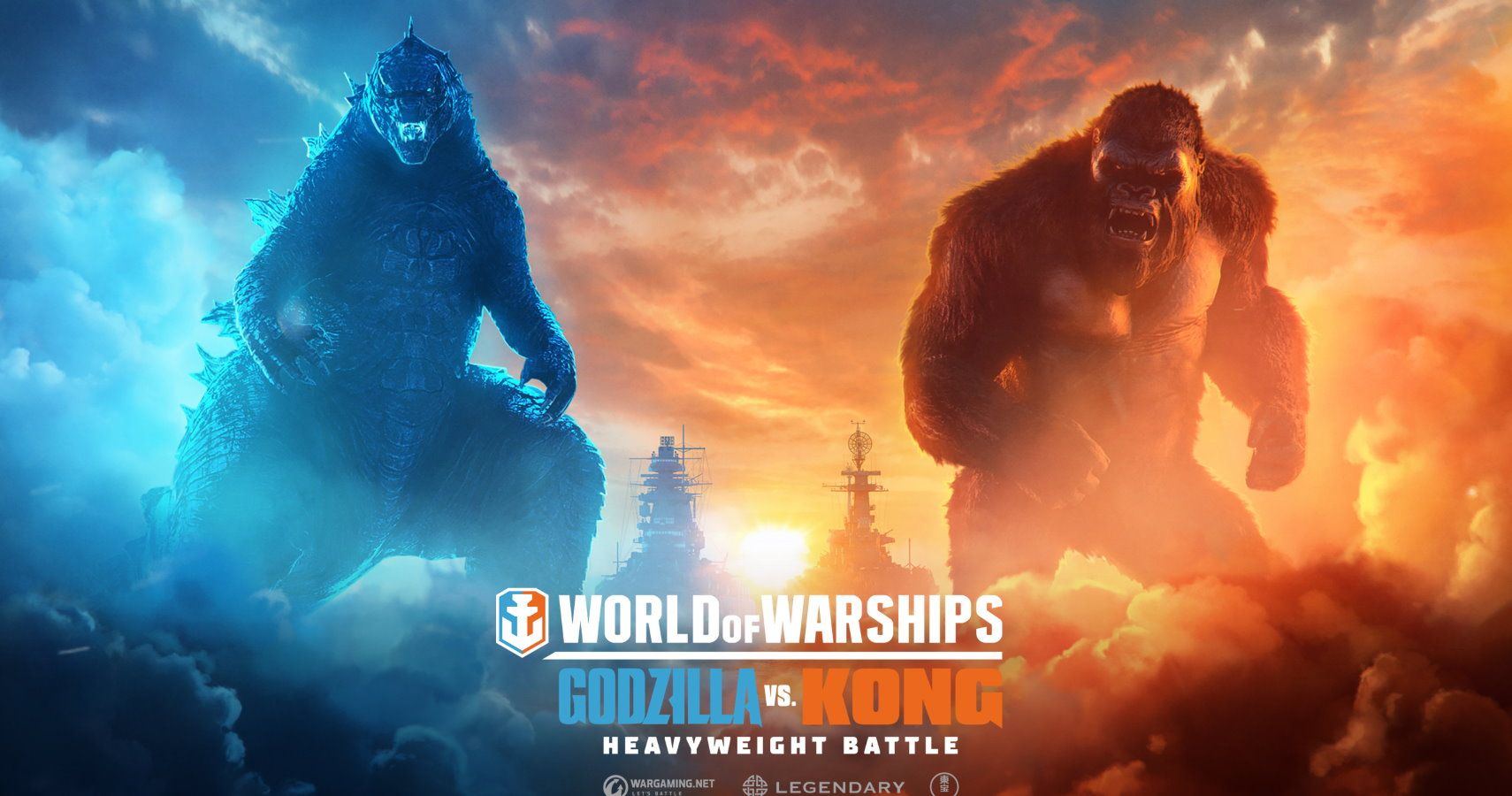 Ashely Claudino is a translator, writer, and above-all someone with a lot of love for video games. She has a Translation degree, which she obtained at the University of Lisbon in 2020. During her internship at the National Museum of Natural History and Science, she worked as a translator and editor. Now, Ashely translates indies for fun and writes about video games.
Source: Read Full Article