The wait for Fortnite Chapter 2's second season was longer than any other wait in Fortnite's almost three year history. When the season finally launched, it quickly became clear why that was. More features had been added to Fortnite than ever before. The game looked almost unrecognizable in a lot of ways. The game's challenges underwent a big overhaul, while still managing to keep the core of what makes them simple and, well, challenging at the same time.
Epic now reveals all of the challenges for the coming week in one go. Plus, shows players where on the map those challenges can be completely. Pretty handy. On top of that, Deadpool has arrived for the season with his own set of challenges to complete. As week five of season two has now officially arrived, we have the full list of regular and Deadpool challenges below, as well as tips on how to complete a few of the trickier ones.
Meowscles Mischief Has Begun
As always, a chunk of the weekly challenges will get done without players even really trying. "Search Chests At Misty Meadows Or Salty Springs," for example. Unless players actively avoid both of those locations, that one will eventually get done. "Eliminate Players With Assault Rifles From At Least 50 Meters" should also fall into that category for any players who don't do all of their eliminating up close and personal. "Deal Damage To Players Using Miniguns" and "Visit Shipwreck Cove, Yacht, And Flopper Pond" are also pretty self-explanatory.
Most of the other challenges this week will require a little more engagement from players. "Consume Fish To Gain Health Or Shields" is something many players might not bother with at this point. They'll need to this week though, at least they will if they want that sweet XP. "Survive A Fall From At Least 5 Stories High" might happen without thinking about it, but careful players will need to plan this one out. "Deal Damage To Players While Using Creepin Cardboard" might be difficult, especially if players don't have a sniper handy. Most will notice a mysterious cardboard box and open fire should players get too close.
"Visit Coral Cove, Stack Shack, and Crash Site Without Swimming In A Single Match" might be the hardest challenge of all this week. This one will require a lot of running and also some planning ahead of time. Last but not least is "Kick A Soccer Ball 100 Meters." Players will need to have unlocked the soccer ball, of course, and have it in one of the emote slots in order to use it.
What Does Deadpool Want This Time?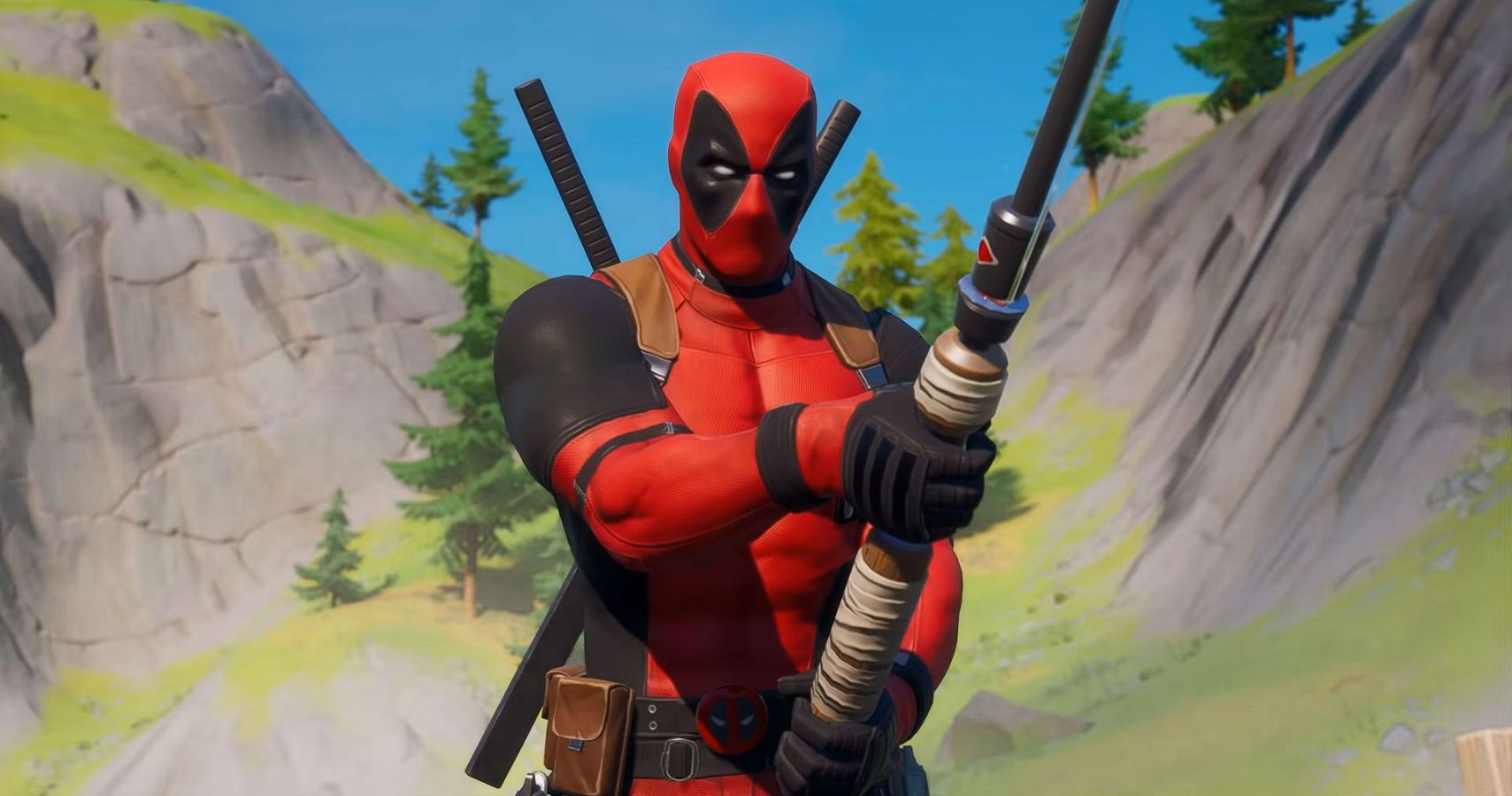 The Deadpool challenges are much less difficult, as usual. The first is to find the anti-hero's stuffed unicorn. It will be hidden in HQ somewhere, most likely in Meowscles' room which opened this week. After that, players will be tasked with visiting the red, yellow, green, blue and purple bridges. Asking a little more from players than usual with this one, but it is still relatively easy to complete as the bridge visits can be split across multiple matches.
Source: Read Full Article