Great news for fans of Harry Potter: Wizards Unite, as Niantic has finally caught up and adjusted core gameplay features in a similar way to Pokémon GO that will allow for play without needing to leave the house. As concerns grow over the continued spread and potential danger of Covid-19, also known as coronavirus, social distancing is prompting people to remain indoors, and now they can keep playing without slowing down in their progress.
In their recently released statement, Niantic says that until further notice Tonic for Trace Detection will reveal Traces to players more frequently and will have Master Notes effectiveness increased from its normal 15% to a massive 50%. Players will also be able to acquire a free bundle in the Diagon Alley show with four Tonics for Trace detection included.
Other changes are being made to accommodate the fact that most players will not be traveling outside as often. As a result, Spell Energy will now appear on the Map and can be picked up, allowing players the ability to continue finding and casting spells more easily. Although this is simply another way to help keep players, it would be wonderful to see as a permanent addition to the game.
In order to keep players actively engaged in the game, the Ingredients needed to brew additional Tonics of Trace Detection will appear on the map more frequently. In addition, Traces will now be appearing on the map more frequently, and the Tonic for Trace Detection will not always be necessary for playing in short bursts.
The overall theme of the changes mirrors that put forth in Pokémon GO, which is offering players a one-time bundle of 30 Incense, which functionally works in the same way as Tonics of Trace Detection, for a single PokéCoin. The only change that has not been extended to Wizards Unite is extending the duration of this item.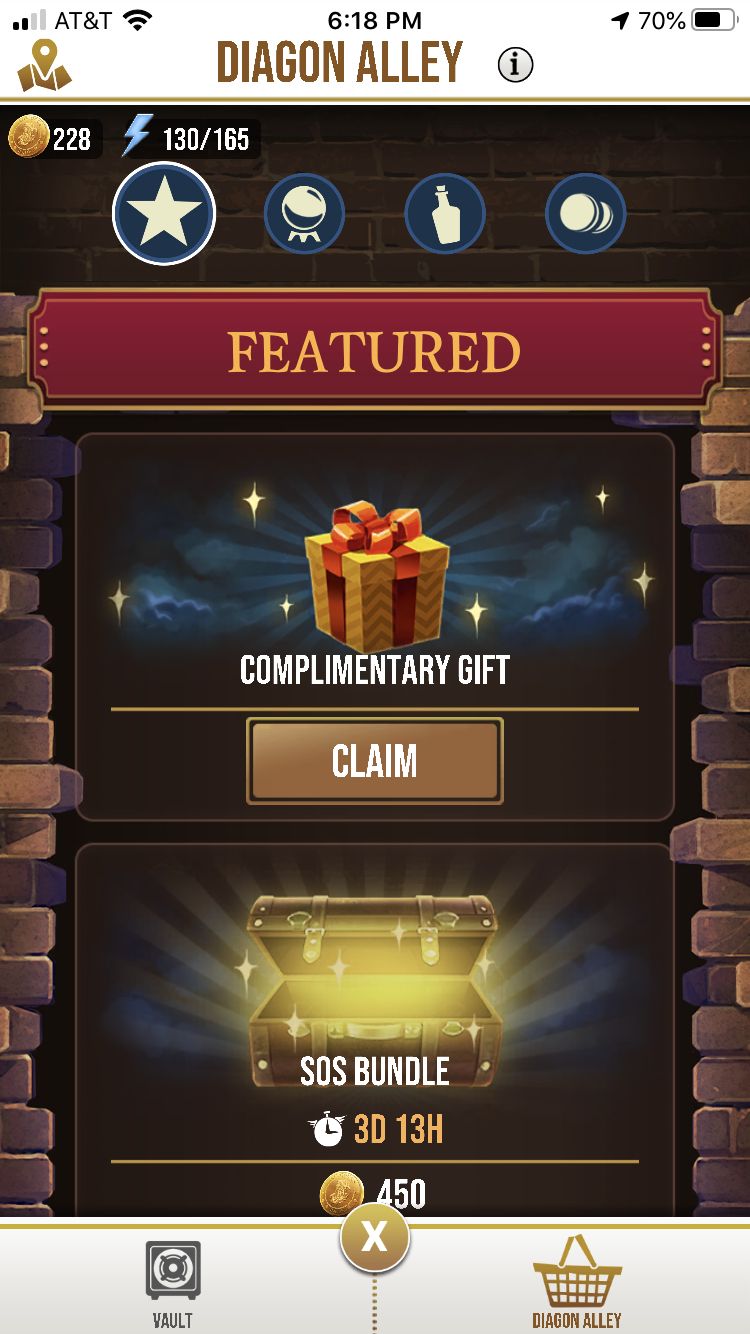 Incense has been doubled to last one hour from its normal thirty-minute duration, but the same will not be done in Wizards Unite, presumably because the Tonics for Trace Detection can be created by players, and ingredients are being spawned more often to this end. The final change is that players will now be able to open a total of 20 Gifts per day, up from 10.
Together, these changes will be of great help in keeping players active, but also safe. The Brilliant Event: Circus Calamitous is wrapping up part one right now, and players have until March 17 to complete the associated tasks. These chances are likely to remain in effect until concerns over Covid-19 are dealt with, and so far, it seems that players will still be able to progress as normal.
Source: Read Full Article