Frontier has announced the Africa Pack for Planet Zoo. This new DLC adds five new animals, a timed scenario, and a huge range of themed scenery to the game. You'll find the Meerkat, Southern White Rhino, African Penguin, and Fennec Fox all ready to enter habitats, while the Sacred Scarab Beetle is a unique addition for exhibits.
There are also over 180 new scenery pieces inspired by the diversity of North Africa, the same setting as the new challenging timed scenario. The pack will be launched on June 22, alongside the free 1.6 update.
The last DLC, Southeast Asia Animal Pack, focused on adding more animals, forgoing the scenery in favor of extra habitat species. While this was a welcome move for those who don't often build, the Africa pack returns to the previous form and adds a range of items across its theme.
As with previous packs, we can expect the Africa Pack to bring detailed animals enabling us to watch (and compare) meerkats from the comfort of our homes. The animal lineup is both diverse and adorable with the Fennec Fox sure to elicit some awws. The Southern White Rhino and African Penguin round out the habitat dwellers, while the Sacred Scarab Beetle is a new exhibit animal.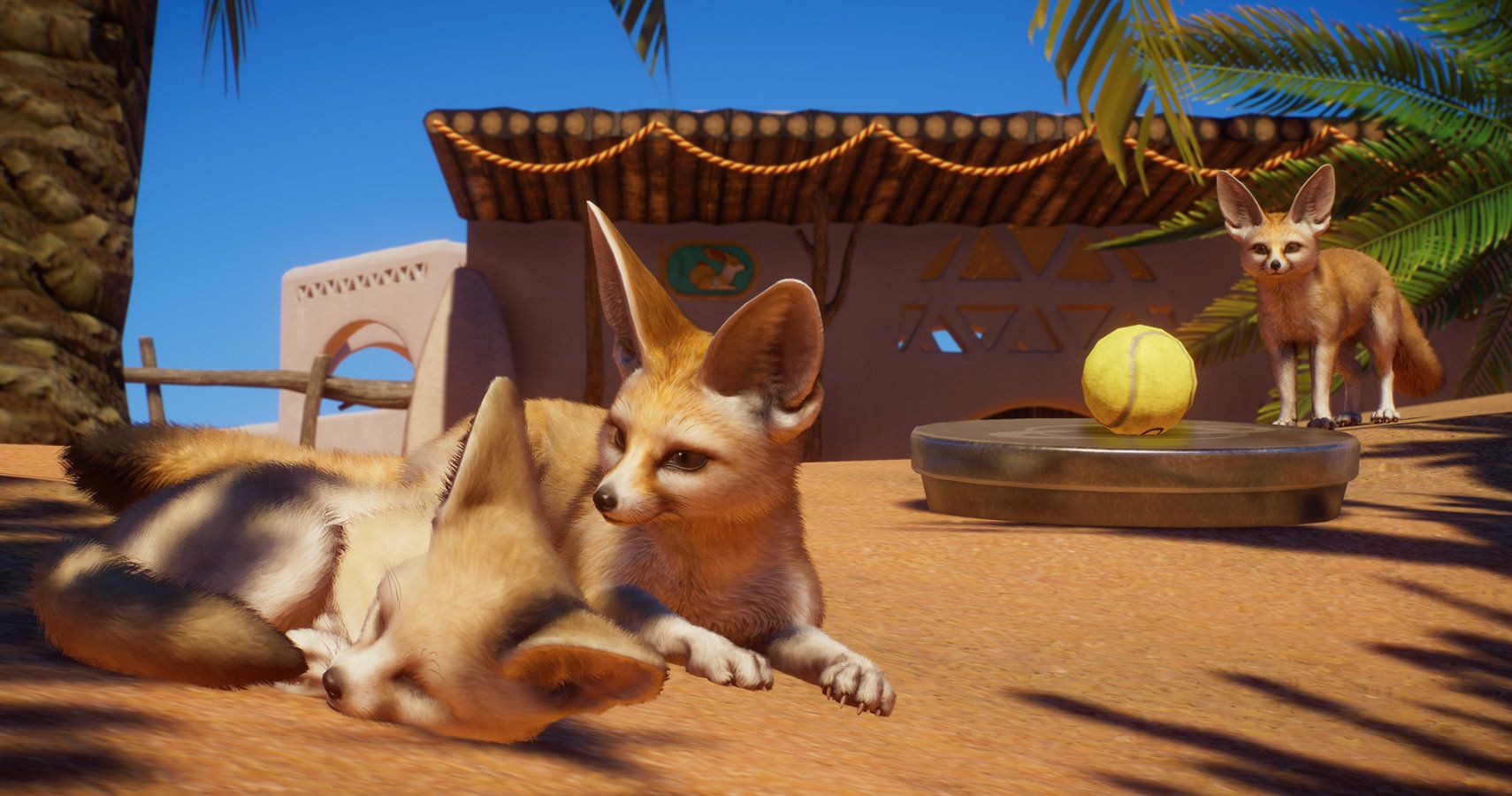 For those who can't get enough of Meerkats, the trailer also shows them adorning the scenery which draws inspiration from the rich and vibrant architecture of North Africa. The scenery pieces include statues, mosaic tiles, benches, shops, and souvenir stalls as well as new foliage and pathways.
Alongside these features, you'll find a brand new timed scenario that sees you manage a run-down zoo with power issues and turn it into a hidden gem. You'll need to deal with a hotter and drier climate than ever before, making sure your animals are kept in appropriate conditions.
The pack launches alongside the 1.16 update which brings new camera modes, custom speakers, and deep swimming support as well as some quality of life updates. Planet Zoo Africa will be available on June 22 for PC and Mac and requires Planet Zoo to play.
Source: Read Full Article