Subscribers to Xbox Game Pass that are actively playing The Witcher 3: Wild Hunt or Bloodstained: Ritual of the Night might want to get the lead out. An update to the official Game Pass app has listed both of those games as "Leaving Soon," among a few others. That typically means the games will be gone in a few weeks, likely on March 15 (which seems to be the refresh day for Game Pass).
The other titles listed include Kona, Alvastia Chronicles, and Astrologaster. I'm not sure when those three games were added to Game Pass, but both The Witcher and Bloodstained joined the service in late 2019. They've been available for roughly a year and a half, so it makes sense why they're finally leaving the lineup.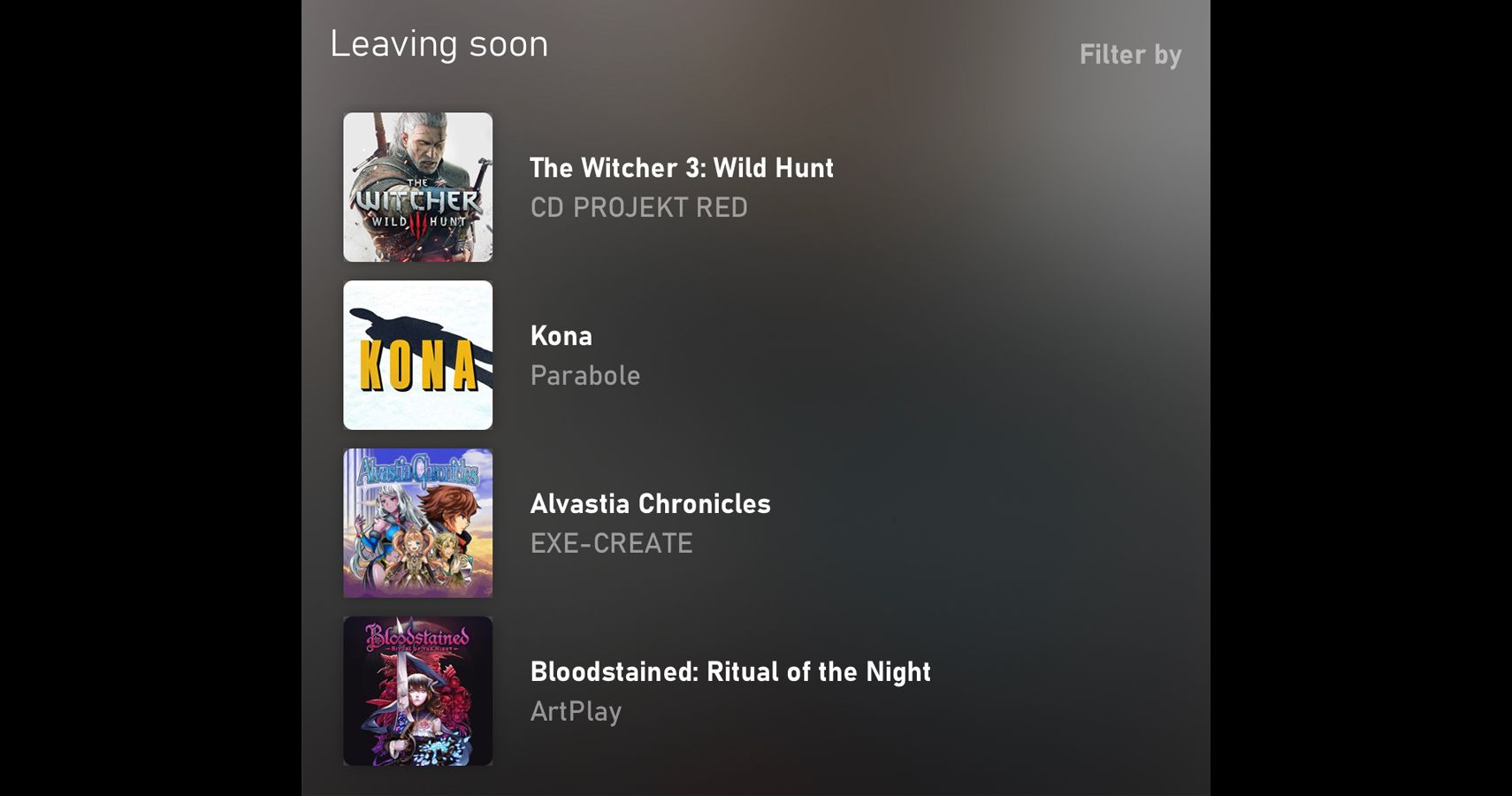 As a reminder, if you started your journey in these titles through Game Pass and won't be able to finish them in the next few weeks, all Game Pass subscribers are given a 20% discount on games available on the service. This extends beyond their free period, letting you purchase pretty much anything Microsoft adds for cheaper than full price. It's something to consider if you really enjoy either game and want to keep going.
Considering The Witcher 3 typically takes players 50+ hours to finish, it's something to consider. I haven't personally bought anything I played on Game Pass, but Microsoft has seen some pretty incredible turnover numbers from subscribers. A lot of people are just plain happy to experience a game before plunking down cash, which shows the value that Game Pass offers.
Source: Read Full Article