I recently had the pleasure of unboxing the Gordon Hayward Limited Edition Sneakers and Gaming Headset Bundle, which is a collaboration between gaming solutions brand HyperX and Anta, a global leader in sports equipment.
NBA star Gordon Hayward needs no introduction as a pivotal member of the Charlotte Hornets, and a player who was also a consistent member of my daily fantasy squad prior to his ankle injury during the regular season this year (get well soon!). Hayward is a brand ambassador for HyperX and Anta, which makes sense given his affinity for gaming, specifically League of Legends and Fortnite.
This limited-edition bundle includes the Gordon Hayward Anta co-branded GH2 sneakers, as well as a special edition Cloud Alpha gaming headset featuring Hayward's logo.
First up, we have the sneakers.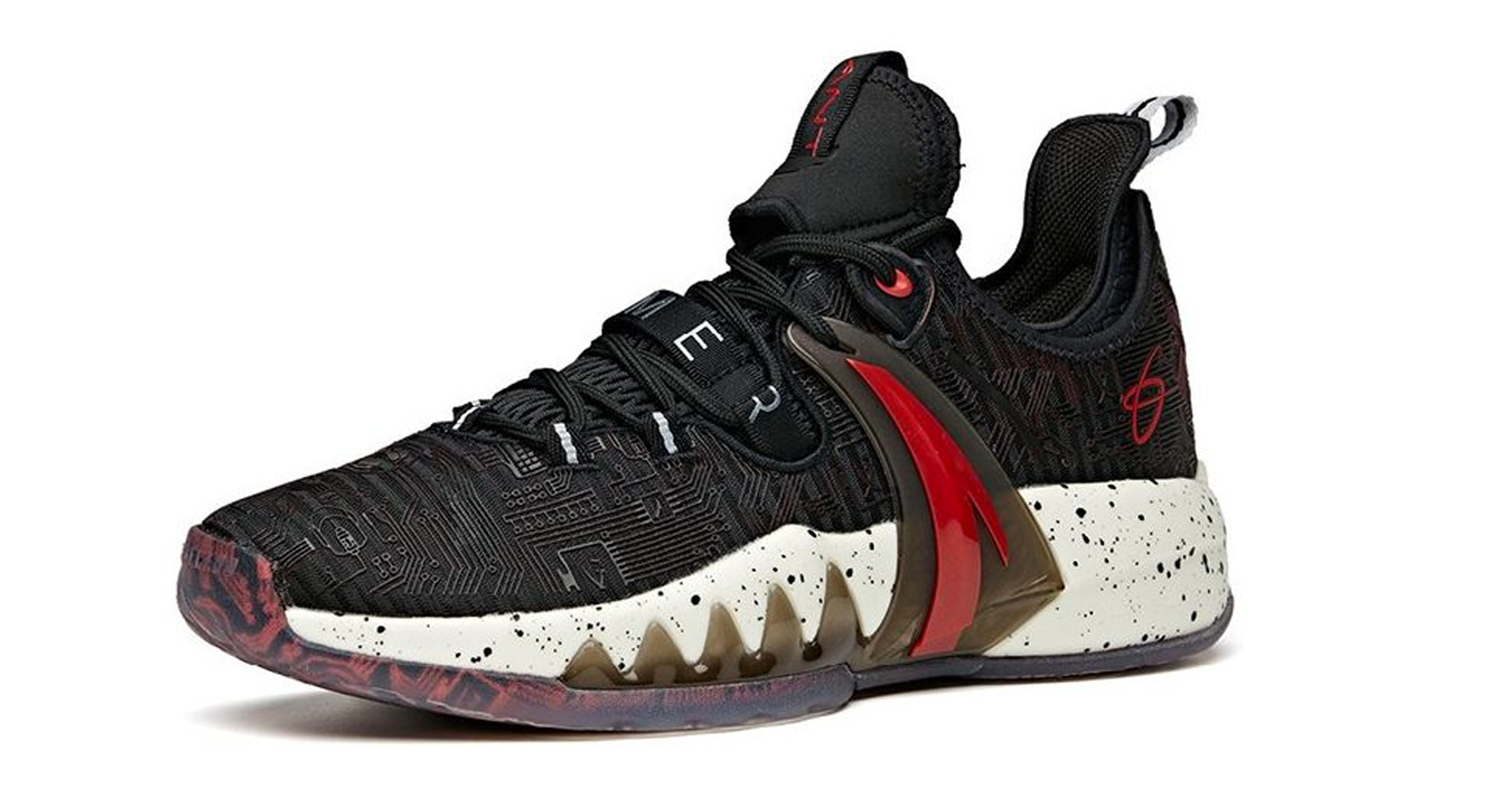 The Gordon Hayward GH2s are actually the second-generation design for the sneakers, featuring HyperX's colors of black and red with a unique gradient effect. What's cool about these sneakers is that the design adds gaming inspiration pulled from headset circuit boards, the headsets themselves, keyboards, mice, and the HyperX logo, which is prominently featured on the heels of the shoe. In addition, if you needed any more convincing that these sneakers are, in fact, made for those of us who play video games, the lacing system features the word "GAMER" in the design itself.
The midsole of the GH2s have Anta's ALTIFLASH cushioning technology which provides plenty of rebound cushioning, while the TPU support located from the heel to the middle and at the forefoot helps provide proper lateral direction support and stability.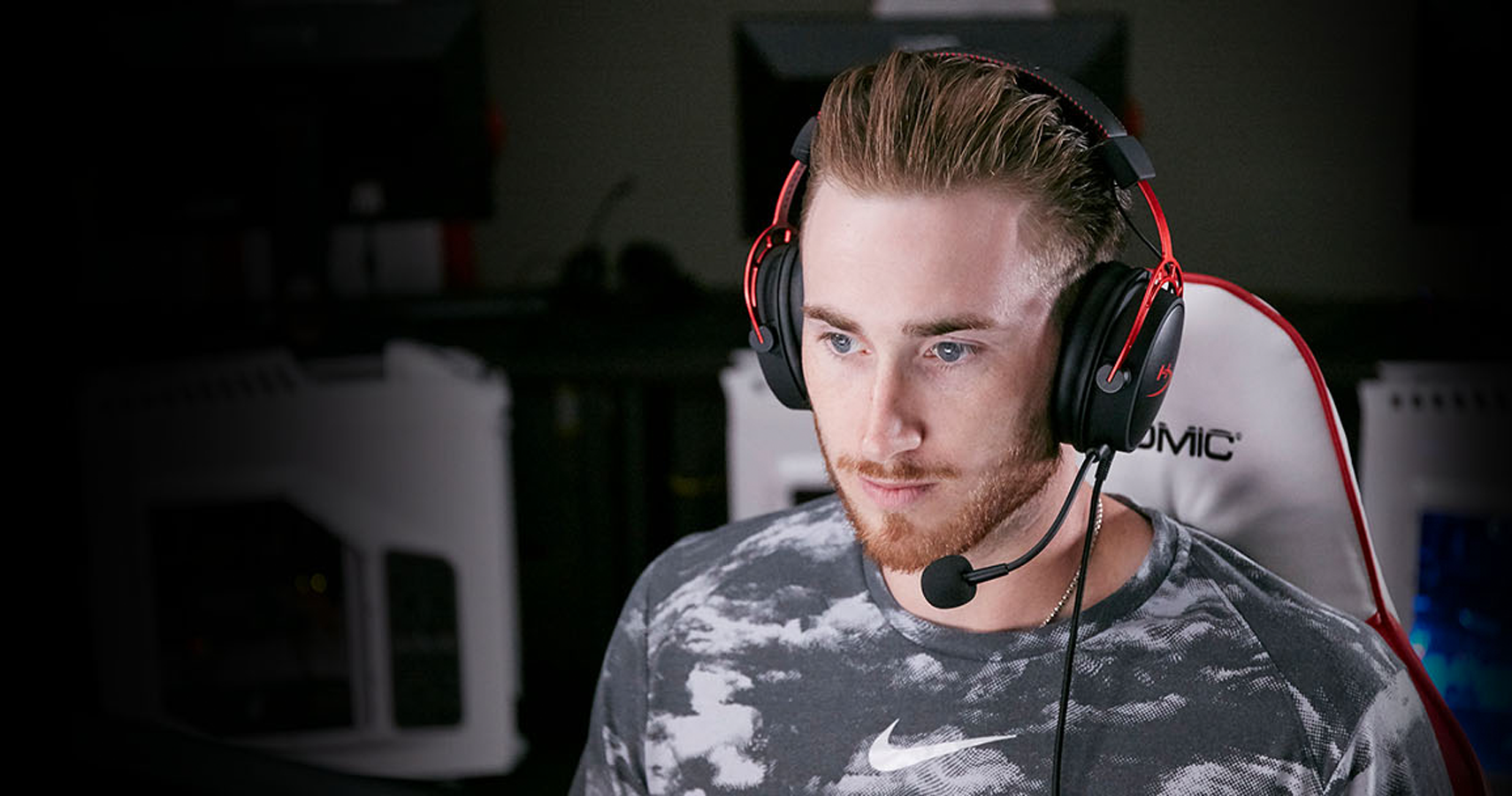 The special-edition Cloud Alpha headset utilizes dual-chamber technology which reduces distortion and provides clearer, more accurate in-game sound. The headset also comes with a detachable noise-canceling microphone that's certified by both Discord and TeamSpeak. The headset comes with HyperX's award-winning comfort with premium red memory foam, an expanded headband, and softer, more pliable leatherette to keep you comfortable while gaming. As someone who has used the headphones exclusively while gaming for a little over a week, I can confirm that they hit all the marks for what I consider to be a good set of headphones.
That's all the good news. The bad news is that this bundle is only available in China. However, the GH2 sneakers are available for purchase in the U.S. on Anta's website so long as you have a PayPal account. The GH2s range from 6.5 to 11 in men's sizes.
While you're at it, the HyperX Apparel – GG Collection is also now available, which features a T-shirt and hat, as well as a ridiculously comfortable hoodie and, of course, a GG face mask. The GG Collection is available on HyperX's website.
A big thank you goes out to the HyperX team for letting me check out the Gordon Hayward Limited Edition Sneakers and Gaming Headset Bundle.
Source: Read Full Article