There's a lovely little Easter egg in Immortals Fenyx Rising that pays homage to Bob Ross, the legendary artist from The Joy of Painting.
Bob Ross was an extraordinarily wholesome artist who famously hosted The Joy of Painting show from 1983 until 1994. The series ran for a whopping 403 episodes, and Ross finished a landscape painting in every single one of them. He is remembered today for his infectiously cheery attitude, to the extent that many of his most famous quotes are widely used in everyday conversation. "We don't make mistakes," Ross once said. "We have happy accidents."
Anyway, Immortals Fenyx Rising pays tribute to Ross with a line that meshes several of his most famous quotes into one – it's not an exact quote, but in context it's immensely clear what it's referring to. Check it out in the screenshot below.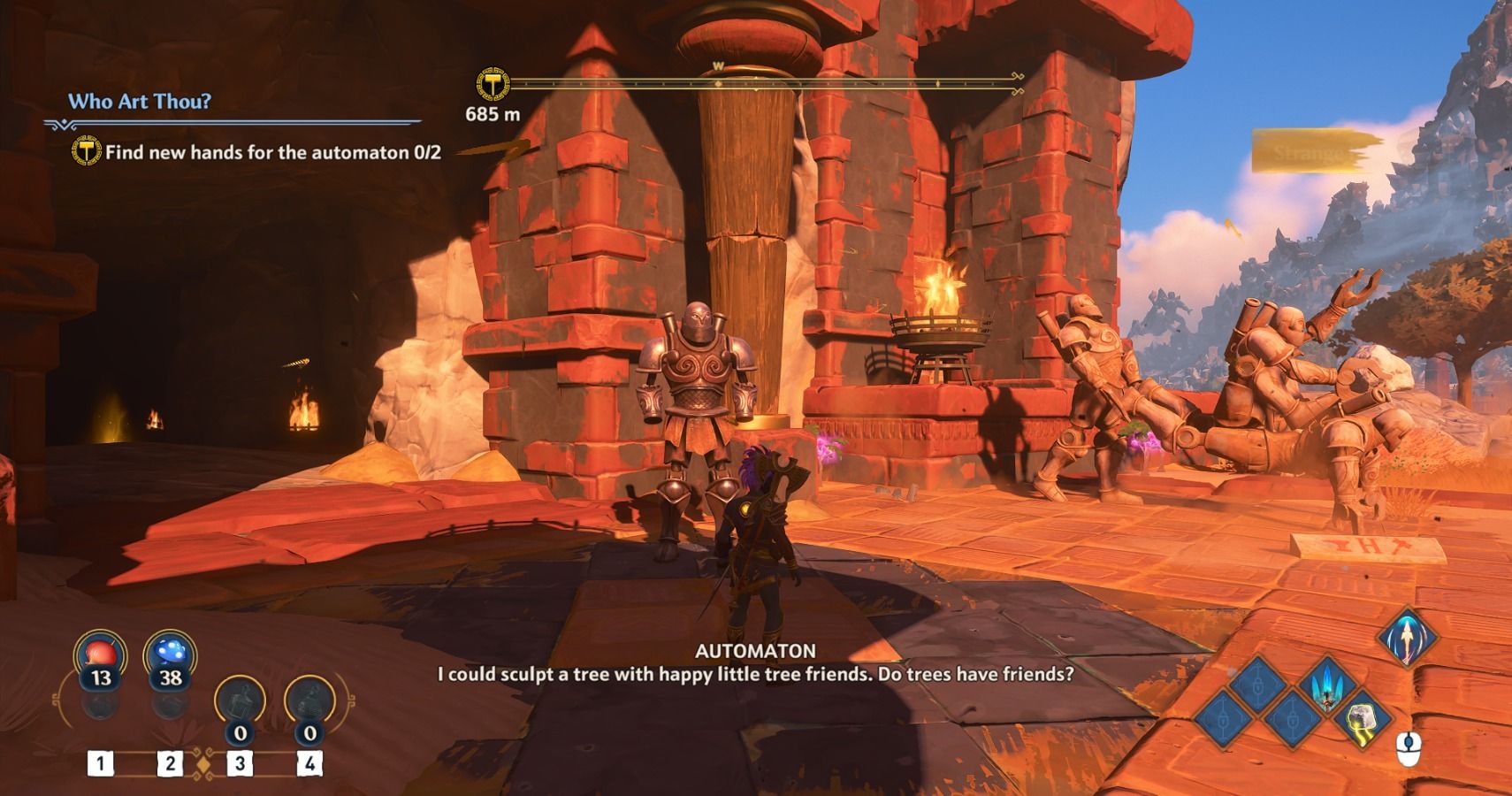 The screenshot shows an automaton – whose identity I won't spoil – in Immortals Fenyx Rising. "I could sculpt a tree with happy little tree friends," the automaton says. "Do trees have friends?"
Now, the automaton in question is a bit of a hippie, and is obsessed with art. In its eyes, you're an "appreciator" – someone who isn't an artist, but can admire artistic works. It's not very interested in helping you along your quest, nor is it willing to talk about anything that isn't painted, sculpted, or crafted in some other artistic way.
The important bit here is the question, "Do trees have friends?" According to Bob Ross, of course they do.
"There's nothing wrong with having a tree as a friend" is one of the Floridian painter's most iconic quotes. He's also known for having said, "I guess I'm a little weird. I like to talk to trees and animals. That's okay, though – I have more fun than most people."
The "happy little tree friends" part is almost an exact quote, too. "Let's build a happy little cloud," Ross once said. "Let's build some happy little trees."
Ross is also known for saying, "Gotta give him a friend. Like I always say, 'Everyone needs a friend'" in multiple episodes of The Joy of Painting – a lot of the time, in relation to lonely trees. The automaton's phrasing may not be an exact match of one of Ross' quotes, but it relates to so many of them all at once that it's clearly a subtle nod you'd only really get if you were aware of his general demeanor, and how often he gave the trees he painted "happy little tree friends."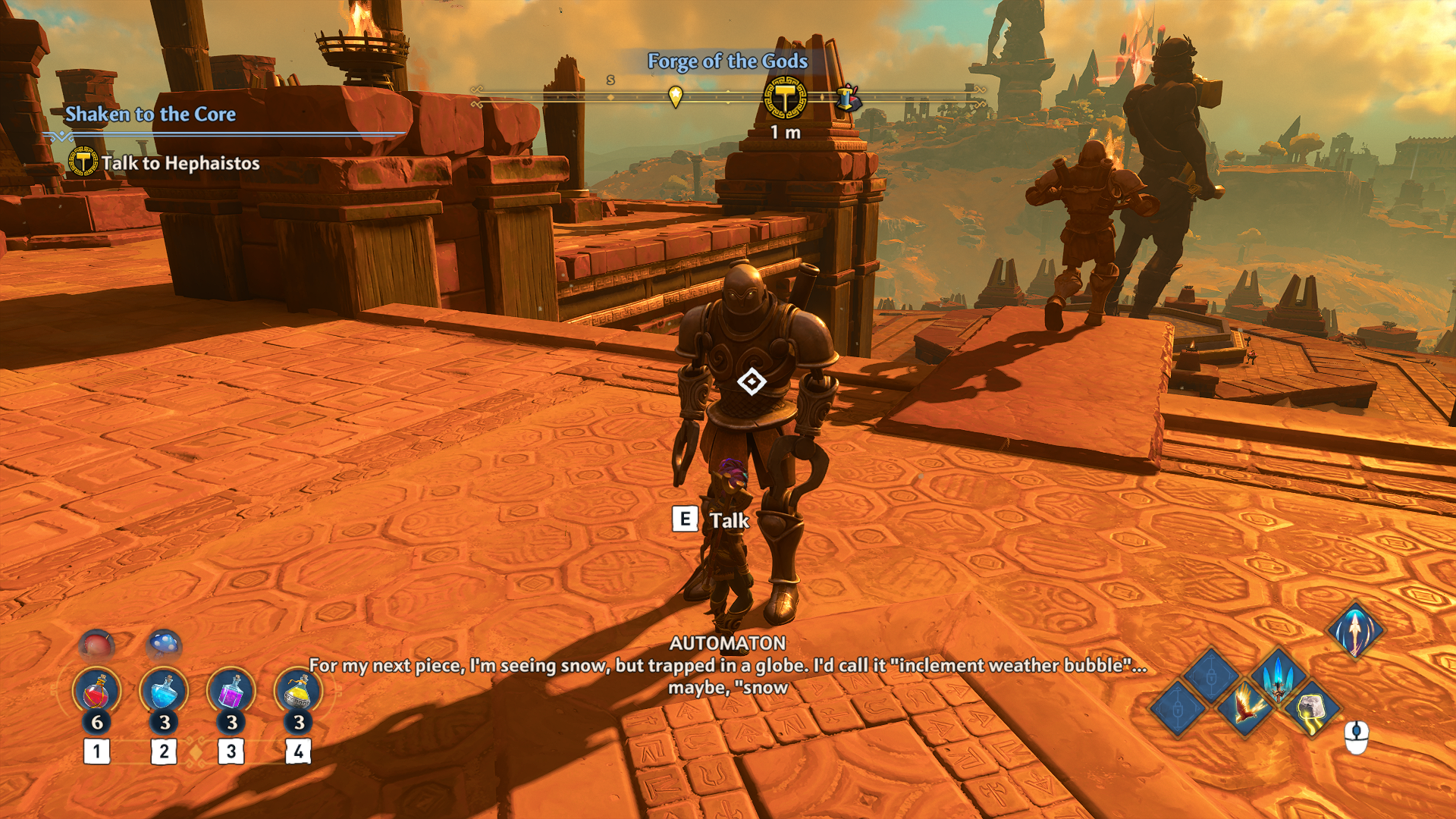 I also love the above image – it's well known that Ross based most of his paintings on the Alaskan landscapes he saw while he was serving in the military, and that he decided to stop raising his voice once he gave up being a sergeant. I'm not going to get into spoiler territory here, but this kind of characterization is definitely at play with the automaton – at least temporarily. Admittedly this is more vague and open to interpretation, but given that the previous reference is so on the nose, I think it's reasonable to assume there's a lot of Bob Ross in this automaton.
It's lovely to see, really. Hopefully we can allow Fenyx to take a leaf out of Bob Ross' book and look after his happy little tree friends in Immortals Fenyx Rising.
Read next: Immortals Fenyx Rising Review – Gods, A Monster (And A Great One At That)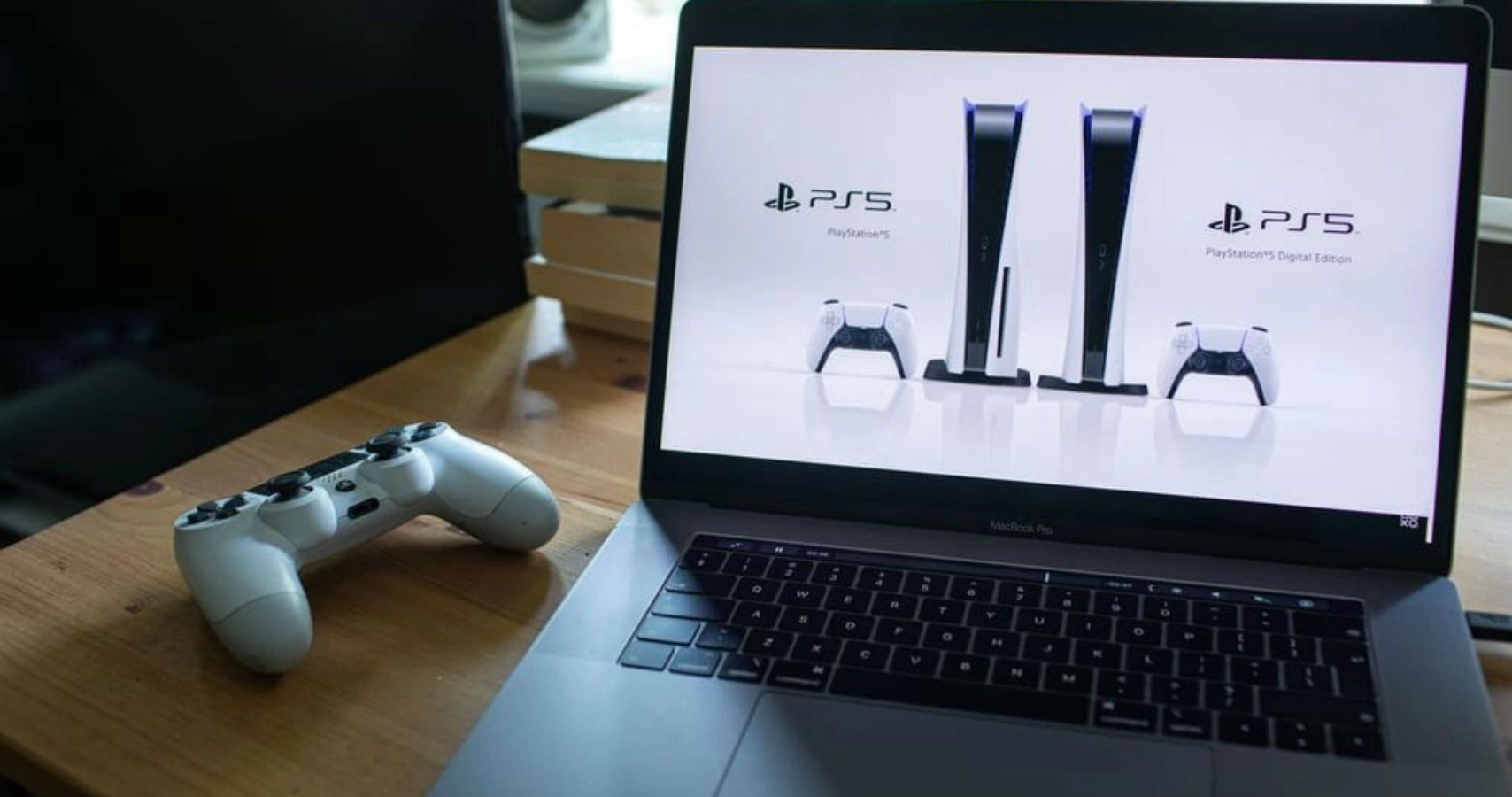 TheGamer Originals
PC
Ubisoft
Xbox One
Ps5
ps4
Xbox Series X
Immortals: Fenyx Rising
Cian Maher is the Lead Features Editor at TheGamer. He's also had work published in The Guardian, The Washington Post, The Verge, Vice, Wired, and more. You can find him on Twitter @cianmaher0.
Source: Read Full Article