Gaming chair juggernaut Secretlab has partnered with Blizzard to bring players the first-ever World of Warcraft gaming chairs. Now you can represent your faction in the eternal battle for Azeroth by choosing either the red Horde or blue Alliance chair.
This is the second partnership between Blizzard and Secretlab. Secretlab also offers two Overwatch-themed gaming chairs: a pink D.Va Edition chair that features the heroes famous bunny logo, and an orange-and-black Overwatch Edition chair adorned with the games signature logo.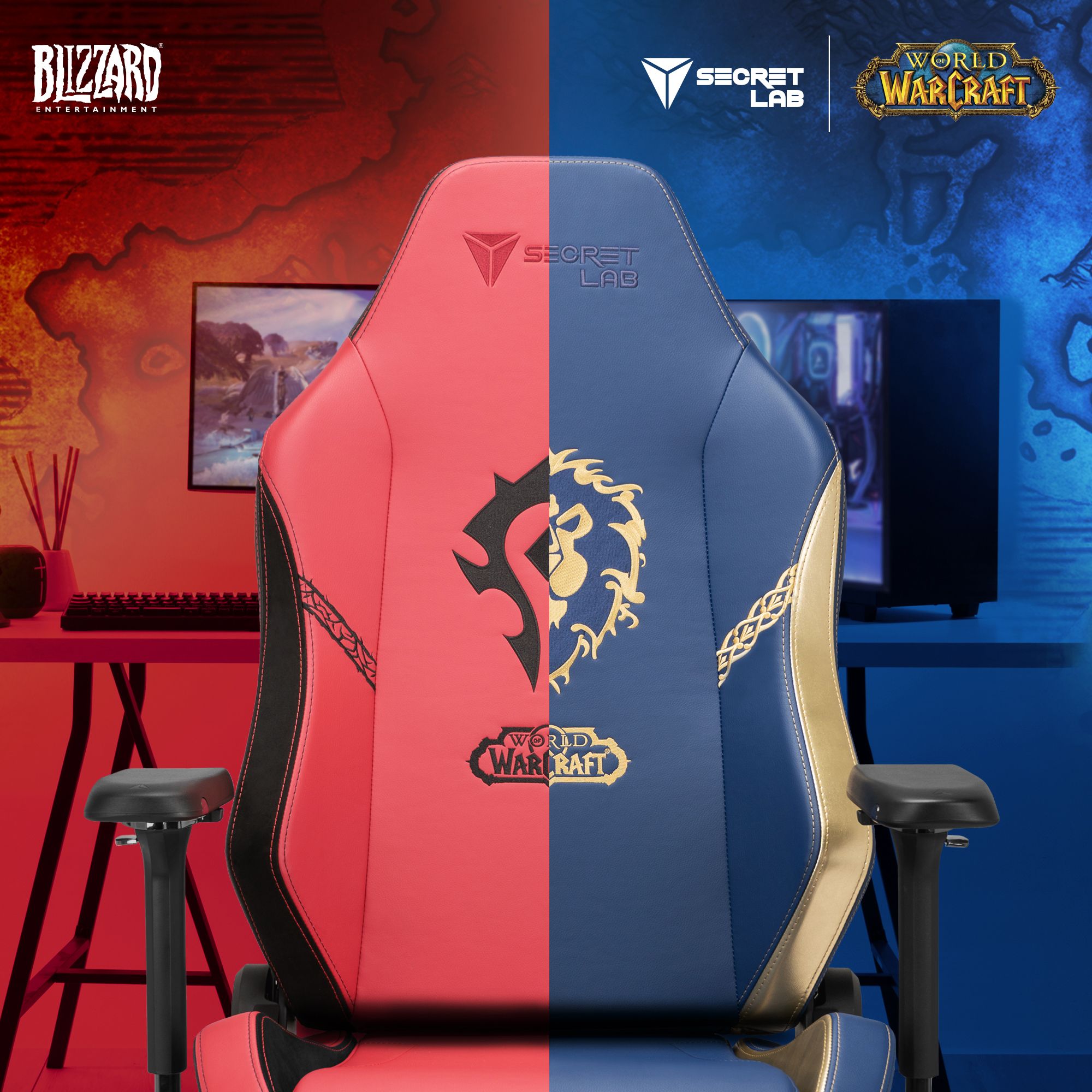 There are two styles of chair available: the Omega which has a "snug fit" base that curves up on the sides, and the Titan which has a flat base and offers more room overall. Both styles can be outfitted in either the Alliance or Horde colors and logos.
The Alliance chair is upholstered in dark blue leather with gold trim and cream accents. The shiny details reflect the austerity of the Alliance. The Alliance lion head logo is printed on the front in gold above the World of Warcraft logo. The horde version is black and red with matte black details, reflecting the brutalism of the Horde.
One of the coolest features on both chairs is the faction banner "draped" over the back. Secretlab chairs don't often have unique designs on the backside of the chair, so it's surprising to see such a cool and on-theme detail here. The Horde banner is framed by barbed spikes just like the buildings in Orgrimmar.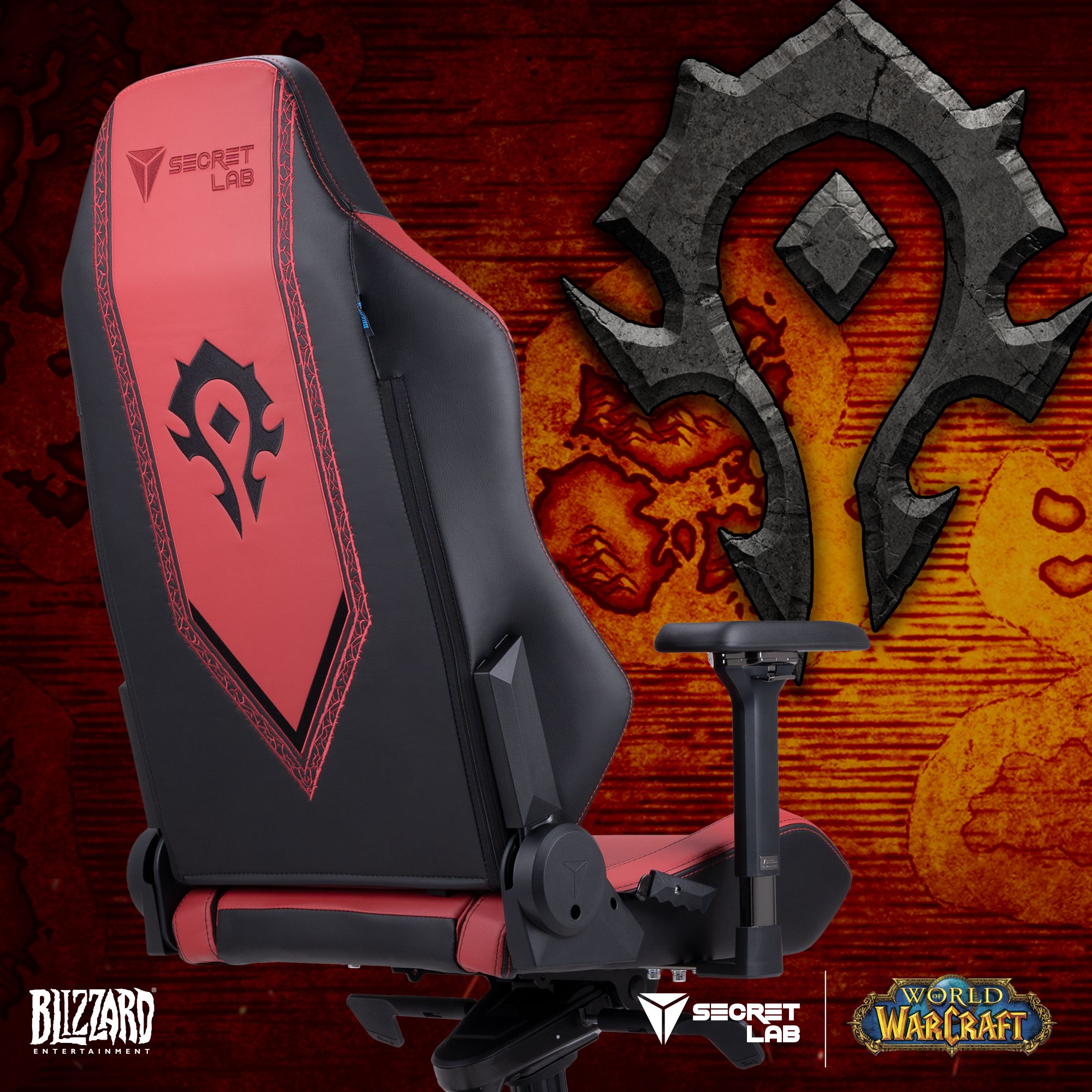 The new chairs are perfectly timed for the original release date of the next World of Warcraft expansion, Shadowlands, which was originally scheduled to come out on October 27. Though we don't have an exact date for when Shadowlands will release, Blizzard wrote in a recent statement that it will still come out "later this year".
The pre-patch update that leads players into the expansion is still scheduled to release this week, October 13, so players will still be able to get into the Shadowlands mood. This just gives players more time to order their Secretlabs World of Warcraft gaming chairs and prepare for the expansion when it, hopefully, releases later this year.
READ NEXT: World Of Warcraft Shadowlands Delayed Until End Of Year
Game News
Tech
World of Warcraft
Secretlab
Eric Switzer is the Livestream News Editor for TheGamer as well as the lead for VR and Tech. He has written about comics and film for Bloody Disgusting and VFXwire. He is a graduate of University of Missouri – Columbia and Vancouver Film School. Eric loves board games, fan conventions, new technology, and his sweet sweet kitties Bruce and Babs. Favorite games include Destiny 2, Kingdom Hearts, Super Metroid, and Prey…but mostly Prey. His favorite Pokémon is Umbreon.
Source: Read Full Article