The 17th episode of TheGamer Podcast is out now and features discussion on the biggest news of the week, Halo Infinite's multiplayer, and Pokemon Brilliant Diamond and Shining Pearl.
TheGamer Podcast is hosted by Eric Switzer and this week's episode features Stacey Henley, Jade King, Issy van der Velde, Cian Maher and George Foster, You can listen to the podcast through Podbean, Apple Podcasts, Spotify, and several other podcast apps.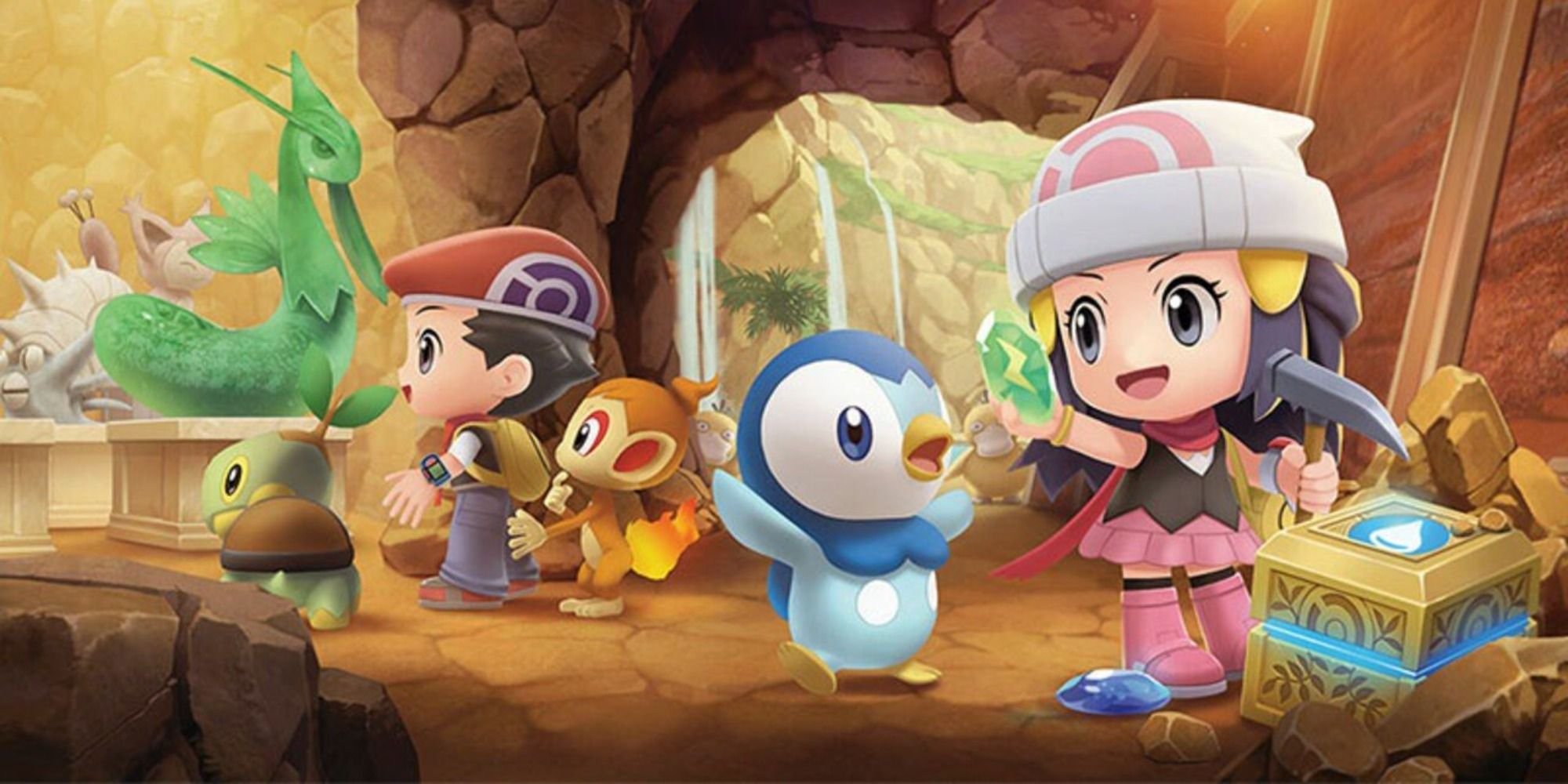 To start off this week's segment, Eric Switzer is joined by Stacey Henley, Issy van der Velde, and George Foster to discuss some of the biggest news of the week. George gets excited about the recent announcement of MulitVersus, much to everyone else's dismay, Issy touches down on everything surrounding Activision Blizzard and Bobby Kotick, and the team talks about the rumoured Mass Effect TV show in development. As Issy says, just go and watch The Expense if you're interested in that.
The second segment of the show features Pokemon master Cian Maher and Eric discussing the recent release of Pokemon Brilliant Diamond and Shining Pearl, which Cian reviewed for the site. As Cian's last segment on the podcast, it makes sense to send him out with his favourite topic. Cian says that Shining Pearl and Brilliant Diamond are great, but mostly because of the original games being great, and that this is far from the best version of Diamond and Pearl. Did somebody say Platinum?
To finish off the show, Eric and George talk about Halo Infinite's multiplayer, which the two have been playing pretty much everyday since its launch. Both agree that it's a fantastic shooter with great controls and game feel, but that it needs to have some of its live service elements changed, such as the ridiculously slow battle pass progression and challenge-based levelling up. At least Fiesta is a fun mode.
For next week's episode, we want to hear from you listeners! Use the hashtag #askthegamer on Twitter and tell us your most underrated game of 2021. Feel free to send us any questions you have for the TG editorial team while you're at it and we'll read your answers on next week's show.
TheGamer Podcast is a weekly podcast hosted by Eric Switzer and featuring staff from TheGamer discussing topics in gaming from over the week. Last week's episode can be found here and has the team talking about The Game Awards, Dying Light 2, and Halo Infinite.
Source: Read Full Article