Thanks to Netflix's Arcane, I have a newfound obsession with the world of League of Legends. I've already devoured Ruined King: A League of Legends story and I'm now digging my way through the short stories, comics, and videos on League's Universe site. There's no better feeling than discovering rich and complex new worlds in fiction, and I just can't get enough League of Legends right now. The more I learn about the history and region of Runeterra, the more I wish I could just explore all of these places and storylines myself in a big, open world MMO. We know one is coming, I'm just afraid it won't come soon enough.
Related: Ruined King Is The Best Way To Stay In The Arcane Universe
There's very little information out there about the upcoming League of Legends MMO. When Riot announced its big plan to extend the League of Legends Universe into nearly a dozen new games at the ten-year anniversary event in 2019, including a card game, a fighting game, a turn-based RPG, and multiple mobile games, an MMO was not announced. At the time, some speculated that the ARPG codenamed Project F might be an MMO, but Riot co-founder Marc Merrill explained in an interview that while Project F was not an MMO, a massive multiplayer online game was something Riot intended to do in the future.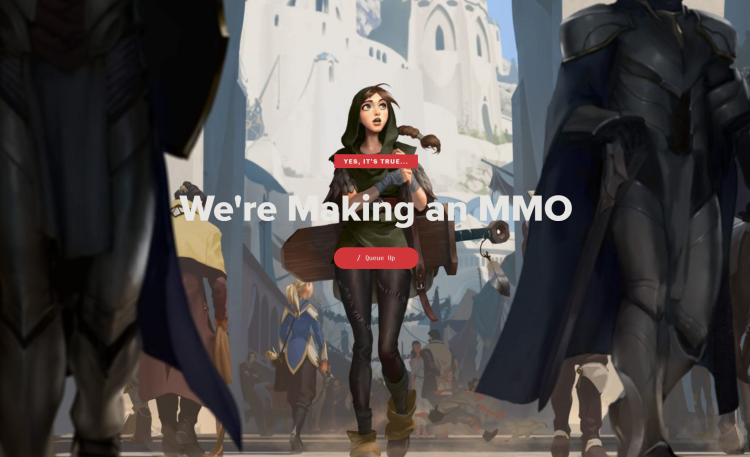 Last December, Riot's vice president of IP and entertainment Greg Street announced an MMO set in the League universe in a tweet. While vague, this was the first official announcement that an MMO was in development, but it's virtually the only thing that's ever been said about the game. A recruiting page on Riot's website has an open call for developers who have experience in MMOs to apply, but there aren't any specific job openings listed. "We'll periodically post new roles, but right now we don't have any specific openings on the team," it says. "We're just gearing up for the journey." The recruiting page hasn't been updated since it first launched a year ago.
Clearly, the League MMO is a long way out. It could be years before we get to see anything from the game, let alone actually play it. MMOs are some of the most expensive and complex games to develop, so while it was officially announced in December 2020, it wouldn't be unreasonable to expect it to launch in 2025 or even beyond.
But I'm at the peak of my League obsession right now. The first season of Arcane introduced a lot of non-League players to an amazing fantasy world, but left us without any real direction to go or place to pursue that passion. Ruined King is a blast, but a turn-based RPG has a fairly limited appeal. The Universe site is an incredible resource, but it's not a game, and spending time there has only made me more eager for an MMO. Even the interactive map – which is broken up into each region so you can easily explore the history and origins of each character – feels like navigating the world map in an MMO. I don't know a single thing about the gameplay but I know how much I'd love to play a League MMO right now. Whether I'm still this excited for it years from now is another story, but it will depend on how consistently Riot can continue releasing quality games and shows, whetting our appetites until the MMO is finally ready to launch. I'm hopeful that the world will still have League-fever by then, but personally, I don't know how much longer I can wait.
Source: Read Full Article