As you explore your new home in Animal Crossing: New Horizons, you've no doubt come across a wide variety of bugs. It's a common occurrence to see all sorts of butterflies and beetles, but there's one insect in particular that likes to stay out of sight — the annoying Mole Cricket. If you're hoping to complete the Museum catalog, the Mole Cricket will eventually have to be scooped up in your net. Here's how to finally bag this elusive critter.
Like all other bugs, you'll have to bring a net with on your Mole Cricket excursion. However, you'll also want a shovel in your inventory. That's right — prepare to do some digging. The Mole Cricket makes its home underground. But if that's the case, how are you supposed to know where to find it?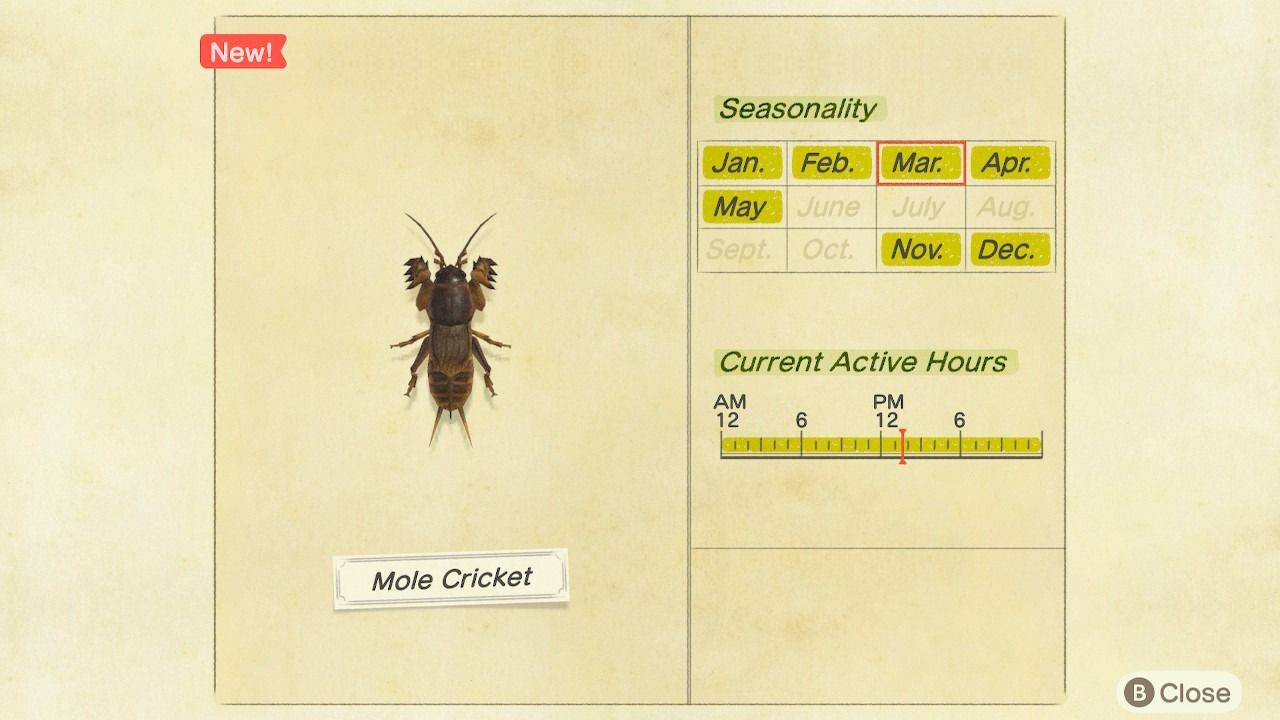 Once you've dislodged the Mole Cricket from its hiding place, you're free to go ahead and catch it. The hardest part is trying to locate it — once it's above ground you should have no trouble scooping it up in your net.
The Mole Cricket can be found 24 hours a day but is only around between the months of November and May. If you're mindless running around with a net then you'll never come across one. Instead, listen to your surroundings, bring a shovel with you, and start digging when you hear that obnoxious chirping. With any luck, you should come across more than a few within a day of adventuring.
For more Animal Crossing: New Horizons content, be sure to check out our Hub Page!
Source: Read Full Article