The new hangout events in Genshin Impact 1.4 focus on allowing players to get to know some of their favorite four-stars better. Each event is unlocked using two story keys that players can get from doing daily commissions. Babara's story event focuses on her hectic life as an idol and will begin after talking to Sister Victoria outside the Mondstadt cathedral.
She will send the player to Wolvendom, where Barbara has gone to collect some herbs. As it turns out, though, Barbara can't get away from her fans no matter how far she travels from the city, and it's up to the Traveler to help her.
As with all hangout events, there are six endings. Here's a glimpse at each one, along with how to achieve it.
Ulterior Motive
To get this ending, simply talk to Alber about the Barbara Fanclub and then persuade him to leave. Afterward, tell Barbara that you are glad to be alone with her.
Untimely Enthusiasm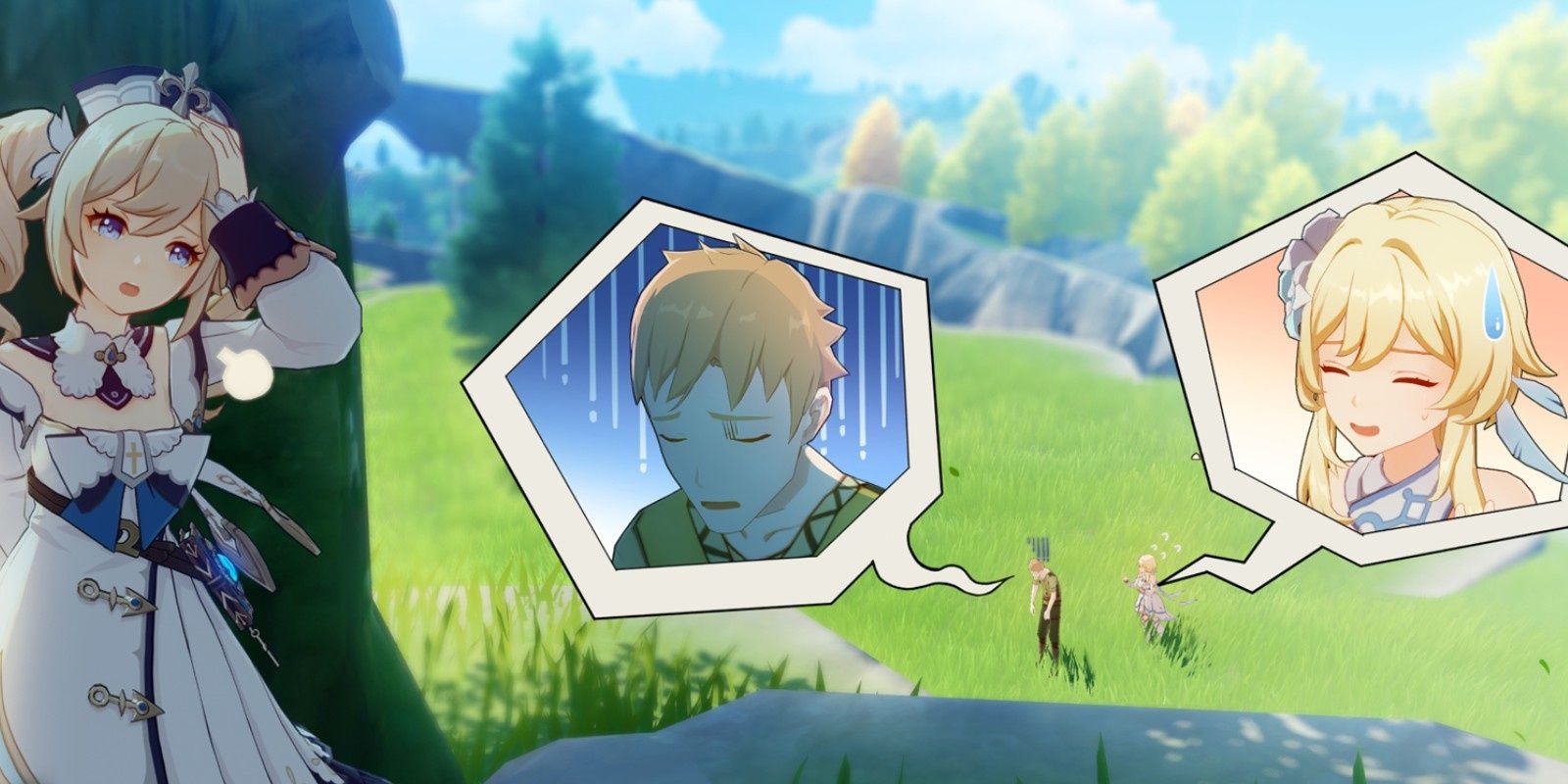 Untimely Enthusiasm is the quickest ending to trigger. After finding Barbara, the player will have to confront Albert, who is once again bothering the poor girl. To trigger this ending, simply don't ask Albert about the Barbara fan club.
A Holiday in Mondstadt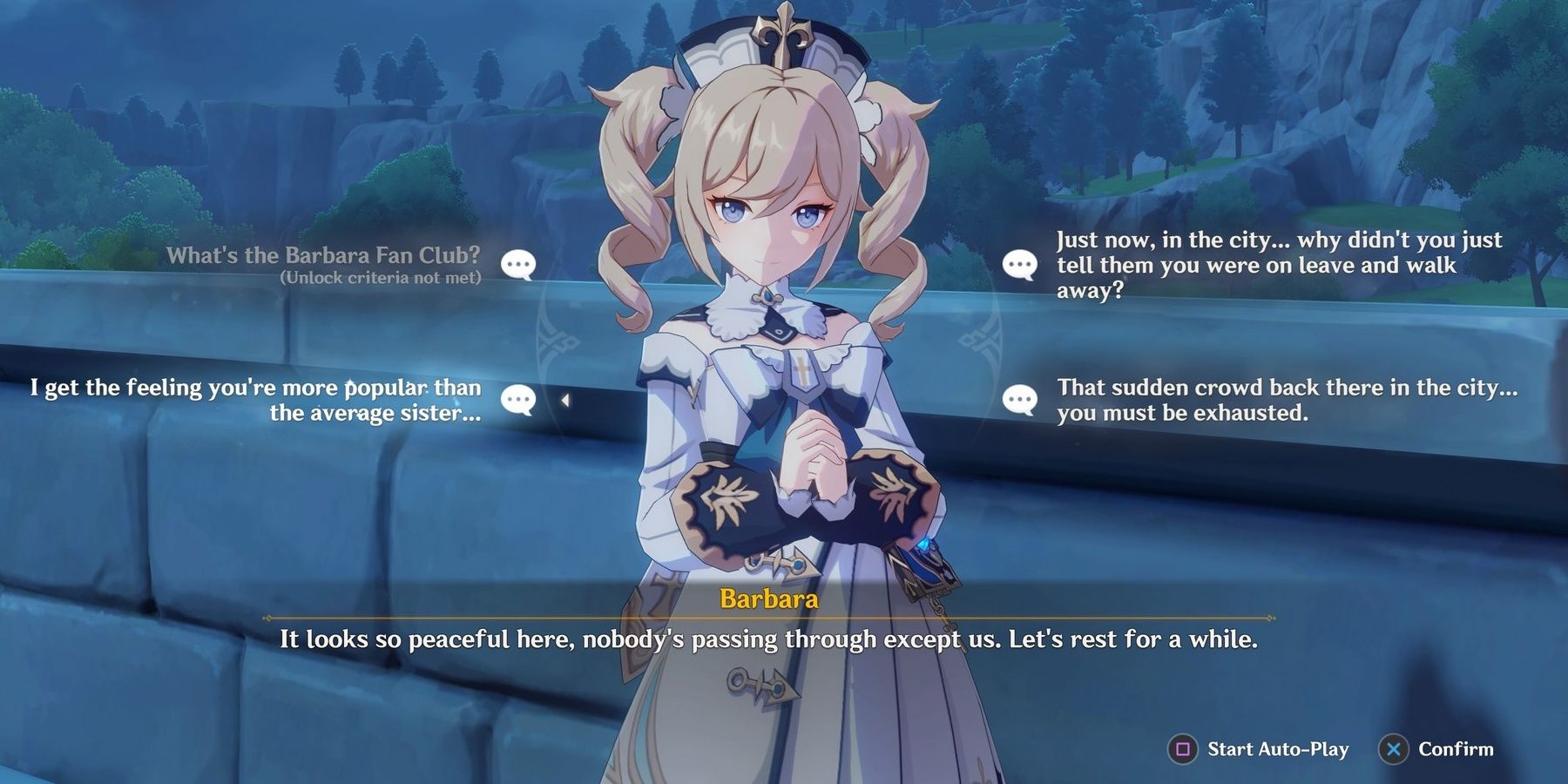 For this ending, offer to help Barbara find Red Wolfhook when you run into her to avoid Albert appearing. After you collect the herb, return to Mondstadt and use anemo or hydro to clean up the area around the church.
Once you are done, Barbara will once again appear and ask what you want to do. Choose to get the Sparkling Tea. Tell Barbara's fans that she is on a secret mission to get them all to leave peacefully.
A Fiery Flavor From Liyue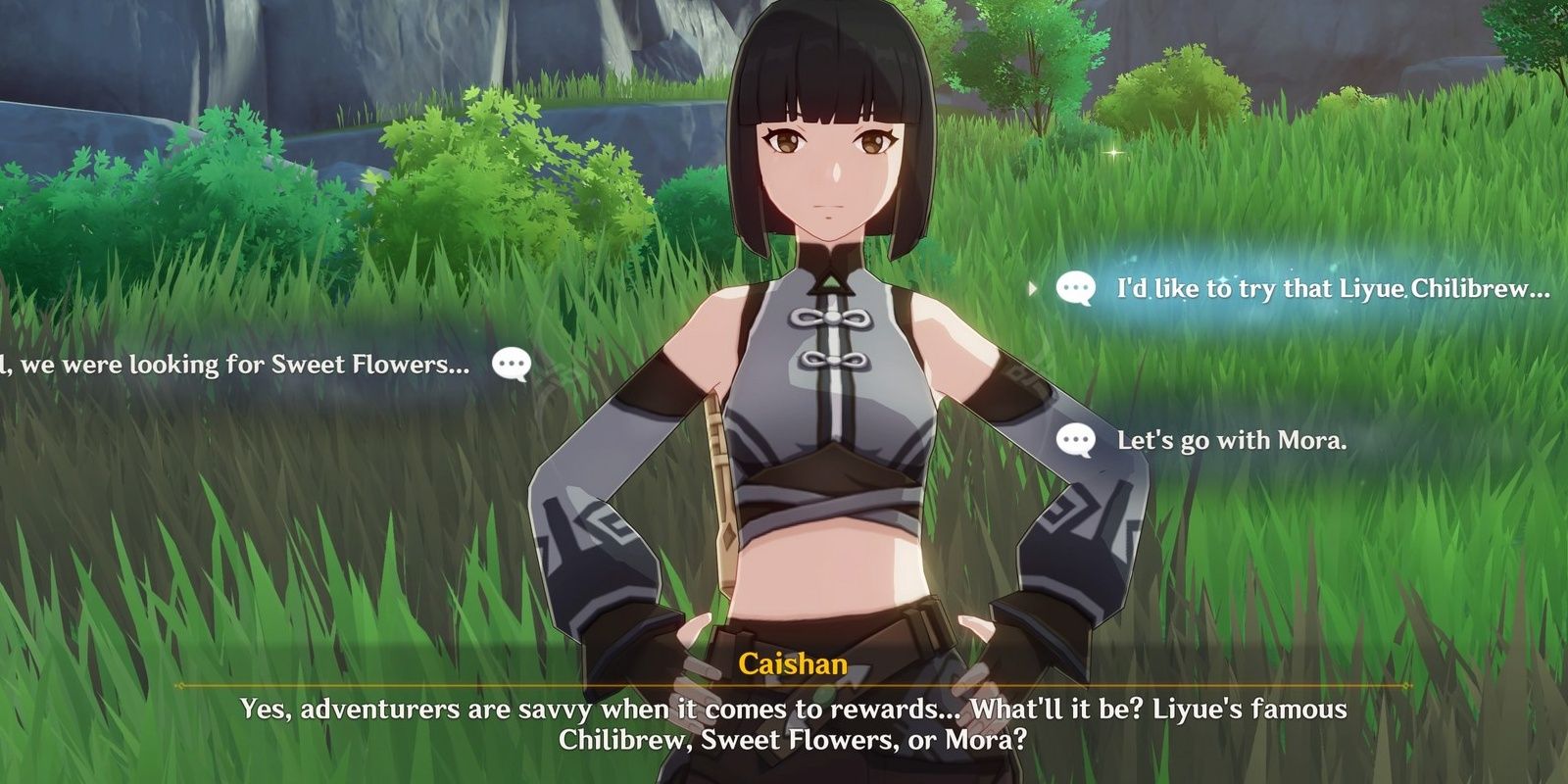 For this ending, help Barbara pick Red Wolfhook berries, clean the church, and then tell her you want to try her special drink. You will want to tell her that you want to look for the drink's ingredients separately. This will send you to Stone Gate to gather Jueyun Chili. Return to Mondstadt and speak with Sister Victoria to learn that Barbara is still in the Whispering Woods.
After going to the location, you will discover that Barbara has found a merchant being attacked by treasure hoarders. Simply defeat them and choose Liyue Chilibrew as your reward.
Incompletely Cured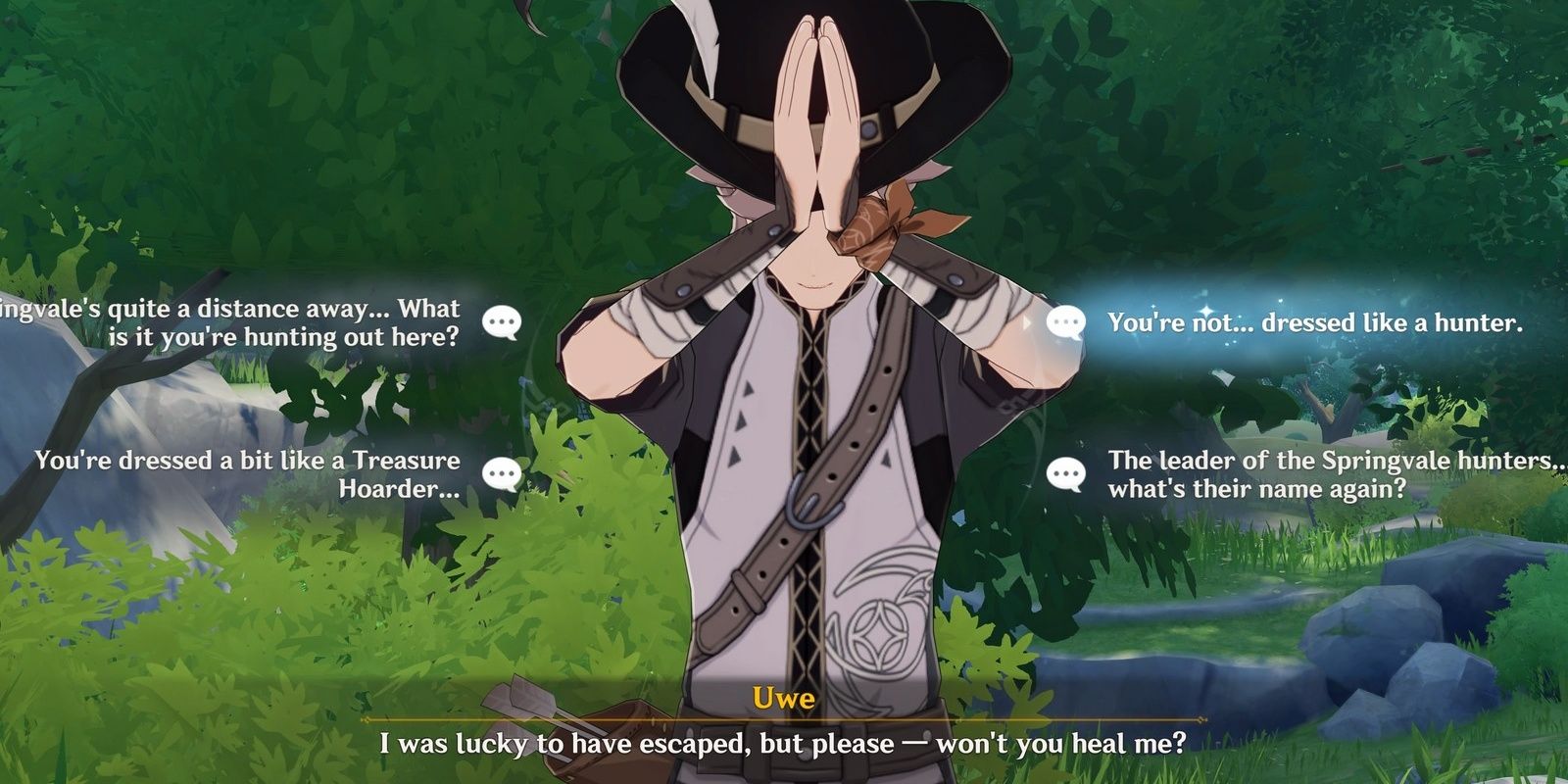 For this ending, choose to help Barbara find the Red Wolfhooks and then return to Mondstadt to clean up the church. When you are done, choose to try her special Chili Brew instead of the Sparkling Tea. You should then tell Barbara that you should search for the ingredients together.
In the Whispering Woods, you and Barbara will be approached by a Treasure Hoarder. Threaten him with summoning the knights and dissuade Barbara from healing his wounds. Eventually, he will attack you; simply defeat him to get the ending.
The Taste of Hard Work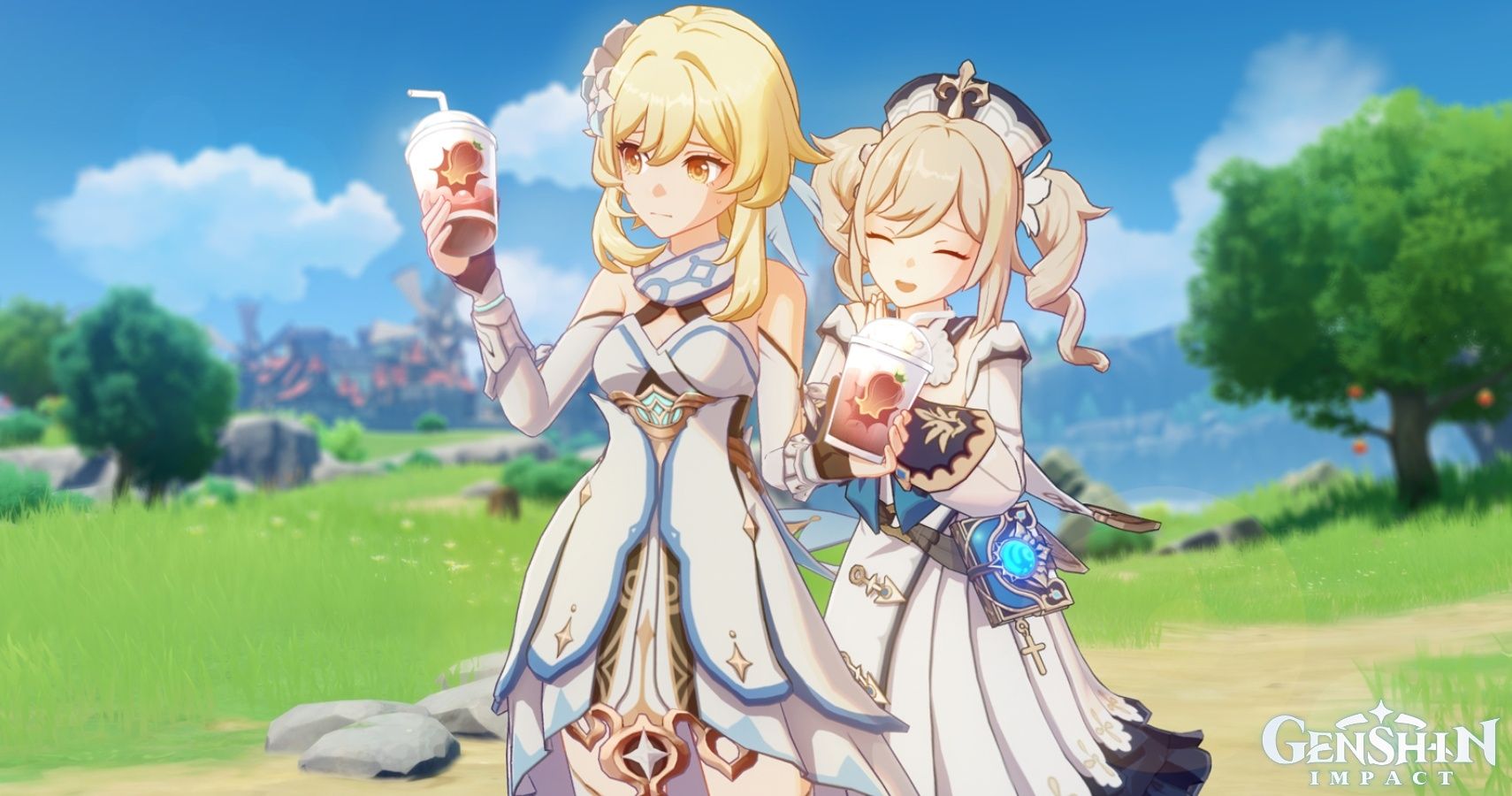 This ending can be gotten two ways, one by choosing any other prize then Jueyun Chili at the end of saving the merchant. The second from helping the treasure hoarder heals his wounds in the forest. Healing the treasure hoarder is the fastest method to get this ending, simply follow the same path as Untimely Enthusiasm, but don't choose any of the hostile dialogue options.
Next: Genshin Impact: Pro Tips For Playing As Barbara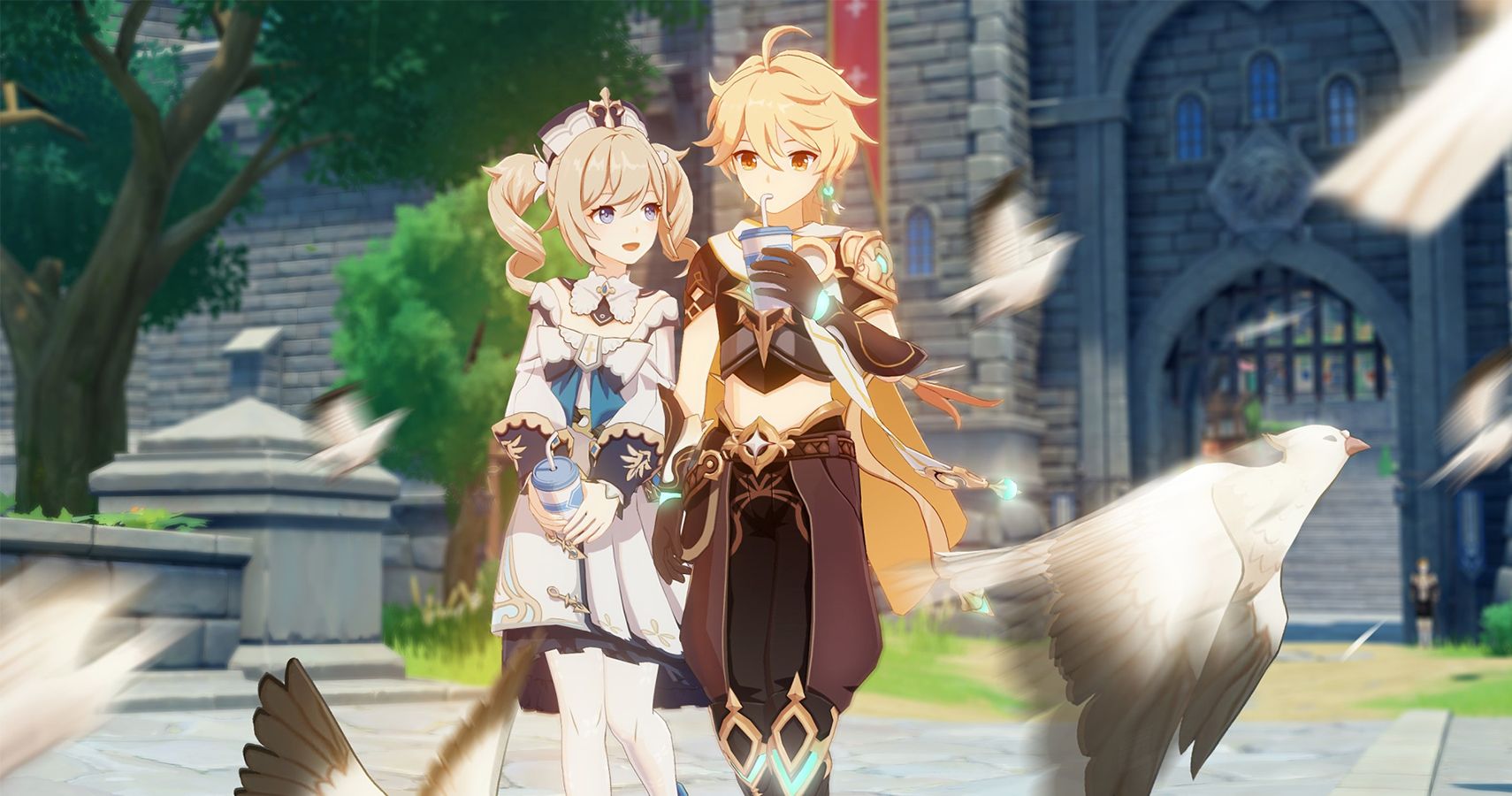 Jess has been writing for clients all around the world for years. From companies in Japan to being featured on The Kim Komando Show, Jess has prided herself in expressing her love for gaming. Her favorite console is the Nintendo 64 and she revels in replaying through Paper Mario and Megaman Legends. When not fighting Reaverbots she can be found gushing over the newest JRPGs or watching seasonal anime with her furless cat Noko.
Source: Read Full Article