One thing that we don't want Paratope's Skyclimbers to receive is any of those pesky Breath of the Wild comparisons. Yes, the stylish grass is becoming somewhat of an artistic choice these days, but the city-building, open-world RPG offers a unique adventure to get you in touch with nature.
Currently in development, Skyclimbers is a "procedurally generated Anime-themed multiplayer metaverse" (try saying that five times fast) aimed at people who are born to be wild. The game is currently in its pre-alpha stage – which ends on January 1 – with a planned full release to launch some time next year. The team at Paratope have also offered development updates during the pre-alpha's duration, including the creation of a group of elemental creatures known as The Sentius.
The game's open-world will present vast exploration at your fingertips, where your objectives include fighting monsters, taming creatures, and constructing your very own kingdom. Every corner of Skyclimbers offers natural beauty to bathe in, and also showcases an array of original creatures that will hopefully become a friend rather than foe. Some axe-wielding monsters look like they've warped straight from ancient Egypt, and others look perfectly tame and apt to be your companion. The game's biomes are stunning, ranging from lush forests to open seas, and features eye-widening, sun-kissed structures that contest the great Hyrule.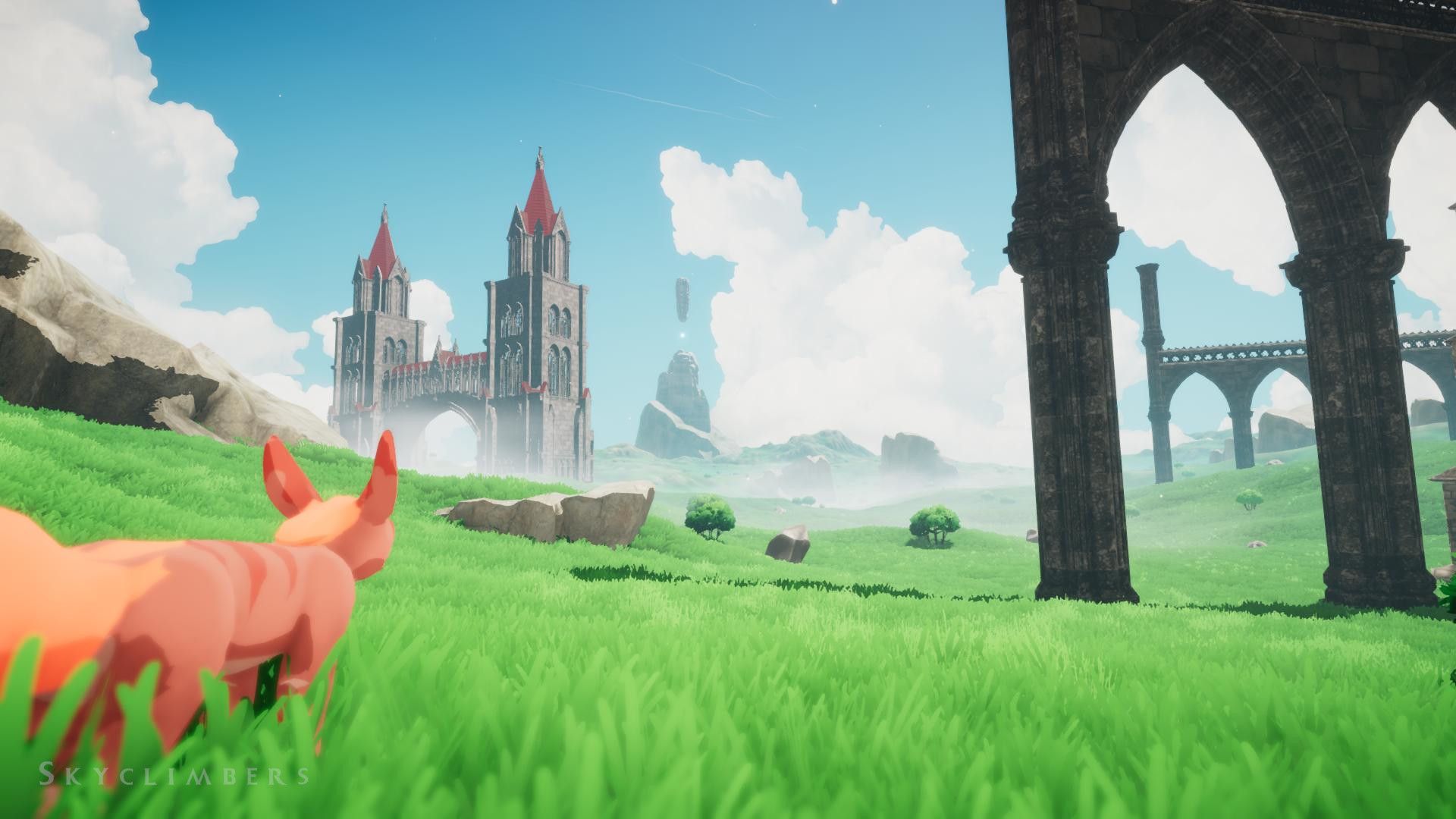 Building your kingdom will involve real-time base building, mining for wood and stone, and your skills in managing currency and resources. There are three classes to pick from – Paladin, Mage, and Ranger – all of which carry its own skill tree, statistics, armor, and weapon sets. Villagers will spawn in your kingdom and they will have to be defended against incoming mobs – tackled by a group or alone. Monsters can also be discovered in the open-world for you to tame and fight alongside, in a quest to uncover the ancient story that lies within this world.
PS5 launch title The Pathless is another game that has splendid flora and fauna on offer, complete with an Eagle as a companion. In addition, to answer that burning question on your mind: Yes, you can pet the Eagle. The game also integrates with the PS5's innovative DualSense controller, which leans into the real-life mechanics of being a hunter.
Source: Read Full Article