Mick Mellamphy (Sean MacGuire) recalls a funny story from a few years ago. He was in his bar, Ryan's Daughter, with Roger Clark (Arthur Morgan), Ben Davis (Dutch van der Linde), and Peter Blomquist (Micah Bell).
"I had a beer with them and I was still at that point where I wasn't sure if Sean was part of the gang or not," Mellamphy says. "I'll never forget saying it to Ben after a couple of pints of Guinness. 'So, Ben – is Sean part of the gang or is he just this guy who hangs around with them?' And Ben just looked me in the eyes like, 'Mick, my man. Sean's part of the gang.' That camaraderie that you feel in the game when you're playing it, that sense of family, came from the top down – from Arthur, all the way down."
At this point, I'm on Zoom with Mellamphy, Clark, and Penny O'Brien (Molly O'Shea) as part of an Origin Theatre First Irish Festival panel called "Irish Redemption: An Irish Invasion of Video Games." The panel debuted last Friday, January 15, and was received well. Its second showing is scheduled for this Friday, January 22, at 3pm ET/8pm GMT, and will offer unique insights into what happened behind the scenes on the set for Red Dead Redemption 2.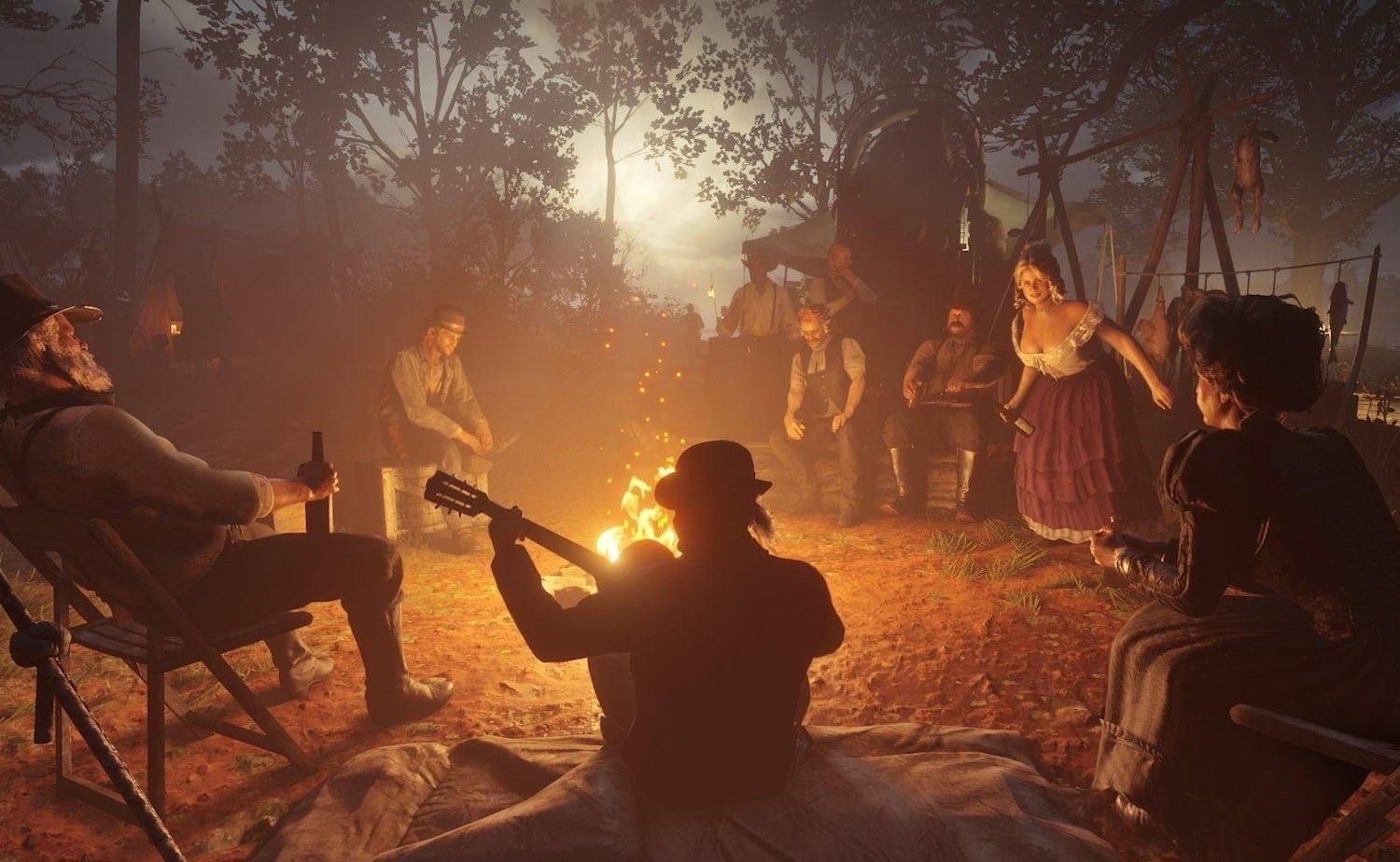 Although our chat touched on a wide variety of different subjects, from Dorian Gray and drinking pints, to Clark's 100,000-word script and performance capture scuba suits, the one theme that is wholly consistent throughout the entire discussion is an unwavering sense of camaraderie. O'Brien mentions that she had worked with Origin Theatre in the past – when she got the part of Molly O'Shea in Red Dead Redemption 2, she immediately noticed Clark as "one of those Irish theatre lads." Meanwhile, Clark and Mellamphy worked on a separate play together during the production of Red Dead 2 – their chat about this actually sounds like a scene with Arthur and Sean, because both of them ended up hightailing it 20 miles down the highway in a Mini Cooper "like a bat out of hell" to an awards ceremony where they were both nominated in the same category.
"And Mick won," says Clark.
"I wasn't going to say anything," jokes Mellamphy.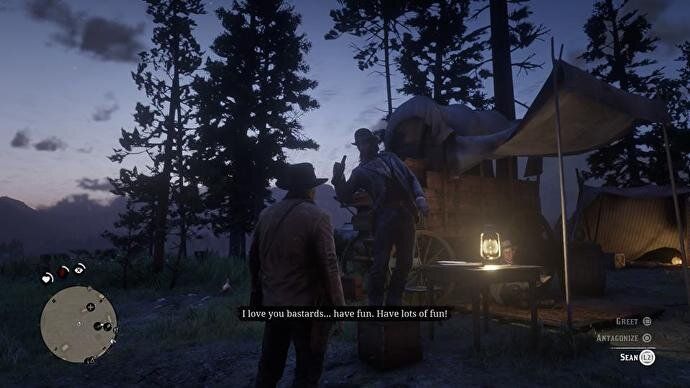 This sort of banter is endemic to the kind of Irishness the actors discuss on the panel, that willingness to gently rib each other over shared memories. "Something in general about Irish people, the craic is in us all," Mellamphy says. "There was just something very Dublin about [Sean] – working class, a bit of fun, and that just jumped off the page. About a year and a half into it I had to do a scene where I was telling someone I was from Donegal and I was like…" Mellamphy trails off, smacks his face, and the other two break out in fits of laughter once more.
"There's a lot of humor in the writing and it was very easy to play because it's just what we all know," O'Brien says. "Rog and I were on a Zoom the other day and I was telling him about one of my dad's jokes – which I won't repeat and I wouldn't repeat then either – but it's just something we grow up with, the lyricism and musicality, and just… pissing around all the time. Mick's character had a lot of that. He's such a messer." Both O'Brien and Mellamphy recall the cutscene between Sean and Molly in which she looks down her nose at him for the way he carries on.
It's fascinating to see the cast discussing these instances now, over two years after the game launched. Now that the dust has settled and they've had time to take it all in, they've finally got the chance to sit down with their in-game selves as well. One thing that was surprising to Mellamphy is how something that involved so much work on the motion capture stage became a missable scene in the finished game – linear time be damned.
"One of my favourite things in Red Dead Redemption 2 was when Sean gets rescued and everyone goes back to camp, there's this big party scene," he explains. "It's actually kind of lovely, there are a few moments where there's a bit of joy and happiness. I didn't quite get that the time was linear, [so] I took Arthur off and went hunting. I skinned a few skins and shot a few people and everything else. And I came back to camp the next morning and everybody was hungover, and the two or three months of work I did singing songs and having all sorts of fun with Karen in the tent…"
"Ah, you missed it!" O'Brien and Clark exclaim at the same time, laughing their heads off.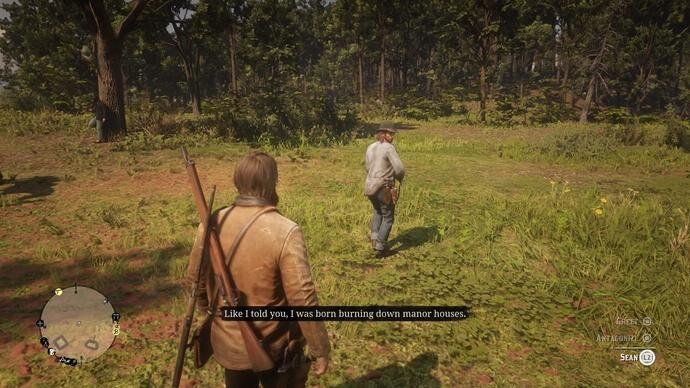 All of these anecdotes are news to the actors as well. Due to the time they spent together and the secrecy of the project, the cast formed friendships out of necessity, but those bonds have lasted far beyond the release of the game, to the fact that it still connects them to one another today.
"Our NDAs meant we had no one else to talk to," Clark says. "That's what kind of helped in a way, because we had nobody else to talk with about what our characters' motivations were except each other. It worked out really well. We became our own gang because of the privacy that video game studios need."
"Thanks for saying that Mick," Clark continues, referring back to the quote at the very start of this piece – that the sense of family you feel through Red Dead 2 starts with Arthur and trickles the whole way down through the entire cast. "The whole time I was working on this I was just aiming for them not to hate me for not being John Marston. Arthur who? Ah, man…We became a gang," Even outside of work, drinking pints of creamy Guinness in pubs frequented by New York's Irish theatre actors, the sense of community fostered by Dutch van der Linde's crew on set was directly translated to real life. Red Dead Redemption 2 includes characters from all backgrounds, but there's a reason it's the first game ever to nail what it means to be Irish, and what that looks like in a 19th Century Western.
All of the above is just a sneak peek of the panel, which is over an hour long and deals with everything from the games industry superseding film and television, to anecdotal explanations of several key Red Dead Redemption 2 scenes. Above all, it's a bonafide love letter to how Irish sentiments managed to be conveyed in a game like never before, all thanks to a uniquely talented cast who gave it everything they had.
There's only one thing that Red Dead Redemption 2 didn't quite nail, which has to do with the pronunciation of a certain Irish name in an era where most people were illiterate and couldn't possibly say it wrong on account of only engaging with it phonetically – I'll leave that as a surprise for you to uncover in the full panel, though…
If you're interested in registering for a free ticket for this Friday, head on over to the official Origin Theatre First Irish Festival page. We hope you enjoy Irish Redemption: An Irish Invasion of Video Games, as well as all of the other amazing panels, shows, and discussions this year's festival has put together.
Next: Meet The Indie Dev Who Went To Antarctica To Create A Cold War Game About Love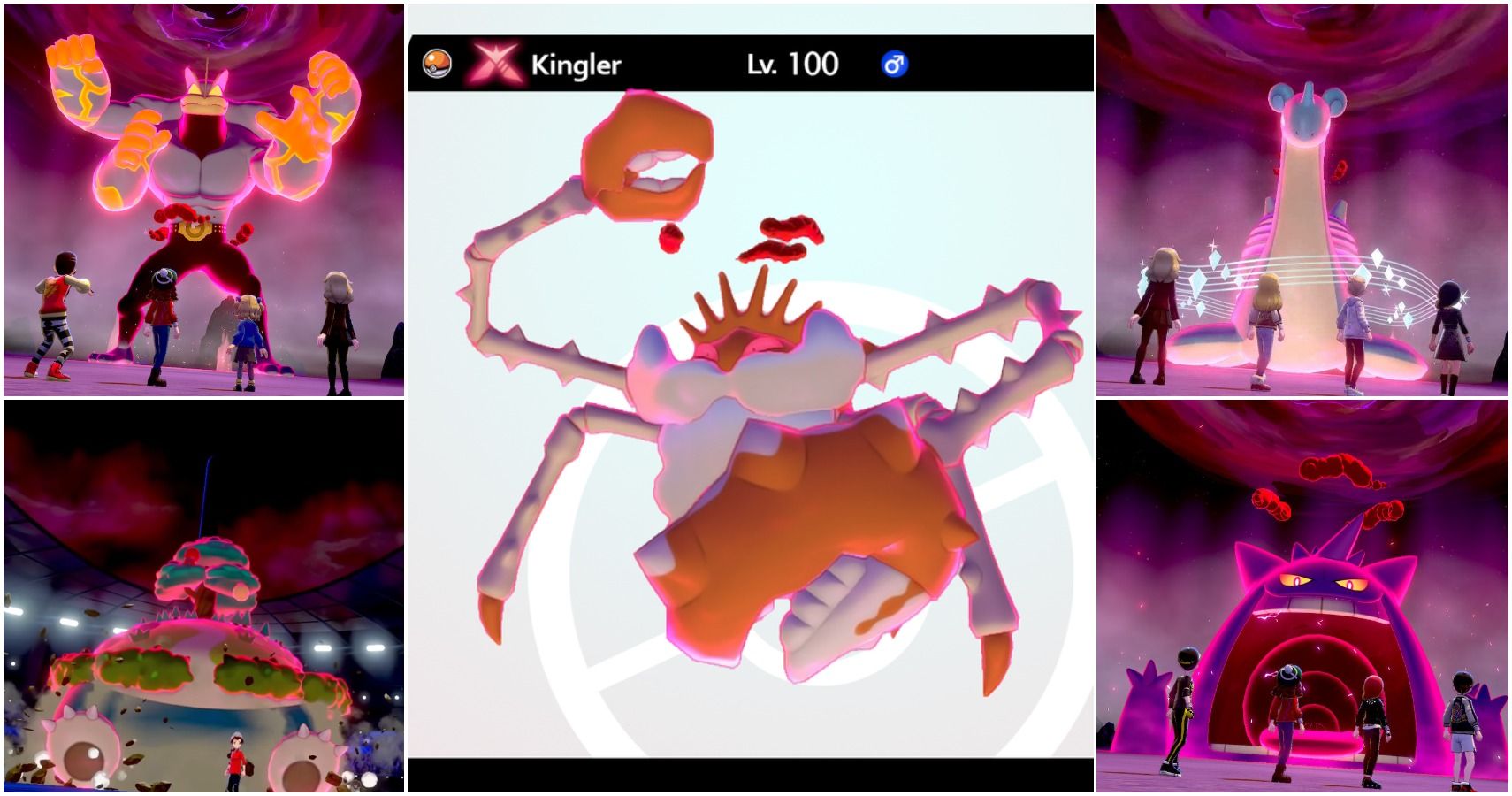 TheGamer Originals
Red Dead Redemption 2
PC
Rockstar
Red Dead Redemption
Xbox One
Ps5
ps4
Xbox Series X
Cian Maher is the Lead Features Editor at TheGamer. He's also had work published in The Guardian, The Washington Post, The Verge, Vice, Wired, and more. You can find him on Twitter @cianmaher0.
Source: Read Full Article