Bethesda Game Studios is hiring for an "unannounced title" and the job location points to it being by the Fallout 76 team in Austin.
As reported by PureXbox, Bethesda Game Studios are hiring for a new project and the studio that is taking people on is located in Austin. The Austin team are responsible for the development of Fallout 76, as well as assisting on the multiplayer development of Doom.
The job post itself says, "Bethesda Game Studios is seeking a qualified Server Engineer to help create and improve systems for an unannounced title", which confirms that it's something we haven't yet seen.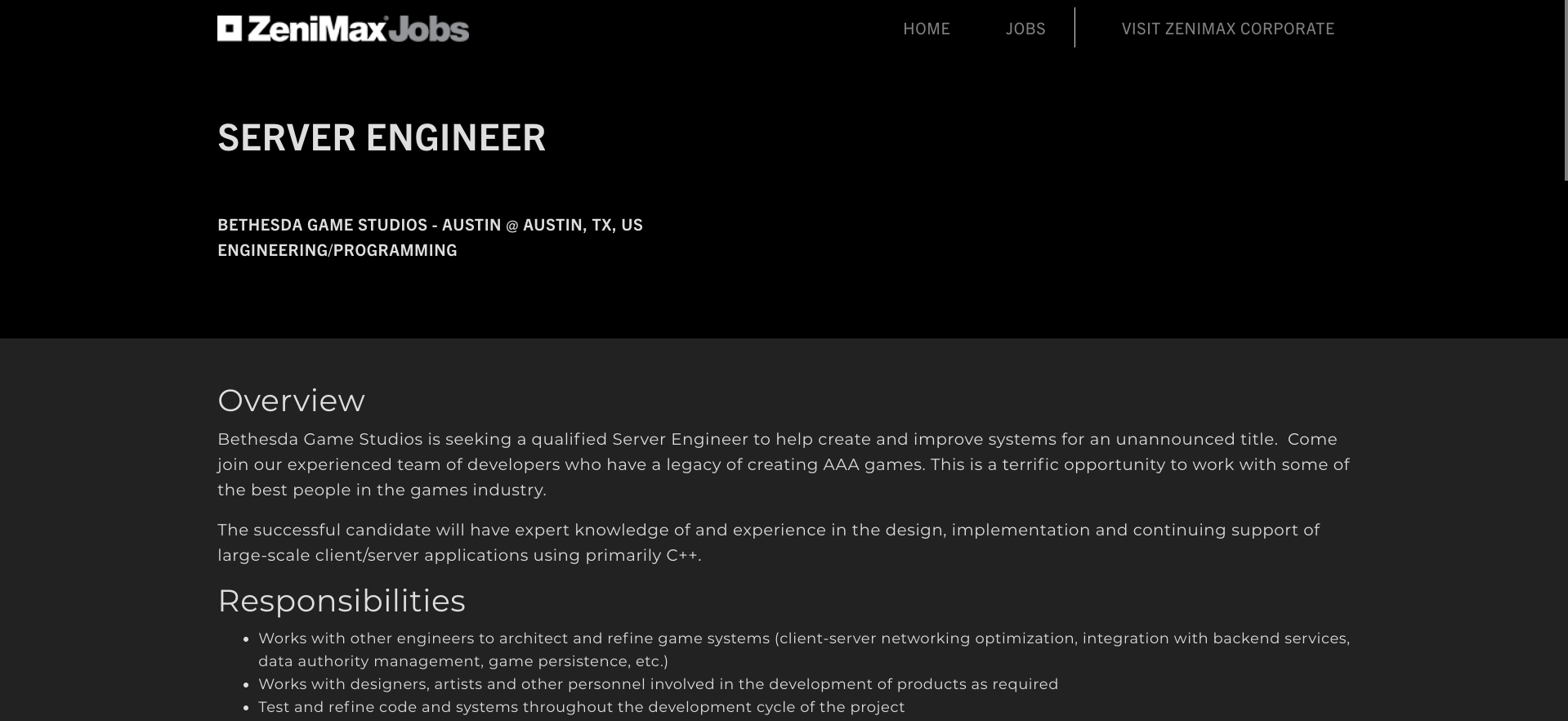 Considering Bethesda Austin's previous work, it seems likely that whatever they're working on is something multiplayer-focused. The role itself seems to imply some sort of online capacity to the game, as the role requires knowledge of updating systems like game persistence. The role also prefers a strong familiarity with previous Bethesda games, which could be a courtesy thing, or a hint that the game is part of a franchise we know.
So what could Bethesda Austin be working on? The safe bet is that they're providing some sort of multiplayer portion to a game we haven't heard about, or that they're involved in unannounced modes for Starfield or The Elder Scrolls VI. There's also the possibility that they're making their new IP or an online entry into a pre-existing franchise like they did with Fallout 76.
It seems pretty unlikely that Bethesda Austin is developing their own title, as they've still got a ton of Fallout 76 content to produce. Just last month, players found hints of expedition maps in the game that will allow players to go to locations like Fallout 3's Washington DC, whilst the roadmap for the game has content going all the way to the end of the year.
It's feasible that they could continue producing content for Fallout 76 and this new title, but considering that game has just caught momentum it's unlikely Bethesda will want to divert their attention too much.
Source: Read Full Article